British actress best known for playing Sarah O'Brien on TV series Downton Abbey and Clare Cartwright on Happy Valley. In film she appeared in Rita, Sue and Bob Too! In a casting directory, Siobhan had her height listed as
5 feet 4 inches
.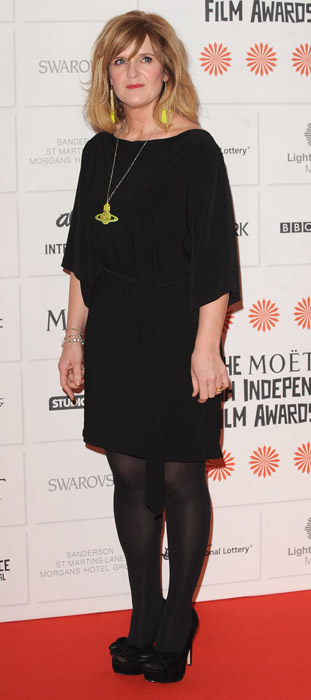 Photos by PR Photos
Miss Sandy Cowell
said on 27/Apr/20
🌹🎂🎁 Happy Birthday Siobhan! 🎁🎂🌹
Congratulations to Siobhan Finneran, who today celebrates her 54th Birthday.
I just found 5ft4 for her and that agrees with Rob's figure, so 5ft4 it'll be! 😁👍💐
🌹🎂🎁💐🌹🎂🎁💐🌹🎂🎁💐🌹🎂🎁💐
Littlelee168cm
said on 11/Sep/18
She must wear very high heels in Benidorm as she looks as tall as her on screen husband Steve pemberton in them and he's 5ft 8 to 5ft 9 range so she could be 5ft 4.5 range barefoot and wear wedges with a 4 inch heel
Sandy Cowell
said on 1/May/17
I've just recently finished watching a DVD of an excellent series called 'Apparitions'! Martin Shaw is the main character and there is also a nun. Now when I saw this nun, I thought, "Where have I seen that face before?" It had to be checked out!
In the next episode, I saw the name Siobhan Finneran come up at the beginning! The name rang a bell also! It isn't the easiest thing in the world to recognise an actress who is wearing a very unflattering nun's outfit, and I must add that she looked quite petite in this too - the flat shoes doing nothing to help!
Eventually, I remembered where I had seen her! She played the sister of Sarah Lancashire in the supremely brilliant 'Happy Valley'! What a couple of contrasting roles! In one, she's a person of the cloth, helping out a priest take on demonic possession and matters of apocalyptic proportions and in the other, she laughs, jokes and swears with her smashing sister and wobbles down the road drunk!
I have never watched 'Downtown Abbey', but if the two series I have watched are anything to go by, her work is highly recommended!
She looked quite a bit shorter than Sarah in 'Happy Valley', and smallish in 'Apparitions', so I will go along with 5ft4 and three quarters!
And here's to a very impressive actress - 🍻cheers!