Siouxsie Sioux's Height
5ft 8 (172.7 cm)
English Singer from Siouxsie and the Banshees. She said in 1986,
"I'm 5 foot 8 anyway, but with a heel I can get a six footer out of me. It's wonderful, brilliant. It's such an easy advantage"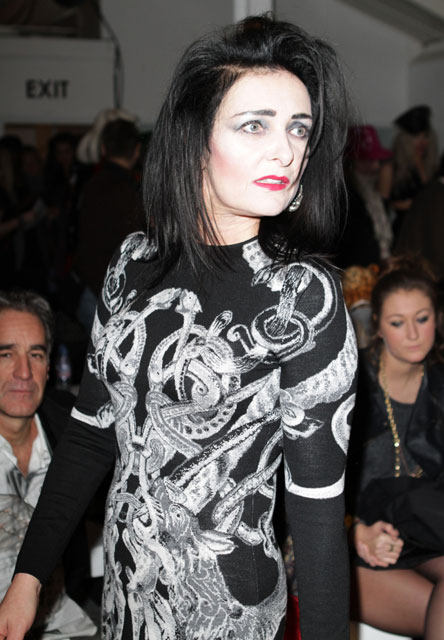 Photos by PR Photos
You May Be Interested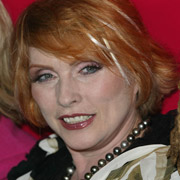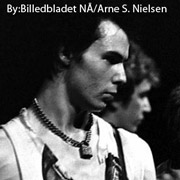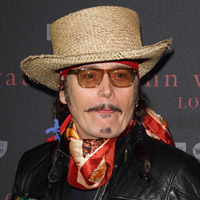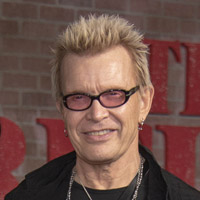 Add a Comment
14 comments
Average Guess (2 Votes)
5ft 8in (172.7cm)
Rojina
said on 20/Mar/18
Even in heels of 3 or more inches she doesn't come across as anything over 5"5 in my opinion. Still, Im pleasantly surprised 😊
Sandy Cowell
said on 13/Oct/16
I once saw her walking down Bromley High Street, standing very tall and dressed from head to toe in black. She really did look about 6ft at least. She was extremely confident and held her head high, which of course, will always work in one's favour!
Myson4
said on 13/Dec/10
I always thought she was way taller!
BrokenGlass
said on 28/Oct/10
I always thought she was shorter.
glenn
said on 8/Apr/08
then your oblivious to music and havnt got a clue about goth,new wave or punk.which all 3 she transcends and helped define.go listen to evanescence and leave the site.that was one of the stupidest comments i ever read.to not like her is one thing,to not know of her importance and comment on it is sacrilege.
Meh
said on 7/Apr/08
Honestly, I think Siouxsie isn't really a legend in the goth genre. The only good goth music she made was around the era of songs like "Spellbound." I remember that was played at the bat cave all the time.
glenn
said on 7/Apr/08
lol.thats funny sweetchari.she was stern but i always managed to have her walk over to me.
sweetchari
said on 7/Apr/08
sounds like a match made in heaven glenn lol
glenn
said on 6/Apr/08
congrats on the only post on here.shows alot dont know music.she is a god in that genre of music and an icon in general.she would rather avoid people if she can.she sneaks out of venues.i managed to meet her repeatedly and get a ton of autographs over a 3 day period.she didnt want to pose,but i charmed my way everytime.we had a bizzare liking for each other i believe.i fell for her more.only loved her music.but she is magnetic personality wise too.
Dico
said on 6/Apr/08
Glenn,
I was envious seeing you pose with so many famous people, but, now I just hate you. You lucky sonofa... What was she like? I saw her concert in Chicago a few years ago and she still had plenty of energy, bouncing around on stage. I didn't get to meet her, though.
glenn
said on 1/Apr/08
rob-i stated that post so you can correct that top.thanks.
glenn
said on 31/Mar/08
thats siouxsie and the banshees.punk and goth legend.
glenn
said on 31/Mar/08
gave a good 5-10 impression.rare name and doesnt like to pose.
slashsbitch
said on 22/Dec/05
i met her at a concert once. I'm 5'11 and she was only about and inch shorter than me, she didnt have shoes on. So i would think round about 5'9 or 5'10