Sonakshi Sinha's Height
5ft 7 (170.2 cm)
Indian actress best known for roles in Bollywood films such as Dabangg, Lootera, Rowdy Rathore, Son of Sardaar, Holiday: A Soldier Is Never Off Duty and Bullett Raja. On her twitter she mentioned her height a few times, consistently saying she was
"Im 5'8""
and also
"I can never be a size zero even if I wanted. I'm five feet eight inches and have a very Indian frame and a healthy build."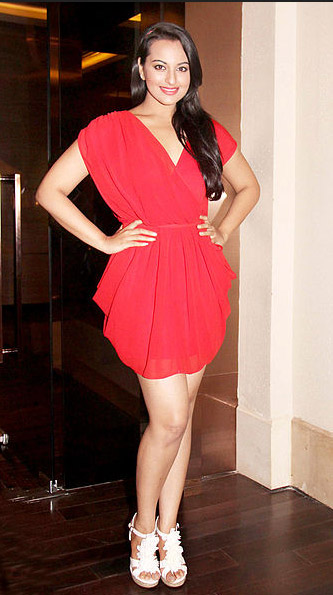 Photo by BollywoodHungama.com [CC BY 3.0], via Wikimedia Commons
You May Be Interested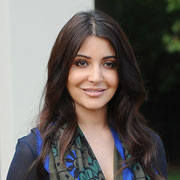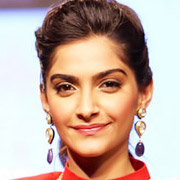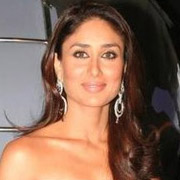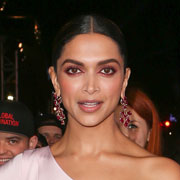 Add a Comment
30 comments
Average Guess (65 Votes)
5ft 6.82in (169.7cm)
Nik Ashton
said on 8/Sep/20
@ Linke - She is potentially 5'7" but it is possible that she is 5'6.5" - 5'7"! It would also be interesting to compare Paul Sinha with Salman Khan!
Linke
said on 1/Sep/20
@Nik, I recon Paul will have a solid inch on her. She's perhaps a very weak 5'7.
Nik Ashton
said on 30/Aug/20
It would be interesting to compare her to Paul Sinha!
Pradip
said on 27/Aug/20
4-4.5 inch shorter than akshay kumar.5'6" would be the perfect guess
Ronu J
said on 20/Aug/20
Super tall
Precision
said on 14/Aug/20
She is atleast 5'7"
mohammad.hussain
said on 13/May/20
I saw Sonakshi at a fashion event in Dubai. She's definitely 5'8 or 5'9 since with heels there she seemed 6+
raju23
said on 7/Aug/19
Rob downgrade her.Check this video she is 5ft 5 and half max
Click Here
afzal
said on 10/Apr/19
She's 5.5and half not 5.7 rob are you serious u know Indian looks tall but in actually they are not and foreigners not look that tall but they were
Spark
said on 18/Sep/18
@Rob
Noticed Google down grade both her and shahid kapoor from 174cm to 167cm.
Think she added a 2inch extra, looking at her with anuskha Sharma i think she is no more than the Google listing.

Editor Rob
She certainly seems to be enhancing her height claim, 5ft 6 is what she can look at times.
Dosti
said on 21/Jul/18
Click Here
Check this pic of sonakshi
mru
said on 30/Dec/17
She about 2 to 3 inch taller then srk she looks like srk sister
Nona
said on 6/Dec/17
@lmn, Sonakshi is not more than 5'6" but weighs close to 75 kgs. Anushka Shetty is 5'10" and towers over Sonakshi however Anushka weighs around 78 Kgs and is much smaller than Sonakshi specially in the shoulders and hips
Afzal
said on 14/Oct/17
1.67m 5fit6 inch
lmn
said on 21/Jun/17
Anushka shetty towering over Sonakshi. Even the well built Sonakshi looks tiny compared to Anushka who is taller and broader. Sonakshi should be between 5'7-5'8 and around 70kg while Anushka should be between 5'10-5'11 and around 80kg
Click Here
Click Here
Click Here
Nona
said on 9/Jun/17
Sonakshi is 5'6" but is built like a battle tank. She is definitely the biggest actress in Bollywood right now. Only Huma Qureshi comes close to her but even she looks tiny next to Sonakshi who easily weighs 75 kgs
Observer
said on 26/Jan/17
5' 6.5" is my best estimate for her..
LM10-196 cm(6'5'')
said on 19/Jan/17
She is around 5'5'' not 5'7''
Aza
said on 24/Oct/16
She is about this height or 0.5 ' taller. Looks taller than Salman iKhan.
xyz
said on 2/Oct/16
Sonakshi should be between 5'8 to 5'9. 5'7 seems too low
@cash
said on 7/May/16
I actually saw her in Orlando twice. First time she was in heels and really hovered over everyone. She was definitely 6'. But when she was in her shoes, she still hovered over most of the guys in her group. I think the tallest guy in her group was 5'8. She stood on par and a little bit taller. Her claim is correct and she might need an upgrade.
@#$£
said on 30/Jan/16
Sonakshi with Huma Qureshi who is a solid 5'7". Huma might be slouching a bit, but sonakshi still looks 2-3cm taller. Sonakshi is not less than 5'7.5.
Also she looks bigger than Huma who herself looks quite big & strong
Click Here
John
said on 11/Jan/16
5'7 sounds about right for her but she could be 5'6.5
zxzx
said on 10/Dec/15
The other girl is standing on a platform and still reaching below eye level of Sonakshi. Also that girl is not even half the size of Sonakshi. She might be able to lift her with one hand.
Click Here
Check out the size of her forearms. She can easily defeat average sized men in an arm wrestling.
Click Here
zxzx
said on 7/Sep/15
Check out her instagram. She looks quite tall in some solo as well as most of the group pics. Her claim of 5'8" should be correct. Since she is well built, her height is not always evident. But her cousin towers over her in the instagram pic below and she is even bigger than sonakshi.
Click Here
Nona
said on 7/Jul/15
Saw her performing at the IIFA awards night and she was absolutely huge compared to her dancing partner who was another girl. Sonakshi has huge tree trunk like legs and coupled with those mega shoulders and thick arms she is easily bigger than 70% of the men she meets
Nona
said on 14/Apr/15
Her claim is totally rubbish, there is no way she is more than 5'6". She likes to think she is very tall cos she is very big made and broad at the shoulders and carries a lot of weight on her hips. Since height masks all the extra weight she claims to be 5'8". IMO she is about 5'6" & weighs about 75 kgs which is huge for a girl that height
Patel
said on 6/Feb/15
i wouldnt buy anything higher than 5'6.5"
definitely should consider downgrade Rob.
Amaze
said on 23/Dec/14
woah sonakshi. defo 5 7
linke
said on 20/Dec/14
Rob, she has hard time looking 5'7, certainly someone who needs to be downgraded.
[Editor Rob: having looked a bit more, 5ft 8 barefoot would seem to be her rounding up a bit.]