Sophie Marceau's Height
5ft 7 ½ (171.5 cm)
French Actress best known for films such as The World is Not Enough and Braveheart. She once remarked about Isabelle Adjani
"I'm eight years younger, I'm 3 inches taller and I've got boobs."
.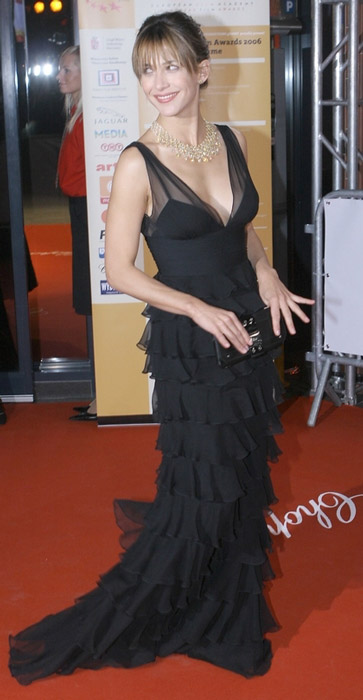 Photos by PR Photos
You May Be Interested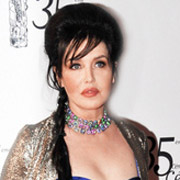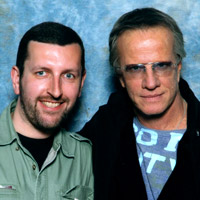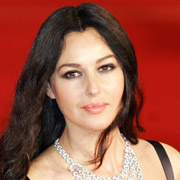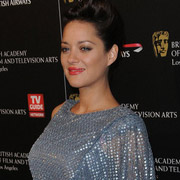 Add a Comment
27 comments
Average Guess (17 Votes)
5ft 7.81in (172.2cm)
Nik Ashton
said on 27/Jan/20
She could be my height twin!
Nik Ashton
said on 17/Oct/19
Celebheights voters think she is two and a quarter inches taller than Isabelle Adjani!
khaled taban
said on 21/Aug/19
5'7.5" is perfect.
berta
said on 11/May/18
she looks tall 172 is a honest claim.
Paul Wood
said on 12/Feb/18
For me, 5ft 7 in flat, or maybe 5ft 7.25in tops.
mande2013
said on 15/Nov/15
That's usually my rule of thumb. If my eyes clear the bottom of someone's chin, I know they're not a full 5'10, and if they clear someone's lips I know they're not a full 5'8.
mande2013
said on 15/Nov/15
On an average day, I'm probably 5'5.25 at night with good posture, and Sophie's mouth seemed comfortably below my eye level, so she can't be 5'8. We had similar footwear on.
mande2013
said on 15/Nov/15
Now her I've literally been inches away from, and I'd say 5'6.75-5'7.25 range personally.
Gonzalo
said on 7/Jul/14
Very, very, very beautiful and attractive woman. Looks around 1´70 area.
Arch Stanton
said on 11/Oct/13
Yeah I bet he insisted on set that she wore flat shoes! Inside the prison he looked about 3 inches taller and there's no way he's almost 5 ft 11! I looked at his shoes as he was lying down about the be executed and they didn't look suspicious, weren't popping out of his shoe or sloped or anything but I'm feel sure that he was up to some trickery to make him look a bit taller next to her.
Arch Stanton
said on 10/Oct/13
I wouldn't be surprised if Marceau was actually around his height in her footwear and Mel put on the G boots to boost his height a few inches. What do you think? Marceau definitely looked this in World is not Enough next to Brosnan and there's no way Gibson was 5 ft 11-6 ft!
[Editor Rob: yeah he could look over 5ft 10 at times with her, but maybe she had just thin footwear and he had thicker shoes, giving him a taller impression?]
Arch Stanton
said on 10/Oct/13
Odd Rob, see 153 minutes here
Click Here
Pause at 1:53:47. Gibson looks easily 3 inches taller with bad posture with head down doesn't he!
Arch Stanton
said on 19/Dec/12
About right, looked a good inch taller than Robert Carlyle.
truth
said on 9/Sep/12
ok ok I was thinking the wrong actress she is a good 5ft7 maybe even 5ft7.5 or 5ft8.
Hihat123
said on 5/Jul/11
Look at her compared to 5'5" David Spade in the movie Lost And Found. She looks to be at least 3 inches taller than him, so the posted height seems accurate. And yes she is an enchanting beauty.
john L
said on 7/Jan/11
In the world is not enough she looks at least an inch above Robert Carlyle who is listed on this site as 5 foot 6.5.Anyway she is perfect i love her lol.
Mattiew_-
said on 4/Jan/08
I saw her one time , looked a solid 170cm(172max) .
I remember she one day made a joke about most actors being "small and ugly" IRL so I don't think someone under 5'7 would state this ...
Austrian
said on 13/Oct/07
lol yea didnt think she was that tall either
comes across like 5'5, 5'6
Gonzalo
said on 9/Jan/07
I never thought she was that tall. Around 5`5, 5`6, was my guess. Anyway, I find her extremely atractive
bikagyura
said on 7/Jan/07
Then I think you should really raise this gal's height to 5' 7.75... She surely looks closer to 5' 8 than 5' 7 (and than 5' 7½ too)
leonari
said on 3/Jul/06
No way is she below 5'7". NO WAY!
James Bond
said on 17/Apr/06
For me she is 5'6 1/2 but she is still the most beautiful lady.
maurice
said on 31/Jan/06
sophie is one of the most beautiful women of the world
but she is not 172 , i saw her with her high heels she looks like 175 or 5'9'' so without her high heels she has to be between 167 and 170 cm or betweel 5'6'' and 5'7''but she is really really beautifulsp sexy and attractive
M.Jorgensen
said on 27/Dec/05
She never really looked that tall (for a girl) to me. And as for the height stated in her passport, well, they don't measure you, they just ask you to write your height down :-p
[Editor Rob: yes, it's basically the height from 'her own mouth' so to speak....172cm]
CelebHeights Editor
said on 22/Dec/05

Thanks to Pierric who sent me an image of her expired passport, in which her listed height is 172cm.
Mr. X
said on 3/Jun/05
In the movie the World is not Enough it says that she's 5'7".
Anonymous
said on 15/Mar/05
A few years ago French Première magazine gave 1 metre 72