Spike Lee's Height
5ft 5 (165.1 cm)
American Film-maker, known for directing BlacKKKlansman, Malcolm X, Do the Right Thing, Inside Man and She's Gotta Have It.. In a 1994 Daily LA News, he's quoted saying "I'm 5-6, 125 pounds" and in 2011 in an ESPN interview he adding a fraction, saying "I'm 5-6½, 150"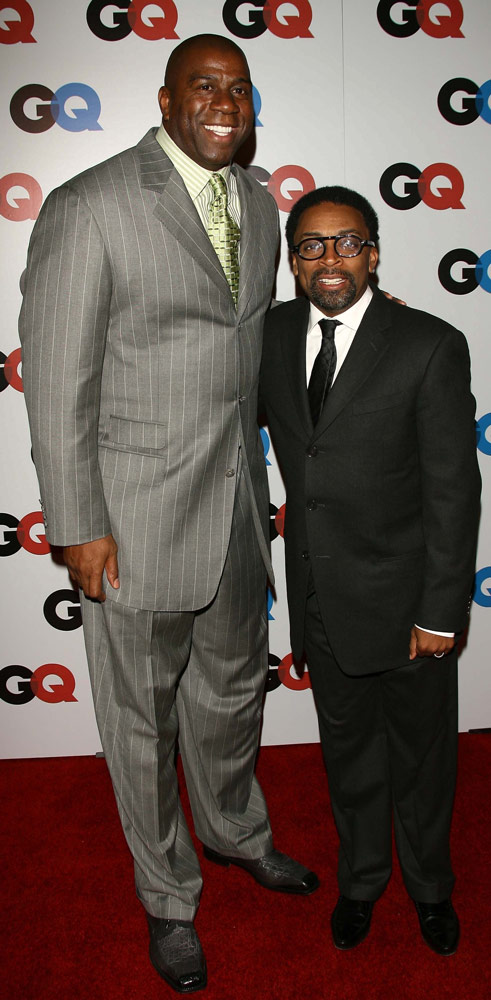 Photos by PR Photos
You May Be Interested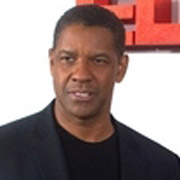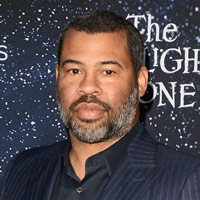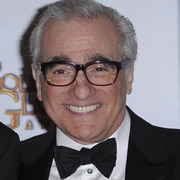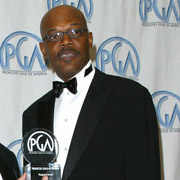 Add a Comment
34 comments
Average Guess (8 Votes)
5ft 4.94in (164.9cm)
truthteller25
said on 10/Nov/19
I seen him on a picture with a guy about my height whose a bit over 5'9 and the guy had 4 inces on him. The pictures was in the early 90s he may have shrunk today and be just under 5'5.
Sonny Black
said on 30/Jan/19
Looks 5'5-5'6 next to Denzel.
MJKoP
said on 12/May/17
Roxy said on 24/Apr/14
If ego, arrogance and shameless self-promotion added height, he'd be a seven footer.
And if it *subtracted* height, he'd be invisible to the naked eye! XD
Dingus
said on 8/Mar/17
In my view he was about 5'05.25" when he was young. Nowadays he is probably 5'05.00" dead even.
she is 0 ft 0 inches. nice
said on 30/Dec/16
i think he can be a little taller
Christian-196.2cm (6ft5.25)
said on 19/Nov/16
Click Here
Here he looks almost 11 inches shorter than 6ft3.25-6ft3.5 Desiigner. He's 59, so he may have lost a fraction of an inch.
Micho
said on 5/Feb/16
He looks 5''5 or 5"6 with 5"9 Michael Jackson...
O.J.
said on 7/Apr/15
I met him in person. Spike is at least 5'5 and close to 5'6. I'd give him 5'5 and a half.
james
said on 8/Mar/15
His character Half Pint in school daze when asked by big brother almighty how tall he was he said " 5 feet 5 inches"
Roxy
said on 24/Apr/14
If ego, arrogance and shameless self-promotion added height, he'd be a seven footer.
Jshuttelsworth
said on 1/Aug/11
Saw him at dinner last night in NYC on 52nd. Any one who says he's less than 5'5 is incorrect unless he had lifts on. 5'5 maybe 5'6. Gotta love how he rolled in with jeans, a t shirt, and a throw back fitted cap. He got game for sure
gigio
said on 25/Mar/11
no no guys: these guy :5'3" or 5'4" no more then that: i am 5'8" bared foot and i saw him at the beach i was bared foot he wear one inch flip flop i was 4 or 5 inches taller while he stand straight. believe me guys . celebrity are'nt that tall when you face tham bared foot.
piero
said on 7/Jan/11
hey guys i got to unswer these : summer 2001 miami beach florida, club nikki beach time 1:30 am i was not drunken at all > i am a tall 5'7" and i wear always normal shoes with no more than a quarter inch lift, i was towering 3 or 4 inches above him even dough he was wearing classic shoes (more than a inch lifted) the guy he's definatelly 5"˜3" or 5'4" at most.
leonari
said on 30/Mar/09
never is he a full 5'6" looks even a flat 5'5". Joey: you have no clue
Joey
said on 30/Mar/09
He is 5-6. You guys need to keep in mind that when someone is being measured for there official height, they have to stand up straight against the wall. Hence, they stand straight and increase there posture so that will give you an extra inch. He may look 5-5 but on his driver license his official height maybe 5-6.
D. Ray Morton
said on 13/Sep/08
Agree with R. 5'6" was b.s. then and it most certainly is now. Back in the Crooklyn days, Spike was quite short and very thin. My 5'6" friend was clearly taller than him at the time.
Mr. R
said on 5/Aug/08
I have seen Spike a few times and he might be 5-5.
6 foot scumbag
said on 22/Jul/08
5"5,5"6,5"7 all the same you loosers...5'8 + your cool still athletic enough to dunk..kick some A$$..slam some hoe$..and still be close to the average of 5"9....
Josephine
said on 12/Jul/08
I met Spiky Lee at a NYU conference and he is certainly NOT taller than 5'5".
glenn
said on 24/Jun/08
i have a pic with him from 1991.he is sitting.not good for the site.he is arrogant more than ever now and wont pose.5-5 for sure.
Mr. Mister
said on 23/Jun/08
He's 5'5". He even said it within the first 15 minutes of his film "School Daze".
Stench
said on 25/Sep/07
I saw him at Linate Airport in Milan, I shook his hand and got his autograph...
I expected a 167 cm tall guy but he's taller than that, he looked 170 to me (I'm 173.5)! He was dressing normal shoes and I don't think there was any lift in them.
Glenn you should take a picture with him
leonari
said on 1/Mar/07
no way 5'6" .never was that tall.5'5" is perfect.like Glenn says.
Alex
said on 13/Dec/06
He's this short? He always gave me the impression of someone taller than this for sure.
the shredder
said on 30/Nov/06
that because John is no way in hell taller then 5 ft 6.5 or 5 ft 7 . in that AWFUL super mario bros movie he did not look much taller then Bob hoskins who i think was never past 5 ft 4 . btw , in that movie they stand next to a height chart and John hardly looked 5 ft7 and Bob was nowhere near 5 ft6
the shredder
said on 30/Nov/06
yo rob , while im on here i must ask why you gave spike 5'5.5 when he claimed 5'5 nearly 20 years ago ??? you must have really liked inside man lol . btw , Do the right thing is my fav !!!
[Editor Rob: yeah, he deserves a morning height....

actually in the book by any means necessary I thought it made reference to him growing to 5ft 6, in any case in early 90's he was giving 5ft 6 and 125lbs as stats.]
the shredder
said on 16/Nov/06
why did rob give him 5 ft 5.5 after spike lee himself said he was only 5'5 ? hes like 50 now and that 5 ft 5 claim is about 20 years old .
[Padraig: Maybe he liked the Inside Man? I'll turn him into another 1/4 incher. Rob's going to run a 'difference' check when he gets back to easily see height changes since I've been moderating, he'll see every little 1/4 inch :=)]
J.
said on 24/Jun/06
Rob, I see that Spike Lee and Woody Allen are listed on the site, how come another diminutive NYC autuer, Martin Scorsese, isn't?
trueheight
said on 9/Feb/06
Its REALLY tough to estimate a few inches at ANY distance beyond 10ft, especially if you're trying to make the distinction of only an inch
EJ
said on 14/Dec/05
My brother was at a Spike Lee speaking engagement yesterday and while he did not stand next to Spike, he says that from a short distance he appeared less than 5'5", just based on how you can tell someone's height from their proportions and build without any or little point of reference. My brother also has a tendency to vastly overestimate others' heights!
Anonymous
said on 1/Nov/05
Sighting: Literally bumrushed passed Spike Lee in Niketown Sat. afternoon in the womens section (5th floor). The guy is really short, I'm 5'7 and he was at my breast plate area.
Anonymous
said on 3/Oct/05
5'5" maybe in his shoes. In the Fight the Power clip when him and Flav are walking side by side he looks at least two inches shorter, he's certainly clearly taller. Flave would be struggling with 5'6" so I reckon Spike is max 5'4"
EJ
said on 17/Apr/05
But if he himself said 5'5", doesn't that really mean 5'4.5"?
EJ
said on 9/Mar/05
When asked his height in "School Daze", Spike Lee responds "5 feet, 5 inches."