Stan Wawrinka's Height
6ft 0 (182.9 cm)
Swiss Professional Tennis Player, a winner of 3 grand slam titles. On his website it mentions him as 6ft and 170lbs.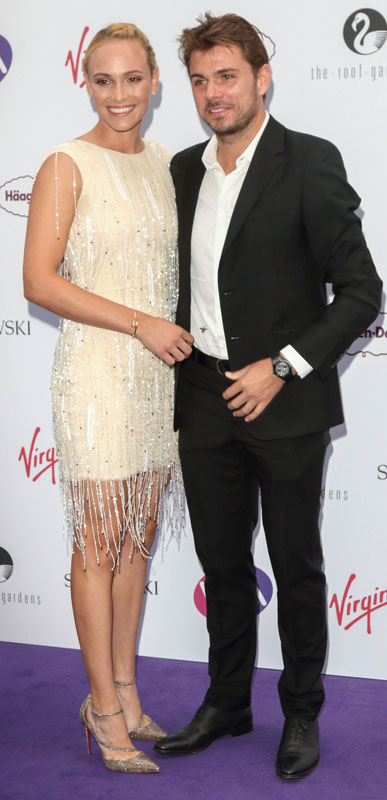 Photos by PR Photos
You May Be Interested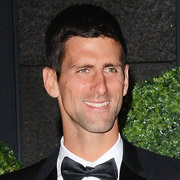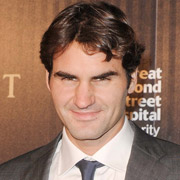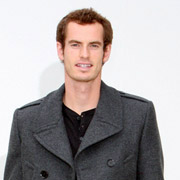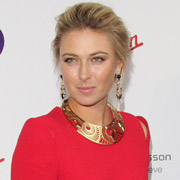 Add a Comment
39 comments
Average Guess (36 Votes)
5ft 11.95in (182.8cm)
OriginalAnon
said on 14/Apr/20
5'11.5" is most likely for Stanislas Wawrinka.
Kimblemur
said on 23/Oct/19
@texluh No, if anything Murray needs a downgrade. Murray's probably 6'1.5 now
texluh
said on 20/Oct/19
Andy Murray beat him today in Antwerp and Andy is listed as 6 ft 1 7/8 here. I don't think the difference was anywhere near 1 ⅞ inches.... Andy might have been less upright. I'm going for 6 ft 1/2 ....
jordanft19
said on 1/Oct/19
Listing seems accurate. He does look 6 foot flat.
MAD SAM
said on 12/Jul/18
Slightly under 6 foot at 182.5 cm, list him at 5'11 7/8" Rob !
Frankie
said on 10/Feb/18
I've seen Stan personally at Monaco and i'm 180 myself. He was not 6 foot..
He didn't even appear my height, to be honest..
Tallish89
said on 26/Jan/18
Just under Rafael Nadal 5'11.5
Dorleac
said on 21/Jan/18
Wawrinka looks shorter due to his body proportions. See him next to Nadal and he is almost the same height, and Nadal has thicker footwear.
Junior
said on 25/Oct/17
One of my favourite tennis player. Stan must be around 6'0.
Dreampuffe(5'9.5
said on 6/Oct/17
How would Stan compare to Christian Bale and Jamie Campbell Bower?
Editor Rob: I'd put them all within a 1/4 of each other, but I can't see Bale as the tallest, I'd have thought Bower had a decent chance of being the more robust six footer.
Christian-196.5cm (6ft5 3/8)
said on 17/Jul/17
About 5'11.5"
Rory
said on 2/Jul/17
I think 6ft flat is fine for him. No need to downgrade him, doesn't look any more than an inch shorter than Federer.
Mark(5'9.25
said on 1/Jul/17
Maybe 5'11"3/4 but that's the absolute lowest.
Rampage(-_-_-)Clover
said on 21/Jun/17
Might be 5ft11¾
John
said on 11/Jun/17
Rob, playing the Roland Garros Final against Nadal, he looked shorter than Rafa. What do you think?
Editor Rob: not much...but remember
Mark(5'9.25")
said on 7/Jun/17
I haven't watched Tennis in a long time, but I hope wawrinka becomes one of the greatest of all times.
Rob, This is probably me, but Wawrinka gives a taller impression than Jensen Ackles. I would keep Stan at 6'0".
Importer
said on 4/Feb/17
People downgrading 6ft range guys this site will run out of 6ft people lol
xaoxio
said on 15/Jan/17
Rob, two corrections: he has won three grand slam titles already, and hes definetelty 182 cms so you should downgrade him a lil bit.
anon
said on 15/Nov/16
saw him in person at 02 arena this yr couldn't still tell exactly as I couldnt get right by him but he is around 6'0 could be weak 6'0 no lower than 182cm for me, Great player
anon
said on 8/Oct/16
Wawrinka looks 6 ft and he now has won 3 grand slam titles.
SAK
said on 5/Oct/16
Genuine 6'0 male. Great player. And is bigger and bulkier compared to majority of tennis players.
wal
said on 13/Sep/16
There are photo with djoko after RG and USO final and with nadal but in majority i think there are 3.5 to 4 cms with djoko and 1-1.5 cms with nadal So to close it , Stan in his website list himself as 6' /183cms maybe he woke up as 184.5 or something like thise a litlle above 184 and fluctuate all the day in the 183 zone , Rafa maybe fluctuate in the 184 zone producng a 0.5 inch difference with stan , novak could be between 186.5 and 188 , but federer is the mystery somtimes he look no difference with nadal , sometimes pretty cole to roddick but like a dwarf next to djoko so , what do u think ROB ??
Johnson
said on 12/Sep/16
I miss Carlos Moya thread. I think it should be renew again
Rory
said on 11/Sep/16
I don't think he's under 6ft, I think he's a solid 183cm.
Mark
said on 8/Sep/16
This guy is one of the definitions of a spirited tennis player. He really can do it.
I wouldn't put Wawrinka under 6'0". Maybe I would but that's the lowest I think.
A really spirited tennis player, regardless.
heightchecker34
said on 31/Jul/16
I would keep him at the 6 ft mark... that's were he resonates most of the day. After a long grueling match, he could dip to 5'11.75, but he def looks in the 183 cm range with guys like Nadal and Federer. He is quite bulky and stout, but still a great player! Good to see players with that body type rather than the typical lanky or muscle bound guys on the court all the time.
plus
said on 13/Nov/15
No less tan 183 cm. Close to Federer (185,5), and just a tiny bit shorter than Nadal (184,5)
Click Here
Click Here
By the way, Nishikori is 178 cm
SAK
said on 13/Jul/15
182cm and around 180lbs. He is powerful player. Quite bulky and built.
wal
said on 12/Jul/15
I think hé is in thé 6' range maybe 6'1/2" look hé is close toi rafa and Roger height especially around thé years because in thé pas hé looks more small n'est toi Roger and around 4 cms shorter than novak si conclud myself 183/184 cm
Andrea
said on 10/Jul/15
Yeah, Arch. Considering i think Novak is more 6'1.5 and that he can look 1.5-2 inches taller than him, 5'11.75 would be a better compromise for this guy, meaning he might actually be more 5'11.5...
Rampage(-_-_-)Clover
said on 7/Jul/15
About 2in below Djokovic...
MD
said on 7/Jul/15
170lbs is way to light and not even the most current listing, BTW. Most I see show around 180lbs, which still looks a bit light to my eyes given his physique, but definitely closer to the truth. But, yeah, if he's not 6'0", he's pretty close.
Arch Stanton
said on 7/Jul/15
Rob, do you not think 5'11.5-75 might be a better shout?
C
said on 6/Jul/15
I think he is slighty under 6' maybe 5'11.5-5"11.75 he is a great tennis player
Tunman
said on 6/Jul/15
looks more 181-2 to me a good 2 cms shorter than Nadal.
Arch Stanton
said on 6/Jul/15
Rob can you see 6 ft here
Click Here
If you really compare as many photos as you can find and him with Nadal
Click Here
I really think you need a tweak to high 5'11 range. He can look taller in some that others though. Overall have a look at more, I concluded he was 182 myself, see what you think.
[Editor Rob: he can look 5ft 11.5 yes]
Arch Stanton
said on 6/Jul/15
Noooo, you got rid of G and Fed, how dare you!! Can you add a photo to Federer's page, without big G?
Arch Stanton
said on 6/Jul/15
I spy with my little eye, something beginning with G... ;-)
Arch Stanton
said on 6/Jul/15
Rob, I think he's more likely 5'11.5-5'11.75 range, slightly under it, if you really look at him with Djovokic, I think you'd be making a better call at a wee bit under the '6 mark.