Steven Ogg's Height
6ft 2 ¾ (189.9 cm)
Canadian actor, best known for playing Simon in The Walking Dead, Rebus in Westworld and voice work in Grand Theft Auto V (Trevor Phillips). On his website he lists himself as
"Height: 6'3""
.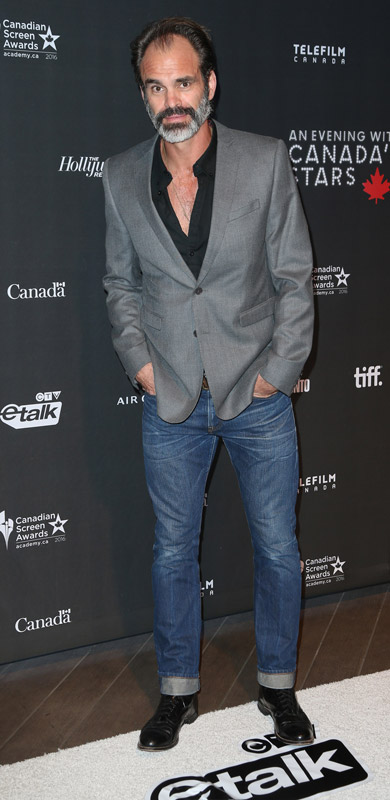 Photos by PR Photos
You May Be Interested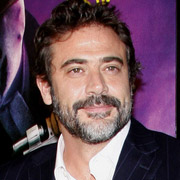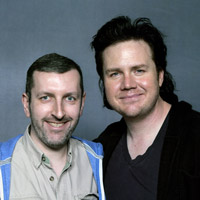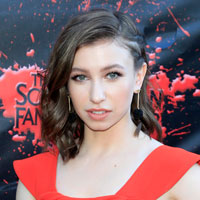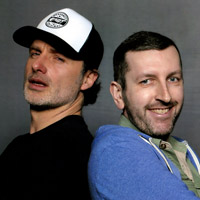 Add a Comment
57 comments
Average Guess (78 Votes)
6ft 2.86in (190.1cm)
VitoCheng
said on 28/Aug/20
He should be able to reach 6'3.25"
Vexacus
said on 10/Aug/20
Spot on . 6'1 in GTA. Decent height , he looks taller than most of guys of LS.
Rampage(-_-_-)Clover
said on 24/Jul/20
guys, the GTAV talk needs to stop...please!
Rampage(-_-_-)Clover
said on 24/Jul/20
GrandRaw, are you actually using a video game as a debatable source?
GrandRaw
said on 18/Jul/20
I'd say about 190 cm in real life. In GTA V though all protagonists appear as same height in cutscenes and gameplay.
Jkiller
said on 4/Jul/20
I never saw much more than 6'2.5 to be honest.
mark thompson
said on 27/May/20
i think 6'3 flat
TJ N
said on 8/Apr/20
In the mission The Big Score (Subtle Approach) you can see their heights with their fake IDs - interestingly Michael is 188cm, and trevor is 186cm.
Skip to 4:40:
Click Here
I think in the cutscenes and in the game the characters look roughly the same - around 6 feet. Lamar towers over them in the cutscenes but in the actual game he is rendered the same height.
As for Mr. Ogg, I think he is a solid 190cm minimum.
albert182
said on 9/Oct/19
@Ben
Dave the dude of the fib 'friend' of Michael looked like 6'5 in the game, he looks even bigger than Steve
Chris Junior Hernandez 1990
said on 29/Sep/19
In some TWD scene i wasn't sure he is over 6'2 1/2.
Importer
said on 16/Sep/19
6'2 7/8"-6'3" rather than 6'2 3/4"-6'2 7/8". Looks 6'3" in most photos next to Jeffrey Dean Morgan.
TheBat
said on 11/Nov/18
6'2.75" is a very good listing.
Ian555
said on 6/Aug/18
Rob I noticed a lot of people in the comments are saying the characters heights in GTA V aren't there actual heights in the game (In real life the guy who plays Michael is listed as 5'11" while Ogg is now recently listed at 6'4" and Franklin is 6'0" just like in the video game). I would also like to argue the characters listed heights in the games are there actual heights in the game since these are fictional characters and if the creators have them listed at that height then that's probably their height in the game.
185.4cm- 6'1
said on 16/Jun/18
@Ben
5'8 5'10 and 6'1 but here they all look about the same height
Click Here
I'd say they're roughly the same height with Trevor the tallest 6'1 for Trevor is fine despite his hiking type boots. 5'11 for Franklin and maybe 5'11 ish for Michael is fine. Haines 6'2 minimum for sure he's definitely bigger than pretty much everyone else. Bit back to Ogg himself. 190 flat is fine when I met him I was in boots and he was in flatter footwear and he wasn't a decent amount taller than I was
Ian555
said on 31/May/18
Hey Rob do you think 6'3 could be a possibility? I actually saw him at a Walker stalker in London this year and he looked over an inch taller than me and I'm actually a 189 measured guy.

Editor Rob
Well it's not impossible.
Bwk
said on 22/May/18
Reasonable listing, that Ned Luke is listed at 5'11". No way is he that tall, 5'10.5" at most for him.
Vexacus
said on 26/Apr/18
Solid 191 cm or 6 ft 3
miko
said on 10/Apr/18
He looks close to 2 inches taller than JDM.
Some Guy
said on 18/Mar/18
Looked 6'2½ at best next to McIntosh in The Walking Dead. This guy's height seems like a mystery to me. I've never got the full 6'3 impression on him.
Scottish184
said on 22/Jan/18
Any idea how tall his gta V co-stars Shawn Fonteno and Ned Luke are I get the sense that SF is actually 6ft but Ned is more 5'10"ish?

Editor Rob
Ned might be in 5ft 10-10.5 range, but claimed 5ft 11.
Some Guy
said on 25/Nov/17
He towered over the other Saviors in "The Big Scary U". Proof that not all the extras are 6'4-6'7 something.
Vexacus
said on 23/Oct/17
He seems short next to other Saviors in The Walking Dead , jeez , those guys are giants.
randomuser
said on 10/Oct/17
@Ben No offense, but you need to go outside ... you're way too obsessed with the heights of gta v characters
Some Guy
said on 3/Oct/17
@Rick They're not all really that tall. Only a few of them tower over him and he is still tall-looking.
Rick
said on 23/Sep/17
It's funny how average he looks in TWD when he's surrounded by his goons. TWD has some CRAZY tall extras.
6'1.5
said on 4/Sep/17
Wow you actually care that much height @Ben.
Ben
said on 27/Aug/17
GTA V def did not do a good representation of heights. One of the characters named Michael is listed as 6'2" but looks 5'9", he looks average with other people. Franklin is listed as being 6' but looks 5'8" and Trevor looks 5'10"-5'11".
If I was in control of the project I would make the characters:
Michael - 5'10" (I'd like him to be taller than most people, a modest man)
Franklin - 5'8" (Should look about average, I imagine him being kinda stocky)
Trevor - 6'1" (He should tower most people in the game, a very tall height suits Trevor)
Lamar - 6'4" (Lamar is described as being very, very tall. He is listed as 6'6"-6'8" but barely looked 6'2" in the game)
Jimmy - 5'8" (He's like 18, he's just a kid, so I imagine still having an inch or so left, almost as tall as his father Michael but still not taller than Franklin)
Tracey - 5'5"
Amanda - 5'5"
Ron: 5'10"
Wade: 6'0"
Steve: 6'2" (He's a very big guy from what I've seen)
Wei: 5'5"
Madrazo: 5'6"
Tao: 5'7"
Tanisha: 5'4"
Fabien: 5'8"
And the list goes on.....
Average height male: 5'9.75" / 177.2
Average height female: 5'4.5" / 164.2
hal
said on 3/Jul/17
I'm kind of hesitant to call him a legit 6'3", but I guess it's possible. He definitely isn't under 6'2". His character in GTA5 is listed as 186cm(6'1.5"). I don't know why they didn't just make Trevor the same height as his actor.
Boomga
said on 3/May/17
Never would have pegged him for a 6'3.. he always getting dwarfed by his minions on TWD episodes damn! The extras in TWD must be tall AF
Enzo
said on 26/Apr/17
Rob, I don't know if you watch TWD, but I want to say his rather poor posture throughout scenes makes him like closer to 6'1.5 with a true max height of 6'2.25 at most. It's rather odd, but you seem to notice much more of the towering effect with the shorter JDM, but it could be the way the director decided to frame a scene.
Editor Rob: I still watch it, only at season 6 mind you...
anon2099
said on 17/Apr/17
Didn't take note of his height until I saw him in Westworld. Looked quite tall. 6'3 was my guess as soon as I saw his appearance in the show
Some Guy
said on 4/Apr/17
Rob, Ogg posted not too long ago an image in Twitter with 6ft 2.5in Brandon Routh and they look same in height.
Importer
said on 19/Mar/17
At the very least he is probably 189. You see people that are a bit over 6'2 claim 6'3 or even 6'3.5 like aflek... :)
Christian-196.2cm (6ft5.25)
said on 16/Mar/17
189-190cm. He may need a downgrade.
abcd
said on 5/Mar/17
hee looks like Paul Blackthorne :)
Rampage(-_-_-)Clover
said on 28/Feb/17
He doesn't have the best posture so I can see why he might look nearer 6ft2 at times...
Shredder
said on 28/Feb/17
Rob , how tall would you say Seth Gilliam and Josh mcdermitt are? I say 5'11.5 and 5 '8
Editor Rob: near 6ft for Josh, but Seth I'm still not sure on that guy.
6'4 Nikola
said on 22/Feb/17
I dont think hes over 6'2, he just doesnt seem like a 6'3 guy.
Importer
said on 16/Feb/17
Camera angle imo @AHD 6'4-6'4.5
AHD 6'4-6'4.5
said on 15/Feb/17
Hey Rob Steven looked about 1 or 2 inches taller than Ross Marquand who is 5'11 3/4 in the newest episode of twd. Do you think he needs a downgrade?
CerebralAssassin
said on 15/Feb/17
Trevor is pretty tall
Importer
said on 14/Feb/17
Yo Rob, here in this photo is him with Shawn Fonteno and Ned Luke, although Fonteno claims 6ft it seems he is pretty honest about it however Ned Luke claim as 5'11 may be his height in peak or possibly his peak height with shoes so I'm guessing 5'10-5'11 Ned Nuke, at least 6ft for Shawn Fonteno though with Seeing him next to Steven Ogg gave me a taller impression considering he is leaning ?
Click Here
Editor Rob: between 5ft 10-10.5 might be more likely for Ned
Arch Stanton
said on 11/Feb/17
This guy has aged 15 years in the last few years. He looks pretty crazy today with a hairline and moustache like Nick Cave.
Shredder
said on 10/Feb/17
Crazy that He and Pharrel Williams are the same age
Sam
said on 10/Feb/17
Seemed taller on Westworld, as there aren't that many tall actors in that show.
Mike
said on 9/Feb/17
Definitely a honest 6ft 3, and probably measures near 192 earlier in the day.
MoHaa
said on 9/Feb/17
Finally,now please put margo dydek.
Rampage(-_-_-)Clover
said on 8/Feb/17
Near 6ft3 was my guess.
James
said on 8/Feb/17
Awesome multicolored beard. Looks around 1.90 btw.
VeryShortRussianDude
said on 8/Feb/17
Rob, do you have any guess for His fellow GTA V co-star Ned Luke?
Editor Rob: on twitter he claimed to be 5ft 11, but might be a bit shy of that.
Csimpson 6ft
said on 8/Feb/17
He looks this, what about mark hamills voice work for joker from Batman The Animated Series, and the batman arkham video games Rob? I think you should add that role in for his page, but yeah Steven looks a decent 6ft 3 guy.
Borats Chicken
said on 8/Feb/17
rob, more of 190 then 191?
Editor Rob: maybe not over 6ft 3 flat, but quite close to it.
travis
said on 7/Feb/17
Oh shigoogle Trevor gta5
Importer
said on 7/Feb/17
Absolutely loved playing this character in gta five, every cutscene was worth. looks every bit of 6'3 to me
Amaze
said on 7/Feb/17
Trevor!!
Very tall 6 ft 3 guy . Amazing portrayal he did in gta 5 of Trevor :)
189Night
said on 7/Feb/17
Yes this looks correct, tall guy also really genuine and down to earth.