Jeffrey Dean Morgan's Height
6ft 1 (185.4 cm)
American actor best known for roles in films such as Watchmen, The Losers, The Possession, Accidental Husband and TV series Supernatural, Grey's Anatomy and The Walking Dead.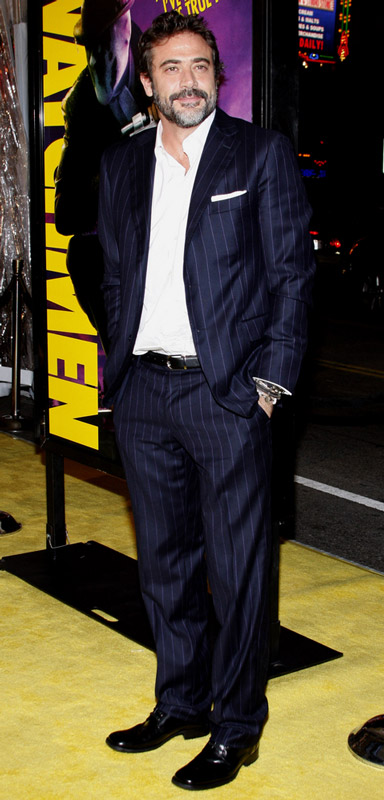 Photos by PR Photos
You May Be Interested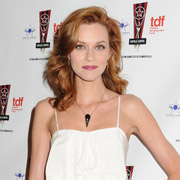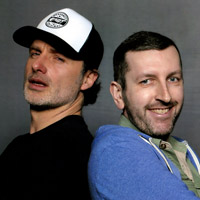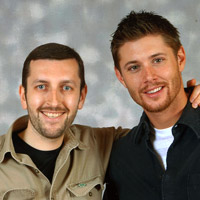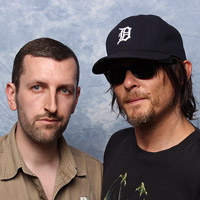 Add a Comment
149 comments
Average Guess (126 Votes)
6ft 1.11in (185.7cm)
Rampage(-_-_-)Clover
said on 27/Jul/20
Yeah I think the listing before this was a better shout. Looks a strong 6ft1 mostly, enough to pass for 6ft1½ (still not entirely impossible). I'm sure he claims 6ft2. One thing he has never been barefoot is 6ft3! He used to get listed as that in places...
Rob, maybe return him to 186cm?

Editor Rob
186 is a figure that did seem possible, he could be a guy who ain't worried about a fraction over 6ft 1.
FriedChicken
said on 21/Jul/20
This seems like an absolute low, even in his 50s. He held up extremely well with Dave Bautista in 2015 film 'Heist'. He may very well measure a quarter over a flat 6'1, maybe a half inch. Not any higher of course. On the walking dead he doesn't look 1.75 inches shorter than Steven Ogg either..
Akiva Pearl
said on 10/Jun/20
In the walking dead season 10 he seems to stand close to two inches above Ross Marquand. I'd give him 6'1.5"
Yang (5 footer 8, 173, Aries)
said on 20/May/20
He is 6ft 1 at least plus he shares same birthdate with Amber Heard.
Ricardo Milos
said on 26/Apr/20
I think he is a 6ft1.75 he looks max 1 Inch Shorter than Steven Ogg on the Walking Dead and they have almost the exact same footwear.
Miss Sandy Cowell
said on 22/Apr/20
🎁🎉🎈🎂 Happy Birthday Jeff! 🎂🎈🎉🎁
A Very Happy Birthday to Jeffrey Dean Morgan, who turns 54 years of age on this anniversary of his birth.
Six foot one is my Birthday Guess for Jeffrey. 😁👌
🎁🎉🎈🎂🎁🎉🎈🎂🎁🎉🎈🎂🎁🎉🎈🎂
Gehrig cupo
said on 18/Apr/20
Thought he was Javier bardem in that picture lol
Jkiller
said on 25/Jan/20
Honestly on screen he looks between 186-187.
berta
said on 20/Jan/20
he didnt look taller than this with Dwayne johnson if i remember right?
TheBat
said on 11/Oct/19
6'1.25" or 6'1.5" would be better.
Zack.
said on 28/Jul/19
more like 186 than 185
Alex 6'3.25
said on 11/Jul/19
A solid 6'1
miko
said on 18/Jun/19
Likely that 6'1 flat is his absolute low. Probably walks around a bit over it for most of the day.
He'd probably edge out Michael Cudlitz.
Importer
said on 17/Jun/19
Looks a big 6'1 in the photo above. But can't say the same thing about the mugshot though, he looks to be 6ft in shoes in there.Terrible posture on that one I suppose.

Editor Rob
On Supernatural I think at times he could seem 6ft 1.5 range, in fact even on Walking Dead that figure looked possible, maybe he is over 6ft 1 flat and claimed 6ft 1 rounded down...
Rampage(-_-_-)Clover
said on 8/Jan/19
180cm is a joke! Guys easily a solid 185cm at least if not 186cm
Sarah
said on 10/Dec/18
He is 6'1" or maybe 186 (sorry if I accidentally posted a comment twice) .
I saw him at Walker Stalker today
Bobby 5'10
said on 21/Nov/18
He only looked two inches shorter than Padalecki in Supernatural. I think he's 6'2.
Sandy Cowell
said on 12/Nov/18
⭐️ Jeffrey always reminds me of the guy who played Blake in 'Blake's Seven', but I reckon he's a taller version! ⭐️
Sandy Cowell
said on 11/Nov/18
Jeff was excellent in 'The Possession', but I didn't know he was in 'Supernatural' and 'The Walking Dead'. Well, they're all of the Horror genre, so it makes sense!
He can have 6ft1.
Dragon Crest
said on 10/Nov/18
Hey rob im sure jeffrey is solid 180 cm
In his mug shot he is about 182.5 with shoes whitout shoes he is maybe 180 or 179.5
MAD SAM
said on 22/Oct/18
Rob I think you have underlisted him slightly, I would say he's 6'1.5" at 186.5 cm
Junior Hernandez 1990
said on 3/Jul/18
6'0 7/8 look 4cm shorter than The Rock.
Leno179
said on 24/Jun/18
I watched the losers (great film, btw), and he looks really 1 inch taller than Flat 6'0 Evans. I used to dismiss the flat 6'1, but today, I totally agree with it, he is 185.4 cm, no doubt.
Westworlder
said on 8/Jun/18
I don't know why I was doubting JDM as 6'1. I've been searching on google and he always looks a solid 3 inches taller than Andrew Lincoln and Norman Reedus in public, even moreso on Walking Dead and they're all wearing equal footwear.
Tall Sam
said on 16/Apr/18
Yeah, camera advantage like I said, I think Jeffrey is standing subtly closer there and with his best posture.
berta
said on 15/Apr/18
tall sam that photo with him and dwayne johnson is really strange he doesnt look shorter than dwayne johnson there. i wonder how tall dwayne really are. he can look as short as 187 in some photos today. he cant be taller than at best 189 really. this guy is around his claim
edimaropk
said on 13/Apr/18
Looks around 0.5 inch shorter than The Rock. Similar footwear.
Tall Sam
said on 12/Apr/18
He looks a good 186 cm here with Naomie Harris, Malin Akerman & Dwayne Johnson, roughly, though I try to take into account he probably has a camera advantage. However, onscreen he's looked as low as 184 cm to me before.
Click Here
LT
said on 9/Apr/18
Rob who has the footwear advantage on the show, Andrew Lincoln with his cowboy boots or Jeffrey with the biker ones?

Editor Rob
Lincoln might have a slight edge, but it's not much as some biker boots are getting you near 1.6 inches.
Leno
said on 8/Apr/18
186, no doubt
Rampage(-_-_-)Clover
said on 19/Mar/18
Looked taller than Colin Firth in Accidental Husband
berta
said on 13/Mar/18
in every photo with dwayne johnson there is only about 3 cm at most 4 beetween them so i guess very legit 185 guy. could be close to 186 but thats max
Ben
said on 6/Mar/18
In Watchmen he looks no more than 6'1" next to his co-stars. But...it's mentioned in the movie (or is it in the graphic novel?)that he's 6'2".
Junior Hernandez
said on 5/Feb/18
Look at most 6'0 with 6'2 Eric Lively.
Click Here
:
Smiles03
said on 30/Jan/18
6'1 or 6'2
The Shredder
said on 6/Jan/18
A few people I know have pics with him , he can look 6'0 to 6'2.
Leno
said on 4/Jan/18
He looks like a solid 6'2 to me, 186 cm at worse,dude is HUGE, there is no way he is Bellow 6'2.
The Shredder
said on 7/Dec/17
A few of my Con friends got him , he is 6'1 on a good day , 6'0.5 might be spot on.
Nick
said on 6/Dec/17
I believe he is 186cm tall coz thats how he looks like on TWD
JJAK
said on 2/Dec/17
Looks like a 6 foot robert downjr hes not close to 6 2, 6 1 is even to much idris had minimum two inches on him.
He is taller than ever weakening 6 footer Chris Evans so least 6 .5 may .75 IMHO.
Cant say hes much of an actor tv and b movies not great..
grizz
said on 1/Dec/17
@Reeese, super slim for The Walking Dead (170lbs I'd guess) and super buff for Watchmen (220 lbs)
Reeese
said on 4/Nov/17
@Rob what's his weight in your opinion?
Editor Rob: he was once over 200 pounds, but for one role he went down to a very slim weight, like 160 pounds
Nik
said on 29/Oct/17
@ Anonymous
Absolutely!
TK
said on 25/Oct/17
a bit taller than peak craig ferguson
Powerhouse
said on 12/Sep/17
He's got a mugshot pic, I think for a movie. It shows with hair he reaches 6'2, the top of his head would be at 6'1. Now for me the question is if he had shoes on or not. If not this listing is correct. If he did than he is under 6'1 and is probably just 6'0 even. I can't see him being under 6'1 though.
Bobby
said on 25/Aug/17
I thought he was 6'2? He appears only two inches shorter than Jared Padalecki. He gets 6'2 from me. He looks too tall to be 6'1.
trav
said on 24/Aug/17
i thought he was 6'2
Truth
said on 23/Aug/17
186 cm tall. A real tall US guy
Loka
said on 17/Jul/17
Rob You should add walking Dead for his famous role.
He's well known and hated (lol) for NEGAN.
Incredible actor...
berta
said on 5/Apr/17
he looks no shorter than 185 and no taller than 186 i think listing is fine could be slightly over this and just round down
Shredder
said on 22/Mar/17
This guy is lucky to be the full 6'1 , I saw a pic with him and my uncle.
Shredder
said on 9/Mar/17
He only looked 1.5 over Eugene and he had his big boots on. 6'0.75 at the smallest , but 6'1 is fair
Rampage(-_-_-)Clover
said on 8/Mar/17
I think 186cm was closer…
Sandy Cowell
said on 5/Mar/17
Oh yes! I know who this one is now! Jeff plays the Dad in the above-average horror 'The Possession' to two young girls and estranged wife to Kyra Sedgwick! I showed the film to my boyfriend and he thanked me for NOT wasting his time!
He showed me 'the Walking Dead' in return! Jeffrey's in that as well! He gets 6ft1 from me!
dylan
said on 4/Mar/17
To be honest Jeffrey Dean Morgan seemed taller than 6ft1 when standing next to Eugene who is apparently 6ft I say at least two inches. Either Jeffrey is wearing shoe lifts or Eugene needs a major downgrade or Jeffrey needs a major upgrade or even camera angles.
Nasir
said on 3/Mar/17
He can't be only 183cm. This guy is stron 185 cm. Don't be ridiculous. Perfect listing, Rob.
KH
said on 27/Feb/17
Its amazing how these guys change there body types for roles. In the watchmen he was gigantic. Probably around 200 lbs and all swolled up. Hard to tell his true height seems to maybe be a little shorter then this. Weak 6'1 maybe.
Jon
said on 26/Feb/17
I met him and Norman at the coffee shop in Newnan last year. Stayed and talked with him for a couple minutes. I'm six foot 1/2" on my best day. He's a decent but shorter than me. Check out the video of him on the today show talking about Chapelle doing him on SNL. That will give you all the evidence you need. 5 10 155lb
Rampage(-_-_-)Clover
said on 21/Feb/17
Definitely not under 6ft1.
Ultimate
said on 21/Feb/17
Guau! I thought he is 6'1.25
Rampage(-_-_-)Clover
said on 15/Feb/17
Anywhere 6ft1-1½
Revisionist
said on 13/Feb/17
I wouldn't be surprised if in TWD, he's actually close to 135. The guy looks like a stick giant.
185cm seems fair. He appears to tower over most of TWD cast.
TheManWithNoName
said on 8/Feb/17
Can someone post a link to where he said he was 6'1"?
berta
said on 7/Feb/17
honest guy with his claim. he really looks it
Balrog
said on 30/Jan/17
130 pounds for a 6'1'' man is rake thin, really unhealthy. This listing is better, he can look under 6'1'' at times, but on TWD he seems to have an easy 3in over Andrew Lincoln
Shredder
said on 28/Jan/17
Rob , do you think he only weighs 135 lbs now? He lost weigh for a role.
Editor Rob: I couldn't believe it, but I just read a transcript/quote: "He had a consumption of tuberculosis. And so I got there and I was probably about 175. I left and I was about 130," he explained. "I ate a can of tuna fish a day. I did it in the most unhealthy way possible ... I didn't consult with a doctor or anything. We had said maybe we should lose, like, 10 pounds, and I just kept going and going, and by the end of the movie, I was just [moving] like a snail."

At 130 pounds I'd look awful, don't know how a 6ft 1 guy will look at that range!
S.J.H
said on 21/Jan/17
Good modesty now than his older 6'2 claim. He def looks it @ 6ft1
Shredder
said on 17/Jan/17
Rob , he claimed 6'1 on Howard Stern
Editor Rob: an honest man...
Rampage(-_-_-)Clover
said on 16/Jan/17
Rob, which of these is most likely
A) 190cm/188cm
B) 189.5cm/187.5cm
C) 189cm/187cm
D) 188.5cm/186.5cm
E) 188cm/186cm
Editor Rob: for me, I can't see anymore than 186 for him.
Big z
said on 13/Jan/17
No way he's six two. I met Norman at walker stalker con. Was way taller then that picture with Jeffery dean Morgan, Norman, Lincoln. If he's as tall as he's billed I would be 6'3, and I'm not. I could be now. But I just say 6'2. He's gotta be 6'0 at most.
Eric
said on 17/Dec/16
I'd say he's definitely in the 6'1 to 6'2 range. Though, he could be wearing lifts in the walking dead to be even taller than that in some scenes. He looked really tall next to Daryl, towering over him.
Some Guy
said on 15/Dec/16
In the mid-season finale of season 7 in TWD, he looked about same in terms of height, when standing next to 6' 0'' Josh McDermitt (Eugene). Is it possible that he has already downgraded from his peak height?
6'1 cowboy
said on 12/Dec/16
No more than 6'0" 1/4 judging by his mug shot picture that is in the comments below.
TheManWithNoName
said on 5/Dec/16
Click Here
He's incredibly skinny these days. He lost about 40lbs apparently for when he did the TV Mini series, "Texas Rising." I wouldn't put him over 6'1". His lanky appearance coupled with his costume on WD, and the heights of his costars (most are around 5'10" and below) make him seem taller.
mohammadmoradi_org
said on 28/Nov/16
He lookslike 6&2 inch when he stand next to the reedus...is this number according to the guessing!?? Why didnt you measure it? How can y say its right?
Andre
said on 15/Nov/16
He looks giant as Negan when he stands next to Rick (list as 5'10) in The Walking Dead. However this could be a result of Camera angles, not too sure.
S.J.H
said on 5/Nov/16
I think 6'1.25 a peak and 6'1 nowadays. He really look dead on 185cm
Balrog
said on 1/Nov/16
In the losers he looked a couple inches shorter than Idris Elba, I'm kinda surprised he is this tall, I guess him 184-185cm. Maybe is his posture...
S.J.H
said on 1/Nov/16
If Jeffrey Dean Morgan is 6'1.25 and patrick wilson at 5'11.25 therefore matthew goode is legit 6'2.5
Rampage(-_-_-)Clover
said on 27/Oct/16
I think he's 6ft1-2 range. 186cm is fine but no less and can pull off 187-188cm at times. Bad posture is his problem. That's why he may appear under 6ft1 at times. He was taller than Colin Firth in Accidental Husband
BT
said on 27/Oct/16
@Editor Rob: Are you downgrading him to 6'1 flat then? It is arguable but I still think he would measure a little over it.
Click Here
Click Here
Standing straight and not hunching his back as much I'd say he probably would look a little more than 3 inches taller than Andrew.
Editor Rob: that's why I've left him about 186, he may still manage to unhinge his spine and measure a bit over 6ft 1.
BT
said on 26/Oct/16
@Editor Rob: Have you seen this?
Click Here
He never really stretches out his back fully and still manages to look a solid 3in+ taller than Reedus. I'm thinking 6'1.5 is a fair mark to put him at. 6'1.25 is fine but 6'0.75-6'1 seems too low for him.
Editor Rob: I think 6ft 1 is still a decent shout from all I've seen, at times he could look a bit taller/shorter than that.
Scott
said on 25/Oct/16
About 6'1''.
S.J.H
said on 25/Oct/16
He look 6'1 all along he is 6'1 especially standing next to near 6'0 mads mikkelsen and 6'2 matthew goode
Shredder
said on 24/Oct/16
He is shorter than Abraham in The Walking dead , This guy not even 6 ft 1 lol
MarcusTheSwede
said on 20/Oct/16
No way he is 186cm he is hardly even taller Then Patrick Wilson (181cm) not a chance he is this tall.
S.J.H
said on 17/Oct/16
Seriously he only look 6'0 6'1 range , 186cm a little too high
Some Guy
said on 16/Sep/16
He looks really tall in The Walking Dead which is probably because of the thick boots and somewhat skinny appearance. Because if he's 6 ft 1.25in he's precisely my height and I don't even feel myself that tall!
Rampage(-_-_-)Clover
said on 1/Sep/16
6ft1¼ is the lowest I'd argue and 6ft1½ still a possibility.
Rampage(-_-_-)Clover
said on 11/Jul/16
Out of bed: 188-189cm
Before bed: 186-187cm
NX
said on 9/Jul/16
He looks 5'11 to 6ft in the movie 'The Resident'
Hilary Swank is 5'4 and she doesn't look that much shorter.
jtown
said on 8/Jul/16
This is way off. Theres tons of video evidence hes not taller than jensen ackles who's a 6 ft even. I met jdm at a con and hes 6ft max.
Andrea
said on 5/Jul/16
I doubt there'd be such a big difference between early afternoon and night, dmeyer!
If you wake up at say 7-8 am, you're generally around your low by 1 pm! The difference between early afternoon and night is generally maybe a couple of mms less... I myself am near enough my low after 5-6 hrs out of bed!
As for Jeffrey, somewhere in 6'1 range is possible but i doubt he's over 186! Jared can't certainly make him look under 6'1...
Dmeyer
said on 3/Jul/16
186cm at night or after workout 187cm early afternoon
Spike
said on 12/Jun/16
With David Morrissey (who's between 189-191cm) I see maybe a centimetre to half inch height difference between the two. Jeffrey Dean Morgan is no less than 187cm/ 6 foot 1.75
Click Here
grizz
said on 2/Jun/16
Perfect cast for Bruce Wayne's father in Batman v Superman. This guy would play perfect Thomas Wayne/ Batman (the Flashpoint Paradox)
Rampage(-_-_-)Clover
said on 13/May/16
I think 187cm was closer and he can even look 188cm at times.
Spike
said on 11/May/16
Is that mugshot from a film? Because if so, it means nothing. For example, Edward Nortons mugshot in American History X makes him look 6 '1 when ed is actually 6'0. As for if its real, what about leg stance (slouch, etc) or what time of the day. I'm not saying he's definitely 6'2/188cm, but he's close, maybe 187cm/ 6'1.75
Theres no point in denying he looks tall
Ed
said on 11/May/16
Rob said on 2/May/16
Here is a mugshot
Click Here
Wow. Jeff is definitely looking 6ft tops in that mugshot if those height lines are accurate. Negan might need a downgrade to a solid 6ft Rob! Lol
Editor Rob: I think it's from Good Wife, but his posture at times can make him look 6ft, I would be surprised if standing tall he was that short.
Spike
said on 11/Apr/16
It could be him standing by himself, but in the latest episode from The Walking Dead, he looked quite tall, 188cm maybe.
Triplescrew
said on 4/Apr/16
Came off as a weak 6'2" as Negan on The Walking Dead.
Agu710
said on 13/Mar/16
Mike, correction, you meant 1, 85m not cm.
I like how TWD best evil characters are mostly tall or taller than Rick.
Ed
said on 4/Mar/16
Rob, you're gonna have to add Walking Dead to that list pretty soon... Negan is coming!
Rampage(-_-_-)Clover
said on 20/Feb/16
I think 186-187cm is spot on. He can appear 188cm at times and sometimes just 185cm.
gian92
said on 11/Jan/16
why in the premonitons he looks 6' near 5'9.5 Anthony Hopkins ??
Mike 1.81
said on 9/Dec/15
1,85 cm barefoot watchmen movie listed 1.88 cm of course because the boots
Ice
said on 16/Oct/15
He was absolute badass in Watchmen , Id give him 187 cm btw .
Sam
said on 19/Sep/15
I think also only a smidge taller than Christopher Meloni in Morgan's cameo in They Came Together, looked no more than 0.5-0.75 in taller.
Anton
said on 5/Sep/15
He's for sure a tall guy. I would put him at 6'1.
Rampage(-_-_-)Clover
said on 15/Aug/15
I think the original 6ft1½ was closer. Had more than 2in on Uma Thurman in Accidental Husband and edged out Colin Firth.
Judd
said on 25/Jun/15
Maybe 6'1" would be better
Hypado
said on 18/May/15
Looks only 184/185cm next to Craig Ferguson.
Jeffrey Dean Morgan's height is 6ft 1in (185 cm)
Sam
said on 18/May/15
I do agree with the downgrade...this guy never convinced me as a near 6'2"er. Saw pictures of him wiht Mikkelsen from Cannes and he looks 1.5 in tops taller.
Andrea
said on 15/May/15
Was he listed at 6'1.5 before? Why the slight downgrade, Rob? Anyway, here's a picture with Jared:
Click Here
He can look not much over 6' there! Do you think he might be losing say an inch?
In any case, i don't think he's below 6'1, 6'1.25 seems a fair listing for him!
[Editor Rob: his posture goes up and down, I looked at him and mads mikkelsen and thought 186 range might be ok for him.]
Ryan
said on 27/Apr/15
Just one more question Rob do you think 6'1 flat is an impossibility, just out of curiosity
[Editor Rob: not sure if he'd be just 6ft 1 flat...]
Ryan
said on 18/Apr/15
Rob maybe you should reconsider this listing, I really don't think he reaches 6ft 1.5
[Editor Rob: 186cm is possible]
MaryAnne
said on 18/Mar/15
wowww very old page
Rampage(-_-_-)Clover
said on 10/Nov/14
Rob, is 6ft2(188cm) possible for Jeff?
[Editor Rob: I just think it's a wee bit too much for him.]
Guy
said on 11/Aug/14
He looked like 185 in Watchmen next to Patrick Wilson
Hypado
said on 8/Jul/14
Jeffrey Dean is 185cm, no doubt.
heeest
said on 26/Apr/14
He was not noticaebly taller than David Boreanaz (listed as 6ft 0.25in here) on Angel. But then agan, when it's that small of a difference it's hard to tell spot on. I'm also curious about how Alexis Denisof (6ft 0.5in here) seems to be visibly taller than David. Hmm Maybe it's by design from the creators.
Rampage(-_-_-)Clover
said on 17/Nov/13
"Jeffrey Dean Morgan's height is 6ft 1.75in (187cm)"
That if not the full 6ft2. I think he edged out Colin Firth and easily 2-3in on Uma Thurman in The Accidental Husband.
Sam
said on 13/Nov/13
I believe in Watchmen that his character is attributed a height of 6'2"...however, look at him next to Jensen Ackles, he's a fraction not 1.5 inches taller looking.
Click Here
Also with 6'1"ish Colin Firth, he looks close but maybe a smidge shorter.
Click Here
After these and his Monk appearance, I think the guy's about 6'0.5".
Sam
said on 23/Sep/13
He looked shorter than this when he appeared on an episode of Monk. He seemed to be a couple of inches taller than Tony Shaloub and a little less than that over Ted Levine and seemed to be shorter than the strong 6'1" Mykelti Williamson, who seemed to be like 3.5 inches over Shaloub...Morgan gave a 183-184 impression.
Phantom
said on 25/Jun/13
He's clearly shorter than 187cm Danny Huston on the show Magic City.
He's 184-185cm IMO.
penguinboy25
said on 26/May/13
Looks about 6'1 or roughly the same as Gerard Butler.
SAK
said on 15/Feb/13
He could be 6f2.
Silent d
said on 31/Jan/13
He looked pretty tall in the losers but zoe saldanna is pretty tall i think. I thought he was 6 foot 1.
Suze
said on 25/Dec/12
I just watched 'Accidental Husband', and he was noticeably taller than Uma Thurman (5'11"), so he seems to be about 6'2".
TheExtra
said on 21/Dec/12
saw him up close, appears to be 6'0.5" at best.
Tim
said on 19/Dec/12
A bit taller than the proclaimed 6'1 Jensen Ackles (Who is at the most 6'0") I think this 6'1.5" is accurate
TheExtra
said on 12/Oct/12
I was on the set of Magic City. The guy is absolutely between 5'11-6'0.
a
TheEnd
said on 1/Aug/12
looks more 6'0" on set of Magic City
Chris
said on 15/May/11
I thought he looked smaller than Jensen Ackles in most episodes of supernatural...
Jake T.
said on 6/Apr/11
This could be right, Jensen Ackles was a little smaller than him and Padalecki was 5 or 6 cm taller.6'1.5 seems ok.
Josh.J
said on 12/Jun/09
after watching all the episodes of supernatural with JDM i can confidently say he is a strong 6'1. He seems to have an inch on Jensen Ackles (who claims 6'1 but really is 6'0). Jared Padalecki has about 3 inches on JDM. 185~186cm is bang on.
Amelia
said on 13/Mar/09
I read in an interview that he was 188cm, making him 6'2 ish. He is fair tall. : )
Anonymous
said on 11/Mar/09
that's his character in Watchmen, not the man himself.
Halb
said on 8/Mar/09
Described as 6'2, 225lbs in Watchmen.
Ed(1)
said on 21/Oct/08
Hugh, there's more then a 2 inch difference between Dean Morgan and Padalecki!He looked easily 3 if not 4 inches shorter on the various episodes they shared together. Unless Padalecki is more like 6ft5, I can't see Morgan as tall as 6ft2!
Hugh
said on 20/Oct/08
6ft2 definately.
Ed(1)
said on 14/Oct/08
He looks marginally taller then Jensen Ackles(5ft11.5-6ft) on Supernatural,so I'd guess 6ft0.5-6ft1 tops. It's hard to tell exactly, since he wears big construction style boots on the show along with Ackles. He did look a good 3-4 inches shorter then Jared Padalecki(6ft4) as well!
Vampiric
said on 5/Sep/08
Jeffrey is very very tall. Around 6'2, if not a little over :)
BK_Daniel
said on 4/Sep/08
I guess since you have Gerard Butler at 186 cms, Jeffrey is 185 cms.
Liz
said on 14/Aug/08
At the premiere of "P.S. I Love You"...Gerard Butler is taller than Jeffrey, and therefore, Gerard Butler IS six-feet two..or Jeffrey is only six feet.
15and5'7''
said on 3/Dec/06
Glenn n Trish Goff looks the same height here to me.
Josh
said on 2/Dec/06
She does not look to be a full inch taller than Glen. Their both leaning a little, but I would say 5'8 1/2
Glenn
said on 29/Nov/06
I was looking at an advertisement with her on a train,and wondered what shes been up to,cause I havnt noticed her in magazines lately.when I come outdoors from the subway,I literally bump into her.only in NYC.