Susan Lucci's Height
5ft 1 (154.9 cm)
American actress best known for playing Erica Kane on soap opera All My Children. Her website states her height as 5ft 3 although that might be a little generous. In a May 1984 article she said
"[If I could change one thing about myself, I would]: Be taller. I'm only 5-foot-2"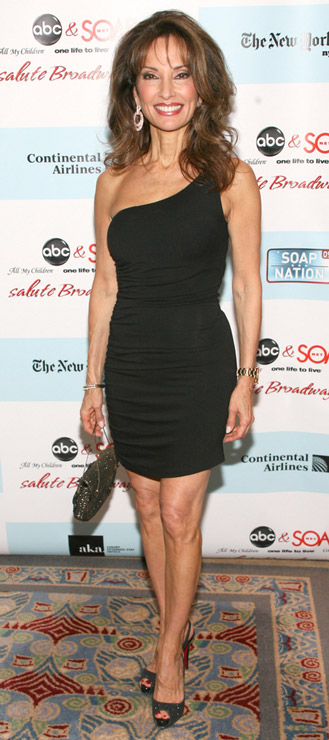 Photos by PR Photos
Her next fitness goal? "I want to be 5'8"," she laughs. "And I'm hoping I can get there through stretching - right now I'm five foot two on a good day."
WomensHealthMag
You May Be Interested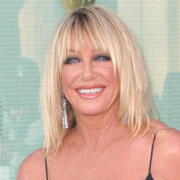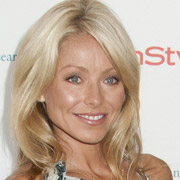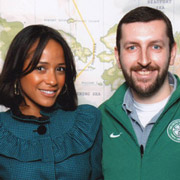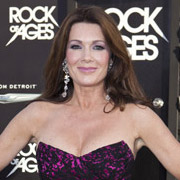 Add a Comment
23 comments
Average Guess (6 Votes)
5ft 1.17in (155.4cm)
greg lehmann
said on 22/Oct/18
Susan Lucci sure packs a lot of love on her petite Size 2 5'1",95 pound body! Even Susan can look nice wearing sheer pantyhose or knee high or ankle high stockings under her pants! Although I did not see her FINALLY winning her Daytime Emmy,I was happy she did! But PBA icon Marshall Holman may have "bribed" the judges to award Lucci that Emmy because of a comment he made a month before at a PBA tournament in Syracuse New York when he told CBS' Ian Eagle he felt Lucci had to win that Emmy because he resented other performers not winning big awards "Susan Luccis" and felt it disgrading! Just like when a lesser college football team starts being considered for a "premium" bowl game like #8 Central Florida is now. Especially "embezzle nincowpoop ultra maroon" Jim Rome screaming UCF does not belong in a "major" bowl game and starts calling them "Jan Attwoods" or "Susan Gallaghers" like they're petite models! Susan even showed tenacity performing "Annie Get Your Gun" on Broadway in 1999 DESPITE battling viral pneumonia! Susan also has pretty legs for a small woman and she once circa 1977 even made a No Nonsense "Easy To Be Me" pantytop pantyhose commercial wearing the sheer nude sandalfoot jet black pantyhose under her jeans! Susan,like other petite December sweeties like my 5' friend Annette,Patty Duke,Cathy Rigby,Barbara Mandrell,Marisa Tomei,my 5'2" friend Renee,Holly Marie Combs,and Alyssa Milano just how pretty petite December babies are!
Joe g
said on 11/Oct/17
She is definitely 5'1maybe a little over she is like 92lbs , she be fun to benchpress
Nev
said on 6/Jun/16
Perfectly proportioned in all the right places. Good things do come in small packages ;-)
Wishbone
said on 15/Jul/14
It wasn't easy for 5'2" Susan Lucci to do Annie Get Your Gun on Broadway,especially after catching a nasty coughing chest cold serving as Grand Marshal for the 1999 Macy's Thanksgiving Day Parade sitting on a float in a cold,damp drizzle. At first,like Susan gently discussed in her nice autobiography All My Years,which I found to be much softer,calmer,and gentler than I thought,Susan suffered violent coughing spasms during her singing lessons and she next thought she had caught the flu or acute viral bronchitis,but when Susan was told,"Susan,you have viral pneumonia," I bet it broke her heart she had to delay her dream to go on Broadway! But happily,Susan doubtless took some cough syrup to calm her nasty bronchial chest cough from her viral pneumonia and though still battling laryngitis when she went to Broadway (and a hacking cough),she sweetly put her petite 5'2" heart into the Annie Get Your Gun performance,she warmed up the audience who saw her wonderful performance! And on the back cover of All My Life,Susan even wears jeans! She may be small (5'2",Size 2 Petite),but Susan Lucci is sweet from her tiny face to her sweet toes!
Greg Lehmann
said on 19/Jun/14
Susan Lucci is one of the nicest performers around! True,she might not be a Cathy Rigby "goody two shoes",but 5'2" Susan is very sweet and pretty! She's small,but she also proved she can sing and dance,as she showed when 7 months after winning her Daytime Emmy,she went to Broadway. But she first caught a nasty chest cold serving a grand marshal for the 1999 Macy's Thanksgiving Day Parade,because it was a cold snowy day and she rode on a float.Then during Susan's singing lessons for Annie Get Your Gun,she pointed out she had severe coughing spasms her singing worsened.Then Susan caught viral pneumonia,but she tenderly overcame it,though she struggled with a deep bronchial cough during the play,but she tenderly put her sweet heart into this performance and did great! She's pretty in gowns or jeans and she cried her heart out when she won that Daytime Emmy! Love you,Susan!
Kathy
said on 5/Oct/13
I worked with Susan. I'm 5'2" and I was significantly taller than her. I would estimate her height at between 4'11" and 5'0". She certainly is not taller than that!
Heightgirl
said on 7/Sep/11
She stated on an extra September 2011 interview that she is "5f2 on a good day"
Click Here
go to the 2:23 mark. I think that she's most likely 5f1 on a good day lol
gregory lehmann
said on 15/May/11
Even a game show fan like me loves Susan Lucci,even if she's a little too small for her 5'1" frame,but she loves herself just as she is.
gregory lehmann
said on 14/May/11
Sweet! You might think game show lovers like me hate soap operas,but I love 5'1" Susan Lucci! Her 1999 Daytime Emmy is her finest award,and when she won,you couldn't imagine how the tears flowed gently down Lucci's cheeks! Though Marshall Holman drew some static over saying it was "all or nothing" that Sue had to win the Emmy,when she won,even Holman felt she deserved it,even if it looked like he said,"I told you so." I'm proud,too,of Sue's Emmy.
gregory lehmann
said on 11/May/11
I always knew Susan Lucci is petite,but one thing you can give Susan credit for,she's kept her weight smooth and comfortable for small women,but she's shy,but like 5'Cathy Rigby,Susan doesn't let being shy play her. She can wear anything/jeans,shorts,dresses,slacks/and they calmly hug Susan,a smooth Size 4 Petite.And she loves playing tricks on you/she's rough textured on "All My Children,"but soft hearted off the set!She's much nicer than you think!
gregory lehmann
said on 9/May/11
Even if Tom Poston looked lackadaisical when he announced that Susan Lucci finally won the 1999 Daytime Emmy,Susan just couldn't stop crying! In fact,after 5'1" Lucci won her Daytime Emmy,she even called me up to tell me she won,and I cried,too!
gregory lehmann
said on 7/May/11
This 5'1" dynamo is a beautiful woman! Susan gently tipped me in a picture she sent just before her Daytime Emmy win she would win the Daytime Emmy,and did just that! (She wore jeans in the picture.)
gregory lehmann
said on 7/May/11
5'1",sweet,and pretty!
Josh
said on 19/Nov/10
She looks about 4'11.5 in that pic if the other woman is 5'1.
Ann
said on 28/Jan/09
She was on the Rachael Ray show and both were the same height! Shoes were the same too. I think she's 5f at the very least.
Al
said on 9/Jan/09
Her costar, Walt Willey, jokingly said on the radio "she's 4'12", I won't give her 5".
why not
said on 1/Nov/08
Everything written and spoken about her, even with the soaps which is her main claim to fame has always listed her at 5 ft. 3. Why lie about it? What would be the benefit of being 5 ft. 3 as opposed to 5 ft. 1? Either way, she is short, small, and looks the same.
Build & weight can vary regardless of height.
I've been watching her on DWTS and it is hard to tell because the shoes can vary and even Brooke Burke looked short and small in flats next to those wearing heels.
The jury is still out on this one.
Anonymous
said on 23/Sep/08
She's on an informercial selling workout equipment. She was barefoot and looked so tiny even with the big hair. 5'1" is being generous.
anon
said on 7/Jun/08
I met Susan Lucci once. I'm 5 2 at a stretch and I felt I was towering over her wearing flats while she was wearing high heels. I'd say she's gotta be 4 11 or shorter. 4 11 is being generous.
Editor Rob
said on 10/Jun/07
"I am 5-foot-2 on a good day" in 2001. So kind of admitting 5ft 1ish back then...
Brad
said on 24/Nov/06
5' 1" is about it. Hall is taller than 5' 7".
Mr. R
said on 27/Jun/05
Rob, I feel like champagne - you haven't changed a listing based on my contribution in awhile. Now if I could only get Mark Ruffalo, Ben Kingsley.....
Mr. R
said on 26/Jun/05
NO POSSIBLE WAY! For years, Lucci was listed at 5-1, and I think that she is barely that. I visited the set of All My Children a while ago, and I watched her rehearse a scene with Wlat Willey, who plays Jackson Montgomery. He is pretty close to the 6-3 he is listed at. Lucci, was more than a foot shorter than him. I would say a half inch below 5-1.