Kelly Ripa's Height
5ft 2 ½ (158.8 cm)
American Actress and TV host. She has been quoted as saying 'I'm 5ft 2.5'.

Photo by PR Photos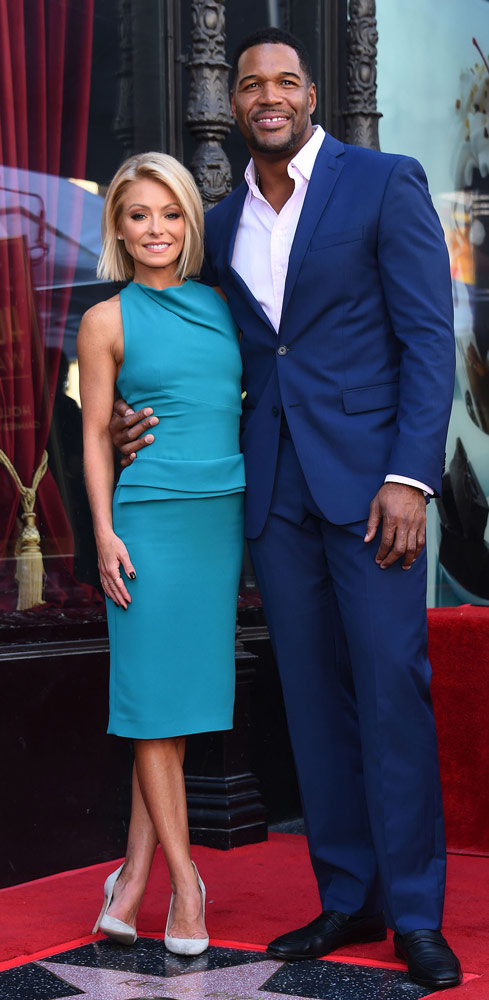 You May Be Interested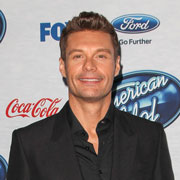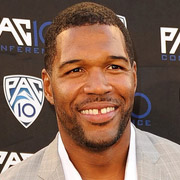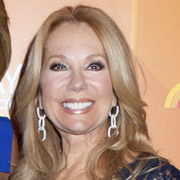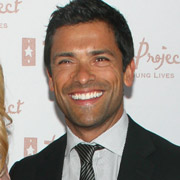 Add a Comment
95 comments
Average Guess (11 Votes)
5ft 2.18in (157.9cm)
Viv
said on 21/Nov/20
Kelly Ripa once said she grew 4 inches after graduating high school, is that even possible?
Mimi
said on 2/Oct/20
I'd like to greet Kelly on her 50th birthday. 🎂🎊 I can't wrap my head around that those born in 1970 is turning 50 this year.
Nik
said on 22/Feb/20
Kelly Ripa is only slightly below average!
I am chuffed to give her her 94th comment!
Kaypee
said on 20/Feb/20
I agree with Gena. 5'2" is not "super tiny". It's barely below average. Women wear such high shoes these days no one knows what normal height is anymore. Constant comments from Kelky about how short she is don't help.
Nik
said on 24/Mar/19
I like her name! I also like it that she is honest!
Mimi
said on 8/Jan/19
Rob how tall does Catriona Gray look against Kelly in this clip?
Click Here

Editor Rob
Seemed maybe 7-7.5 inches taller at least, but they were both kind of moving at the moment of hugging.
Pam Manfra
said on 15/Nov/18
I'm 5'1", and have been filmed. Having been a petite model when i was younger, and 92 lbs., I'm fairly certain that Kelly is my size, which is perfectly perfect, as are all women.
Spark
said on 2/Oct/18
Idk 5'1 seems to short looks 5'2 minimum
Nik
said on 25/Aug/17
She could be 5'2.5" but if not she is probably a little bit smaller!
Tallish89
said on 24/Aug/17
She is taller than Anna so strong 5'2 or 5'3
Xo
said on 26/Apr/17
She looked tiny when i watched the show, and being 5'3 I think I look more average, but maybe it's more how she's built.
Dddiego
said on 18/Sep/15
I don't think so because I seen her an Russell Westbrook next to each other and she was at his shoulders and he's 6'3
Sonia
said on 23/Apr/15
Barefoot with Shaq is an amazing shot. Downgrade needed.
mj murphy
said on 9/Dec/14
So we are to believe that Anna Kendrick is bigger than Kelly Ripa? -Not. Look at them together Kelly noticably bigger.
Brad
said on 27/Aug/14
Never seen 5' 2" in her life.
Sarah
said on 25/Aug/14
Good listing. She's a strong 5'2", maybe 5'2.5" in the morning.
GenaGena
said on 22/Apr/14
5'2.5'' is *not* "super tiny" ... it's only 1 standard deviation from the norm, at least in the US and most of Europe. Constitutional short stature does not even begin to be labeled until one is 5'0'' or under. She is NORMAL, just a little below average.
JeanE
said on 19/Apr/14
Re: Bob saying Black female celebs are not tiny like Kelly. I think he missed one off the most famous & rich black female celebs: Jada Pinket Smith. Kelly & Jada could be twins with their weight & height.
sk
said on 16/Jan/14
when jessica simpson was on, she seemed like she was a little bit shorter and jessica simpson is listed as 5'2.5. Why do petite celebs always lie, we find out eventually.
Bob
said on 16/Nov/13
Super tiny! It may be true that female white celebs run noticeably much smaller
than black female celebs, but I can't think of any white female celebs as tiny
as Kelly Ripa. 5'1 might be close. Peter Pan build, as she suggests, might be
accurate. Only past gymnast Olga Korbut at 84 lb might be smaller. Cute though!
My black 10 yearold neighbor, Carlita has more booty.
Brad
said on 17/Oct/13
More like 5 feet 1.
ChUcKLeS
said on 23/Apr/13
I have been within a yard of Miss Ripa on a number of occasions, 5"1 at best. She is super cool.
Jessica
said on 6/Feb/13
Lovely, Isn't Kristin Kreuk 5f3? I think Kelly is around 5f1 to be honest. Kim Kardashian seems closer to 5f1.5 or 5f2 but Kourtney does look around 4f11 or less.
K
said on 15/Jan/13
I just watched the interview with Kristen Kreuk with Kelly Ripa. Kristen Kreuk is listed on the site as 5'3". Kelly and Kristen were wearing similiar footwear. There was more than a half inch difference between those two. More like 2 inches. I think Kelly is 5'1". I think Kim Kardashian is 5'1" also and is the same height as Kelly. Kourtney Kardashians looks more 4'11" too and has even said herself that she is 4'11". Khloe Kardashian also has said Kim is 5'1" and Kourtney is 4'11". Kourtney is also the same hight as her friend that is listed on this site as 4'11", Adrienne Bailon.
lovely
said on 23/Dec/12
recently interview with KRISTIN KREUK who is 5'1 barefoot is taller than kelly. go see for yourself. kelly may be like 5 feet flat!!
CarlosHoopla
said on 4/Sep/12
I think she may be shorter. Just watching the Live show with Aly Raisman and Jordyn Wieber as guest and they were eye to eye standing next to her, and she had heels on. Those girls are 5'2 each.
Heightgirl
said on 12/Jun/12
Dom Kim Kardashian stated that she's 5f2 on her Twitter and Khloe stated that she was on a youtube video where Kim was proving that she is a size 27 with JBrand Jeans. I think they are around 5f1.
Phil
said on 12/Oct/11
Rob, if she claimed 5 foot 3, would you believe her?

Editor Rob
5ft 2.5-3, it's possible either.
Dom
said on 10/Oct/11
She never really looks under 5'3" when you compare her to other celebs.
tall
said on 2/Jun/11
i think shes shorter than michael now because in this photo they are eye to eye and shes wearimg heels
Click Here
gregorry lehmann
said on 9/May/11
A cute 5'2",but nicely proportioned. Oddly enough,she shares her October 2 birthday with PBA legend Walter Ray Williams and another PBA great,7 time winner Roy Buckley.
Brad
said on 20/Mar/11
5' 1.5", she's 1/2" less than Kim. Wears big heels 24/7 365.
Heightgirl
said on 9/Mar/11
5f2 Amanda Seyfrield was on Regis and Kelly today wearing non platform heels and Kelly was wearing platforms but not much taller. I think she's around 5f1 or 5f2 max. I doubt she is as small as 4f11 or 5f
tall
said on 21/Feb/11
i really overestimated her height her heels make her a lot talle rlook at her at 110 next to bieber before she puts shoes on
Click Here
id say maybe 5'0 or 4'11
Dom
said on 30/Jan/11
KIm Kardashian is 5'3" and they look the same height.
Heightgirl
said on 23/Jun/09
Kara Dioguardi is actually 5f4 and was more than 2" taller than Kelly on the R&K show. Go to the 28 second mark
Click Here
I still think Kelly is 5f2 or a bit under
Heightgirl
said on 11/Jun/09
Kelly Ripa is the same height as 5f1 Nicole Richie. Both have big heels on too, but Kelly's may have been higher. There is no way that Kelly is 5f4, she doesn't even look 5f2! 5f1 is the most I see for her now.
Click Here
Click Here
Click Here
Anonymous
said on 18/May/09
Next to victoria beckham she was about an inch shorter so 5'2.5- 5'3" seems right
Deb
said on 23/Apr/09
Kelly is 5f2 and not even close to 5f4 unless she is in 3" heels. Here she is in a clip with Sarah Michelle Gellar, who was officially quoted as being 5f2, but she may be a bit under. Kelly's heels look a bit higher, but she's still practically the same height...
Click Here
Mr. R
said on 26/Mar/09
People Mag has her at 5-4.
lfields
said on 2/Feb/09
I think that she is 5 feet (5.1 max). I'm the same height and I wear the same type of shoes and I can just tell that she is very short. She looks like she weights about 100 pounds. I weight 115, so I'm feeling like she may be about 15 to 20 pounds smaller then me. I think she looks just fine for her height and bone structure.
ozzfest
said on 30/Jan/09
Kelly said again today on Regis&Kelly that she's 5'4" and wears a 7-7 1/2 shoe. She's obviously not 5'4". If she was, she'd be about 3" taller than Regis with her heels and she's about the same height as him.
5 ft 3.2
said on 19/Jan/09
I read a magazine where she was called 5'3" so maybe that's the right height.
5 ft 3.2
said on 11/Jan/09
I'd say, "WOW, she's TINY!" but I'm barely taller than her. I grew half a centimeter. Yay!
Heightgal
said on 8/Jan/09
Kelly seems to be no more than 5f2 barefoot. She always wears a lot of really high heels and big platforms too. I doubt that Regis is even 5f5 now, as he looks to have shrunk with age.
Chris
said on 17/Dec/08
One of the reasons Kelly Ripa was hired to cohost with Regis, is because she is shorter than him, but about the same height with heels. They could not have somebody towering over him. I bet Regis is 5'6".
runt
said on 3/Sep/08
Celebs lie about their height because in their minds they SHOULDN'T be average, below average, or very below average in ANY aspect of their lives. Being as above average as is believable is their birthright. Ask them their I.Q. and they'll add 20 points.
Alex
said on 28/Jun/08
You can see her shoes on the regis and kelly site
they're usually around 4 inches + a 1/2 inch platform and regis is about 5'7 so 5'2.5 is probably right.
LugNut
said on 4/Jun/08
I seen her two times, a few days ago walking in central park and about a month ago walking on Broadway she does look just about 5'2.5 and wow she was hot hot hot with an all black outfit and sunglasses
Alex
said on 21/May/08
I wouldn't go below 5'2 for her. Likely is 5'2.5. I am almost sure she isn't 5'3 and saying 5'2.5. Thats not done in hollywood. Not going to round down a bit.
tallgirl1313
said on 14/Mar/08
Kelly is gorgeous and looks 25.. I don't get why celebs lie and have such a complex about stupid stuff.. If she thinks she needs to be thinner she needs mental help because if anything she is too skinny! Hollywood is so obsessed..
phillyflash
said on 13/Mar/08
I was surprised Kelly said 5'4 too, she's listed everywhere at 5'2. She's been working out recently, growing her biceps--they say muscle weighs more than fat, maybe she's trying to make herself feel better if she's weighing more lately, by saying she's taller she won't feel so bad about not weighing 100 lbs or less, lol.
Megan
said on 13/Mar/08
Yeah RegisFan I saw that too and I figured she was lying about her height. I wonder why she would go from saying 5'2.5" (which I think is right) to 5'4".
tallgirl1313
said on 13/Mar/08
There is more to today's Regis and Kelly than just Kelly claiming to be 5'4" (which isn't true).. The woman did let out a loud and sarcastic laugh when Kelly claimed this height.. And Kelly even commented to the woman something along the lines of "EXCUSE ME"... But Kelly then said that she believes that her (supposed) height of 5'4" to be short and that 5'7" is the average height for a woman today, but that she is 5'8" with heels on. All of this is untrue -- Kelly is no way 5'4", the avg. height in U.S. is more like 5'4 to 5'5 at the most and Kelly isn't more than 5'6" in her very talles heels.. Usually I think she is about 5'4 with her avg heels.. I watch her every day on that show.. Also the whole basis for this height talk was that a study came out that shorter people are more jealous than avg or tall people... Considering how much people tend to add inches to their height even when its obvious they are lying -- I would say that study is true..
RegisFan
said on 13/Mar/08
I was watching Live With Regis and Kelly today and Anderson Cooper was guest hosting. He asked Kelly how tall she was and she said 5'4" and a lady in the audience laughed out loud! If she has said 5'2.5" before, she's either grown or is fudging!
Howie348
said on 19/Oct/07
Mark was on the show today. Granted, Kelly was wearing heels, but they appeared to be the same height. So he can't be more than 5'5" or so. Never saw him before, and I was shocked at how short he is.
Miss K
said on 12/Jul/07
I think Regis might have shrinked in the past couple of years, and Kelly looks 5'2'' max. so if she WITH heels grows one or two inches and Regis has shrinked two inches, they're height are the same.
Babe
said on 6/Jul/07
And no way is Mark Consuelos 5'8". He is as tall as Kelly or perhaps and inch taller. She is always poking fun at how short he is so if he were 5'8 that would be a normal height for a man.
Babe
said on 6/Jul/07
No way is Regis 5 ft 7. He is as tall as Kelly with her heels on.He is about 5 ft 5.
lrua
said on 5/Jun/07
She looks very short, very skinny too, always has on huge heels to look same height as Regis, I think she's 5'1" at most.
Alex
said on 1/Jun/07
If she says 5'2.5 then she's likely not over that. She doens't look over 5'3 anyway.
robotix
said on 29/May/07
Kelly Ripa looks short precisely because of the proportion of her head. Her head is too big for her body which creates the 'dwarf' effect. She's proportioned like a very below average girl so it wouldn't matter if she was 5 ft 8, there would still be short rumors.
Ellie
said on 20/Feb/07
Thanks shortie chic. Yeah, I think my upper body is longer and I have gangly arms, but my legs are not very long. And I agree, I think some people just say those sort of things because they know it annoys me. I know a lot of people shorter than me and that look short, and no one says anything to them, probably because they know height doesn't matter to them....
shortie chic
said on 19/Feb/07
Ellie, I think I number of things make a person appear taller/shorter than they actually are. For instance, I am measured at 5'3 barefoot. But lots of (catty) girls will say I look under 5 feet tall, which is mean and embarrassing - until they actually stand next to me, and then I don't appear so short anymore. I am skinny and wear size zeros - but I have a longer upper body, which probably doesn't make me look taller. There are short people out there that look taller b/c they have longer limbs. This is my take.
Ellie
said on 23/Jan/07
anonymous, i think you mean if your really tiny and skinny you appear SHORTER. for example, i'm 5'2" and 90 lbs, and everyone thinks of me being shorter, probably because i'm just a tiny person, but like when the stand next to me, they're like "i never realized you were that tall! i always thought you were only 5 ft!" but i'm 5'2"!!!
anonymous
said on 19/Jan/07
I worked on Hope and faith. Stood next to her during a food scene. I am 5'4 she had a heel on and so did I. I was a little taller than her. I would say she is 5'3. Remember she is really tiny and skinny which makes her appear taller.
roxanne
said on 7/Nov/06
how tall is kellie pickler she was shorter than kelly ripa on d show and both were wearin heels i think 5'2"
Ellie
said on 20/Oct/06
yes, she's as tall as megan fox but you can't see her feet and kelly is probably wearing heels
Anomymous
said on 9/Oct/06
In this pic, she's about as tall as the 5-6 Megan Fox (leftest)
Click Here
Trish Stratus Fan
said on 14/Aug/06
I thought everyone was crazy when they said Ripa and Lopez were the same height. But if you look at the picture they took, Lopez is only taller because her heels were higher. Make them stand barefoot back to back and they would be the same height.
Anonymous
said on 9/Aug/06
There is a picture on the Regis and Kelly website, I think with heels on she taller than Regis. So how tall is Regis then.
Anonymous
said on 28/Jun/06
Yeah, good work on Kelly. I'm going with 5'2.5". Now, J Lo needs to be changed STAT!! She is at a 5'4" MAX in the real world.
Anonymous
said on 6/Jun/06
did anyone notice how tall jamie lynn spears was she towers over kelly ripa so r we sure kelly is 5'3 or is jamie lynn just tall
Editor Rob
said on 16/May/06

"I don't have a job frustration. I wish I was taller"
petit pois
said on 26/Apr/06
Cassidy-Thanks for that you've cleared up my confusion. As for Kelly, did anyone see the episode Hope and Faith when she was trying to impress her folks, Hope was in flats and Kelly was nearly as tall I'd say her heels must have been 4 inches with wedges, however her great comic acting means shes like a little spring, shes always at least one inch off the floor! Fab!
Kats
said on 15/Apr/06
5'3 might be rounding up a tad, but let's face it... most of the celebrities on here will not be pegged perfectly. The fact that most do not have 1/2 listings proves that. However since she did say 5'2.5 once, it might be worth the downgrade. 5'3 certainly seems close though. Jennifer Lopez is barely taller than her.
anne
said on 18/Mar/06
She might lie about being taller because the gossip rags are true, she's severly underweight. My sister saw her a few weeks ago and said she looks like she needs an iv. Just emaciated. My 5-year-old niece's butt was bigger than Kelly's.
Cassidy
said on 15/Mar/06
petit pois- It's probably because everyone is on average half an inch taller in the morning than they are at night because of the spinal discs filling back up with fluid while you sleep. So Kelly may be 5 ft. 2.75
Anonymous
said on 21/Feb/06
Regarding the link that Anonymous posted, I think that Jennifer Lopez IS taller than Kelly Ripa in that pic. However, I think that pic DOES prove that Jennifer Lopez isn't 5'6, but more like 5'4.
petit pois
said on 19/Feb/06
As a fellow 5ft 3 girl, i can accept she probably doesn't know her exact real height. I've been measured between 2 1/2 to 3 on different occasions so who knows. Someone should invent a decent height measuring machine to settle everyones confusion. Also i really think you can be slumping one day and have great posture the next so you can vary between an inch?!
heightfan
said on 19/Jan/06
One of the only celebs who are below average height that continuously downgrades her height. IMO you are right on with 5'3"
Anonymous
said on 15/Jan/06
look here: http://www.taod.com/modules.php?name=gal&album=talk-lopez-regisandkelly-101404&page=1
heightfan
said on 14/Jan/06
I find it very hard to believe she is taller than JLO. Where was this?
that's it
said on 13/Jan/06
she was the same height as jennifer lopez or even an inch taller. either j.lo's or ripa's height should be changed here.
jonny5
said on 8/Jan/06
Finola Hughes looks about 2 or 3 inch taller than her and shes 5ft5
Mr. Average Height
said on 14/Nov/05
Mark was a guest host last week when Regis was out sick. He looked very tiny. He made a comment, referring to himself as 5 foot 2. He is NOT 5' 10"
Anonymous
said on 8/Nov/05
She was on the David Letterman show some time back and Letterman had a scale and was weighing himself, Paul Schaffer, and some other people randomly. Anyway, he put Kelly Ripa on it and she weighed a good 5-7 lbs less than she claimed beforehand. I can't recall exactly but she also said she was 5'2" (may have added the half).
Mr. Awesome
said on 27/Jul/05
Anonymous is absolutely correct. Why would she downgrade herself, Rob...I could understand if she was some freakishly tall woman like over 6 foot and was downgrading, but at her height, which is just about perfectly average, she has no comprehensible reason to and absolutely nothing to gain by saying she's 1.5 inches (a very random figure, indeed, to simply pulling out of the blue), shorter than she really is! Rob, she may very well appear 5'3'' in pictures, but come on let's be honest here; don't you think that it's easy to mistake a half an inch just by looking at a picture?
Kats
said on 8/Jul/05
She just seems shorter than 5'4. People who are 5'2 or 5'3 often go to 5'4, since it's average. When Carmen Electra was on Hope and Faith (Carmen has admitted to being 5'2 1/2), she did not look taller than her. If she was it was by half an inch at best. Their heels looked the same.
jessica C
said on 14/May/05
I met her im 5'4" I would guess that she was 5'3"
Smoke
said on 9/Apr/05
It's interesting, because she always walks on stage in heals, and then frequently takes them off while she's sitting down. Then puts them back on again when they stand up to greet a guest. I have a sneaking suspicion that Regis is under 5'7", possibly 5'6" or even 5'5", and if Ripa really is 5'2"-5'3" that would definately make Regis under 5'7". I wonder how tall Consuelos is though, I really think he's around 5'8", though he doesn't even look 6 inches taller than Ripa.
J.
said on 8/Apr/05
Now, she's confusing me. It does make sense for her to be under 5'3" and that may be why she talks about how short she is. And just for prespective, on many episodes of Regis & Kelly, Ripa is visibly barefoot.
Smoke
said on 8/Apr/05
Okay so we agree that Kelly Ripa isn't really quite the dwarf she makes herself out to be, but truely how tall is Regis? Is he really the 5'7" or 5'8" he gets listed as? I'm also really curious as to Consuelos real height, just how tall could he be without the lifts?
J.
said on 8/Apr/05
I'm really bored here at my desk, so I'm gonna keep commenting away. I also noticed that Kelly shortchanges herself. She always comments on her supposed lack of height yet in reality, she's average. With 4" heels, she could be the 5'8" that she always wanted to be! :-) And that husband of her is defintely not 5'10".
Smoke
said on 8/Apr/05
She always refers to herself as short and commonly tells models and tall actresses how she wishes she was their height. But in reality, Ripa is average height for a woman, and she has towered over several celebs on their show (Bette Midler, Jada Pinkett). Now we know Ripa is pretty close to 5'4", but on to the tougher stuff, exactly how tall is Regis? And Ripa's husband Mark Consuelos? Regis is supposedly 5'7", downgraded from 5'8" and Consuelos is supposedly a majestic 5'10". Just check out Consuelos' shoes in this shot.
http://editorial.gettyimages.com/source/search/details_pop.aspx?iid=51738805&cdi=0