Mark Consuelos Height
5ft 7 ½ (171.5 cm)
Spanish-born American actor, best known for playing Mateo Santos Sr. in All My Children, Antonio Cortez in Missing and Teo Aljarafe in Queen of the South.
I think I'm always joking about my height. I used to be 5'9". I think I'm shrinking. I mean if you see me on the show, the guy is 6'5". So I think I'm actually -- each episode, it's -- they see that I'm actually shrinking, 5'8"- 5'9"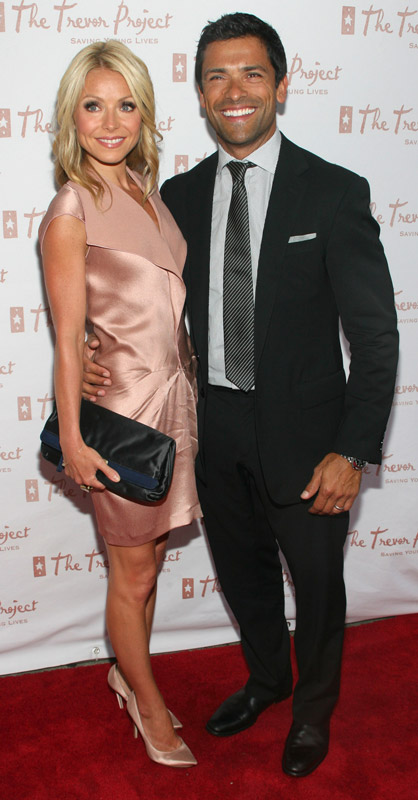 Mark with
Kelly Ripa
Photos by PR Photos
You May Be Interested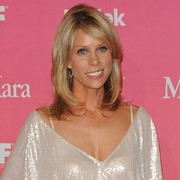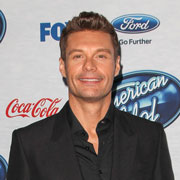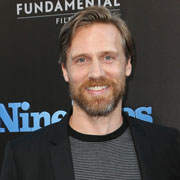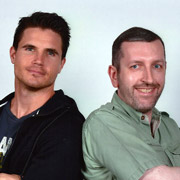 Add a Comment
43 comments
Average Guess (13 Votes)
5ft 6.98in (170.1cm)
TheBat
said on 15/Nov/18
Mark gets a 5'7.5" from me as well.
@QB
I think you're correct about Michael's height. He looked around 5'8" to 5'9" in that Riverdale episode.
QB
said on 13/Nov/18
How tall would u guess his son is? He looked a little taller than his dad in the last riverdale episode. Maybe 5"8 or 5"9?
Spark
said on 2/Oct/18
Google has images of him looking taller than kelly wearing heels which puts her at 5'6/5'7
I doubt he is just 5'7 my guess around 173cm
MD
said on 22/Jul/17
@Rob,
Particularly in light of you having taken .25" inches off of Jason Statham, can you look at this pic, again?
Click Here
I think I incorrectly linked it the last time.
Editor Rob: he was in that Nine Lives with Robbie Amell, and could look a good 3, maybe 3.5 shorter in a scene together so it's arguable he should be no more than 7.5.
MD
said on 2/Mar/17
@Rob,
I think you'll want to check back on this one and correct it. This isn't the body of a guy who is almost 5'8"
Click Here
With 5'9" Jason Statham:
Click Here
Let's be honest, Rob. Not only is this guy not almost 5'8"; he's not even a full 5'7" barefoot.
Angus
said on 28/Feb/17
You can tell that a man is extra short, when his head-to-body ratio begins to scream "dwarfism". Mark has the puppet-like, oversized head that is typical in full dwarfs. He escaped dwarfism, but he is 5' 5.75" and possibly shorter. 5' 7.25" is a stretch for Mark, even in his heeled shoes.
MD
said on 7/Oct/15
With 5'8.5" Jonathan Tucker:
Click Here
Rey
said on 16/Aug/15
Consuelos is 5'6" 3/4 in flat feet.
Mike
said on 4/Aug/13
Also saw him on super ex-girlfriend, and I would say he's somewhere between 5'6 1/2 and 5'7 1/2. 5'9 seems to be a gross embellishment. Anna Faris is 5'4, wearing what appears to be 3 inch heels; he's at the very most an inch to an inch and a half taller than her in their scenes. So, the math. Anna Faris = 5'4 + 3 inch hells = 5'7. He has about an inch to an inch and a half on her. Bout 5'8 1/2; Keeping in mind that he too is wearing shoes, he's probably 5'7 bare footed.
Linke
said on 22/Jul/13
He was on Guys with Kids and actually looked an inch shorter than jesse bradford.
Ian McGrinty
said on 24/Feb/13
Watch him in My Super Ex-Girlfriend, probably about 5 ft 6 in.
luismendoza
said on 16/Dec/11
How could u not knw if ur spanish or mexican wow how frickin stupid:) I'm very proud of my heritage 100% mexican I'm 6.2. But also I'm frm chihuhaua northern state of mexico further north of mexico the taller people are the further south of mexico the shorter an more indian lookin mexicans :) thx uu
leonari
said on 19/Oct/11
Not quite 5'8.
Rich
said on 5/Oct/11
Did nobody catch the comments by Kelly? 1) "I know how tall you are, but are we talking how tall you tell people you are"... hint number one. 2) As soon as he said i'm average 5'9 Kelly said "ya ok then i'm average", which she had no clue what average was, meaning he was full of it. Then she basically said: you are not 5'9. Then he called out the guy to measure him -which was totally planned and staged, even though he tried to act like it wasn't- and big hint number 3) Kelly says "take off your Kiss shoes".... ahem, so not only was he wearing shoes, but apparently there is a good chance they gave a little extra (prob a couple inches...) He measured in at 5'9.25 which if you take off at least an inch (normal shoes) that is 5'8.25 barefoot. Then, for the icing on the cake, Kelly says at the end: "how did you manage to pull out those incheS out of your ____" (couldn't understand last word) which leaves me to believe.... he wears some kind of elevator shoes. Which it was obvious that he staged the whole thing, so there is a good chance he was. I bet the guy is 5'7, def no taller than 5'8.
[Editor Rob: if this clip pops up on youtube someone be sure to link as it would be good for others to see it.]
rachel
said on 3/Oct/11
uhhh- he was wearing SHOES when he was measured. When questioed about that, he said he wears shoes all day anyway. I guess that makes Kelly about 5'7", since she wears 5" heels all day What a poser he is!
I'M right
said on 30/Sep/11
5'9 1/2" when meausured this week on Live with his wife. That seems about right.
Karl
said on 30/Sep/11
Just saw Mark Consuelos get measured LIVE by a production assistant on the show. His height is 5 feet 9 and 1/4 inches with regular shoes.
MD
said on 13/May/11
Katie,
It's really not that difficult. He was born in Spain, but to a Mexican father and Italian mother, and grew up primarily in Italy and then the United States. It's actually not that complicated.
Katie
said on 11/May/11
There is a difference between Spanish and Mexican. And honestly - I am begining to think he doesn't really know what he is? I've read, Spanish, Mexican, and I even read Puerto Rican a couple of times.
MD
said on 29/May/09
So, then, what does that mean? ;)
[Editor Rob: he could be under, I'd need to look again at him.]
MD
said on 28/May/09
BTW, Rob, how much shorter do you think he is than Brandon Routh in that picture I posted? They are both in soccer/football shoes, obviously, and Routh is leaning. How many inches difference do you see, there?
[Editor Rob: grass - if on it - could swing things, but considering slight lean I think he'd be a cm under the tip of his nose. So less than I looked.]
MD
said on 28/May/09
What ever is he babbling about? He sounds like a crazy-man in that quote.
Editor Rob
said on 28/May/09
He said this on talk show LarryK:
"I think I'm always joking about my height. I used to be 5'9". I think I'm shrinking. I mean if you see me on the show, the guy is 6'5". So I think I'm actually -- each episode, it's -- they see that I'm actually shrinking, 5'8"- 5'9"
Spaniard
said on 12/May/09
He was born in Spain so technically, he was born a Spaniard with two heritages: Mexican and Italian. He is still a Spanish.
Anonymous
said on 7/Feb/09
i saw mr consuelos with his wife kelly ripa at the candy kitchen in bridgehampton this past summer, the first thing i noticed was how beautiful i thought she was, no makeup a tee shirt and bathing suit. i dont think this woman is more than 4'11" tops, i'm almost 5'7" and he was shorter than me, i would say5'5". no matter how tall either of them are, one thing i could tell was they were exceptional parents and a very happy couple that make time for their children with their very busy careers.it was a pleasure seeing them, they were not pretentious like most celebrities i've seen out east.
Brent
said on 1/Jan/09
this guy is a solid 5'8 maybe 5'8.5 in the morning
judith Newberry
said on 19/Oct/08
Take notice, both Seinfeld and Routh are leaning. I stood right next to him... so did my husband and he's 5ft 6 and he thought Mark was either shorter or the same size? Ahhh... whatever... everybody wants to be or think that they are taller... being in the lime light makes it worse!!!
MD
said on 10/Oct/08
With 6'-2.5" Brandon Routh:
Click Here
With Seinfeld, given 5'11", here, and he's leaning.
Click Here
judith Newberry
said on 9/Oct/08
I saw him in person and stood right next to him, he was NOT much taller than I - 5ft 3. I'd guess his height to be around 5ft 5 and no more.
shweta26
said on 21/Sep/08
its cant be she was standing next 2 kelly ripa there hight look the same
rebenga
said on 25/Jun/08
seriously where do you get the 5 ft 8 from rob? he is max. a weak 5 ft 6 (167 Cm) look at kelly in heels. how much do the biggest heels give?
supes78
said on 20/Mar/08
I just saw him in a movie with Mario Lopez and Erik Estrada, both of whom are listed on this site as 5'9" tall. Consuelos was easily 2 inches shorter, and the 3 shared several scenes together. I'd put Consuelos at 5'7" max.
Dude
said on 14/Mar/08
No way this guy is 5'4", has to be at least 5'6.5" to 5'8', probably 5'9" but with heels.
Industry Pro
said on 17/Feb/08
5'8"? ha-5'5"
JackieTreehorn
said on 15/Jan/08
The Howard Stern crew was just joking about how he is very short so he must be under 5-8
Gisele
said on 27/Nov/07
This Mexican/Italian actor is no taller than 5'6". His wife is only 5'2.5" and he is only slightly taller than she. No way is he 5'8".
Gisele
said on 27/Nov/07
His wife is only a tiny bit shorter than he is, and she's only 5 ft. 2.5 in., according to you. He is Mexican/Italian, BTW, not Spanish, and he's no taller than 5'6".
ms crababel
said on 28/Aug/07
if he ever where 5 ft 8 he would have looked taller and with good shoes 5 ft 9 he looks more 5 ft 6
Boo
said on 16/Nov/06
I worked with him on a film. I work in production. I have him pegged at 5'4. WE WERE ALL SHOCKED AS TO HOW SHORT HE WAS. No was taller than that, folks.
anonymous
said on 5/Aug/06
Here's a recent pic Mark and Kelly. Kelly is obviously not wearing her customary heels:
Click Here
5 ' 7
said on 25/Sep/05
he looks an inch taller than his wife in heels(5 foot 3). rob how can this guy be 5 9
[Editor Rob: I hadn't downgraded this guy yet...I did regrade ripa, but forget this bloke...he's not an inch taller though ;) link.]
Smoke
said on 21/Apr/05
I think he's more in the neighbourhood of 5'8" at best, he's one guy where when I saw his listing, you think "there is no way this guy is anywhere near 5'10". It also looks like he wears lifts from one of the pics that I'm posting, and the height difference between him and his wife (who is possibly nothing more than 5'2") just doesn't look that big. Again, he may look 5'9" next to Vivica Fox, but Vivica is at best, 5'7", not quite the 5'8" some of us may believe her to be. In an old episode of Fresh Prince (when Vivica was still not well known) she looked marginally shorter than Alfonso Ribeiro.
http://editorial.gettyimages.com/source/search/details_pop.aspx?iid=51738805&cdi=0
http://www.imdb.com/gallery/granitz/1410/Events/1410/KellyRipaM_Vespa_415295_400.jpg?path=pgallery&path_key=Ripa,%20Kelly
[Editor Rob: yeah, he's got that look in his eye, that look that only a 5ft 8 guy can give, that smirk that says "you'll never know the secret in my shoes"...nah, he really does look 5ft 9 to me. I still think Vivacia looks 171cm.]