Synnove Karlsen's Height
5ft 5 ¾ (167 cm)
Scottish actress, best known for playing Clarice in Medici and appearing in TV series Clique.
You May Be Interested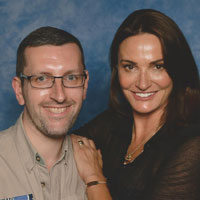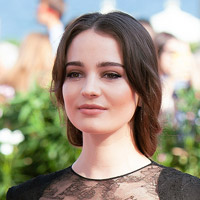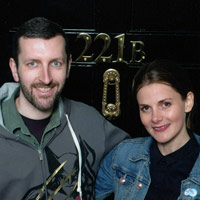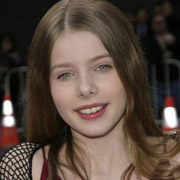 Add a Comment
18 comments
Average Guess (8 Votes)
5ft 5.91in (167.4cm)
Christian 6'5 3/8
said on 12/Dec/19
@Rob
It's not surprising that US, UK, Canada and Australia are the top 4 countries that visit CH, since American, UK, Canadian, and Australian celebrities make up the top 4 largest demographic here. What I'm surprised though, is that Switzerland, Saudi Arabia, and UAE are in the top 15, despite that there are very few Swiss and Saudi celebs added here, and no UAE celebs (at least not that I'm aware of).

Editor Rob
That was ranking by revenue, of course US is and always will be the main visitors, but UK still has a lot of visitors to the site.
Vitto
said on 12/Dec/19
@Sandy Yes, she has got beautiful cheekbones.
I know what you mean when you say they are proper member of the family, I lost a dog some time ago and never got over it. I was very sad and of course, got emotional.
@Nik I also thought that her name was pronounced like you said. I agree with you on the average of Scandinavian countries which must be higher than Britain.
Have a great week guys!
xx
qutaepa
said on 11/Dec/19
hi rob
i don't know how much is my height i measured it in gym it is 170 but in house 180 for two times after wokeup
yesterday i measured it after workout and hanging about 100sec and then i lying on bed without sleeping and after that i measured it and it was 178cm is it my real height 180 but the vertebral compressed due to wirkout 2cm because i watched pigmie video about that ??
Christian 6'5 3/8
said on 10/Dec/19
@Rob
I'm saying that there are more probably Scottish celebs added here than there are Chinese, despite China's population's around 1.5 billion and Scotland is 5 million.

Editor Rob
yeah, that is because up till 2018 I was targeting a lot more UK celebs. I'm not wanting or needing more visits from countries like China, where I know the ad revenue is non-existent.
I know this is off-topic and I may well have to ban myself for a day for this infraction, but if anybody is curious....
Here is a ranking
of Ad revenue by country for November 2017 compared to 2019.
Notice the UK is now 4th...you can imagine the impact that has, when the UK was worth 4 times that of Australians, and is now worth about HALF what Australian visitors are.
Also all the other EU countries outwith the UK...nowhere to be seen 😲The EU is no friend of CelebHeights 😄
I better turn this back onto Synnove, here with
Mastronardi who claimed 166cm
but that was always an exaggeration, and Bradley james who is somewhere around 5ft 11.
Miss Sandy Cowell
said on 10/Dec/19
⭐ Another example is Viggo Mortensen. He has Danish roots.
Nik
said on 9/Dec/19
@ Vitto - Her surname certainly sounds Scandinavian, I couldn't pronounce her name so I went onto a website for pronouncing names to hear her name said out loud! I'm always doing this with celebs! 😂😂
Originally I thought her name was pronounced sin-ove (like the ove in love!) or sin-ove (like the ove in cove!)! It's fascinating that she may have Scandinavian origins, her height is nearer the average for Scandinivian countries than the average in England or Scotland!
It's great she likes cats!
Christian 6'5 3/8
said on 8/Dec/19
@Rob
That's true. There are probably more Scottish celebs added here than there are Chinese.

Editor Rob
Well I'm not targeting Chinese visitors. I did put greater value on the UK in the past, though that will change in 2020.

Miss Sandy Cowell
said on 8/Dec/19
⭐ Any name ending 'sen' sound suspiciously like Scandinavian. We had a teacher called Miss Henriksen (Yes! As in Lance!) when we were 8 and 9 years old. She hated swearing, sex and was a real Finnish prude, and she was very specific about elocution. She taught us how to pronounce certain Scandinavian words, including the word sauna. I was meeting her for many years after I left school and we always had a chat!
Vitto
said on 8/Dec/19
I meant 'she is' Scottish-born. Sorry, but I am not used to writing on my phone.
Miss Sandy Cowell
said on 8/Dec/19
@ Vitto - OMG Vitto! What a gorgeous picture! Hasn't she got beautiful cheekbones? Yes, her name does sound Scandinavian. I might check it out when I have finished commenting.
Yes, I love cats like crazy! When people ask how many I have, I say "Twelve and a half!"
Manelia, a rescue cat, is tiny and will always look like a kitten! We lost one this year, which was dreadful. Losing them is the saddest thing because they are proper members of the family. My boyfriend couldn't be better with them. They absolutely adore him!
Have a great and Christmassy week and enjoy the Season of Goodwill Vitto!
Sandy 😁🎄🎅 XXX
Vitto
said on 6/Dec/19
@Sandy @Nik Doesn't her name (and surname too) sound Scandinavian to you? I couldn't pronounce her name until I've read on her Instagram that is pronounced like that - (Sin-er-va). She was born in Glasgow but she may have different origins. I guess she has Scandinavian origins but it's Scottish-born.
Look at this picture from her Instagram, Sandy, she is blonde now and she has a cat, too. I know you like cats.
Click Here
Vitto
said on 6/Dec/19
@Sandy Yes, she is beautiful.
Vitto
said on 6/Dec/19
@Rob @Nik I am not sure if Nik was referring to the 'blond' guy in the first picture or were you referring to the guy in the second picture? In the first picture it's actor Sean Bean (Google says 5'10.5). In the second picture, it's actor Daniel Sharman as Rob said.

Editor Rob

I had thought nik knew Sean bean, but not Daniel...I'd be surprised if he never knew sean 😵

Christian 6'5 3/8
said on 6/Dec/19
@Rob
I've wondered why there aren't more Scottish celebs added here, considering that you're Scottish yourself. Maybe it's because there aren't as many Scottish celebs in the limelight, as there are American or English ones.

Editor Rob

Given the population is just over 5 million, there's probably a great amount added proportionally compared to other countries.

Nik Ashton
said on 6/Dec/19
@ Rob - (autocorrect tries to change it to Ron!) - How tall is the guy?

Editor Rob
That's a bit rude changing me to Ron, have a word with your autocorrect please 😊
Daniel is listed on here at 6ft 1.5, a half inch above what he was on his agency, which is 6ft 1.
Miss Sandy Cowell
said on 6/Dec/19
She is beautiful, isn't she Vitto?
Synnove can have 5ft5.75. 😁👍
Iman Ahmad
said on 5/Dec/19
I Guess she is 167 cm barefoot , She is about 167 cm flat , A Quiet pretty woman .
Vitto
said on 5/Dec/19
Thanks Rob for adding her! I am the first to comment? She is so pretty in these pictures -
Click Here
- from her Instagram
Click Here
Click Here
But you can't guess her height from them, anyway from the picture above and this one with Daniel Sharman -
Click Here
I guess 5'6!

Editor Rob
Above 5ft 5 is likely for her, but above 5ft 6 I think less likely.