Ted Cruz's Height
5ft 10 (177.8 cm)
Canadian-born American politician who has served as a Texas Senator. The Washington Post mentioned in 2015 - when Ted was running as a Presidential candidate -
"Ted Cruz, who had been pegged at 5'8" but various reports, including from Post reporters, put at closer to 5'10"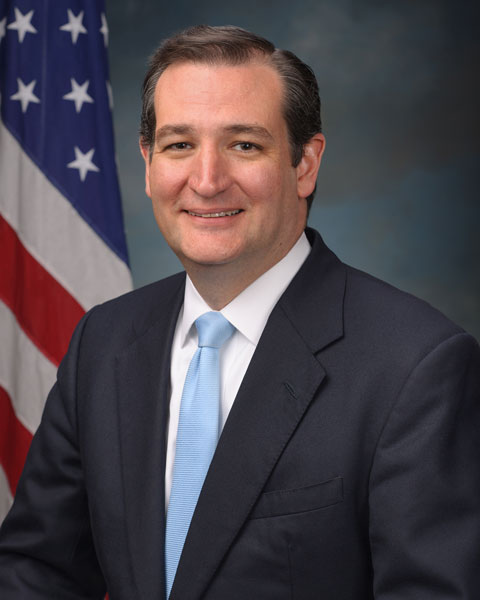 Photos by PR Photos
You May Be Interested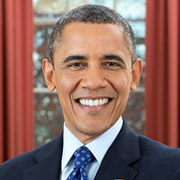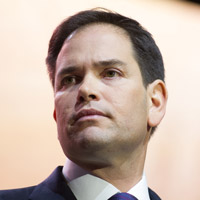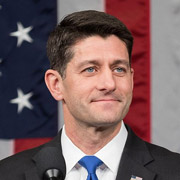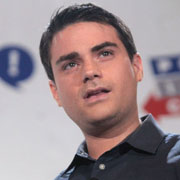 Add a Comment
18 comments
Average Guess (19 Votes)
5ft 9.54in (176.6cm)
Vijayan
said on 5/Jun/18
@Animus
The measured average height for males in the young generation in Spain is 175 cm
The measured average height for males aged in Spain 18-79 is 173 cm
If Rob moved to Spain he would be ''dead-on'' average for his age
MJKoP
said on 2/Mar/18
And back on T. Cruz - as opposed to the shorter, more famous T. Cruz(sic) - I'd admire him much more if he weren't in politics. And I wouldn't object to a 5'10.25" upgrade after seeing him next to Kimmel(unless he had some serious compartments in those boots!).
N0n3F0rce
said on 28/Feb/18
rob how tall does he look in the picture you posted with kimmel ? and is it the cowboy boots or do you suspect he might have lifts as well ?

Editor Rob
He looks near 6ft, but then Jimmy may not be standing at his tallest. His boots on that show just looked your typical 2 inch cowboy boot.
Sandy Cowell
said on 28/Feb/18
@ Rob - Shortly after I wrote my yesterday's comment, I wrote about Hitler on this page many would have felt I was likening the two.
What I meant was that I had got carried away with the labelling of people who influence the World and that sometimes a faux par might slip out, which causes offence to others.
I could never, nor would I, liken anyone to War leaders.
I do apologize.
MJKoP
said on 27/Feb/18
@Sandy Cowell - Thank you for your kind words(again!). I definitely empathize with Rob's plight....freedom of speech can be a very slippery slope. You brought up Hitler and Germany, so I must introduce the long-standing law against Holocaust denial or the promotion of Nazism in that area. While people should be able to speak their minds, when something is clearly evil and constitutes legit 'hate speech', should the expression of such really be outlawed? On one hand, it could be argued that people can make their own determinations on what is right and wrong - so if someone is screaming 'Heil Hitler' from his balcony, the neighboring citizens can and will know never to confuse him with a sane individual ever again. But it's NEVER that simple....the racists and bigots of this - and many - countries are no longer semi-coherent rambling clowns screaming racial and religious epithets while laughably claiming superiority. We're dealing with extremely intelligent and capable people who have refined their messages down to a 'T' and, like a winning defense attorney whose client is obviously guilty, twist and contort current and historical narratives to fit their own hateful agenda - and bolstering their claims with either manufacture or out of context evidence to effectively and masterfully build their cases. And it's all under the guise of - believe it or not - LOVE. Love for the "poor", "oppressed", "targeted for genocide" (you guessed it)white European population. You'll get the likes of Richard Spencer and David Duke lassoing their followers(the true 'sheeple') by invoking fear of their own people dying out and being mercilessly persecuted and that everyone in the opposition believes that it's a capital crime to just exist as a white Christian person. They even go out of their ways to disclaim "I don't hate [insert minority group here], but we'd all be completely crazy if we didn't acknowledge what a serious problem they are causing for the good, upstanding people of this country and the world. See this irrefutable Holohoax exhibit 9845:......."
The extreme manipulation, brainwash and propaganda is about as dangerous a weapon as can be fathomed in 2018. Of course when someone is "censored" for hate speech they'll always come back on a different platform with the logic "See, they shut me down! That's because they're afraid of the truth being let out!!" And God-forbid one of their followers passes away, even in the most innocuous of manners - "They only want you to THINK it was an inoperable tumor, or hereditary condition that had no cure!!!"
So yeah....it's a very difficult balance when it comes to combating evil.
And I could buy 5'10" for Cruz, if Shapiro is as listed at close to 5'7".

Editor Rob
You can see the problem with political figures being added to a site like this, it's hard for people not to stick to height.
For Cruz, I saw this photo and was surprised he looked quite tall:
Big Ted with Kimmel
.
For comparison in that photo, you can see close to 6ft Ross Marquand beside Jimmy.
Ted looks a Big Man there.
N0n3F0rce
said on 27/Feb/18
rob how likely is 5'9.3/4-1/2 ?

Editor Rob
I'm struggling to see him that short really.
john12345
said on 26/Feb/18
@Animus
The average latino in the US is 5'7.5. If he were fully latino, he would only be slightly tall. But considering Cruz is only half latino, he really isn't tall at all
Animus
said on 26/Feb/18
@John
I am not sure I believe the average man in Spain is a full 5ft9. Among younger people I am sure they'd measure close to that, but the population taken as a whole is shorter, maybe as low as 5ft8. Let's say 5ft8½. So, combined with the fact that male Cubans might be about 5ft6, I think Cruz is doing well for himself with a height of 5ft10. Of course his mother is predominantly Irish, so that could have given him a boost.
Midget Stomper
said on 26/Feb/18
@John
Height doesn't work like that though, the Dutch height went from one of the shortest in Europe to the tallest in the world, due to diet and change in politics.
Although Cuba is primarily Spanish(about 75%) they are not as developed and generally have a much shorter height.
He is definitely tall for a Cuban.(Who are about 5'7" on average.
5'11er
said on 26/Feb/18
I think you guys are on the wrong website. It's for people interested in knowing a famous people's heights, regardless of whether you agree with their opinions. The mere act of adding someone is not an endorsement.
5'10 is spot on btw.
Tall Sam
said on 26/Feb/18
@Willes189, uh, you know that the Senate and Congress are 2 different things, right? I mentioned disliked in the first comment because even other members of the GOP like Jeff Sessions reportedly have strong disdain for Cruz and even his own family has some animosity towards him. It's a little surprising that he made it as far as he did in the Republic primaries but I think he has support amongst the most dogmatic of Christian Republicans.
I wouldn't question a tad under the 5'10" mark for him but he's pretty close to the mark at any rate.
john12345
said on 25/Feb/18
@ Animus He is Spanish Cuban. Average height in Spain is around 5'9, so he's not tall for his heritage.
john12345
said on 24/Feb/18
Looks significantly above average at 5'10. Average American cannot be more than 175 cm
Animus
said on 24/Feb/18
What's the average height for men in the US? 5'9½ or 5'9¾? Is it 5'10-5'10½ for the younger generation?
At 5'10 Ted Cruz is rather tall for someone with Cuban ancestry.
Willes189
said on 24/Feb/18
The greatest senator in congress right now. Ted is important for the American republic.
Could be slightly above this listing, he didn't look 5'10 flat next to president Trump in the primaries.
HonestSlovene
said on 24/Feb/18
Thanks for adding him Rob, I agree with this listing. Sometimes he can appear 5'11" + because of cowboy boots.

Editor Rob
Overall somewhere in 5ft 10 range seems likely for Ted. In cowboy boots he sometimes can look like a 5ft 11 guy.
Rick1
said on 23/Feb/18
I'd downgrade him slightly , it's a known fact he wears cowboy boots regularly , a solid 5'9
Tall Sam
said on 23/Feb/18
Pretty average height guy and one of the most disliked US senators ever.