Terrence Howard's Height
6ft 0 (182.9 cm)
American actor, best known for roles in movies like Iron Man, Crash and Hustle&Flow. On SliceOfScifi.com in 2008 Terrence commenting on his character Rhodes in Iron Man, saying
"if I was 6 feet tall at the beginning, how tall am I now"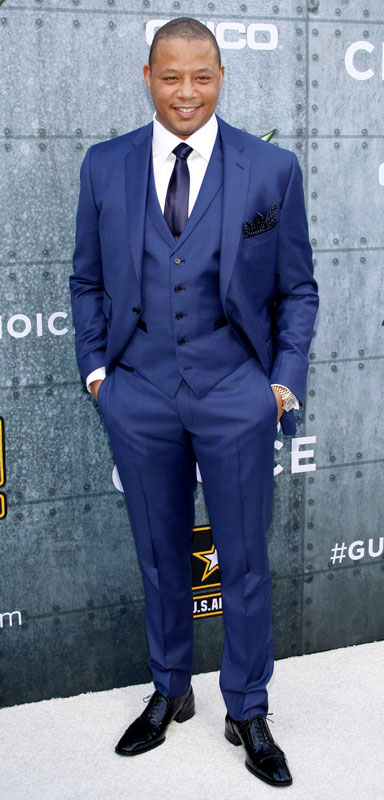 Photos by PR Photos
You May Be Interested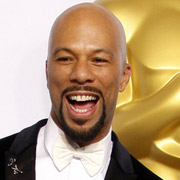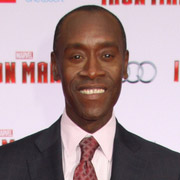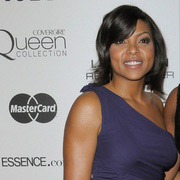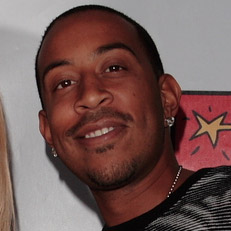 Add a Comment
65 comments
Average Guess (15 Votes)
5ft 11.58in (181.8cm)
Nino
said on 21/Sep/18
Looks 5'10 at most next to changing tatum in "FIGHTING"
....just saying
J. Johnson
said on 28/May/18
He is from my hometown and I have stood next to him on two occassions. He is definitely not 6. Id say 5'10" tops. Im 6'and i felt like i could post him up and score easily. Lol
Canson
said on 24/May/18
I would say that he would measure 6'0" out of bed and be 5'11.5 at a low perhaps. But no less than 5'11.25 from the looks of it
Chase
said on 23/May/18
He's close to 6 foot, but that's the most he could be. He looks around 5'11.5-.75 in this pic with Sterling Brown (5'11) who rob has met before. Maybe he just has horrible posture but that Looks like a clear example of a half inch difference to me
Click Here
Junior Hernandez
said on 2/Feb/18
@TJ said on 18/May/17 That would mean solid 5'9.75" sounds ridiculous..
Allen
said on 16/Sep/17
Ice-T's height is listed as 5'11". Terrence Howard looks a lot taller than him on a Law & Order episode.
TJ
said on 18/May/17
I met him last year. I'm 5'7. He is not 6 feet tall. 5'10 at best.
Rampage(-_-_-)Clover
said on 5/Dec/16
Solid 6fter...edged out Fallon
Dmeyer
said on 12/Oct/16
Looked around this in person
Josh jeffords
said on 11/Oct/16
Very good actor he looks kinda tall but not much over 6 ft.
He does often act with short people so tough to tell.
No less than 5 10.5 no more than 6 and a few hairs.
Redwing
said on 30/Sep/16
He looks very similar to that of a 1.84 cm person in that picture with Jimmy Fallon.
BT
said on 16/Oct/15
He may carry himself like a 5'11 guy, but standing tall he looks every bit of 6ft. Maybe he could measure 5'11.75, but nothing under that.
5'11 Stud
said on 24/Sep/15
him and Jimmy Fallon ( 5ft 11.5in )
Click Here
SPQR
said on 28/Jul/15
I hate to disappoint you all: I just met him downstairs in my office building, he's at best a 5'11 guy.
Hypado
said on 6/Mar/15
Rob, add the tv Series EMPIRE.
Terrence Howard height: 6ft 0in (183 cm)
Yes, a legit 6ft
james
said on 19/Jan/15
6'0 is about right .In red tails he was a few inches taller than 5'10 Cuba good jr
Balrog
said on 28/Jun/14
Typical weak 6footer looked next 182cm range with Channing aswell.
Hypado
said on 25/Jun/14
Terrence Howard is 6ft 0in (183 cm)
Balrog
said on 15/Feb/13
How can you say Christensen is shorter than Howard Lan Jiao? They pretty much same height in fact Hayden looks a little bit taller
Hew
said on 10/Jan/13
Looks 1" Shorter than Hayden Christensen to me.
jake, 1.82 m- 1.83 m- 1.84 m
said on 12/Feb/12
Rob, scroll down a bit and Terrence Howard is quoted here describing himself as '6 feet',
Click Here
[Editor Rob: yeah he pretty much is saying 6 foot, thanks I'll add it at top.]
LAN Jiao
said on 22/Oct/11
Tatum more at 5'11.5 and merely shorter than 6'0 vinnie jones. Terrence howard could have disadavantage posture or footwear. Terrence is 5'11.5
Silent d
said on 21/Oct/11
He was an inch shorter than channing tatum in fighting so i would say 181cm.
LAN Jiao
said on 17/Oct/11
Hayden Christensen is 5'11 top. Terrence Howard is 5'11.75
jake
said on 31/Jul/11
6ft is fair.
I\\\'m smarter than most
said on 18/Jul/11
Downet jr. is 5'10" I've heard not even 5'9" An inch taller than Gwyneth Paltrow. And Leslie Bibb (5'9")
JK
said on 6/Apr/11
At least 6' (but prob 6'1")...
He lives in my building, and I see him all the time. I am 5'10" without shoes, and he's at least a few inches taller. Definitely not less than 6'.
KT
said on 1/Apr/11
I think he's 5'11.
In "Fighting," he consistently looked 2-3 inches shorter than his co-star Channing Tatum (Who's listed on this site as 6'1.)
MsKitty
said on 5/Feb/11
I'm going to say he is 5'11...looked about an inch shorter than Hayden Christensen who is listed here as being 6'...either that or Hayden Christensen is 6'1. And their footwear was similar in the scenes where they were standing side by side-regular dress shoes.
sam D
said on 18/Dec/10
Ahahahahaha! This guy who runs the site is always way off. Watch an american movie instead of those british movies for once lol. This man is 5'10. Watch big momas house. My mug shot from 2006 says I'm 5'9 and I'm assuming because my of shoes were still on during the mug shot, but I'm only 5'7. Once you've been listed as a height in the computer, it will forever be in your police records. Lol this whole this cracks me up ahaha 6'0 SUURE guy.
Anonymous
said on 6/Nov/10
im watching 4 brothers and he is the same height as tyrese. Josh Charles looks taller than him too.
Mannie
said on 30/Oct/10
Remember guys, Robert Downey Jr apparently wears lifts, so Terrence Howard's height does seem right at 184cms.
Hugh
said on 18/Mar/09
Seems a solid 184cm guy. More like 6ft0.5 or even 6ft0.75.
Anonymous
said on 21/Dec/08
What scene are you looking at? I was looking at the scene in the beginning of the movie where they are walking down the hospital corridor side by side after they come from fishing. Howard still looks slightly shorter to me.
Kratos
said on 20/Nov/08
Looks a bit taller than Christensen in Awake.
So 6'0.25 (184 cm) for him,and 6'0 (183 cm) for Christensen.
Anonymous
said on 6/Oct/08
I just watched Awake with Terrence and Hayden Christensen. Standing shoulder to shoulder in one scene, Hayden is taller than Terrence. I would guess that since Hayden supposed to be 6'1", Terrence is 5'11". There wasn't a huge difference but noticeable.
Anonymous
said on 30/Aug/08
I just finished seeing The Brave One on Cinemax. Howard was almost a full head taller than 5'3" Jodie Foster.
Random Dude
said on 22/Aug/08
It was mentioned by 'Rubz' that Terrence has got to be at least 6'1 because he's taller than Tyra Banks, who was said to be 6'0. I just wanted to mention that Tyra banks is NOT 6'0. She's about 5'9 or 5'10.
miller time!
said on 2/Jul/08
I really didn't think he was that tall, but if you watch the most recent BET Awards, once he presents Chris Brown the "Best Male" category award, it would seem that he is only SLIGHTLY shorter than him. So, I'm still not really sure on this guy.
Random Person
said on 25/May/08
I used to think a strong 6'1". After watching Iron Man, I really can buy the 5'11" that Glenn saw. There is very, very little difference between him and Downey and while Downey's lifts were blatant, Howard was also wearing rather thick millitary boots in a few scenes as well. If he is 6', he's a weak one.
ballewmar
said on 9/Mar/08
I just saw Terrance Howard and James Earl Jones on Broadway in "Cat On a Hot Tin Roof". I was surprised to see Howard was as tall as he is. He's got long legs-- 32 or 33 inseam I'd guess. During the second act, he and Jones had to stand next to each other, and there wasn't much more than a .5 or 1 inch difference. Jones was wearing low-heeled dress shoes; Howard wore one slipper and a fake leg cast. I'd say their heights are pretty accurate to what's listed here on Celebheights.
Gago
said on 25/Dec/07
Glenn and DMeyer, both of you say that you mer him, do you think that it can be his slim body that makes you believe that he is more than 6 feet? Glenn, was wearing a hat? because if he was then that's another way to look tall, I know he's tall, I met him few times and had a nice conversation, first time i met him he was wearing normal dress shoes and he looked 185, 6-1 no questions asked, but when next time i talked to him he had cowboy boots that had 5cm or almost 2 inches and of course stood very tall, but after investigating, I believe he's 182-183 more like 6 foot.
Anonymous
said on 10/Nov/07
att colton this site has dillon at five ten and a half which shocked me i thought he was a six footer
Brah
said on 26/Sep/07
Was about 3-4 inmches shorter than Conan O'Brien. This listing is correct.
Dwight Love
said on 15/Apr/07
I thought that Terrence Howard was at least 6-3 when I first saw him in the movie "The Best Man"
glenn
said on 12/Apr/07
matt is 6ft.ving i hear is 5-11.there is the confusion hopefully settled.
Colton
said on 11/Apr/07
hmm i always thought he was 6 2 he looked same height as matt dillion n dillons 6 2 but never know ii still think hes 6 2. cuz hes a bit taller than ving rhames in the movie animal and ving is 6 foot even.
G-unit
said on 9/Apr/07
oow! I thought he was 6'2 :P
glenn
said on 9/Apr/07
i thought i was 5-7.
Anthony
said on 9/Apr/07
184 looks right. He looks it bang on in Glenn's pic.
footballed28
said on 9/Apr/07
to rubz:
Tyra Banks is only 5'10 1/2
Antonio
said on 17/Mar/07
At the IFC party he looked no more than 6'0
dmeyer
said on 16/Feb/07
when i met him i didnt know who he was but he did seem like a tall men like 6 ft possibly more
Anonymous
said on 15/Feb/07
Him standing face to face with 5'11 Matt Dillon in Crash, Howard only had an inch over him.
Val
said on 1/Sep/06
Click Here
judging by this he isnt 185...181-182 seems right.dillon is 180cm
Val
said on 26/Aug/06
Click Here
a better angle Rob
MD
said on 12/Jun/06
6'0.5" could be a possibility.
MD
said on 10/Jun/06
Actually, this seems very close, after more research. Here he is with 5'11.5" Famke Janssen and 5'10.5" Ethan Hawke, and this photo is even giving him the advantage over the rest of the two because of the angle:
1.
Click Here
And with 5'8.5" Jeremy Piven (is that right?):
2.
Click Here
I can't see him as anything under 6'0"
[Editor Rob: 6ft 0.5 might be getting closer, she's in some very flat footwear there. I couldn't find another angle of sorbo n howard]
MD
said on 9/Jun/06
Looks like we're having a lot of sightings saying that this height is far too much.
Rob?
Anonymous
said on 8/Jun/06
i saw him in the city im 5 9 he was about my hiehgt tops SWEAR i think u should chang ehis hieght hes no more than five ten
rubz
said on 14/Apr/06
he most be about 6"1 because he is taller than tyra banks and she's about 6 foot.
zenski
said on 11/Mar/06
On this picture he is shorter then Matt Dillon about 2 cm.
Click Here
bdot
said on 12/Feb/06
There is no way in hell this guy is 6'1+!! Just compare him to Anderson in Hustle and Flow. He looks half an inch taller at most.
He is 6 feet tops.. more like 5'10-11... Ridiculous listing here.
Anshelm
said on 16/Jan/06
Saw this guy on both Leno's and Conan's shows within a short period of time. No more than 6'1", more like 184 cm.
J.
said on 20/Aug/05
Hmm ... there's some pics at Getty or IMDB, I think, of Terrance with his "Four Brothers" co-stars and he was taller than all of them except the Garrett guy. He also towered over Spike Lee and John Singleton but then again, that's easy for anyone to do. I'd say he's a little under 6'2". He's taller than he comes across. For what its worth, in a recent profile in Vibe magazine, Terrance claims that his father was a slight 5 foot 8 man.