Teryl Rothery's Height
5ft 1 ½ (156.2 cm)
Canadian Actress best known for playing Dr Janet Fraser on Stargate SG:1. In a Wolf online chat she said
"I'm 5'2"... although Christopher Judge swears I'm fibbing"
. In this photo she had between 1.5-1.75 inch more footwear than me.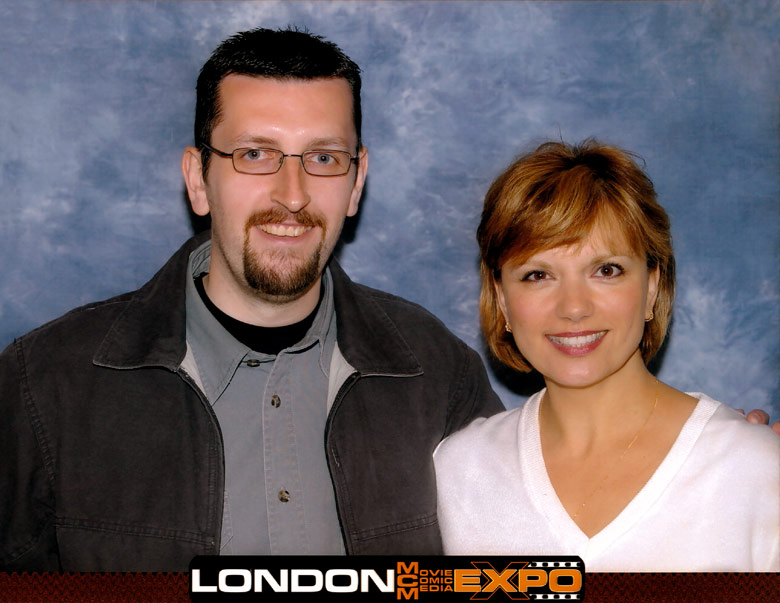 5ft 8 Rob and Teryl @ MCM Expo 2005
You May Be Interested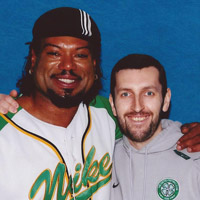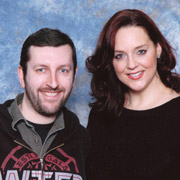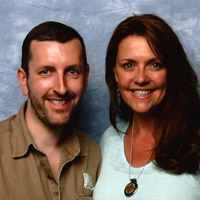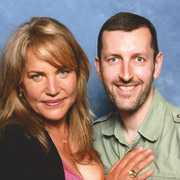 Add a Comment
25 comments
Average Guess (4 Votes)
5ft 1.13in (155.3cm)
Miss Sandy Cowell
said on 2/Nov/19
@ Gordon Francisco - Well said! It doesn't matter how tall a girl is. She can be beautiful at any height.
Teryl is the same height as Patricia Arquette. Both these girls are petite -and gorgeous!
I like you Gordon! 🌝😁👍⭐
Gordon Francisco
said on 20/Jun/19
Re: Teryl Rothery
She is a very beautiful woman and I say who cares if she's tall, short or medium height - she's beautiful and talented - period.
Big Teryl Fan,
Gordon Francisco
Christian 6'5 3/8"
said on 27/Dec/18
Around 5'1.25"
Nik
said on 22/Sep/18
I have got to say that Teryl Rothery looks great in the photo with Elyse Levesque, as does Elyse Levesque!
Nik
said on 21/Sep/18
@ Rob - That is an interesting photo!
Nik
said on 18/Sep/18
The average vote of 5'1" is too low! There are some interesting comments on this page!

Editor Rob
There was a photo of Teryl with
Elyse Levesque
, can't see their footwear, but certainly shows a significant difference.
Nik
said on 15/Jul/18
I like her name!
BigDave
said on 3/Nov/16
Teryl plays a mother the new (not bad) Sci Fi show called "Travelers". At 53 she looks more like a model than a mom. She has had some expert("Expert" is the key word. I am not against this minor type of surgery IF it is done right!) nip tucks to remove her jowls. She looks BETTER now than she did more than 10 years ago on Stargate SG-1. And she looked very nice in that show,indeed. So, be prepared to see her in 2016! Be sure to catch her in Travelers. You will be impressed as I was.
Editor Rob:
I do like her with
Blonde hair
, I thought she suited that style, certainly hasn't aged much.
BigDave
said on 3/Nov/16
She is 5'1". She is REALLY tiny and is dwarfed in long shots on SG-1 by ALL other actors including other females. ALL short celebs add one to THREE inches to their bio height. Their heights do not come from medical physicals or costume department notes. Both of those are highly confidential. The bio height comes from them celebs themselves. She may be as short at 5'0". In this photos, the guy is a full six inches taller than her. subtract the 1.5" of extra footwear height and that comes to her being 5' 1/2" which I believe is her true height.
I wish you could see her in one long shot of her in Stargate SG-1 S06E09 surrounded by men and women of various heights. Teryl looked like a itty bitty Munchikin compared to each and every other actor. Amanda Tapping at a reported 5"9" positively DWARFS little midget Teryl. BTW, she is looking INCREDIBLE in 2016. So beautiful. But still extremely short.
Editor Rob:
yeah she might be under 5ft 2 indeed (with
Elyse Levesque
she does look quite short......I agree she has an alluring quality, and very personable in person.
alin
said on 2/Jul/15
Rob what is your absolute lowest you have ever reach? When I wake up I am 168 cm and once I dropped as low as 165.2 after 18 hours without sleeping.
[Editor Rob: the last few years I typically reach just a couple of mm over the 5ft 8 mark (against a wall, rather than the stadiometer which adds another 1/8th inch error) at my lowest mark]
MaryAnne
said on 18/Mar/15
u look like 6'3 guy next to her lol
little sue
said on 13/Jan/13
It could be her botox as took more in the one eye than the other, her left eye looks a bit 'too open' for her age
Elijah
said on 12/Jan/13
Yeh what's up with her right eye? lol
Sean73
said on 15/Dec/11
milf with an eye infection.
Zachary Strobel
said on 5/Apr/11
she looks a tad taller than 5'2" Maybe 5'3 1/2" or 5'4"
[Editor Rob: it's a good 4.5 inches to my pupil plus take away her heel advantage and... you don't get 5ft 3.5 ;)]
Matt
said on 26/Nov/10
if i just saw this pic and didnt know either of your heights id think that rob looks a tall 6ft guy
Anna
said on 26/Apr/09
5'2 could be.
runt
said on 21/May/08
Its a an inverted trapezoid, not a parallelagram.
glenn
said on 10/Feb/08
carcharadon megalodon?
sf
said on 9/Feb/08
A what???!!
sf
said on 8/Feb/08
Rob - there's something on your face in this picture. Is that a parallelagram??
[Editor Rob: well it ain't a dodecahedron!]
RobertJ
said on 1/Oct/07
It looks like one eye is just bigger than the other, which is common.
Franco
said on 17/Sep/07
she got a lazy eye? she's cute though.
157-158cm is ok.
Derek
said on 16/Sep/07
Was she in heels Rob? If not, she seems more like 5'3"-5'4".
[Editor Rob: yes she has a heel there.]
b-nn
said on 13/Sep/07
5'2 doesn't matter, she's a beautiful lady.