Toby Jones Height
5ft 4 (162.6 cm)
British actor, best known for roles in films such as Serena, Dad's Army, Berberian Sound Studio, The Girl, Captain America: The First Avenger and Tale of Tales He spoke in Austin360.com in 2006:
"I am short, but he's even shorter. I'm 5'5". Capote's like 5'3"
.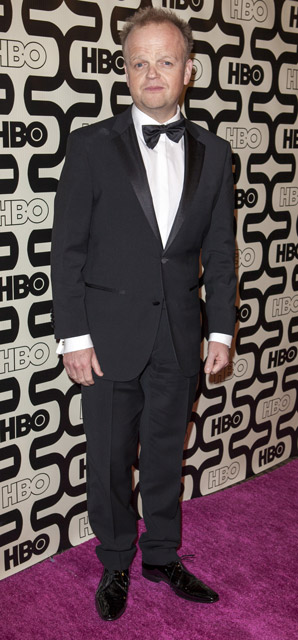 Photos by PR Photos
You May Be Interested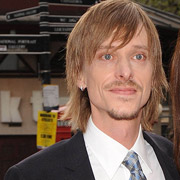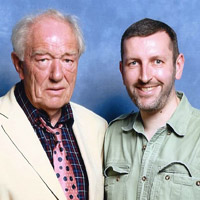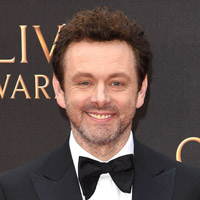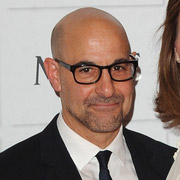 Add a Comment
19 comments
Average Guess (21 Votes)
5ft 3.65in (161.7cm)
Miss Sandy Cowell
said on 7/Sep/19
🎂🎁🕯️ Happy Birthday Toby! 🕯️🎁🎂
Sending all good wishes to Toby on this, his 53rd Birthday. He was brilliant in Stephen King's 'The Mist'.
5ft4.
🎉🎁🕯️🎂🎉🎁🕯️🎂🎉🎁🕯️🎂🎉🎁🕯️🎂
Miss Sandy Cowell
said on 11/Jul/19
With sympathy.
My heart goes out to Toby Jones on the sad loss of his father, Freddie Jones, famous for film roles in 'Wild At Heart', 'The Elephant Man' and 'Dune'. He appeared in the Inspector Morse episode 'Who Killed Harry Field?' but was most well-known in later life for his role as Sandy Thomas in 'Emmerdale'.
RIP Freddie XXX
Rick1
said on 28/Dec/18
Just been having a little browse and I found out his father is 6'1! I'm not sure how tall his mother is , I wonder why the huge difference , I haven't read anything about childhood illnesses either, interesting.
Junior Hernandez 1990
said on 20/Nov/18
I"ll gave him 163cm.
Littlelee168cm
said on 29/Sep/18
I agree Sandy he does seem shorter than this. Even Marcia gay harden looked taller than him
Sandy Cowell
said on 22/Mar/17
I am watching Toby in Stephen King's film 'The Mist' and I honestly think he looks shorter by a couple of inches!
He looks slimmer in the above picture than in this film so maybe he comes over as taller now.
He gets only 5ft3 from me I'm afraid!
slurkapfson
said on 9/Nov/16
he looks 1.5 inches shorter than naomi watts in the painted veil, he can't be 5'4 (same height as her)
Arch Stanton
said on 29/Oct/16
@Rob, a problem with Italics here, can you update with a photo and some films like Serena etc?
Mmm, he looked noticeably short in Serena I was guessing about 5 ft 3 due to the fact that all the male actors towered over him. He does have dwarf like facial features.
.
said on 17/Jul/16
is toby jones a tall dwarf? he has the facial features (large forehead)
Sampr
said on 24/Feb/16
Rob, can you believe his dad Freddie Jones is 6ft 1?
Editor Rob: it's a big difference to be that short...but sometimes genetics can play a role or illness as a child
Last Chance
said on 21/Dec/15
Good actor though. He can dominate the screen.
Vesti
said on 23/Sep/15
Click Here
Here's Jones with Sigourney Weaver and Roman Polanski. Polanski is listed at 160 cm in this site, and Jones looks shorter than him, at least from that camera angle.
robert
said on 19/May/14
you dont realy believe hes 5ft4 do you rob
robert
said on 21/Feb/14
5ft3.75 is a better fit
Mr Kaplan
said on 31/Jan/14
Curious. His father Freddie is supposedly 6'1". Now that's quite a difference.
cd
said on 31/Dec/12
Indeed, certainly looked shorter in Captain America.
Rikashiku
said on 21/Nov/11
Wow, he's not as short as I thought he'd be. Must be camera tricks that made me think he was 5'1". Its just that he's always with tall actors instead of ones near his height.
Orlando
said on 19/Aug/08
Yep. He seems a bit dwarfish. Maybe he's no more than 1.60 m (5'3"). But what an excellent actor. And what an excellent casting in "Infamous". He seems cut out for the role, a real clone of Capote.
Kid-Icarus
said on 6/Feb/08
Nope sorry. He isn't that tall. He's like 5'4" maybe even less in Infamous.