Mackenzie Crook's Height
5ft 9 (175.3 cm)
British Actor best known for playing Gareth on UK tv show The Office. He has also appeared in Game of Thrones and Almost Human. In film he played Ragetti in the Pirates of the Caribbean films. Officially his agency listed him as 5ft 8, but 10 years later changed it to 5ft 10 in the Spotlight directory.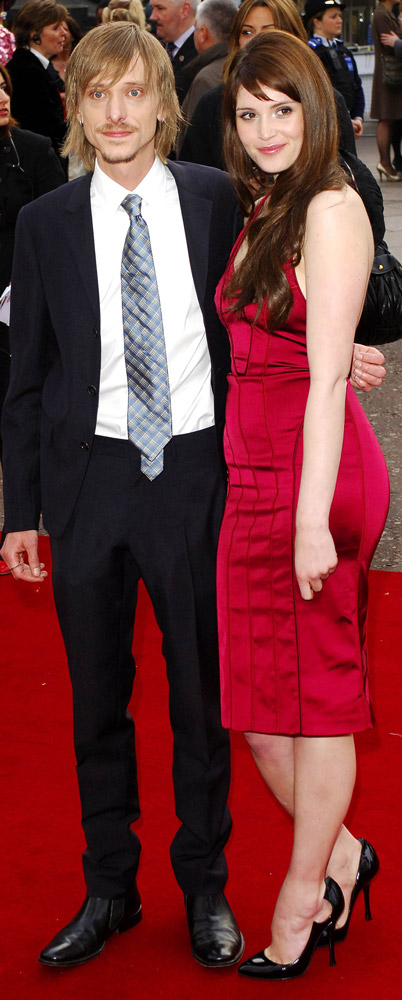 Photos by PR Photos
You May Be Interested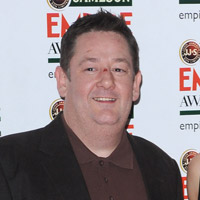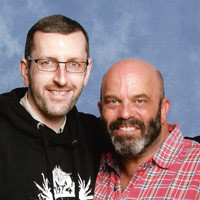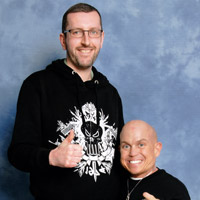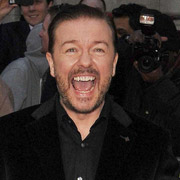 Add a Comment
32 comments
Average Guess (15 Votes)
5ft 9.5in (176.5cm)
Greg99
said on 4/Dec/19
I think Mackenzie might be 5'8" as his rep originally suggested - he seems about 3-4 inches taller than 5'4" Toby Jones.
Truthsayer
said on 1/Oct/19
Tricky one - could he be 5ft8 after all?? Check out the pictured with Martin Freeman: "Mackenzie Crook and Martin Freeman attend the Jameson Empire Magazine Awards held at The Grosvenor House Hotel" that should come up in a search. If anything Freeman is taller but is probably in bigger footwear as it seems Crook is in converse type which don't give much height.
Nik
said on 30/Sep/19
@ Sandy Cowell - I-N-T-E-R-E-S-T-I-N-G!
I hope Mackenzie had a great Birthday too.
A lot of people think he is over 5'9"!
Miss Sandy Cowell
said on 29/Sep/19
🕯️🎂😁 Happy Birthday Mackenzie! 😁🎂🕯️
Wishing Mackenzie a great 48th Birthday. I only found out today that he started his career as a comedian! 😂😂😂
5ft9.25.
🕯️🎂😁🎉🕯️🎂😁🎉🕯️🎂😁🎉🕯️🎂😁🎉
Rampage(-_-_-)Clover
said on 11/Jul/19
Surprised to him listed this low
MaskDeMasque
said on 18/Jun/19
I think 5'9 maybe 5'9.25, he's a very skinny chap and I think that helps him look taller than he is.
Greg99
said on 10/Mar/19
He's the same height as Johnny Depp, so I assume 5'9" - good call.
Nik
said on 15/Sep/18
I am surprised his agency listed him as being 5'8"!
Littlelee168cm
said on 13/Sep/18
Yes this sounds right looks the same height as gemma arterton in the above photo and she's in 3 inch heels so 5ft 10 in his footware sounds plausible
Boba Fett
said on 4/Dec/17
Crook looks a lot taller than Gervais and Freeman, bit surprised he isn't 5'11" or 5'10, to be honest.
Sandy Cowell
said on 15/Aug/17
This seems all a bit confusing!
I was looking through some of the "C"s, when I came across a picture of Mackenzie. I thought, "This bloke has the look of someone who is taller than 5ft9!"
Then when I get to his bigger picture, I think the same, yet I see written down here that his agency have him listed as 5ft8! What rubbish - if ever I saw a guy looking nearly 5ft10, then this is he! That he gets listed by his agency as 5ft8, seems so WRONG, skinny or not! I am going to take a risk here and go with my gut instinct and give him 5ft9.75!
Paleman
said on 27/Apr/17
Interesting, watching the Office for the first time I thought he looked quite tall, closer to 5'11" range. Probably because he's so skinny. But yeah, 5'8" seems way too low for him, he is noticeably taller than Ricky Gervais in every scene. A solid 5'9" is closer to the truth, although I do think there's a chance he measures a bit over that.
Check the link below. Crook looks noticeably taller than both Gervais and Freeman, though we can't see their shoes. A strong 5'9" is possible...
Click Here
:
Roger
said on 26/Oct/16
He always looked noticeably taller than Ricky Gervais in The Office. I had him pegged at a strong 5'10.
Betel
said on 8/Feb/16
Seriously? Doesn't look to be any difference in this pic with Martin Freeman:
Click Here
Voiceless Dental Fricative
said on 27/Dec/13
How much do you guys think Mackenzie Crook weighs?
I've seen one site listing him at 160lbs. LOL.
lelman
said on 14/Dec/13
In the 5'9" range, looked about 3 inches taller than Freeman and Gervais in The Office
Voiceless Dental Fricative
said on 15/Aug/13
Wow, Rob, is this the only time where your listing is higher than the 'official' one?
cole
said on 22/Jul/13
Why not just list him 5'8.5 to have some sort of a middle ground between his official listing of 5'8 and the 5'9 he get's listed elsewhere? Or do you see him as a legit 5'9 man? Personally I can at times see him 5'8 and change (5'8.5 or 5'8.75) rather than 5'8 flat, so it's understandable to list him somewhat taller than 5'8.
Aanonymous
said on 12/Sep/12
He looks quite tall in the office. Probably because he's usually seen standing with Martin Freeman and Ricky Gervais.
little one
said on 29/Nov/11
this is about right. i walk past him regular down my street and i am 5'11.
[Editor Rob: there was an article recently about Mackenzie and it mentioned he hunched a lot to avoid people, but in NY I think walked tall as he wasn't so recognisable.

anyway, he found his back problems gave rise to several slipped discs...probably because of keeping his head down avoiding the autograph fiends.]
Anonymous
said on 24/Mar/09
He looks at least 5' 9" in The Office. He has Gervais by 1.5 - 2 inches and Freeman by 3 inches and he looks decidedly average in height among the male office workers.
Scott
said on 27/Sep/08
Not sure how relevant this is ... but you can get a 'life size' cardboard cut out of Mackenzie that 'stands 5'10'
Click Here
Ka
said on 16/May/08
I think is the sort of self deprecating character who would actually declare himself shorter than he is. English Comedic types are often like that.
Anonymous
said on 9/May/08
His official website says 1.72m. Why would he lie?
little one
said on 25/Mar/08
i walked past this guy down muswell hill broadway a couple of years ago. he kept his eyes down to the ground as he scurried along the shop edges like he was afraid 'the masses' might stop him and ask for an autograph. ironically, had he not been acting so conspicuously i would not have noticed him. i'm 5'11 and he wasn't that much shorter. i'd say
Brah
said on 3/Nov/07
Why hasn't this guy been downgraded to 5'8"?
Aratirion
said on 11/Sep/07
Oh, I think 5'8 is quite accurate. (most official pages add an inch or two, right? So I don't think they would make him shorter as he actually is) He seems to be about an inch smaller than Johnny Depp. But I'm not sure, because there are very few pics with Crook that are suitable.
Lmeister
said on 21/Jul/06
Hmm eventhough he looks taller than 5'8'' I doubt that he'd be listed shorter in his official website. Robster time to downgrade this bloke. BTW the thing that makes him appear taller than he really is that he is so freaking slim and has long legs...
[Editor Rob: yes, he can go down a bit]
Betel
said on 29/Nov/05
I'm curious as to why he is listed as 5'10" when he is only 5'8" by everyone's admission. Gervais is no more than 170-172 range, Mackenzie is probably 172-174. I've always noticed they were similar in height. He has highish shoulders and a very thin frame which makes him look tall.
By the way, Sex Lives of the Potato Men was quite good but not something ot watch with your girlfriend unless she likes crude humour.
CelebHeights Editor
said on 27/Oct/05
Lol, I emailed his rep and she said the 5ft 8 is correct! Surely he can't be only 5ft 8???
Bill
said on 23/May/05
and in The Life and Death of Peter Sellers he looks the same as Geoffrey Rush which just goes to show that modern films can't be used to gauge hight anymore.
Scott
said on 20/Mar/05
Mackenzie is taller than this. I'm 178cm exactly as mesured this year and having met him he is definitely a little bit taller than me. I reckon at least 180cm. He was also very, very skinny.