Gemma Arterton's Height
5ft 7 (170.2 cm)
British Actress best known for roles in movies such as St Trinian's, Quantum of Solace, Clash of the Titans, Prince of Persia: The Sands of Time and Tamara Drewe. At RADA drama college her height was listed as being 5ft 7. Gemma once commented when working with Daniel Craig that because in big heels she was slightly taller than him, he wore lifts to increase his stature a bit.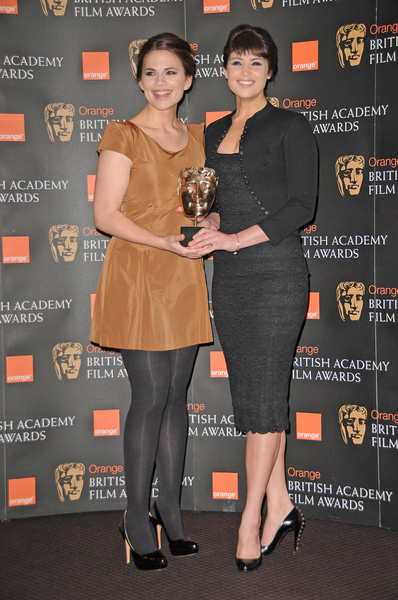 You May Be Interested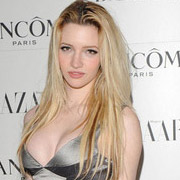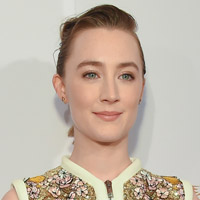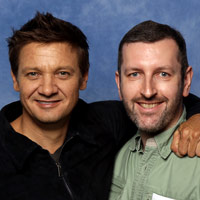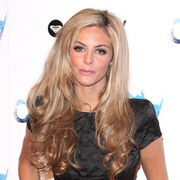 Add a Comment
32 comments
Average Guess (29 Votes)
5ft 7in (170.2cm)
MaskDeMasque
said on 2/Jun/21
5'7 and gorgeous.
Miss Sandy Cowell
said on 2/Feb/21
It's so amusing to think that someone born in 1986 is turning 35 this year! Well, such is the case with Gemma Arterton, so...
🎂💝🎊🌹 Happy Birthday Gemma! 🌹🎊💝🎂
Have a great 35th today!
Five foot seven. 😁👍🥂 XXX
Jam Cherry
said on 1/May/20
Obviously 170.5 cm +/- 0.5 her physique is more like 5 foot 8 though
Vsquad
said on 20/Feb/20
I think Gemma might have been overstating how she was taller than Daniel Craig when she was wearing heels with him.
If Craig is 5'11 in dress shoes, she would have had to be wearing a 5 inch heel to get her to 6'0. Not much of a difference. However, I guess the filmmakers would have still preferred Bond to be taller.
Miss Sandy Cowell
said on 2/Feb/20
💐🎂💝🕯️ Happy Birthday Gemma! 🕯️💝🎂💐
Many Happy Returns to Gemma Arterton, who is celebrating her 34th Birthday today. I thoroughly enjoyed her in 'The Disappearance of Alice Creed'.
5ft7. 😁👍🍰
💐🎂💝🕯️💐🎂💝🕯️💐🎂💝🕯️💐🎂💝🕯️
Allie
said on 9/Oct/18
Rob, what kind of heel do you think she was wearing in that Daniel Criag Bond movie? She did claim she was taller, so assuming Daniel is 5'11 or so in normal dress shoes.. That would have to quite a heel!

Editor Rob
Must have been over 3 inches near to 4...and with good posture and higher eyelevel she might have thought she was taller.
Nik
said on 26/May/18
Maybe! Maybe! She can have 5'7"!
MAD SAM
said on 21/May/18
171 cm in my opinion, very honest and pretty indeed
sixfooter
said on 31/Dec/14
Yeah she did look taller than JT who claims 6'1 . Stunning girl, what I'd imagine an English rose to be
Hypado
said on 17/Oct/14
170cm is spot on for Gemma Arterton.
Yellow Mamba
said on 7/Feb/14
She is taller than Justin Timberlake in Runner Runner!
Silent d
said on 21/Sep/13
5 foot 7. I like her. A little posh.
Eddie
said on 28/Jul/13
AG is an idiot on so many levels.
little sue
said on 11/Jul/13
Why is it tall enough to have proportional body features??? you can still have a too long body and short legs or short stocky body and long thin legs whether you are 4ft 7 or 5ft 7. also height as nothing to do with having a beautiful face
AG
said on 10/Jul/13
Yeah, she looks 5'7 everywhere. This is an ideal height for a woman i guess, not too tall, but tall enough to have proportional body features and a beautiful face.
ArjunaKorale
said on 20/May/13
My wife's favourite actress - she thinks that Gemma is absolutely beautiful but she's a little too tall to be my fantasy woman! Give me Rachel Weisz or Natalie Portman anyday!
Silent d
said on 18/Jan/13
She was towered by tamsin egerton in st trinians. In hansel and gretel, jeremy is a little taller. 5 foot 7. English girls are hot!
Silent d
said on 11/Jan/12
In st trinians next to 5 foot 10 lily cole she looks 5 foot 8 at least. 5 foot 7.
Mars
said on 1/Jan/12
There was a description of Gemma ca. Prince of Persia wherein the interviewer described her as "really, really tall" (of, course, if I remember, he also describes her as somewhat homely); does she just favor massive foot ware a la Jolie, could she be taller than listed, or was the interviewer just easily impressed?
joewhite31
said on 18/Oct/11
As listed.
shashwat singh
said on 16/Oct/11
i dont know wats her exact height
but the thing which i know is that is THAT SHE IS MY FAVOURITE ACTRESS
but i think she is 5'7'
but in the movie PRINCE OF PERSIA
she looked 5'10'
suzi
said on 26/Mar/11
I just saw prince of persia and she looks very tall. def 5'7 or 5'8
Hattie
said on 16/Dec/10
I think some people seem really tall in films, but i saw her in real life and she seemed really petite, and she was wearing heels
Joanna
said on 12/May/09
I agree, there's no way she can be 5'4". Watch the recent Tess of the D'Urbervilles adaptation. When she is standing with the other girls on the farm, she's taller than them and against male actors, she still looks tall. You can tell by the length of her arms and legs that she's in the 5'7"- 5'9" region and the long skirts don't swamp her at all. I was pleasantly surprised by what a good actress she is, much more to her than just a Bond girl.
emma
said on 19/Apr/09
yes that's right, she's 5'7"- no shorter.
5'4" is riduculous.
Jlee
said on 14/Dec/08
marghareita, u can tell he's taller not eye to eye. anyways! wow! she is only 22?? I read that and i thought she was like 35 at first!!
Rosy
said on 5/Aug/08
Don't know,I just remember that Murinowas listed 170cm as Italian beauty contest participant years ago. Probably she is around 167. Well. Maybe we should open a new page about her!!! :-)
Margherita
said on 1/Aug/08
No way can Murino be 5ft 7 otherwise we would see her 5ft 10 in heels. She is tiny! 5ft 5 at most maybe 5ft 4. Wireimage is the best place I found through this site with loads of examples.
Rosy
said on 1/Aug/08
To Margherita
As far as I know,according to various websites, Murino Should be around 5.7. same height as Gemma then?
Margherita
said on 30/Jul/08
In shoes they are shoulder to shouler and eye to eye.
Click Here
Problem though is she is the same height as 5ft 5 Catrina Murino. Here with Murino and Colin Firth (6ft 1). In her heels Arterton is 5 inches shorter than Firth!! !
Click Here
This means Arterton is 5ft 5!
Brah
said on 28/Jul/08
She also has a smaller forehead than him. So, even if she is seeing eye to eye with him in heels, in reality, the top of his head is higher than the top of her head.
Anonymous
said on 26/Jul/08
Gemma says, according to WENN, that Daniel Craig had to wear lifts to match up with her height-wise when she wore high heels.