Tamsin Egerton's Height
5ft 10 (177.8 cm)
English Actress best known for roles in films like Keeping Mum, St Trinian's, Grand Piano and Love, Rosie. In Marie Clare magazine she mentioned her height, saying
"I feel uncomfortable in heels - I'm 5ft 10in, so I'm always in flats"
and also was quoted in the Mail saying
"My height has counted against me many times. I've lost so many wonderful roles because I'm too tall, apparently, and it's largely down to the actor in the other part ... I'm actually not that tall. It's because I'm skinny that I seem taller."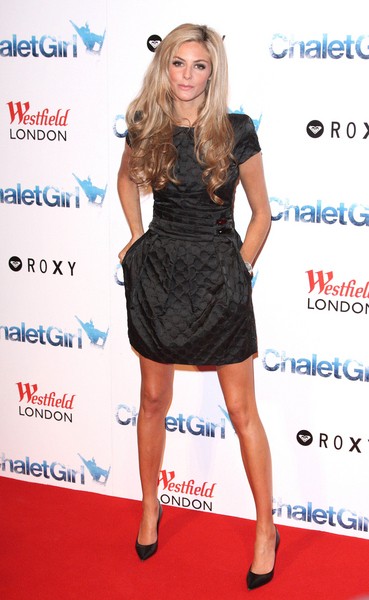 Photo by PR Photos
You May Be Interested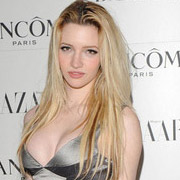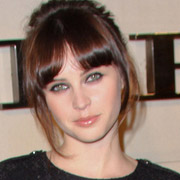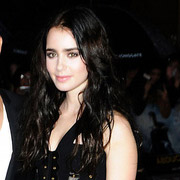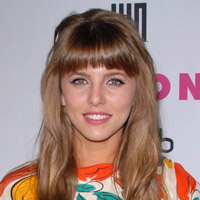 Add a Comment
26 comments
Average Guess (14 Votes)
5ft 10.09in (178cm)
Jam Cherry
said on 1/May/20
Losing roles for being tall seems sad nevertheless 178.5 cm in my opinion
Nik Ashton
said on 28/Jan/20
She should not have lost any roles, ever.
Nik Ashton
said on 28/Jan/20
@ vito - I like your name!
She puts the "T" in tall!
Ashlysummerblue
said on 5/Jan/20
178 cm
Yang (5 footer 8, 173)
said on 16/Nov/19
Similar height with Ivanka Trump.. 5ft 10 range women at least......
LDS
said on 6/Mar/19
Bit of a bizarre quote from Tamsin. I've never known any 5ft 10 woman describe themselves as "not that tall".
Junior Hernandez 1990
said on 16/May/18
5'10 1/8 (178.1) not more.
MAD SAM
said on 31/Jan/18
Definitely 178 cm if not more
Tarinator 6'1.75
said on 10/Jan/18
I would say she is 5'10.25". Looks every bit of it in her movies. Doesn't look anything shorter than 5'10" though. She's very slim and much taller than the average woman which is about 5'5" in the UK.
Jay
said on 15/Nov/17
By looking @ the pics with Josh Rob I suggest a full 5'10.5" 5'10.75" for her cos most people like to claim 5'10" even if they're almost 5'11"
Misty
said on 7/Oct/16
Agreeing with Suzette who wrote on this thread, I also live in Marylebone and see Tamsin around here a lot, she is easily 5'11. I'm five foot nine and always in flats like her and she is considerably taller than me. She is extremely slender as well.
S.J.H
said on 2/Oct/16
Her latest quote makes me wonder she atually means shes just 5'9 not 5'10..
vito
said on 16/Jan/16
she may have height of 178cm or 179cm but looking at her posture and thin body frame, she would look taller than anyone 5'10-5'10.5 .. pretty long legs .. if she's compared to anyone 6ft she would look equal .. not only she's tall but she's gifted with beauty and unique tall frame
Arch Stanton
said on 3/Jul/15
Saw a picture of her with Josh Hartnett and in one pic actually looked taller, I wondered if she was nearer 6 ft. In looking she says her dad is 6 ft 3 and mother 5 ft 8 so it aint surprising how tall she is!!
Hypado
said on 17/Feb/15
Yes, she - Tamsin Egerton - Looks 179 cm in the series Camelot.
Judd
said on 9/Jan/15
i think she could be 5'11" but for any reason i would put her under 5'10.5-10.75".
Look at her with Josh Hartnett, who's for sure nothing under 6'2.5":
Click Here
she does look no more than 3,5" shorter...5'11" from those pictures is believable!
BGee
said on 16/Dec/14
Looks 5'10 flat to me but probably hits near 5'11 in the morning. She's got a small head that makes her proportions look longer.
cat
said on 25/Dec/13
Merry xmas!hey rob,on the website *** they say that she's 132lbs;do you think that its right?
[Editor Rob: she is pretty slim so about 130 seems close]
Emily
said on 14/Oct/13
Not in Germany she would be very tall. There's tons of girls this height and taller here
Lily
said on 12/Oct/13
Rob, how tall do you think this guy is (her former boyfriend)? Just curious.
Click Here
Click Here
[Editor Rob: might be 5ft 9-9.5 range]
Silent d
said on 18/Jan/13
5 foot 10. She is really beautiful and tall.
J.J.
said on 30/Aug/12
This is where I'd say Very Tall for a woman starts!
Do you agree Rob that she is over 99% taller than other women?
[Editor Rob: yes probably about that figure]
Suzette
said on 28/Aug/12
Often see her around Marylebone, London, she lives just down the road from me. A genuinely tall girl, usually in flats and five foot ten is 100% accurate, she's an inch taller than my five foot nine. Very delicate, ethereal beauty!
Silent d
said on 11/Jan/12
She looked taller than 5 foot 10 lily cole in st trinians and she towered over 166cm lena heady. I thought she was 6 foot. 179cm is about right. She probably wore big heels. Really hot!
benj
said on 28/Aug/11
She's a full head taller than Rupert Grint in Driving Lessons.
Mosh
said on 9/Mar/11
I've seen her;She is as tall as me;my height's also 5 ft 10
Her build is really perfect. I like her appearance