Felicity Jones Height
5ft 2 ½ (158.8 cm)
British actress from films Rogue One, The Theory of Everything, Chalet Girl, Like Crazy, Inferno and The Amazing Spider-man 2. In a NYTimes 2011 interview she commented on her height, saying
"I had to spend the whole Burberry shoot standing on a box because I'm 5-foot-3 and the models were about 6-foot-2."

Photos by PR Photos
You May Be Interested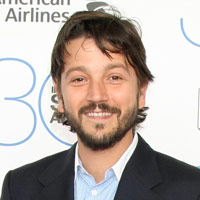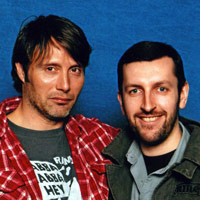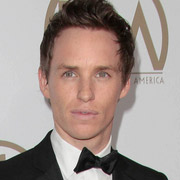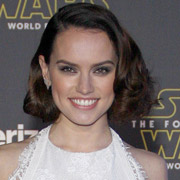 Add a Comment
23 comments
Average Guess (31 Votes)
5ft 2.73in (159.3cm)
Miss Sandy Cowell
said on 17/Oct/19
🎂🎁🕯️ Happy Birthday Felicity! 🕯️🎁🎂
Wishing the petite, pretty Felicity a very Happy 36th Birthday!
5ft2.5 😁👍
🎂🎁🕯️💐🎂🎁🕯️💐🎂🎁🕯️💐🎂🎁🕯️💐
Miss Sandy Cowell
said on 27/Mar/19
Thank you so much Rob!!!!
Miss Sandy Cowell
said on 26/Mar/19
@ Rob - I think her excellent performance in 'Inferno' deserves a mention! She was SO GOOD!
Thank you! 😉
Miss Sandy Cowell
said on 25/Mar/19
She's so clever in 'Angels and Demons' AND she's been making me laugh!
Miss Sandy Cowell
said on 25/Mar/19
I have just seen the opening scenes to the third instalment of 'The Da Vinci Code', called 'Inferno', and Tom Hanks is in hospital suffering from a head injury. Felicity is his nurse, and as soon as she marches in to talk to Robert Langdon, Tom's character, you can tell she's tiny. I won't dispute 5ft2.5. I know she's going to be Langdon's helper in this because they have already met - when she was a kid of 9, and interested in his puzzles! Is that advanced, or what? She will make an ideal helper for Robert Langdon, as he continues his frightening adventure into the unknown.
Nik
said on 12/Nov/18
I love it that she mentioned about the "Burberry shoot" above! She dosen't look 5'3" in the photograph above!
MAD SAM
said on 31/Jan/18
Doesn't look beyond 157 cm in Rogue One
Bobby
said on 5/Oct/17
Definitely 5'2/5'3 range. Might measure a quarter inch under 5'3 in fact.
Park
said on 19/Jun/17
5'3", maybe plus a 1/4 inch...
Kourosh 5'9.5 (176cm-177cm)
said on 10/Mar/17
i dont care about her height but she is gorgeous. English actresses are alot more attractive both in look and personality than american ones no offense.
Sonia
said on 1/Mar/17
5 foot 2 max.
anon
said on 24/Jan/17
I think 5'3" is close to correct for her. I remember her when she was first starting out, about 10 years ago. She was a lot thinner then too, a tiny slip of a thing, barely 100lbs. Really great to see her come into her own over the years.
Marquis
said on 5/Jan/17
Looks about 5'3", and to her credit, only claims 5'3" officially elsewhere.
And is gorgeous.
Marie
said on 12/Aug/16
She is so beautiful!
Amanda
said on 24/Mar/16
She should be more than 159, she doesn't look so tiny
Julep
said on 16/Apr/15
She looks about 5'2" to me. She's shorter than most actresses she stands next to.
Sam
said on 3/Apr/15
I thought The Theory of Everything was such a boring, paint-by-numbers Weinstein-y biopic that just felt like it sat there even with such a fascinating subject. However, Jones is one fine girl, her lips especially.
Arch Stanton
said on 20/Jan/15
Rob can you add a photo and add The Theory of Everything (Oscar nom first). Beautiful gal!
blackpearl
said on 12/Jun/12
She looks really tiny in her movie 'like crazy' Alton Yelchin who was her partner is 5 ft 8.5 and she looks barefoot 18-17 cm shorter than him.So I said that she is 5 ft 2 of 5 ft 1.5
Salander333
said on 13/Jan/12
I would say she is in-between 5ft 1 and 5ft 2.
MistressofSand
said on 2/Jan/12
I don't think she is 5"3. JJ Feild is 6"1 and in Northanger Abbey she looks about a foot shorter or a bit less than him.
Click Here
So I would give her 5 foot 2 Max. But I think she's about 5 foot 1.
MistressofSand
said on 2/Jan/12
I don't think she is. JJ Feild in Northanger Abbey is about 6 foot 1 and Felicity next to him looks about a foot or tiny bit less shorter than him so I would give her 5"2 MAX.
Click Here
brandonknight
said on 28/Dec/11
Umm, have you seen Like Crazy? She looks barely 5'2" in that flick. I would never take her word on 5'3".