Martin Klebba's Height
4ft 0 (121.9 cm)
American actor known for playing Marty in The Pirates of the Caribbean series. On his Willow Management agency he is listed as 4ft tall, though he has also claimed to be 4 foot 1.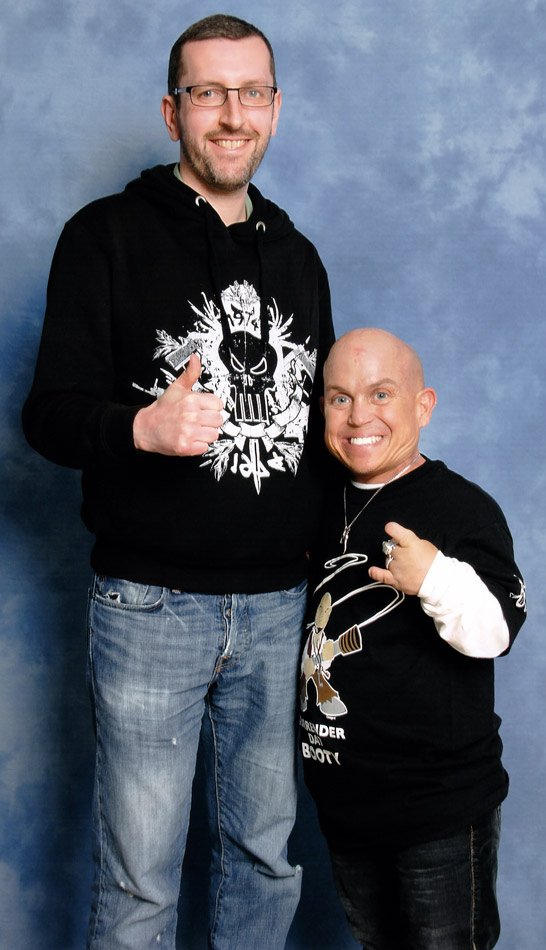 5ft 8 Rob and Martin @ Collectormania 2014
You May Be Interested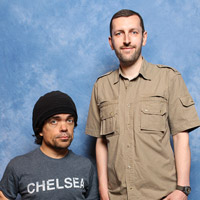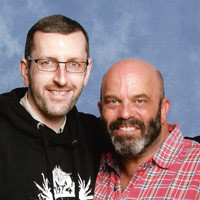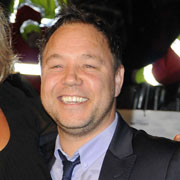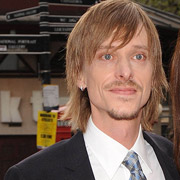 Add a Comment
31 comments
Average Guess (17 Votes)
3ft 11.51in (120.7cm)
J2Frenzy
said on 16/Nov/20
Plot twist: Martin is 6'5 and Rob's a giant
Nik Ashton
said on 1/Nov/20
@ Rob - How about adding Martin and his wife to the "19 Female Celebrities with Shorter Partners" page?
Blake
said on 4/May/20
Rob, another height claim coming from the Howard stern show. He claims 4 ft 1 and they have a tape measure measurement similar to the Luke Perry one they had on the show and they agree he is 4 ft 1. 19 seconds in to the video he is asked about his height
Click Here

Editor Rob
4ft 1 in sneakers is likely.
Nik
said on 16/Oct/19
He's such a cool guy.
Nik Ashton
said on 7/Aug/19
Nice picture.
K.A 188
said on 31/May/19
@Ironman092289
Lol those 3ft10 jokes...
Tunman
said on 15/May/19
Click Here
:
Any opinion about his wife's height?Would have thought maybe 5'6 assuming she has heels.I also wonder how tall his son might end

Editor Rob
She might be close to that range.
Michael, 5'10" 178 cm
said on 3/Dec/18
He looked no taller than 4 foot in the Pirates of the Caribbean movies. He looks 4'0" in the picture, that's a cool picture. I would be almost 2 feet taller than him, that's crazy to think about.
Nik
said on 12/Nov/18
@ Pierre - Yes, I agree.
Pierre
said on 12/Nov/18
Nice picture
Rising - 174 cm
said on 7/Jul/18
For a split second, I thought Rob was some 7 foot guy when I saw this pic in the Random Celebrity window as I noticed the height difference before their faces.
Jason193
said on 3/Jun/18
Strong 3'11 guy lmao
Angelaaaaa
said on 15/Mar/18
Rob, you're looking 6ft7 here.
JJStyles
said on 14/Jan/18
Rob you look like a giant now lol
Pierre
said on 30/Nov/17
Nice picture
Bobby
said on 12/Oct/17
@Phil, mate he needs stilts, not elevator shoes. With elevators, I can pull off looking 6ft (as though it were my barefoot height) because I'm 5'10 but Martin here is significantly below the average height, elevators won't make a difference for him. If he were 5'5, then he'd feel comfortable pulling off 5'7 in public, because 5'7 isn't that much below average, which I feel is closer to 5'8/5'9 range based on personal experience.
Rampage(-_-_-)Clover
said on 4/Oct/17
For a split second I thought Rob was an 8fter!
Phil
said on 12/Jun/17
He needs Don's elevator shoes.
Editor Rob: I don't know what height, the idea of elevators becomes a 'useless' endeavour, one that makes little difference...

A 5ft 5 man can wear them and look 5ft 7, a 5ft 2 man can pull off 5ft 4...but a 4ft man? Would it matter if he wore elevators and looked 4ft 2? The height is so far from average that it becomes pointless.
Lee168cm
said on 22/Mar/17
Wonder why he looked taller than 4'1" listed Jordan Prentice in mirror mirror? Do you think Jordan could actually be under 4'?
Editor Rob: Lee, I've not seen the film...but actors of all heights can lie about height!

Martin is one of the more honest actors out there...

abe
said on 8/Mar/17
3 foot 11 no more no more
Sam
said on 16/Mar/15
In some scenes he could pass for 4ft1.
Emil 182.5 cm
said on 5/Aug/14
Good one, Emmet
Emmett
said on 16/Jul/14
More like 3'11.5. He doesn't give as tall an impression as legit 4 footers do.
Sam
said on 20/Jun/14
Would you say he looked 5 inches shorter than Peter Dinklage? It's hard to tell.
[Editor Rob: yes, I had measured a kid around 4ft range a few months ago so had an idea of that height in mind and thought he was similar, but Dinklage looks several inches taller, his 4ft 5 is quite accurate I think.]
Rhonda
said on 10/Jun/14
Looks a solid 4"1. Not two heads of Rob smaller. A few inches above two heads of Rob(19") looks about 17 inches smaller.
[Editor Rob: I dropped a bit of height in back here as the photographer went down on his knee to take the shot]
Amaze
said on 7/Jun/14
very short, i remember being 7 years old being measured 123cm(4'0.5) by a teacher in year 2, weird memory. life must be very tough at that height, he looks 4 ft to me.
Connor 183cm
said on 6/Jun/14
Its really hard to tell how tall he is because hes that short, he could be 4ft-4ft 2.
Connor 183cm
said on 6/Jun/14
Arch Stanton were you referring to me?
6'1.75 (187cm) 80 kg
said on 5/Jun/14
Deep Roy? height?
Arch Stanton
said on 5/Jun/14
If I hadn't seen the listing and what they claim for him actually I would have guessed him a bit taller and gone with something like 4 ft 2. At 5 ft 8 range Rob would probably have around 30 inch inseams, 3 ft 6 would be lower jumper level and he probably looks a good 8 inches taller than that.
Arch Stanton
said on 5/Jun/14
Rob is this one of the hardest entries you've ever had to guess on here? I find people this height extremely difficult to gauge! Sub 5 ft is hard enough but 4 ft is crazy! You've probably just taken their word for it. You don't exactly get much practice gauging adults at this height to do! In reality he could be anything from 3 ft 10 to 4 ft 4 in looking at him here. I bet he measures himself all the time and says "I'm a legit 4 ft aren't I Rob?" You could always be that short Connor! :-)
[Editor Rob: the further away heights are, the harder it can be.]