Stephen Graham's Height
5ft 5 (165.1 cm)
English actor, best known for films such as Snatch, This is England, The I Inside, Gangs of New York, Public Enemies and Pirates of the Caribbean: On Stranger Tides. On TV he played Al Capone in Boardwalk Empire. He wrote his height for a stat sheet on Band of Brothers as 5ft 6.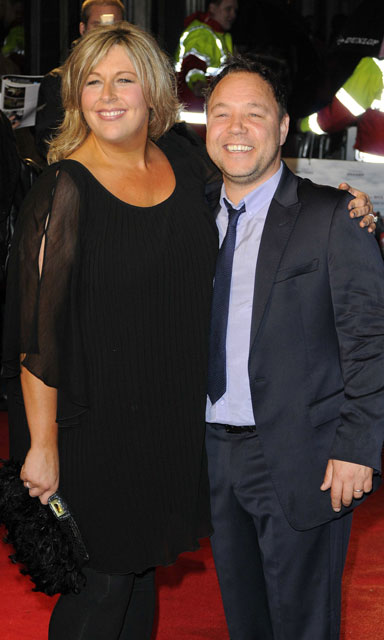 Photos by PR Photos
You May Be Interested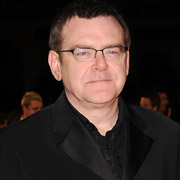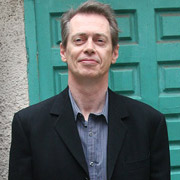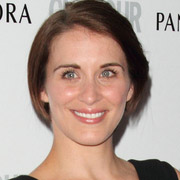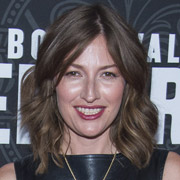 Add a Comment
30 comments
Average Guess (21 Votes)
5ft 4.52in (163.9cm)
Sonny Black
said on 24/Apr/20
Just watching Boardwalk for the first time and taking issue with his casting as Capone. He's was too short and looks nothing like Capone.
Jkiller
said on 19/Feb/20
164.5cm
Jenny Mcgillicuddy
said on 10/Jan/20
I would say 5.5 and great actor in the new series "White House Farm", he is superb in what ever part he plays. However,in 1985 was the height restriction for policemen to be taller? Come on researchers have you got it right?
Miss Sandy Cowell
said on 8/Jan/20
This guy is acting gold dust!
Never did I think I'd see the day when I'd be watching him play a detective but he is and the production is called 'White House Farm' and it tells the bitterly gruelling story of the slaughter of a family back in 1985. There is but one survivor, a young man.
This is the first of six episodes. Stephen is the shortest member of the investigating officers.
I agree with 5ft5 for Mr Graham. 😁👌
I wonder how tall he is when he wakes up in the morning? Nearly 5ft6 perhaps?
Paul Wood
said on 8/Jan/20
I've seen photos of him standing side by side with the adult Thomas Turgoose (5ft 4.75in) and he looks slightly shorter. I think Stephen Graham is 5ft 4.5in.
Leonari
said on 6/Dec/19
Looks 164 and nothing above that mark. Great actor
Nik
said on 30/Sep/19
He's as cool as a cucumber and so is his height!
Miss Sandy Cowell
said on 3/Aug/19
🎶🎂🎁 Happy Birthday Stephen! 🎁🎂🎶
Wishing the excellent actor Stephen Graham a fantastic 46th Birthday! XX
5ft5.
🎈🎉🕯️🍰🎈🎉🕯️🍰🎈🎉🕯️🍰🎈🎉🕯️🍰
Littlelee5ft6
said on 30/Jul/19
I see 2 to 3 inches between him and Martin compston in photos together. Maybe Martin is 5ft 7 and stephen 5ft 4.5?
Dickie
said on 22/Jun/19
See him regularly passing through Leicester station. Would say he's around 5'4.5.
MaskDeMasque
said on 5/May/19
I think 5'4.5 is a better listing. He looked more than 4 inches shorter than Alan Carr on Jonathan Ross show.
Sandy Cowell
said on 3/Aug/18
🎈🎂🎁 Many Happy Returns of the Day to Stephen! 🎁🎂🎈
Have the greatest of memorable Birthdays Stephen, with your wife, kids and friends - 45 today!
What a fantastic actor, and one who has caught my eye and interest just this year. I look forward to seeing many more of his films. 😁👍
Sandy Cowell
said on 30/Jul/18
One thing that watching a series as good as 'Boardwalk Empire' leaves you with is a renewed interest in its Stars and, as is the case for me with Stephen Graham, I have been alerted to his brilliance and am checking out his films with the sort of vigour that I never had for him before! I just ordered a film of his called 'Hyena', which promises to be the best British crime drama since 'Sexy Beast', and just yesterday I watched the hugely recommended 'This Is England', starring Stephen and little Thomas Turgoose. Although I had seen it before, this time I saw a more sensitive side to Stephen's character, and the tears and regret that he displays after attacking poor Milky. I thoroughly enjoyed Stephen's part as a troubled alcoholic in his episode of series 3 of 'The Street', wherein he stars alongside Maxine Peake and learns that he is the father of a 16-year-old Down's syndrome boy.
Too true, even Maxine is taller than Stephen in this, but the son is not, and looks about 5ft3 to me, with growing still to accomplish. Again in 'This is England', the only male actors smaller than Stephen are growing kids, but that matters not a jot, because it was films such as this that alerted Hollywood that if they needed a shorter-sized tough guy, Mr Graham fitted the bill, and would do any role they threw at him complete justice.
Only today I found out that Stephen is in 'Gangs of New York', and my - as yet unwatched - copy of the film is staring me in the face, though right at the bottom of a heap of films, I cannot think of a better reason to manoeuvre it out and give it a watch!
Stephen Graham is chalked up on Google as 5ft6, by the way. I doubt that this is even his morning height, but it could well be 5ft5.75, or just under. However, I will not err away from my last guess of 5ft5. Some actors simply don't need to be tall!
Tall Sam
said on 11/Apr/18
The real Al Capone was I believe listed as 5'9" with a build like a linebacker so he was taller than average and heavily built I believe for a man of Italian descent of his generation, which probably made him even more imposing to rivals on top of being a mercurial sociopath. The Stephen Graham version suggests a more impulsive and diminutive hot head and reminded me quite a bit of Joe Pesci's roles in Scorsese's films but Graham was quite good at that kind of role.
Sandy Cowell
said on 9/Apr/18
How amazing is this?
The two brothers of Al Capone are played by 6ft1 Morgan Spector (Frank, I believe), and Domenick Lombardozzi, (Ralph) who is written up on Google as 6ft!
Compare that to 5ft5 Al!
I wonder how fact-based this actually is?
😒 🔫😋
Sandy Cowell
said on 24/Mar/18
😑 Correction Time! 😑
That ought to have been 'Now that's quite something!' instead of 'No...'
That's all for the time being from CT!
Sandy Cowell
said on 23/Mar/18
Hey, I have just seen Stephen Graham in the film 'Season of the Witch', starring alongside Nick Cage and the great Sir Christopher Lee!
No that's quite something!
Sandy Cowell
said on 21/Mar/18
No comments since 2013? Well I never!
I've just asked Google who plays Al Capone in the TV series 'Boardwalk Empire', and the result has amazed me! It's not that Stephen isn't playing his part well, because he is; it's that I KNEW I recognized this actor from other things, and now that I find out that they include 'This is England' and 'Snatch', I am truly amazed!
I am thrown by his progress and that he has gone from leaps and bounds into this American series and chosen, partly because of his short height, to play AL CAPONE! What an honour! I am more than impressed, and from what I've seen so far, he is playing the part very well indeed!
The results Google came up with for Stephen Graham included that his height is 166cm. I am inclined to believe the slightly lower option of 165cm, as written here, so that is what he gets!
I know the series first graced our screens around 7 or 8 years ago, and that I am commenting on a programme that's been around for ages, but my investigations are new and fresh to me, so I will speak as I find!
5ft5 goes in the box!
'Boardwalk Empire' goes on MY box again presently! 📺📀
Markus from Italy
said on 14/Nov/13
In The Snatch he looks 160/163 next to Statham in my opinion. In Boardwalk Empire looks 165 but he probabily wears lifts on that show.
Sam
said on 9/Sep/13
To me he's more likely to be 5'4" than 5'6" but I think 5'5" is probably legit. His head comes up to Michael Shannon's chest.
SAK
said on 19/May/13
This guy looked really short next to Tim Lovejoy(180/5f11) on 'The Sunday Brunch'.
He looks atleast 7" shorter then Lovejoy(180/5f11).
He is no taller then 5f4.
Adamz
said on 4/May/13
5'5" is the maximum height he stands at.
Hew
said on 5/Jan/13
He's 5'3.75 at most. More or less 5 inches shorter than Johnny Depp and a good 7 shorter tha Mickey Rourke
Johnnyfive
said on 14/Nov/12
I think he needs a downgrade. He constantly looks five inches shorter 5'9 Jason Statham in Snatch and also at the UK premiere photos of The Wrestler with Statham and 5'10ish Mickey Rourke. 5'4 is a better fit.
PW
said on 26/Dec/08
On a radio show a few weeks back he was getting interviewed about the coming film Public Enemies. Asked what he thought about playing Baby Face Nelson he said, well he was similar to me 5.5 and bad tempered.
Daii
said on 6/Dec/08
In This Is England I thought he was about 5'7, but obviously I was wrong. Hmm I could agree on 5'5 as he was wearing thick soled boots in the film
Anon
said on 3/Dec/06
I met stephen graham at the london film festival and he's about 5'5 - 5'6
martin
said on 7/Jul/06
Hi i have met steven i am working as a security guad in manchester where he is filming his new show inosence in a old police station he seems to be a nice guy and seems to have time for a talk. he is about 5ft 5in i am 6ft and he comes up to my shoulders. i am hoping to get his autograph on saturday.
[Editor Rob: I think yes I agree that he's more 5ft 5...]
some person
said on 30/Jan/06
statham is 5'9"? really? i thought he was taller. stephen graham doesnt look like hes 5'4" i thought he was like 5'8" and like jason statham was about 5'11"
but i dont know
Anonymous
said on 14/Sep/05
If Statham is decidedly 5'9, in Snatch Tommy is a lot shorter talking at least 4 inches if not 5 or 6. Assuming its 4 then this guy would be 5'4 tops