Michael Sheen's Height
5ft 10 (177.8 cm)
Welsh actor, best known for roles in films Underworld, Frost/Nixon, Unthinkable and The Damned United. In the Express Newspaper he mentioned that
"Whenever anyone asks me how tall I am I always want to say six feet but I'm not I'm five feet 10"

Photos by PR Photos
You May Be Interested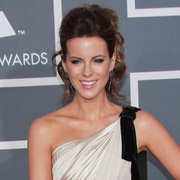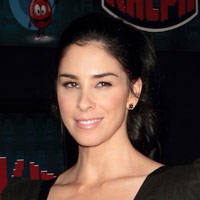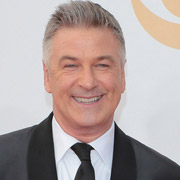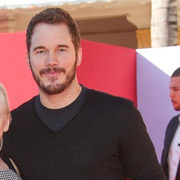 Add a Comment
57 comments
Average Guess (26 Votes)
5ft 9.54in (176.6cm)
MaskDeMasque
said on 3/Feb/21
@Ian555
Sheen barely looks taller than Hardy there. I can't see any more than 5'9.5 for him.
Ian555
said on 21/Oct/20
Rob how about 5' 9 3/4" for Sheen? I can't see him being any taller than 5' 10", but no shorter than 5' 9 1/2" based on how he looks with 6' 1 3/4" Chris Pratt
Click Here
,
Click Here
,
Click Here
. With Simon Pegg, around an inch taller looks plausible
Click Here
. With Tom Hardy, he looks around 0.75" or 0.5" taller
Click Here
,
Click Here
and with David Tennant, he looks around 3 inches shorter
Click Here
,
Click Here
.

Editor Rob
9.75 is a figure he could measure
Nik Ashton
said on 29/Jun/20
Many guys of his height would claim to be 6'0"!
BT
said on 21/May/20
He has a surprisingly stocky build and his head also appears quite large with all the hair and beard he's sporting, so I could understand how he gives more of a 5'9 impression.
Looking a little shorter than Cranston here
Click Here
(who I think could still be a more solid 178 cm). With Hamm and Tennant I'd say around 177 cm looks likely as well
Click Here
,
Click Here
.
5'10 seems like an honest enough claim, but it's the most he could be. My best guess is 5'9.75.
Miss Sandy Cowell
said on 5/Feb/20
🎁🎂🎈 Happy Birthday Michael! 🎈🎂🎁
Michael Sheen is today turning 51, so he's been 17 three times! Let's hope he celebrates his special day to the full!
5ft10 is my Birthday guess for him. 😁🎉
🎁🎂🎈🎉🎁🎂🎈🎉🎁🎂🎈🎉🎁🎂🎈🎉
Miss Sandy Cowell
said on 15/Dec/19
There's nothing wrong with 5ft10, Michael! Why do so many regard 6ft as the Holy Grail of Height?
A genuine 5ft10 is quite tall! 😁
QM6'1QM
said on 29/Nov/19
John Davies said on 2/Jun/19
Nope, he does looks much shorter than David Tennant.
Sardik Kaddy
said on 26/Aug/19
No way he's 5'10. Noticeably shorter than Owen Wilson in Midnight in Paris. Owen's half an inch over 5'10 would not give such a bump. I think he's 5'9, 5'9.5 max.
Miss Sandy Cowell
said on 14/Jun/19
I just saw the Welsh actor on form in a Celebrity edition of The Chase. He was noticeably taller than Bradley's 5ft8.5, but not by heaps so, yes, I can see 5ft10 for Michael.
He got through to the final with two other Celebs, but they didn't end up beating Beastie Boy. Each Celeb won £1,000 - which is better than a kick in the 🌰🌰's!
John Davies
said on 2/Jun/19
Doesn't look much shorter than David Tennant
MaskDeMasque
said on 6/May/19
176-177cm range. Def under 5'10.
Junior Hernandez 1990
said on 20/Nov/18
Maybe 176.5-177cm range.
Animus
said on 5/Nov/17
He looks at least an inch shorter than Owen Wilson Wilson listed on this site at 5'10½. I think Wilson is a little closer to 5'11 than his listing suggests and Sheen might fall a bit short of a legitimate 5'10.
I'd say Michael Sheen is 5'9½ or 5'9¾.
Flyin
said on 21/Apr/17
177cm so as close to 5'10 as I am to 5'11
Sam
said on 11/Mar/17
Why does he play Blair when he is 2 inches shorter?
Rent
said on 26/Oct/16
In every photos with Owen Wilson, he looks 3-4cm shorter than him, whatever the angles.
TJE
said on 15/Aug/16
He barely edges out Lizzy Caplan in a small heel. 5'9
Gaspergoo
said on 29/Jun/16
probably right around 5'10".......doesn't come across as short like Tom Cruise or Pacino
AJ
said on 22/Jun/16
Weak 5'10"
musket
said on 25/May/16
He is listed as 175cm on google he is 174cm.
N
said on 24/Oct/15
Seen him in HMV on Oxford street, London. He's 5'9.5" I'd guess, being 5'10" myself wearing similar flat Vans style trainers.
Axaros
said on 18/Aug/15
Rob are you sure he's not 5'9''? Could I know why you estimate him as 5'10''?
[Editor Rob: he can look anywhere in 5ft 9-10 range]
Lorne???
said on 24/May/15
He gives off a 176-7 impression...
Empire
said on 13/Oct/14
He looks 175cm next to 163cm Lizzy Caplan in Masters of Sex. And he also always looked a bit shorter than 178cm Caitlin Fitzgerald who's always wearing flats on the show.
Empire
said on 13/Oct/14
He looks more like 175cm next to 163cm Lizzy Caplan in Masters of Sex.
Chris
said on 20/Jul/14
He has a small head and no chin, so he should be shorter
AJ
said on 16/May/14
Agree with everyone else, the 5'9.5" listing you had him at a few years back was more accurate.
MD
said on 19/Dec/13
With 5'8.75" Simon Pegg:
Click Here
Vecrotus
said on 5/Oct/13
I always thought Sheen was more like 175-177cm. Never really saw as being 178cm. I don't know, he gives off a very meek appearance. He looks average.
Scott five eleven
said on 7/Sep/13
Have met him here in Wales. He wasn't much shorter than me (5'11) but he had loafer style shoes on whereas I had flat trainers. He's 5'9.75 barefeet I'd say.
MaskDeMasque
said on 12/Feb/13
Just watched Beautiful Boy, thought he looked 5'9ish, 176-177cm i think. Prob isn't 5'10.
logan noll 1996
said on 7/Oct/12
He looked 5'10 next to Bill Nighy in Underworld:Awakening.
Felipe
said on 13/Sep/12
In Midnight in Paris, next to 5'10.5 Owen Wilson, he looks 5'9, maybe under...
Actor
said on 19/Oct/11
I went to drama school with him -- he's 5 9 or 10. No taller
Eli
said on 27/Aug/11
mr sheen is rocking the lifts
Tom
said on 20/Nov/10
I met him tonight and either he's wearing lifts or he's 6 foot. Stood eye-to-eye with me and in the film Tron he's as tall as Jeff Bridges.
Chris
said on 19/Nov/10
@ Harvey, short legs has nothing to do with height, I know a guy with 30" legs, he's 5'10, I have 32" and I'm 5'8, different people have different proportions.
I just saw him in Twilight: New Moon, they say Robert Pattinson is 6'1, but Billy Burke is 6'1 and he's taller, downgrade rob to 6' this guy had bigger shoes than Rob and looked a tad shorter, so maybe 5'11 with these on, considering they looked like lifts, I'd say he's around spot on here ;) 5'9.5 sounds perfect!
flash_of_eden
said on 26/May/09
5'9" I would say. He is considerably shorter than 6'2" Frank Langella in Frost/Nixon, and Langella even had to stoop considerably in conveying Nixon's trademark slouch.
Steven
said on 10/May/09
No more than 5-8.
Random Person
said on 25/Mar/09
5'8'59 ranges I'd say.
DDFAN
said on 22/Mar/09
on his recent appearance on 'friday night with jonathan ross' he seemed to be around 2-2.5 inches shorter than 6'1.5'' ross.
JIMMY CHASE
said on 16/Mar/09
He simply has to be shorter than 5 ft 10. Rebecca Hall was easily 2 inches taller in most of the scenes. He seems to have a frame befitting of a smaller guy also. She's listed as 5 ft 9. My guess is that he is in the 5 ft 8 - 9 range.
Zach #2
said on 9/Feb/09
5ft 10" is too generous for Sheen, I recently saw him and Jason Isaacs at The BAFTAS backstage show in London, where they both came and talked to an audience of film lovers. I was only a few yards away from them both and Michael Sheen looked 5 9" Max (I was actually suprised he werent taller) and Jason Isaac cleared him by a good 2 inches. so 5 11" seems bang on for Isaacs
Mr. R.
said on 3/Feb/09
After seeing Frost/Nixon, I came back home to figure out Michael Sheen. He looks to be similar in height to Sam Rockwell who seems about 5-8. From this and other pics i found, I think that Sheen is between 5-8 and 5-9.
September
said on 1/Feb/09
I don't know what it is- maybe it's just his frame size, but I seriously had him pegged as 5'6.5" to 5'7". He just seems small to me.
Chris
said on 24/Jan/09
Haven't seen the film, but in the poster he looks the same height as Rebecca Hall, so 5'9" ish.
bogart_heels
said on 10/Dec/08
mmmmmmmm. get the feeling that the activity on this page might pick up thanks to frost/nixon. be interested to hear about any sightings - he looks a good inch or 2 shorter than 5'10 in that film.
werewolf
said on 19/Nov/08
wow he isn't a big guy, well im surprised that nobody in this forum had commented .
Underworld
said on 13/Feb/07
Apart from Underworld, he looks taller in his other roles...I had guessed 5'10'' for him a long time ago.
I was surprised when I saw him listed as 6'1''a long time ago...
Marcus
said on 19/Jun/06
I can't believe this...imdb has Michael 5'9'' at the moment!
Marcus
said on 30/Apr/06
Now we're talking...By the way, I wonder how tall is Shane Brolly (Kraven in Underworld), 'cause he looks like a tall guy (maybe 6'1'' - 6'2'') for me...? The IMDB has him 1.85cm, so it might be quite correct...I don't know, you tell me!
[Editor Rob: yes, 185cm is a good guess for brolly]
Marcus
said on 30/Apr/06
Come on Rob...No way he's over 5'11, probably between 5'9 and 5'10...He's a medium guy, not tall at all!
[Editor Rob: ah, thanks for reminding me about this geezer, yes not tall, downgraded for certain...he looks similar height as Tom Hardy and and again with Hardy

I met Hardy in 2005, he is near enough 180cm, the height he claims...unfortunately I never got a pic with him, but here Is a crappy pic I took of him.
]
old friend
said on 11/Apr/06
I used to know him - he's around 5,9 but he appears taller because he's so slim and athletic. He's definitely not a six footer - his parents are both short.
QuinnAbercromby
said on 26/Jan/06
I think.. he is not more than 5,7! Look at the picture!
http://www.imdb.com/gallery/granitz/2114/Events/2114/StephenCam_Kahn_1450196_400.jpg?path=pgallery&path_key=Sheen,%20Michael
And compare the heights! :) But maybe I am wrong!
J-Dog
said on 1/Nov/05
http://www.allstarz.org/kate/sheen.jpg