Toby Stephens Height
5ft 9 ½ (176.5 cm)
English actor, best known for roles in Die Another Day, The Machine, Jane Eyre and TV shows Black Sails, Lost in Space, Summer of Rockets and Vexed. In the Spotlight directory he used to have his height listed as
"5 feet 11 inches"
.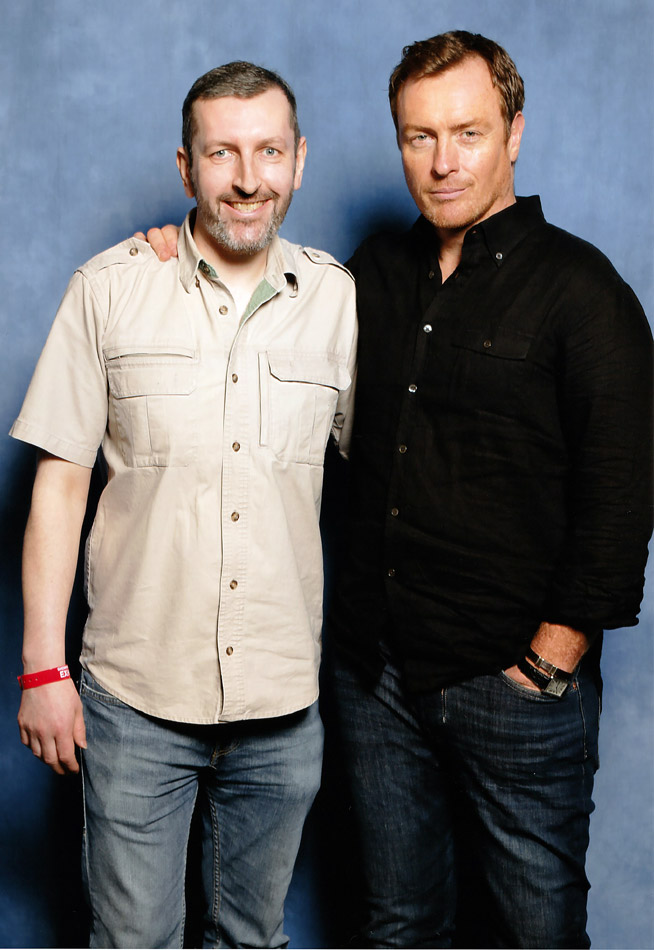 You May Be Interested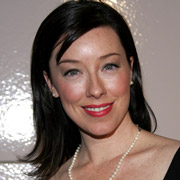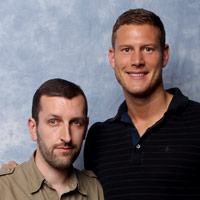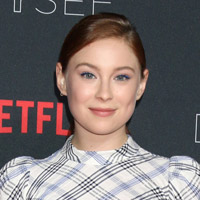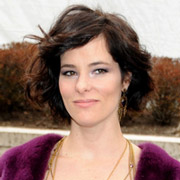 Add a Comment
42 comments
Average Guess (46 Votes)
5ft 9.44in (176.4cm)
Nik Ashton
said on 27/Jul/21
If he's 5'11" then I play up front for Celtic!
Rampage(-_-_-)Clover
said on 1/Apr/21
If he's 5ft11 then Brosnan is 6ft3!
VitoCheng
said on 17/Aug/20
I give him a possibility of 177.5
Me.T
said on 24/Jul/20
I would've guessed 177, can look nearly two inches taller than Luke Arnold.
kebapsevert
said on 20/Jul/20
He looks almost 5'10 with the picture with you.
Jkiller
said on 29/May/20
5'9.5 (177cm) seem accurate
VitoCheng
said on 27/Oct/19
I still think that Toby is between 177 and 178.
He should be no less than 176cm
Josh Jeffords
said on 3/Oct/19
This guy is tough he always looks small, but hey a 5, 9 guy is next to 6, 2.
I'm gonna guess hes a booter and give him a kick cause 5 11 is a laugh.
Man in Black
said on 13/Sep/19
Watching Die Another Day just now. He looks about 3" less height than Brosnan.
okbymeman
said on 1/Sep/19
Rob, how are you able to determine when someone is 5'9.5 vs just 5'9? Is it from measuring people day in and day out. It seems to me that your eye level is right at the 5'3.5 mark, so to me this guy would seem a 5'9 with his eye level being at 5'4.5. Pinpointing where the top of the head lies is seems like an impossible task.

Editor Rob
Well, hair is tricky, but you can guess people within ranges if you have a knowledge of how heights look from your perspective, and comparing against other people whose height.

You try to find a range somebody looks, for Toby he seems taller than 5ft 9 people, but I'm not convicned as tall as 5ft 10 people in person...so 9.5 I feel is still a reasonable figure for him.
Markymark88
said on 17/Aug/19
He sure looks the listed height next to Rob, but can't help wonder if he's wearing boots in the pic. He looks max 5ft8 in Black Sails, more like 5"7½.

Editor Rob
I had my nike arraws, he had nike
Air Max 90
's or air max one - they can look quite similar.
Connor Simpson
said on 11/Aug/19
He actually does look this with Rob, 5'9.5.
Christian 6'5 3/8"
said on 19/Jul/19
@Pierre
5'9.25" is the worst case for him but no less.
Yang (5 footer 8, 172-173)
said on 17/Jul/19
HE IS 5FT 9!!!!
avi
said on 11/Jul/19
@Editor Rob
Wow Rob. Thought he was at least a solid 5'10. Maybe close to 5'10.5.
In Die Another Day he does look 5'10ish.
Do you think he could be closer to 5'10 than 5'9.5?

Editor Rob
From seeing him up close I wouldn't estimate 5ft 10, but I feel somewhere around 5 ft 9.5 he would measure
Miiiiiiighty_-
said on 11/Jul/19
I would never have thought he was below 5'11 by judging through " Black Sails "..
Shows how much a good pair of boots and good angles + a slim physique can do for your tallish impression.
I'm taller than him but I get called " short " even by people shorter than me because I'm built like a firehydrant and have longer torso to legs ratio...
Same people would probably call him " tall " LOL
Rory
said on 9/Jul/19
Old George looks well there, doesn't seem to look much older or shorter than when Rob met him in 2006. Still looks 6ft unless Toby had dropped height.
Tunman
said on 9/Jul/19
If anything he's 5'9.5" with George.Could be an example of a dude who doesn't drop under his listing.I think most celebs here would,if we were ever to measure them(I'm speaking of fractions obviously).
Tunman
said on 7/Jul/19
Why so many think of this man as taller than this listing?btw the above pic is quite telling,Rob reaches over his hairlevel which won't make him more than 176cm but I could buy 176,5 if his head was slightly more level which corresponds to the listing.

Editor Rob
You can see him with
Lazenby
that day.
khaled taban
said on 3/Jul/19
I don't know why, but I feel this man would measure 176.7cm so 5'9.6".
5'11.125
said on 29/Jun/19
Het Rob, what height would you say this guys eye level is at.

Editor Rob
eyelevel maybe 4.75 range
TheBat
said on 28/Jun/19
5'9.5" is accurate. 5'10" in 0.5 inch shoes.
Lazar99
said on 27/Jun/19
Yes, in person he looks 5ft9 1/2
Strange danger
said on 27/Jun/19
He looks atleat 5 ft 10 with you or he is the tallest 5 ft 9 and half guy
Johan 185 cm
said on 27/Jun/19
Nice pic and you were right about his height Rob. Just goes to show that Tv angles can really make someone taller or shorter as they wish. I wouldn't have guessed him under 5'10" at all.
Andrea
said on 27/Jun/19
He looks a genuine 5'9.5... well, certainly no less than that in the pic!
P.S. You're finally uploading some new pics lately, Rob, nice! 😉

Editor Rob
He has a little bit more sneaker, but not as much as 1/4, I think. In any case barefoot he would measure somewhere around 5ft 9.5.

Well my aim is to be regular, hopefully it will continue...👌
BT
said on 17/Mar/19
Oh, didn't know you had met him! No photo? I haven't seen nearly enough of him to say whether he was this far off his 5'11 spotlight listing. He probably isn't 5'11, but can look a good 5'10 from what I've seen. Compared with 6ft listed Rick Yune:
Click Here
, and Mark Ryan who you've met and listed 5'9:
Click Here
, I wouldn't say he looked under 5'10.

Editor Rob
Well he's somewhere around 177 I feel, Mark I think could be 173-4 nowadays.
I'll eventually get back to uploading photos.
I have been looking at uploading short videos as a visual supplement to adding their photo on here, also including the
Mugshots
too.
I'm trying to find the right length for them, and whether it's actually worth the time. I need a few months to decide, hence why I have been slow to upload in 2019!
One thing I'd like to mention to visitors - please consider in future - use the 'save page' on Archive.org (
https://archive.org/web/
) (or grab screenshots) as much as possible when adding links in your comments to other sites because the chance of archive itself vanishing is tiny, but the chance of your link becoming a dead end is massive.
Link rot is a real big problem.
On this site it just grows every year - the percentage of links in comments that are dead ends is staggering. For any interesting quotes or articles, it's something I should have been doing myself over the years, because in the majority of instances I saved the quote text itself from the article, but didn't archive the article/source itself!...and a lot of original sources have gone, url structures have changed, articles themselves have been deleted or moved behind a paywall now.
One thing I haven't changed is this site structure.
In 2005 if anybody linked to: www.celebheights.com/s/Tom-Cruise-3.html
Then in 2019 that link will still work!
BT
said on 16/Mar/19
Rob, are you sure on 5'9.5 for him? He looks well over that with Ray Stevenson here:
Click Here
.

Editor Rob
I'd have said that's around the kind of range he looks in person, close to 177cm.
Miiiiiiighty_-
said on 19/Feb/19
Surprising..
I tought he looked around 180cm in Black Sails. Didn't pay special attention, but he must have had some solid footwear, or that's bad news for the whole show's cast but Tom Hopper.
davec
said on 16/Apr/18
5'9.5 inches looks about right. I was watching the Netflix lost in space series. If Molly parker and and Mina Sundwall are really 5'5" or so it makes sense.
diavolo
said on 17/Mar/18
Didn't look taller than 5'9" next to Brosnan. And he played the same character as Will Yun Lee (after genetic modification), who's listed here as 5'8.5" (174 cm).
Mancunian
said on 22/Dec/17
Stood beside him at the railway station. Surprised how small he was. 5 foot 8 max. If 5.9 definitely in lifts.
Vibram
said on 4/Dec/17
Looked 5'10 - 5'11 next to 6'1.5 Brosnan in die another day. Must of had him in lifts. I'm surprised he's a mid 5'9 range guy.
180cm
said on 6/Apr/17
Thought he looked about my height in black sails
Patrick 5foot9othing
said on 20/Jan/17
yeah yeah, missguess rob, you have to check it again. Hes taller.

Editor Rob
I could see a 5ft 9.5 range for him.
Arch Stanton
said on 16/Dec/16
You can see it a weeny bit actually with Maggie in that gingery/freckly skin tone.
Arch Stanton
said on 16/Dec/16
I didn't realize he was Maggie Smith's son, Looks nothing like her or Robert Stephens. Good looking guy but you can tell he's ginger and tries to hide it!
Arch Stanton
said on 16/Dec/16
Rob can you add The Machine? Are you sure he's this low? In fact in The Machine I thought he looked 4-5 inches taller than Denis Lawson!! Does he wear lifts? I honestly thought he looked about 6 ft in it.
Tiago
said on 26/Oct/16
He looks 5'10 FT in Black Sails...
Rampage(-_-_-)Clover
said on 21/Oct/16
I thought near 5ft11!
Johan
said on 3/Sep/16
Wow , now this is a shocker. I wouldn't have guessed him any less than 5ft 11 from watching Black Sails. Tom Hopper is pushing 6ft 5 and it certainly doesn't look more than 6 inches while Ray Stevenson looked only 4-5 in taller when they duelled over the fleet.
Must have had some nice boots or something.
e173.1cm
said on 23/Mar/15
Wow, this is surprising! I had him pegged as 5'10" based on his height relative to Luke Arnold on Black Sails. Stephens has 1-2" on Arnold, so Arnold, who is listed as 5'9", should be downgraded to at least 5'8.5".