Tom Cassell's Height
5ft 6 ½ (168.9 cm)
English Youtuber, known for TheSyndicateProject. At age 18 he said "well obv with shoes on im 5'7/ 5,8 but i measured bear footed so im actually 5'5 normaly xD"..."Infact with no shoes acuratly im 5.75 xD inclue my hair im 5,8+ xD ahahah !" Then at age 22 tried to claim "5'10" and when called 5'7" said "for a fact I'm not 5"7! I was 5"7 like 3 years ago lol". Most recently he said "Im 5"9".
You May Be Interested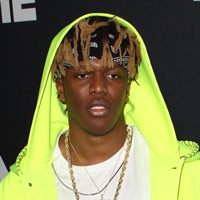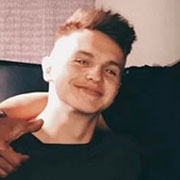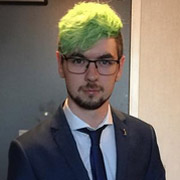 Add a Comment
29 comments
Average Guess (14 Votes)
5ft 6.41in (168.7cm)
Kaysan
said on 19/Oct/20
I was thinking 5'9 at the most and 5'8 minimum for seananners this is not what a 5 inch difference looks like it is way more
Leesheff85
said on 23/Sep/20
Seannanners looks maybe 5ft 8 there if tom is as listed. nothing more
Rachmaninoff61
said on 2/Apr/20
Hey Rob, based off this listing, how tall do you think well known youtuber Seananners is? He's furthest to the right in this picture beside Tom.
Click Here

Editor Rob
He has consistently claimed 5ft 11, which seems hard to believe.
Mesh20
said on 4/Nov/19
My bad, it was a parkour video from 5 years ago he claimed he was 5'11, not a rock climbing video.
Mesh20
said on 4/Nov/19
He once claimed in a rock climbing video he was 5'11 which is hilarious. He's lied about things in the past so it's no surprise he would lie about his height. But exaggerating it by nearly 5 inches?...hilarious.
Nas Kaseh
said on 14/Apr/19
Rob, can you do one on CaptainSparklez (Jardon Maron) he claims to be 5'7 but next to Tom he's atleast an inch shorter than him.
Austin1234
said on 7/Feb/19
Click Here
at 26:41, Joe Weller and Tom go back to back. Joe looks an inch and a half taller but has the footwear advantage (Tom is wearing flats and Weller is wearing thick Nikes). What do you think Rob?

Editor Rob
I'd have said maybe 4cm or so.
Austi86
said on 7/Jan/19
I've met him, I'm 5'6¼" and we were both in flats. He edged me out by at least an inch.
Sandy Cowell
said on 16/Nov/18
@ Nik - I think my interest in height when growing up was considerably above average - just not my own! I only got measured when others did it for me.
Rob's height seems to have been set in stone when he was 14! His skeletal structure won't have been though. That's not fully mature until you're in your twenties, with the bones in the hands and face still slightly expanding. Now I learnt THAT in my teens!
Of COURSE my Mum bought that picture of her flat-chested, pigtailed daughter of 13 and-a-half! Parents don't seem to warm to their children growing up!
Cheers Nik!
Nik
said on 15/Nov/18
@ Sandy Cowell - It's interesting to see that you did three comments on Tom's page yesterday! I wish I'd just kept a record of my height when I was growing up, I wasn't really interested in height back then so it was not something I thought about! It looks like Rob didn't grow much between the ages of 15 and 18, when boys tend to grow most! I also have the feeling he may not shrink much after the age of 40 either!
It was really interesting that your Mum bought a really nice picture of you going down to the beach with a bucket and spade!

Editor Rob
Tom seems to think he did gain height from 18 to 21, but maybe it was an inch or so...he's implying it was 2-3 inches.
Sandy Cowell
said on 14/Nov/18
@ Rob and Nik - To be 13 and 5ft7 is well tall! I wish I'd kept a better record of my height as I was growing up, but I remember being pictured going down to the beach with my bucket and spade, and I didn't look out of place at all! The resultant picture was put in a keyring - and bought by my Mum...
🏖️🌅⛵️☀️👧"Oh no!" 📷🤠
Nik
said on 14/Nov/18
@ Rob - It's interesting that you were 5'7" at 13 years of age!
Sandy Cowell
said on 14/Nov/18
Ha ha! I've only just noticed the expression on Tom's face! Magical stuff, and it shows the young man has a sense of humour; no wonder his career has taken off as an internet star!😁😸
Sandy Cowell
said on 14/Nov/18
@ Rob - And so he should be! Yup, it's always good to see people of a slightly shorter height attracting popularity!
😁👏👏👏
Sandy Cowell
said on 13/Nov/18
If Tom lets himself get photographed with such a gigantic guy, I'd have imagined that he's quite content with his 5ft6.5!
There are such a vast variety of personal guesses as to his own height written above that I hope having a page on Celebheights points him in the right direction!
5ft6.5 is my guess too.

Editor Rob
I think he made a success of Youtube/Twitch and is probably very happy with his career.
Dream(5'9.5")
said on 12/Nov/18
Rob, his 5'9" claim is
I n T E r e s T i N G
Christian 6'5 3/8"
said on 12/Nov/18
That guy next to him looks gigantic lol.
Y07
said on 12/Nov/18
Somebody get this man a measuring tape and a aerosol can for Christmas. I think he needs to check again.
Nik
said on 12/Nov/18
@ Rob - 😂!😂!😂!😂!😂!😂!
Nik
said on 12/Nov/18
@ Rob - 😂😂😂😂😂😂!!!!!!
Junior Hernandez 1990
said on 12/Nov/18
@Littlelee168cm Tom look to have drop an inch not much over. 6'9 just a guess for the boy height with shoes on. Boy at least 6'7 or more if Tom's height listing here gets pretty much nailed by Rob.
Matt99
said on 11/Nov/18
Such a shame that he claimed 5'9, so many strong 5'6/ weak 5'7 guys claiming 5'9...
Greg
said on 11/Nov/18
The guy next to him must be 6'6-6'7 then?

Editor Rob
He looks at least that range.
Littlelee168cm
said on 11/Nov/18
Junior Tom isn't stood as tall as he could be in this photo I'd guess the other guy is about 6ft 7 and Tom would be around a foot shorter if stood up straight
Nik
said on 11/Nov/18
I love his comment "for a fact I'm not 5"7! I was 5"7 like 3 years ago lol"!

Editor Rob
I was like 5ft 7 about 29 years ago.
In another 29 years I'll probably be 5ft 7 once again. 😬
TheBat
said on 11/Nov/18
Syndicate's 5'9" and 5'10" claims are a pile of BS, my dad and I are actual members of the 5'10" clan and my mom is a member of the 5'9" clan. He looks around 5'6" just like one of my best friends. I'd love to tell him that he's 5'6.5" right to his face.
Junior Hernandez 1990
said on 11/Nov/18
Red Tee boy must be about 6'9.
Tunman
said on 11/Nov/18
5'10?I guess the guy likes joking about his height.The 5'5 claim is also a joke.
Matt99
said on 11/Nov/18
I think he could hit 5'6.75, he measured 173.5cm range on a stadiometer at the hospital with shoes on in a video last year but again there could be a slight error on it.