Tom Payne's Height
5ft 6 ½ (168.9 cm)
British actor best known for roles in TV shows The Walking Dead, Luck and Waterlood Road. In a casting site his weight was listed
"9st. 12lb. (63kg)"
.
lol, I'm 5"7. I have many looks. Depends on where the person who's taking the picture is standing! - 2010
To anyone who thought at 5"8 I was too tall to be a jockey. There was a 6 foot jockey in the Breeders cup this year. #WeightNotHeight - 2013
I did gymnastics when I was younger, I'm 5' 8", I'm springy, I'm the right size to throw myself around.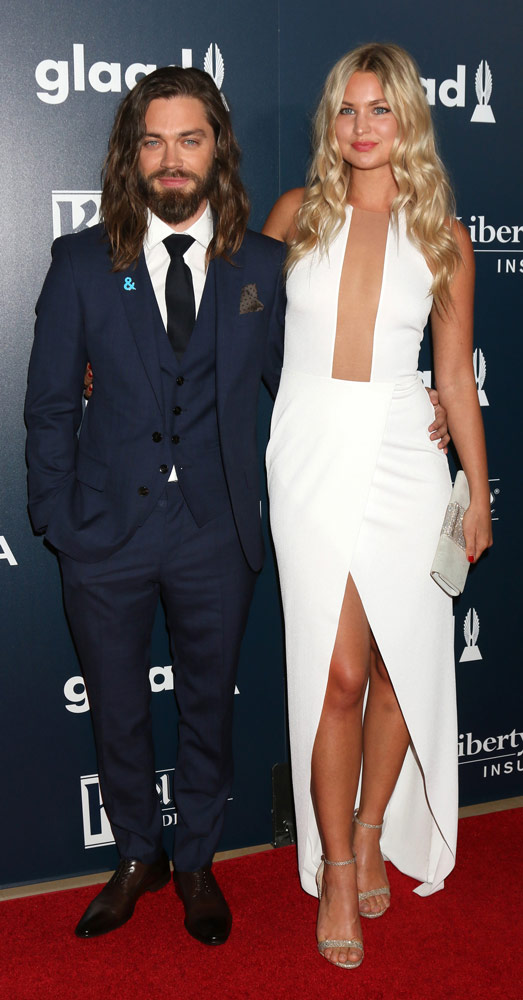 Photos by PR Photos
You May Be Interested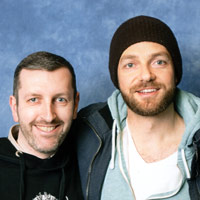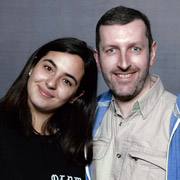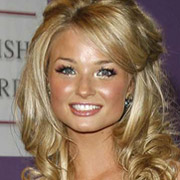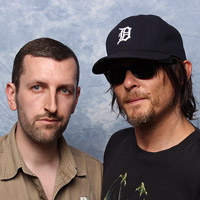 Add a Comment
29 comments
Average Guess (30 Votes)
5ft 6.28in (168.4cm)
Tall Tale
said on 21/Apr/20
Accurate listing. Looks about this height on Prodigal Son
Jkiller
said on 26/Feb/20
5'6 and 3/4th tbh.
BenSolo
said on 22/Feb/20
I'd say he looks like he's 5'6 and a half.
Maybe 5'7 but then in the morning.
But he's good looking for sure.
Miss Sandy Cowell
said on 21/Dec/19
🎊🎈🕯️🎁 Happy Birthday Tom! 🎁🕯️🎈🎊
Wishing Tom Payne, actor from 'The Walking Dead', a Very Happy 37th Birthday.
5ft6.5. 😁👍
🎊🎁🎈🕯️🎊🎁🎈🕯️🎊🎁🎈🕯️🎊🎁🎈🕯️
Yuriy
said on 15/Jun/18
Alanna Masterson is taller than Tom in TWD s08ep2 (15:10)
lee168cm
said on 20/Mar/18
The same could be said for getting a 5'3ish guy to play wolverine then Luker instead of a 6'2 heavily muscled guy like Hugh jackmandoesn't always work out like that
Luker
said on 5/Jan/18
I wish they cast a bigger and/or more ripped actor to play Jesus in Walking Dead. In the comic books the character is said to be 6'1". I don't know how they looked at Tom and saw him as matching that, considering they have cast every other character to physically match their comic book appearances.
Some think AMC/the casting directors cast a shorter actor on purpose because they know that the character is a fan-favorite in the comic books, and they didn't want him towering Norman Reedus both physically and popularity-wise on the show. It's an absurd claim, but so is AMC's admiration for Reedus so I wouldn't be too surprised if it were true.
ALEXANDRE ALVES BR
said on 1/Jan/18
It carries better the fact of being really short ... better than martin freeman who has the same height, I think the fact of having played the hobbit helped with that ...
ALEXANDRE ALVES BR
said on 12/Dec/17
Show that each Cm counts ... you already suffered prejudice due to your height Rob ???
Editor Rob:
It's hard to tell. Maybe being a bit shorter than the average mark could have effected job search first impressions, although that is something that I didn't spend long doing - I had a few jobs and quit a couple on the first day!

Now I have a great boss - wouldn't work for anybody else again in my life, so there's no prejudice in the workplace...

except if I meet another Peter mayhew. That gentleman certainly displayed a heightist attitude, standing for a tall girl and when I asked him about the rest of us (all 4 of us in the queue), he's like 'nah mate, I ain't standing for shorter folk like you 4, only that tall girl cause well, she's over 6ft'... 😲
Nik
said on 12/Dec/17
I will offer this handsome young scamp 5'6.5"!
Sarah
said on 10/Dec/17
Saw him at a con, looks about 5'6.5" to 5'7"
Sandy Cowell
said on 29/Nov/17
Tom here is a handsome young scamp! At 5ft6.5, he may be on the small/average side, but I bet he has no shortage of female admirers!
I saw he is in 'The Walking Dead', so my boyfriend will be familiar with him, but he is in 'Waterloo Road' too, so it might be worth my while giving the series another go! I've liked what I've seen so far, and I can check out whether Tom is any taller than 5ft6.5, but until then, I have to accept that he is that height!
Anonymous
said on 24/Oct/17
5'7 is possible for him imho
Iffy
said on 13/Oct/17
@Rob i tried to pose in his way and i eventually looked as tall as i was standing straight like a candle. Pretty cool pose when you want to look taller but pretending to be slouching ahahahah
Iffy
said on 11/Oct/17
@Rob i saw some photos of him with fans at various cons where he uses a strange pose, like: he hugs them with one arm like if he wanted to drag them down with his own weight and he gets one foot standing on his toes. Does that make him look much taller in photos?
Editor Rob: yeah I noticed he had a kind of pose, some people just like doing a certain style...
Chris
said on 27/Feb/17
I would not put him over 5'6" and likely a bit less. He's at the point where he seems significantly shorter then almost all the males around him in photos.
Lodge
said on 14/Feb/17
The Walking Dead BAREFOOT Heights:
Rick- 5'9.25" (1.76m)
Daryl- 5'9" (1.75m)
Glenn- 5'7.5" (1.71m)
Maggie- 5'6.5" (1.69m)
Carl- 5'5" (1.65m)
Jesus- 5'5.5" (1.66m)
Negan- 6'1" (1.85m)
Rick and Daryl next to Negan in the first half of season 7 and Jesus next to Maggie in Season 7 midseason premier confirm these claims. The main characters are all between 5'5"-5'9"
All Pretty Modest Heights if you minus cowboy boots and camera angles.
Sarah
said on 29/Dec/16
Can look between 5'6 and 5'7. This seems accurate.
weew
said on 23/Dec/16
@Bert he's leaning down dumbass
Bert
said on 22/Nov/16
Click Here
If Winkler is 166, Payne must be around 164-166 depends on shoes. So downgrade i think is good idea.
Pequod
said on 3/Aug/16
I live in Atlanta, where they film TWD, and I see him consistently around where I work. I'm 5'10" and a couple inches taller than him. His quoted 5'7" seems pretty accurate, maaaaaybe 5'6.5", but not any shorter.
mani
said on 24/Apr/16
pffff 5,5.5
Alex
said on 7/Mar/16
This guy has horrible posture he might 5'7 if he stood up straight
120
said on 4/Mar/16
@MD To me i thought he could look my height or something, even despite the baggy pants (probably because i'm a baggy pants user myself and i'm used to it). Guess i'm wrong.
WD
said on 3/Mar/16
5'6 is about right. This guy looks really tiny in Walking Dead. 5'7-5'8 Lauren Cohan & Glenn looked 2 or 3 inches taller.
Lmeister
said on 3/Mar/16
He looked taller in Waterloo Road around 5ft9. I guess the cast wasn't that tall since there was a lot of growing teenagers in it. I'd give him a full 5ft7.
datguy
said on 2/Mar/16
Great addition Rob I did think he looked shorter than listed on The Walking Dead.
Powerhouse
said on 2/Mar/16
Was hoping this guy was going to get a page. I saw him on the walking dead and was wondering how tall he was, he looks noticeably short i thought he looked 5'6-5'7.
MD
said on 2/Mar/16
I have no idea who this is, but if you already have short legs, the last thing you want to do is wear really baggy pants. They make you look even shorter.