Tuc Watkins Height
6ft 2 ½ (189.2 cm)
American actor best known for roles in TV series Desperate Housewives, One Life to Live and General Hospital. In film he has appeared in The Mummy.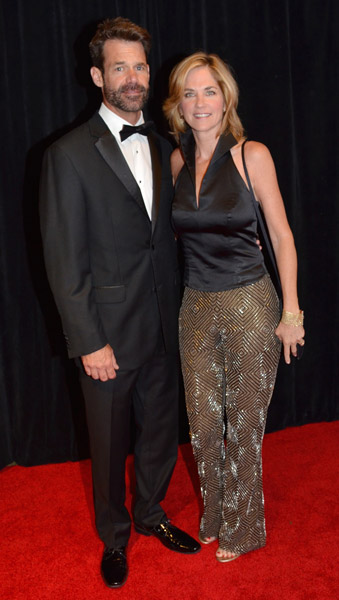 Tuc with
Kassie De Paiva
Photos by PR Photos
Add a Comment
15 comments
Average Guess (4 Votes)
6ft 2.56in (189.4cm)
Hulk.23
said on 13/Aug/20
Best listing for him. I've already watched an episode of Desperate Housewives and he actually looked a weak 6'3, so 6'2.5/189cm is perfect for him.
Drax
said on 16/Jun/17
This dude was built in the mummy he looked similar in height to Brendan Fraser.
Rampage(-_-_-)Clover
said on 31/Aug/15
@Arch: no need to chyme in on Rob's behalf. I already apologised. You're not his assistant.
Arch Stanton
said on 28/Aug/15
@Rampage Yeah as Rob says please remove the (-_- 🍀 -_-) part, the clove looks bold as hell on my PC and the -- -- )) thing unsightly!!
Rampage(-_-_-)Clover
said on 26/Aug/15
Only on the Iphone....sorry, won't happen again
[Editor Rob: it's ok, just easier to read without them ;)]
Rampage(-_- 🍀 -_-)Clover
said on 25/Aug/15
Solid listing. Same range as Brandon Routh and Ashton Kutcher...
[Editor Rob: please take the wee emojicons out as they don't show up on most computers.]
Rampage(-_-_-)Clover
said on 16/Aug/15
189cm, Rob?
Maybe not quite 6ft3 but 6ft2 flat is a bit low. Tallest actor on Desperate Housewives
[Editor Rob: that could be a best fit for him.]
Judd ISR
said on 11/Aug/15
He was before 6'3" and now 6'2"...actually Rob, if Fraser is 6'3" and Dunham 6'4" then Watkins can't be 6'2"! I think he can be maybe a weak 6'3 (190 cms or 6'2.75")! There were less than 2" between him and Dunham!
Armandy
said on 8/Aug/15
Only 6'2?? He looks 6'3 with Brendan Fraser and Stephen Dunham
Humberto
said on 15/Aug/11
He´s not this tall, I´d say 1.87m barefoot.
Rampage(-_-_-)Clover
said on 1/Jun/11
I think 6ft2.5 or 6ft2.75 may be closer
Johan Cruyff
said on 5/May/11
I think, Tuc Watkin's heights are:
Morning (out of bed)= 6'2.75" (1.90 m)
After 1,5-3 hrs= 6'2.4" (1.89 m)
After 5-10 hrs= 6'2" (1.88 m)
I suppose he could be a solid 1.90 m in the early morning, but in the afternoon he's around 1.88 m.
In the mummy he seems 0,6in/1,5cm shorter than Brendan Fraser, who i'm sure is a solid 6'3.15" (1.91 m) in the morning and 1.89 m in the afternoon!
Rampage(-_-_-)Clover
said on 30/Nov/10
hmmm not too sure about 6"3
On DH he looks more like 6"1.5/6"2
Anonymous
said on 23/Jun/08
I've a question for you? If Watkins is 6'3'', in the mummy, how tall is Stephen Dunham (Mr.Henderson)? I Belive he's 6'4''
Anonymous
said on 10/Sep/06
I'm not doubting that Tuc is 6'3'', but why does reportedly 6'4" Paul Satterfield (Spencer Truman on One Life to Live) consistently look 2-3 inches taller than Tuc when they share scenes? Is Paul one of those legitimately tall actors who are so insecure about their height that they resort to using lifts?