Tyler Posey's Height
5ft 9 ½ (176.5 cm)
American actor best known for playing Scott McCall on tv series Teen Wolf. In 2011 on twitter he commented on his height, saying
"i think like 5'9"
, although later mentioned
"i think I'm like 6'8 or 5'10 i haven't measured lately"
.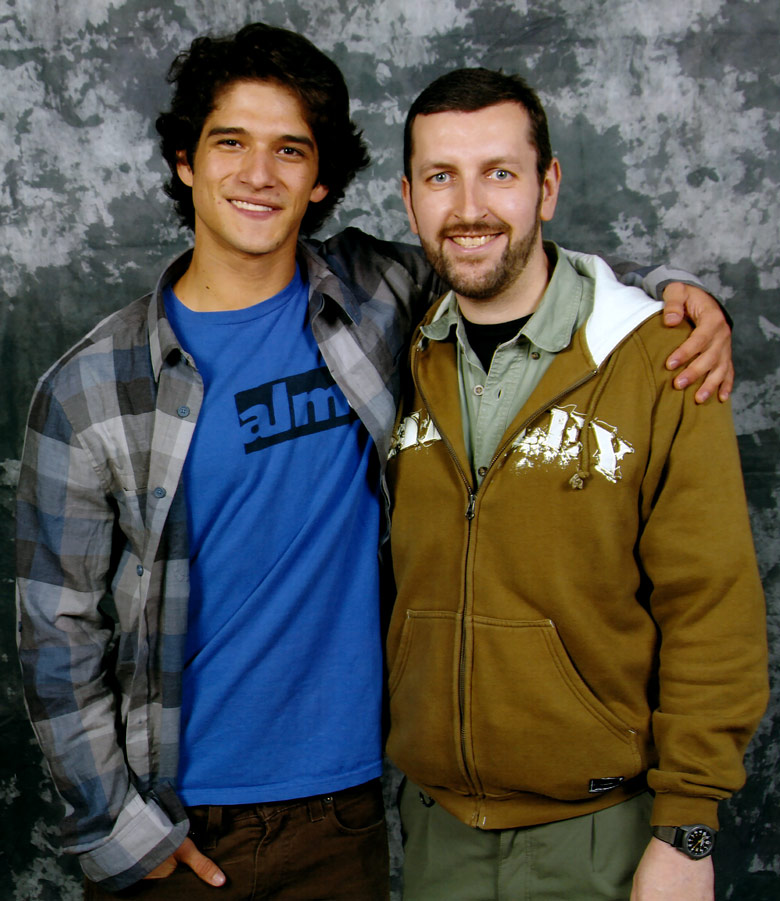 5ft 8 Rob and Tyler
You May Be Interested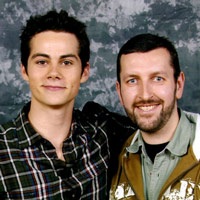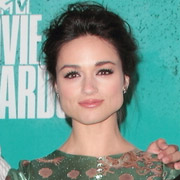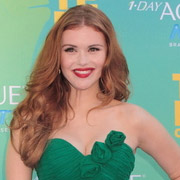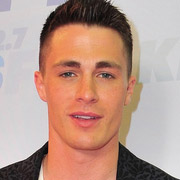 Add a Comment
89 comments
Average Guess (59 Votes)
5ft 9.37in (176.2cm)
JohnMoore-162cm
said on 31/Aug/20
@Rob-Tyler looks 3 cm taller than you, If you were 173.4 ,then he could be 176.5 cm , but I guess you were a bit less than 173.4 cm. Isn't 5ft9 1/4" listing better for Tyler ?

Editor Rob
176 would be lowest I'd have thought, but thick hair does help you look taller at times!
Aaron5'9.5
said on 19/Aug/20
He is not a 5'10 which iam pretty sure by his appearance he looks no less than 5'8.5 something like a 5'9
Kourosh
said on 18/May/20
hes my height
over 5'9 but not quiet 5'10
JohnMoore-162cm
said on 10/Apr/20
5ft10 is too much for Tyler, I wouldn't go higher than 5ft9 1/4", 5ft9 1/2" is pushing it same with 5ft10 though not impossible but I can't see him measuring over 5ft9 1/4" in the noon.
cpj01
said on 17/Mar/20
5ft9.75-5ft10
Nik Ashton
said on 8/Dec/19
@ RedFire - He's more than this!
Nik
said on 6/Oct/19
I love it that he once said "i think I'm like 6'8 or 5'10 i haven't measured lately".
Nik
said on 6/Oct/19
He's NOT overlisted!
khaled taban
said on 2/Jul/19
I guess he looks more 5'9.25" than 5'9.5".
Peter 180cm
said on 31/Dec/18
At worst he looks 176cm with Rob so this listing is bang-on!
Zampo
said on 3/Nov/18
He'e over 5'9 flat I think. Somewhere between 5'9-5'9.5 range. So maybe 5'9.25, reasonable listing though.
RedFire
said on 30/Jul/18
Tricky one. I'd say 175 cm in feet.
Christian-6'5 3/8
said on 30/May/18
Rob, is that a typo where it says 6'8" (meant to type 5'8") in the description, or was Tyler just joking?

Editor Rob
Just a joke I presume from Tyler
Johntest
said on 28/May/18
Tyler Posey is misleading in height. I have actually visited his house because he threw a party after the finale of Teen Wolf, and I would guess he is close to 5'9 or slightly under that without shoes. He does tend to stand tall and push people's shoulders down to feel taller in pics. His shoes were out near one of his closets and he definitely does not wear lifts, but he does have a few boots that do look to add 1-2 inches. Overall he mostly has vans though.
Nik
said on 27/May/18
For me 5'9.375" is liable for Tyler! I will offer him 5'9.5"!
SD(171CM)
said on 2/Apr/18
In Season 2 Episode 6 of Teen Wolf he's character Scott McCall pulls out his I.D. and here are some of his stats:
Click Here
SEX: M
HAIR:BRN
HT:5'8
WT:145LBS
This is very bizarre to list a main character as shorter than they really are.Since he was portraying a sophomore in High School(16 year old boy)it makes sense that producers would want him to look shorter or the fact that producers wanted him to be more like Peter Parker(Spiderman) and less like Edward Cullen(Twilight):
Click Here
1:05
He looks like a strong 5'9.5(176cm)
Faza
said on 1/Mar/18
Tyler looks a strong 5'9 like 176cm he is 5'9.25 imo but I think giving him 5'9.5 is still fine i think he would measure around the 176cm mark at worst
176cm guy
said on 1/Feb/18
Hey Rob, do you think he can look close to 5'9.375" to you?

Editor Rob
He might look around that range, over 5ft 9, but not over 5ft 9.5...
Slim 186
said on 10/Dec/17
182.5-182.9 Tyler Hoechlin made this guy look legit short at times.
Slim 186
said on 5/Dec/17
A 5'9.25" downgrade is necessary.
Cameron
said on 24/Nov/17
5'9" flat. The hair is deceiving.
Kourosh
said on 13/Nov/17
5'9.25 or 176 cm nothing more. He is my height
Slim 185
said on 12/Nov/17
He's closer to 5'9" than 5'10" imho.
Jaden
said on 3/Nov/17
Tyler posey is 5'10 1.78m same height as Dylan o'brien
Anomim7722
said on 24/Oct/17
I think Tyler is 177 cm he has got a long torso short legs
Anonymous
said on 20/Oct/17
He's 5'9 even. I met him at a private Teen Wolf event at his house where his shoes were off and his hair was much shorter.
Ben
said on 12/Oct/17
Looks closer to a weak 5'10" man. Well, hair and shoes can be tricky. 5'9.25" - 5'9.5" seems legit.
Canson
said on 1/Sep/17
Strong 5'9" Rob is close enough
Slim
said on 31/Aug/17
Classic Jeremy Renner copycat, the guy isn't above 176, a quarter inch downgrade is necessary.
His thick hair makes him look taller.
Slim
said on 31/Aug/17
Don't understand why he said 6'8?
Lol mark.
Mark(5'9.5")
said on 9/Aug/17
Oh, nevermind! I just saw more quotes about his height.
I apologize for turning into a living volcano! 😂😂😂😂😂😂😂😂😂
Mark(5'9.5
said on 8/Aug/17
5'10" claim is reasonable, but Him claiming 6'8"??!!!!!!!!!!!!!
☄️☄️☄️☄️☄️☄️☄️☄️🔥🔥🔥🔥🔥🔥🔥🔥🔥🔥
Rob, if he measured 6'8", he would have to stand on some 'chaaaiiirr' heels to even measure 'near it' or wear a 'Sorcerer's apprentice' Mickey Mouse to even reach near that height!!
Slim 182 cm
said on 18/Jul/17
3 or 4 cm difference, he may be weak 5'10 if he's lucky. To me of course!
Adamz
said on 11/Jul/17
Not seeing 4cm between the two of you, Rob...
Adamz
said on 11/Jul/17
Shoes same?
Editor Rob: within a small fraction, I think possibly a little less than what dylan had that day.
Slim 181.5 cm
said on 5/Jul/17
Rob, man I'm three epsisodes in an I confirm what I said, he's a strong five niner (176 rather than 176.5 or 177.
Slim 181 cm
said on 3/Jul/17
Rob, I'd downgrade this geezer to 5ft 9.25, just how I'm seeing him it appears that Dylan obrien has 0.75 of an inch on this guy and 182 listed tyler hoechlin dwarfs him.
Paleman
said on 3/Jun/17
Well at least he's not upgrading himself to 5'11" like many others his height would do. A reasonably honest guy...
Bane
said on 21/Apr/17
Rob IMDb downgraded him to 175cm. What do you think?
Editor Rob: only 175, I'm not sure about that...wouldn't have guessed him that low.
Tiago
said on 30/Oct/16
He looks a typical 5'9 FT guy...
Word1234
said on 1/Sep/16
Hey rob how tall would Cody Christian be, to the right of Tyler
Click Here
Editor Rob: maybe 5ft 7 range
Arc107
said on 14/Jul/16
This listing seams right but he can look noticeably taller then Dylan O'Brien at times I don't think he wears on thick heeld shoes on purpose maybe he just has a wide variety of shoes also Rob can you add some of the teen wolf cast that haven't been listed like Cody Christian, Dylan Sprayberry, Arden Cho and Victoria Moroles.
giant
said on 18/Jun/16
5'9"/175cm. no more no less.
Chris
said on 22/Feb/16
I've seen some pictures where him and Dylan look closer/further in height. I think 176/177 is a solid shout for the guy. He's definitely not anything below 5'9".
Editor Rob: I watched the guys together and I suppose it depends on how thick either person's hair was, but I wouldn't have put them a full inch apart.
~178cm
said on 21/Feb/16
Lol guys he is 176cm solid he looks it in this pic
Chris
said on 3/Jan/16
Rob 176cm is definitely his height, he doesn't claim to be tall either, he recently said on Wolf Watch that he's a "small guy" 176cm would make more sense given he looks at least 2cm shorter than Dylan o' Brien and more than 2 inches shorter than Tyler Hoechlin. 176cm for Posey, that 5'9 claim makes sense.
TJE
said on 20/Dec/15
MD said on 22/May/15
Rob,
Did you notice his feet when you were taking pictures of him? I ask, because here he is at a recent event all up on the side of his feet:
Click Here
Click Here
Click Here
Does this really make you taller? He seems to think so. lol He's also always bending and craning his neck and pulling himself up. It's so rare to get pictures where he's standing normally.
[Editor Rob: I didn't see him do that with the people in front of me, I do keep an eye out for anything like that!]
---------------------------------------------------------------------------------
Tested it out barefoot. I got a very minuscule gain. Though, it could be more with shoes on.
S.J.H
said on 13/Nov/15
Then he could be 176cm but not over that
asdsad
said on 13/Jul/15
I'll go for 176cm, as well. Not gonna be that bitch who reduces everyones height by one centimeter, but for me personally, 176cm is a good range for him.
S.J.H
said on 27/Jun/15
LOL 5ft9.5 i can see rob not even standing straight enough. Up here was a 5ft7.75 rob with a 5ft8.75 Tyler Posey. I bet he had a slight shoe advantage than rob. He always look like a 174ish guy.
[Editor Rob: tyler doesn't have a shoe advantage.]
172.4cm guy
said on 22/May/15
I'm with the majority on this...I think he's 176cm not 177cm. Still a respectable, average height, but his hair makes him appear taller than he actually is with the picture you have posted with him.
MD
said on 22/May/15
Rob,
Did you notice his feet when you were taking pictures of him? I ask, because here he is at a recent event all up on the side of his feet:
Click Here
Click Here
Click Here
Does this really make you taller? He seems to think so. lol He's also always bending and craning his neck and pulling himself up. It's so rare to get pictures where he's standing normally.
[Editor Rob: I didn't see him do that with the people in front of me, I do keep an eye out for anything like that!]
newguy
said on 13/Feb/15
Rob isn't 5'9.25(176cm) closer
[Editor Rob: I feel he is somewhere around 5ft 9.5]
Elijahz
said on 16/Dec/14
Isnt the hair giving him like one inch lol
marcus
said on 29/Nov/14
his id on teen wolf said 5'8 though..... and another thing is he always says he's a small guy, he looks like the kind who might think he's shorter than he actually is due to him not really caring. 176cm, he's a good inch shorter than dylan o brien and he doesn't look more than 3 cm taller than rob. 176cm
Clumsy
said on 25/Sep/14
After watching teen wolf, he looked about an inch shorter than Dylan O'Brien. I'd put him 175 cm. In the pic next to you, if he had short hair, my guess would probably be spot on. (max 176)
zezebear
said on 13/Sep/14
if rob is 5 8 then he tyler is one inch taller so 5 9
5'10 rob
said on 11/Sep/14
I look 176cm
chrisssss
said on 28/Mar/14
Another thing is colton does wear lifts! On the liftkits website there are pics of him as one of the celebs who use it
chrissss
said on 26/Mar/14
ok so this is what i think the teen wolf cast heights are
tyler posey 176.6cm
dylan o brien 179cm
tyler hoechlin 183cm
crystal reed 171cm
holland roden 160cm
jr bourne 177cm
linden ashby 182cm
ian bohen 178cm
danial sharman 185cm
chrisssss
said on 25/Mar/14
Maybe a weak 177cm. Like 176.4cm or something
chrisssss
said on 18/Mar/14
Rob the more i see him the more i think he's not 5'10, one of the carver twins is 5'10 and he is taller than him!, im starting to think tyler might be 176cm or maybe 5'9.5 max
BigBangBoong
said on 10/Mar/14
@Rob hey Rob how are you? Let's find out colton haynes ' real height because i saw some pics (with elton john, with sean pyfrom) in which he is at most 5'8'' what do you think?
[Editor Rob: somewhere in 5ft 8 range is a good shout]
Yaspaa
said on 25/Feb/14
@vj - Dylan is heeled up in that photo.
MD
said on 3/Feb/14
Rob,
You saw both in person, so I'll definitely defer to you on this one. But, you have to admit looking through Getty Images that it doesn't matter the appearance when Dylan is looking consistently and notably taller than Tyler. The only time I see only a negligble difference (half-inc) is when Dylan is dropping posture.
[Editor Rob: 9.25 and 10 might be possible, I wouldn't rule it out, but I think Dylan in general has better posture.]
MD
said on 2/Feb/14
5'10" Dylan O'Brien consistently looks more than just half-an-inch taller than this guy.
[Editor Rob: in person I don't think here's much between them, there's a chance posey is 176, but standing around on the convention floor 176-7 and 178 I think is ok for them.]
Anon
said on 30/Jan/14
unless rob has a footwear advantage, I'd say 176 max taking into account Posey is slightly slouched.
Ally
said on 30/Jan/14
175 cm Rob!
vj
said on 23/Dec/13
Click Here
looks more like 5'8.5 next to Dylan
thedude
said on 25/Sep/13
LOL this is a joke right..these two are pretty much exactly the same height... look at the eye levels and the guys hair... cmon 177???? thts so wrong.. id give 58.5 at the most here... plus his arm is over robs..
Ava
said on 27/Jul/13
Sometimes he can actually look taller than Dylan Obrien but then others it's the opposite. So I think they are probably the same height (5'10 in shoes) but it depends on what shoes each is wearing.
Patrick
said on 26/Jul/13
Tyler Posey: 5ft 8 1/2 flat, looks 5 ft 10 with shoes and hair. Colton Hayes: 5ft 8 flat, looks 5 ft 9 1/2 with shoes. Dylan o'brian: 5 ft 10 flat, 5 ft 11 with shoes. Tyler hoechlin: 5ft 11 1/2 flat shoes, looks 6ft 0.5 with hair. Crystal reed: 5ft 7, looks 5 ft 8 with shoes.
Sara
said on 11/Jul/13
@Sammy Derrick I think Colton is closer to 5'8 flat. Standing next to Tyler, with similar posture as Rob, it looks like the same height difference.
Click Here
Average weight
said on 13/May/13
I would say 174 since he was listed as 5'8 in Teen Wolf. He even got the shape of a 5'8 guy. I agree with what Lauraski said.
chrissss
said on 3/May/13
Colton said in an interview "im kinda short for the runway, im 5'9" and well i thnk 176-177 is around the right height for posey, although in teen wolf his i.d card says 5'8 but idk bout that, id say 176 cuz crystal reed is 173cm and looks lyk an inch taller, so rob ur about correct
Hew
said on 17/Jan/13
Rob looks to be slouching a bit in this pic, and Tyler only looks a solid 3-4 cm taller. Barefoot 175-176 cm range for Tyler.
Joey
said on 20/Dec/12
I agree looks more like a strong 5'9 flat
ray
said on 25/Oct/12
i wouldn't give anything about 5"9 or 175 to be honest....he's not even that much taller than Rob in the pic above
LauraSki
said on 8/Oct/12
I would say 5' 8 and a half. His hair is making him look taller and he looked kinda small in Teen Wolf. Posey was barely taller than Haynes and Reed who both are 5'8. 177 would be with shoes as well as hair.
muflon
said on 31/Aug/12
I dont really think Colton is taller than Posey. In the show it might looks like it, but there are photos from the red carpet, when Posey is taller, wearing sneakers and Colton has fancy shoes.
zero
said on 27/Aug/12
Rob what about a page for Tyler Hoechlin? I guess him at 6 foot, but if you put Posey at 5 9.5 then he s close to 6 1 because he has solid 3 inches over him.
teenwolffan Haynes is taller than Posey but shorter than O'Brien. Not taller than 5 10 but not shorter than 5 9.
Isaac and Boyd looks pretty tall too, like 6 1 and 6 4.
TeenWolfFan
said on 25/Aug/12
@MD lol yeah i agree, on the show there is no way he's that height.....but yeah also because he's quite photogenic haha (come to think of it, most of the cast is....)
Tony
said on 15/Aug/12
Yeh I think maybe this height should be lowered a bit, hes probably just a flat 5'9, he looks kind of short on Teen Wolf, but his fellow cast members are pretty tall...still I would guess 5'9, but 5'9.5 is acceptable
MD
said on 4/Aug/12
@TeenWolf Fan,
Isn't it funny that Colton Haynes gets listed everywhere as 5'10.5"-5'11"? lol I guess that is his "model" height, because it's clear he's at least two inches shorter than that. He can get away with it, I guess, because he's so incredibly thin.
TeenWolf Fan
said on 3/Aug/12
in the episode where him and Stiles accidentally break into the gayclub and give their IDs to the bartender, the DMV card he gives lists his height as 5"8....so 5"8-9 sounds about right because he looks the same height as Crystal Reed and Colton Hayne (5"8) on the show
lol93
said on 14/Jun/12
I thought he was like 5'7!!!He looked short to me in teen wolf!!!But he looks that height
Ryan
said on 14/Jun/12
Rob, how can you not see this? This guy is 174-175 max.
Cant you see the hair?? If you look closely enough, you'll see that the difference between the top of your head and his head is no more than 2cm.
Plus, he has sorta an unfair advantage, because he has his hand around your shoulder (which i think is a small height boost). anyway, you decide.
Alpha86
said on 6/Jun/12
Chris says on 4/Jun/12
Looks more like a flat 5'9.
Possibly 5'8 1/2. His hair is giving him more height.
Chris
said on 4/Jun/12
Looks more like a flat 5'9.