Warren Oates Height
5ft 11 ¼ (181 cm)
American actor best remembered for roles in films such as In the Heat of the Night, The Wild Bunch, Bring Me The Head of Alfredo Garcia, Two Lane Blacktop, Race with the Devil, Ride the High Country, The Shooting, Dillinger, Stripes and Badlands. He said in 1974
""I'm six foot one in my cowboy boots"
.
You May Be Interested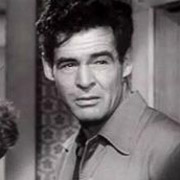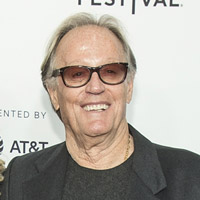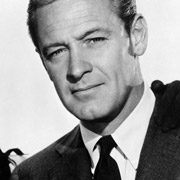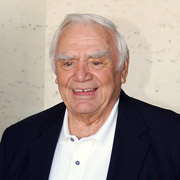 Add a Comment
19 comments
Average Guess (12 Votes)
5ft 9.94in (177.6cm)
Miss Sandy Cowell
said on 4/Aug/20
What a terrible discovery to find out that one of the stars I've watched tonight, in the tension-fuelled 'Race With The Devil' and the other week in 'Badlands', only lived to the age of 53. Poor Warren. 😢
5ft11.5
RIP Warren Oates XXX
5/7/28 - 3/4/82 🕯️
Rampage(-_-_-)Clover
said on 5/Jan/20
Could be 5ft11 flat. Average guess is a joke. Those cowboy boots can add 2in so could still have reached 6ft1 in them
Ian C.
said on 11/Sep/19
I can't reference the quote, but I remember reading a piece on Oates where he said that he was not well cast in westerns because he was "just a little [vulgar noun]."
Y07
said on 11/Jun/19
Hey Rob, you should add this in the description? He has been described as 5 feet 11 inches.
Click Here
AntMan
said on 1/Feb/19
Seems a fair estimate, actor L.Q Jones - who has given his own height as 6 feet - usually looked slightly taller when he co-starred with Oates in the likes of Major Dundee and Ride the High Country. A great actor!
Kevin McDonough
said on 29/Jul/17
Not even that
King of the hill 91
said on 24/Apr/17
181 cm range to weake 182cm
Duffer 5ft 11
said on 17/Apr/17
Terrific actor, Heat of the Night, Dillinger, Badlands to name just three, but I do not see him above 5'10 even at peak, 5'11 in well-heeled footwear I can buy. We lost him too young.
James
said on 6/Dec/16
He was exactly 5'11". I'm surprised he was only 53 when he died from emphysema.
johnp
said on 27/Sep/16
I lived next door to Warren Oats in 60's on the corner of Woodcliff and kingwoods lane in Sherman Oaks. From personal experience I would say that Warren was about 5'10. Also met Jack Lord at Warren's house when Warren was filming Stoney Burk, Lord wasn't a real tall person, appeared to be around 6'0.
6n
said on 26/Sep/16
In a great documentary about him, Ned Beaty describes Oates as 'small' and indeed he looks very comparable to Yul Bryner in the Return of the Magnificent Seven clip. A line up walk ing photo of the cast seems to confirm that Oates was an inch two below his listing here. Dwarfed by 6'1''Claude Atkins in the in line walk shot of the RotMS and even more so in a very similar walk in the Wild Bunch by 6'2''Ben Johnson. Warren Oates was barely average height, at most, but a small frame made him look rangy and kinda tall..
charlie
said on 18/Feb/16
In the Heat of the night he does.t appear very tall next to Sydney Poitier (Mr.Tibbs) I would of guessed he was 5 foot 8 in shoes
Sam
said on 12/Nov/15
I think he was a guy who could come off as one the short side but then you'll see him with others and he could come off as taller than average.
Sam
said on 14/Oct/14
Here's a book on him by Susan Compo that says "He was about five feet, eleven inches".
Click Here
Sam
said on 1/Oct/14
Standing behind Ramis & Murray which subtracts height but its hard to see Oates over 5'11" at this older stage since he clearly seems to be looking up at the two brilliant comedians.
Click Here
Sam
said on 19/Sep/14
Rob, could you add to his credits Ride the High Country, The Shooting Dillinger and Stripes?
Sam
said on 17/Sep/14
Yes! Good listing. I'm always amazed you find these quotes, Rob. Yeah, he did look around this range. What an presence he was, as the same character, he could be hard as nails tough in one scene and a bumbling, even pathetic clown the next. I love Oates' quote "I feel most uncomfortable in a western role, because my image of the western man is John Wayne and I'm just a little s**t."
Gonzalo
said on 17/Sep/14
Very good actor. I don´t see him over 1`79 though.
Arch Stanton
said on 16/Sep/14
Thanks Rob! I didn't think there much chance you'd add him, although you've probably seen the first two on the list. Bring me the Head is worth a watch. Seems a good shout, he could look anything from 5'11-6 ft. He was in some really cool films. You might also want to mention 1941, far from Spielberg's best, but he did get a BAFTA nom for his role in it.