Peter Fonda's Height
6ft 2 ½ (189.2 cm)
American actor, best remembered for roles in films such as Easy Rider, FutureWorld, Spirits of the Dead, The Hired Hand, The Limey, Race with the Devil, Ulee's Gold, Ghost Rider and The Wild Angels.
He's 6-foot-2 after losing a half-inch of height when he broke his back and neck in a motorcycle accident 12 years ago.
- 1997 Sacramento Bee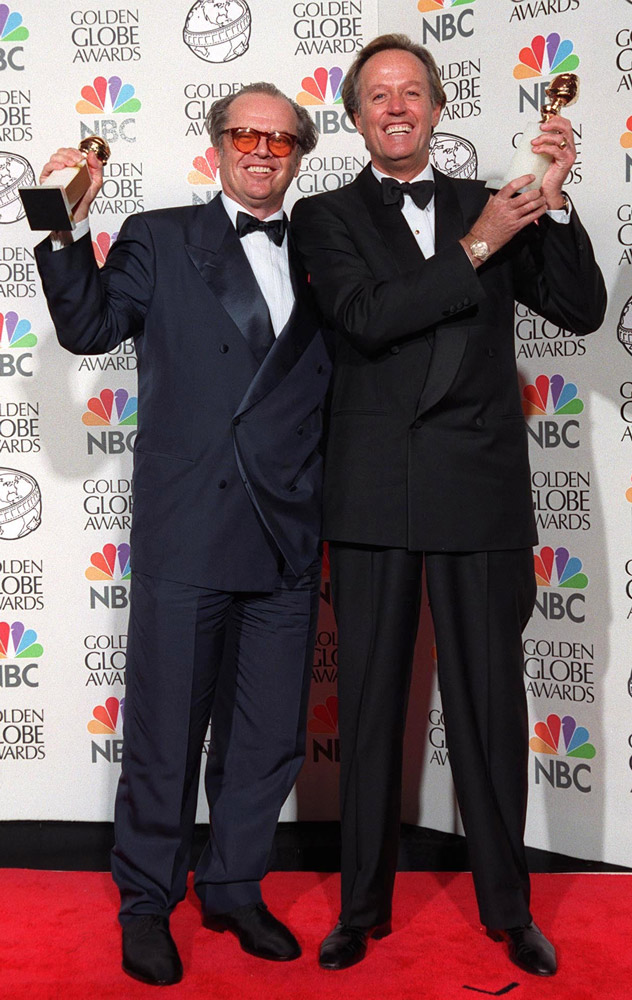 Photos by PR Photos
You May Be Interested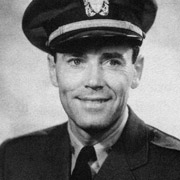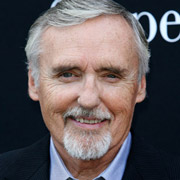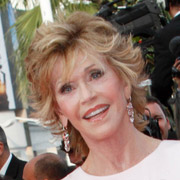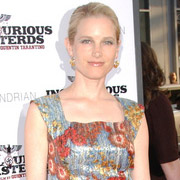 Add a Comment
38 comments
Average Guess (19 Votes)
6ft 1.95in (187.8cm)
Miss Sandy Cowell
said on 23/Feb/20
Peter would have turned 80 today. I have only just found out that he is no longer with us and am very saddened by the news. He passed away on the 16th of August last year.
6ft2.5.
RIP Peter Fonda. XXX 🕯️
Rampage(-_-_-)Clover
said on 19/Aug/19
Rob, he passed away a few days ago

Editor Rob
Yes, I updated his height, sad to hear of his passing.
Miss Sandy Cowell
said on 26/Jul/19
Blimey, Arch, I can! You can see she's her father's daughter! 😉
Miss Sandy Cowell
said on 26/Jul/19
Back in 1980, I went into town, (ha! I worked there!), where I saw a special showing of Peter's 'Easy Rider' coupled with a film called 'The Trip'. Did it turn me into a fan? Yes, it did actually, and I also rather liked his movie 'Race With The Devil', which I saw at the cinema way back in the 70's.
Definitely a very tall guy back then and still in excess of 6ft to this day.
6ft2.5 peak;
6ft1.25 now.
berta
said on 24/Nov/17
188 peak and the 189 was probably more in the morning he was measrued i guess. today he is probably 184-185 cm
Rampage(-_-_-)Clover
said on 3/Sep/17
Rob, how likely is 6ft3 peak?
Editor Rob: I think that mention about him losing half inch, is from the horses mouth, so 6ft 2.5 I feel is quite reasonable.
Arch Stanton
said on 21/Jun/17
The "same face" Sandy?? That's a big exaggeration!! I can barely see any resemblance between Bridget and her father!
Rampage(-_-_-)Clover
said on 20/Jun/17
He could look very tall when he was younger...
Rampage(-_-_-)Clover
said on 12/May/17
Rob, so could he have still been 6ft2 in 1997?
Editor Rob: yeah he may have measured near 6ft 2 then...
Sandy Cowell
said on 11/May/17
One of the scariest films I saw as a youngster was 'Race with the Devil'! I saw it advertised at the pictures, but I didn't have the guts to see it for a couple of years, and when I did see it, I was quite pleased that I'd staved it off as there is a terrible scene where the pet dog is found killed 'as a warning' to the tourists, who witness an unspeakable act performed by Satanists and then have to run for their lives - in their cosy but not-so-safe camper van!
It turns out that wherever they turn for help, the townsfolk are in on it!
However tall Peter was, and he looked very tall indeed - 6ft2.5 is totally believable - it didn't help him as the fighting wasn't physical. It was with spells, and inescapable! The ending was one of the nastiest I've ever seen!
I also saw Peter in 'Easy Rider', and more besides, but the one I chickened out of seeing at the pictures when I was 14 was by far the one that I associate him with the most! I found 'Easy Rider' rather sad. Oh, and wasn't Peter in 'the Trip'? I heard lots of amusing stories related to that film! I don't think I'd have volunteered for the role though!
I don't find him at all unattractive, Arch Stanton! He's the father of Bridget Fonda, and she's one of the prettiest actresses I can think of! They have the same face and slender body type!
Peter gets 6ft2.5 peak, and 6ft1 for his height now!
berta
said on 16/Jan/17
peak 189 and 184 now
Rampage(-_-_-)Clover
said on 9/Mar/16
6ft3 isn't impossible
Arch Stanton
said on 4/Jan/16
He could look the full 6'3 with his lanky build at times. Nothing like his father, Henry was a very good looking guy, Peter, while a very cool cat, quite ugly really. I'm sure he got tons of women though!
Rampage(-_-_-)Clover
said on 11/Aug/15
He could look about 2in taller than his father
Arch Stanton
said on 28/Nov/13
Looks weak 6'3" in The Wild Angels and Easy Rider. Cool as a cucumber.
Brad
said on 17/Nov/13
Looked a weak 6' 3" in '68 filming Easy Rider. At least 6' 1" today.
Rampage(-_-_-)Clover
said on 5/Aug/13
190cm for his peak is fair. Really did come across as 6ft3 in Easy Rider.
Today, he still looks at least 6ft1.
Arch Stanton
said on 10/May/13
Watching Easy Rider right now and he looks very close to 6 ft 3.
Rampage(-_-_-)Clover
said on 5/Oct/12
Looked close to 6ft3 up until the mid-late 90s.
189-190cm peak
LAN Jiao
said on 25/Oct/11
Look right 6'1 now. Peak 6'2-6'2.5
jtm
said on 10/Sep/11
definitely close to 6'3 at his prime.
guyfrommars
said on 9/Sep/11
Looked this height next to 5'7" Dennis Hopper in Easy Rider.
Rampage(-_-_-)Clover
said on 13/Jun/11
Ron do you there's a chance he could still measure close to 6ft2 now?
[Editor Rob: I don't think today he is near 6ft 2 mark]
jay
said on 12/Jan/11
Yeah, that's about right. I ran into him in San Francisco a few years ago mailing a package at a UPS stand. He was cordial, visited with me for 10 or 15 minutes. He's about 6ft 3, and very skinny. very narrow in the hips, and almost fragile looking. Nice guy, and i enjoyed my visit with him
Hugh
said on 16/Nov/08
I'd say he lost an inch max from that accident. SO 189cm peak, 187cm now.
EMK
said on 14/Oct/08
He always seemed very tall, next to most people actually. Easy Rider he bloody well towered over everyone. It's fairly easy to make someone look taller or shorter from the camera angle alone. If it's taken from a high angle, people look shorter and vice-versa. I think he's a good actor, but he's always been over-shadowed by his father's legacy, so have Jane and Bridget. Whether they're good or not, they'll always be "Henry Fonda's Descendants." They're all of fair height though.
adam
said on 26/Aug/08
Yep, a close 6-3 when a young man.
Height Tracker
said on 24/Jun/07
In Wild Hogs he actually seemed shorter than Ray Liotta.
Del Mar
said on 30/Apr/07
He seemed a legit 6-3 when he was younger, but here with Glenn, seems unbelievable shorter!
glenn
said on 27/Apr/07
anonymous was me.
Anonymous
said on 27/Apr/07
wow.that tall? he was 5-11!
[Editor Rob: he did damage his back a fair bit, maybe his vertebrae are crumpling a bit more...]
Austrian
said on 26/Dec/06
6'2.5?
i think he was taller than that, over 190
or Dennis Hopper is below 175 cm
sf
said on 20/Sep/06
Hey, nothing wrong with Peter Fonda as an actor. Check out "Easy Rider" or "Uli's Gold". Not sure about the spelling on that one....
Gonzalo
said on 19/Sep/06
Mick Fleetwood was taller than 6`4. In Fleetwood Mac greatest hits Judy Wong says he is 6`6. That`s why he looks that tall next to Fonda (besides footwear, posture and all those things).
I guess Fonda was a little bit over 6`1 and much worse actor than his father, one of the best actors ever.
Editor Rob
said on 16/Sep/06
Interesting, in 1997 Sacramento Bee, an article about Fonda:
"He's 6-foot-2 after losing a half-inch of height when he broke his back and neck in a motorcycle accident 12 years ago"
Fractured vertebrae can lead to height loss...
Frank2.
said on 3/Aug/06
FYI Larry Hagman has lost a lot in height. Hagman was 6'1". He's now about 5'10". Hagman and Peter's father, Henry where the exact, same height in Fail Safe. Peter was 6'2" when he was younger. Now he's a little over 6'.
ForensicNYC
said on 2/Aug/06
With 5'8" Dennis Hopper...
Click Here
Taller than 6'0" Larry Hagmann
Click Here
But not so tall with FLEETWOOD MAC tall guy 6'4" Mick Fleetwood. Hmmmmm.....
Click Here
D.J.
said on 8/Jul/06
I've seen 6'3" listings for Peter. He looks more than an inch taller than his 6'1" father.