Whitney Houston's Height
5ft 7 ½ (171.5 cm)
American Singer and Actress best remembered for songs such as "I Wanna Dance With Somebody", "I Will Always Love You" and films such as The Bodyguard and The Preacher's Wife. She once said on Primetime:
"I am not sick. Okay? I've always been a thin girl. I am not going to be fat, ever...I'm 5-foot-7 and thin,"
but also said 5ft 8 in the past and on her Driver licence had herself listed
"5-08"
with a Weight of 130 lbs.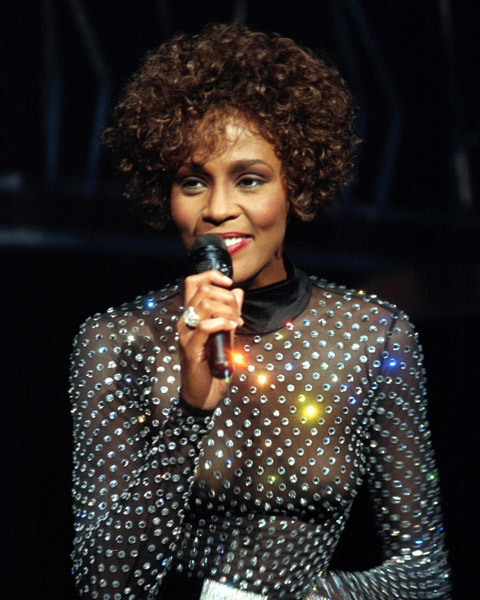 Photo by PR Photos
You May Be Interested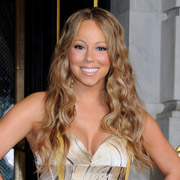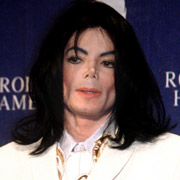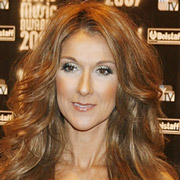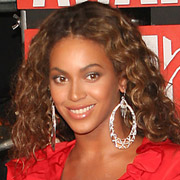 Add a Comment
108 comments
Average Guess (30 Votes)
5ft 7.77in (172.1cm)
Mimi
said on 8/Aug/21
Happy birthday to what would have been Nippy's 58th.
David Tang
said on 4/Jul/21
she definitely tall. 5'8
viper
said on 20/May/21
Paul Walker's autopsy has him at only
5-11, and we know that's not true
Chuonghao
said on 19/May/21
She is leggy and skinny, making her look taller than she actually is. In China, she's been listed 5'9 on the Internet for years. Given her ideal body proportions, I firmly believed that she was solid 5'9, and I was surprised when she claimed she was 5'7. I was even more surprised when I saw a video regarding her autopsy, where she was measured as 5'6. If she was 5'6, then Mariah Carey, my favorite diva, could be a petite 5-foot-5 woman.
Megrace
said on 2/Apr/21
5'8"
WhitneyFanForLife
said on 2/Sep/20
Whitney Houston was 5'8 people I met her twice the last time was 1 year before she died! For the record the last time was at a Prince concert in LA! I met her first during the 90s with Bobby Brown who is 5'10 not 5'11, I am 5'11 1/2! Whitney was practically my height with 2 inch pumps on and her and Bobby where the same height! I also had the pleasure of meeting Robyn Crawford Whitney's best friend and adviser at the time who is about 5'9-5'9 1/2 Whitney was taller than her with heels on! Whitney was 32 when I first saw her and 47 when I last saw her in 2011 at the Prince concert with her daughter Bobbi Christina! Bobbi Christina is 5'3 she had on little heels about 2 inches and stood 5'5 Whitney had on same height heels as her daughter and was towering over her at 5'10 again she was 5'8! The coroner estimated her height after her death THEY WHERE WRONG! I know people who have died an the autopsy height listed is wrong because the estimate most of the time they are never off to my knowledge by more than 1-3 inches! Tupac was listed at 6'0 on his autopsy the man was only 5'9 maybe 5'9 1/2 in person lol
Mimi
said on 8/Aug/20
Happy birthday to The Voice Whitney on what would have her 57th year! 🎂🥰
Nik Ashton
said on 30/Mar/20
It's interesting that she claimed to be 5'7"!
John Paul Agriam
said on 30/Mar/20
Whitney Houston is 5'9 and Mariah Carey is 5'7. Trust me
John Paul Agriam
said on 27/Mar/20
Whitney was 5'9 in 80's-90's especially she was Modeling (and 5'11-6'0 if she is wearing heels).Whitney wore 2-4 inches heels but not 5 inch like what Mariah Carey wears. During 2000's, Whitney became 5'8 because she is 30+ years old. It is also written in her drivers license that she is 5'8 in 2006. Bobby Brown was 5'11 and Whitney was 5'11 or more if she is wearing heels. But Whitney's real height is 5'8 and 5'9. I don't know why is she saying she is 5'7 in Diane Sawyer clip.
John Paul Agriam
said on 22/Jan/20
I believe she is 5'8 and 6 foot if she is wearing heels
TrulyYours
said on 29/May/19
I am willing to bet she is close to 5'8. Always looked an inch taller then Mariah who I really think is about 5'7
Jancys
said on 25/Feb/19
She is tall woman. Compared to Mariah Carey, she is for 1-1.5 inches taller than Mariah. So my guess is strong 5ft 7.
Click Here
Crystal
said on 27/Mar/18
I've seen a video of her and Mariah Carey she looks bit taller than Mariah Mariah is 5ft9 she could be 5ft10
gregorovich
said on 29/Sep/17
If Bobby was 5'9" and Whitney was 5'7", their average height was 5'8." To predict the height of their children, you simply take the average and add 2.5" for a boy or deduct 2.5" for a girl. 90% of the time, their children would adhere to this formula. In their case, their daughters should be around 5'5." So that's the answer as to why Bobbi was so short.
Joshua
said on 12/Jul/17
She's 5'9 for sure, she always looked taller than Mariah even when Mariah wore higher heels.
Spencer
said on 8/Jul/17
In the 02 interview with Diane Sawyer she said she was 5'7. I think she looked a little taller than that more like 5'7.25 5'7.5
Mancanda
said on 28/Jun/17
The coroner for her daughter measured Bobbi Kristina at 5'6" when Bobbi Kristina was only 5'3". So please, coroners can make mistakes.
Mancanda
said on 28/Jun/17
The coroner measured her when her body had gone through rigor mortis. You do know you lose height during rigor mortis, right? Well you know now.
It's never that serious, anyway, for you to be "disturbed" by it. She was 5'8" when she alive.
Jo-no
said on 4/Jun/17
She had long legs, that made her look even taller.
heelshealheight
said on 8/Apr/17
It's rather disturbing that some commenters in this section appear to dispute the official claims of medical doctors/scientists. Conjecture (and often wishful thinking..) relies on 5ft9 or 5ft8 claims; facts (5ft6 as stated by the coroner) prove otherwise. That's reality, folks. Deal with it.
Mimi
said on 10/Jan/17
Oh my gosh is that what I think it is? Her outfit in the picture is see through?
Phil
said on 5/Jan/17
We will always miss you, Whitney.
She was pretty tall. 5 foot 7. Maybe 5 foot 7 and a half.
Realist
said on 11/Nov/16
Looks 5'8 next to Bobby Brown.
BilboBaggins
said on 26/Oct/16
@ Verona Rios (below) - Thanks, I agree with you completely. Whitney was definitely (as you said) somewhere between 5' 7"-to-5' 9" - no more, no less!
kbhart
said on 21/Oct/16
She said she was 5'7" when interviewed by Barbara Walters with her then husband Bobby Brown. That was the interview where she said "crack is wack". She can't be over 5'7".
Verona Rios
said on 26/Jul/16
Whatever height she was she looked indeed somewhere between 5'7 to 5'9---nothing more nothing less!
Momo
said on 1/Jun/16
Whitney's driver's license had her as being 5'8"
Click Here
John Cena
said on 18/May/16
Fake:175
Real:168.5
Mancanda
said on 9/Apr/16
They have her low, because they are going by her autopsy, which stated she was 5'6" and that was due to rigor mortis. When she was alive, she was 5'8" at least. She looked just as tall as Naomi Campbell, Beverly Johnson and Jennifer Hudson, all of whom are around 5'9". Houston was no 5'7.5".
Jay
said on 27/Mar/16
Surprised google has Whitney so low.
Mancanda
said on 22/Mar/16
5'7.5"? She was 5'8".
chris
said on 12/Mar/16
There is no way Bobbi Kristina can be 5'6. Only fools can believe that. Whitney was 5 or 6 inches taller than Bobbi Kristina. I don't trust the people who did the autopsy. If they can come up with a stupid height like that, what else are they getting wrong?
littlesue
said on 12/Mar/16
5ft 6 for Bobbi?? surprised, she looks a good 4 inches shorter than her Mom in pics unless she always wore flats and Whitney was in heels
5ft 9.25
said on 12/Mar/16
@jersey
Spine problems or sth., she wasn't that young...
jersey
said on 9/Mar/16
Bobbi autopsy says that she was 5'6. How can her mother only be 5'7.5 ?
WH
said on 1/Mar/16
Houston was 5'8". They actually ESTIMATE the heights when looking at the dead body. They estimated incorrectly. She was 5'8".
TJE
said on 4/Feb/16
Odd that a tall woman and an average man had such a short daughter. Bobbi was barely 5'3.
gregorovich
said on 7/Jan/16
Almost anyone must seem tall to Joel.
Lee
said on 3/Dec/15
I agree Dom look at pics of her with nearly 5ft6 Alicia keys and Whitney looks nearly three inches taller both wore pretty high heels
Dom
said on 21/Nov/15
176.2 cm I have never ever seen a picture or a video where Whitney looked under 5'8", most the times she looked closer to 5'9" actually.
176.2 cm (5ft 9.37in)
said on 10/Nov/15
A dead body gains 2cms on average and Whitney lost no blood. At 49 she might have lost a small fraction..
So I guess anything over 5' 6" (peak) is impossible.
@ Rob Paul
Nothing against you Rob but your argument with Paul Walker is absolutely stupid!
His body lost several pints of blood and some bones were broken (including his spine).
A lost of 2-3inches sounds reasonable. I'm sure he Measured 5 '11" in this sad night.

Editor Rob
II think 5ft 7.5 is quite arguable, but 5ft 6 seems much harder to make an argument for.
Lmeister
said on 7/Nov/15
Kinda messed up my last comment. I meant to say may height as an example of "being both" 5ft8 and 5ft7. In metrics I state my midday height 171-172cm. In imperial usually say 5ft8ish, but have also said 5ft7 when someone is asking 4 my height.
Lmeister
said on 5/Nov/15
I think that Rob is right with his 5ft7.5 comment. Im 5ft8 straight out of the bed and a strong 5ft7=170.7cm late in the evening. Mid day measured around 5ft7.5=171-172cm.
Sam
said on 5/Nov/15
Given that she was quoted at both, perhaps you should go with 5'7.5" for her listing?

Editor Rob
it is possible, many though of her as being 5ft 8, I have tended to think of her as being that, but 5ft 7.5 could have been on the money.
Cantchooseaname
said on 5/Nov/15
Michael Jackson was fairly 2 inches taller than her, so I'd estimate her closer to 5'7.
Cantchooseaname
said on 4/Nov/15
Well if Whitney Houston is REALLY 5ft 8 and had back problems causing her to be shorter, then i'm guessing that Michael Jackson was 5ft 11, if he was measured 5ft 9 on his autopsy which stated he had horrible back problems
plus
said on 4/Nov/15
If she said she was 5'7 you should downgrade, she can't say less of what she is. 170 cm.

Editor Rob
she's been quoted 5ft 7 and 8. Sometimes in cases like that, the person may well be 5ft 7.5.
Rojina
said on 3/Oct/15
Medics ALWAYS underestimate height!
Anon
said on 25/Aug/15
I always thought Whitney was 5ft9 because something has convinced me I must have read it somewhere. But I thought she looked quite tall for a girl as well. So very surprised to realize she was 5f6 on autopsy. But im sure you shrink on death and not being able to stand up straight and stretch your spine.
Hautney
said on 25/Jul/15
So surprised to me that those celebrities always lie about their heights, I saw she and Mariah Carey perform When You Believe and she is 1 or 1.5 inches taller than Mariah, and now she is 5'6, what's that supposed to mean? In China here, Mariah Carey is claimed 5'9.
SHAHROOZ
said on 11/Jul/15
I saw a documentary about her death yesterday and the doctor mentioned he was measured her for dissection and she was 167. I think it is available on youtube.
M
said on 11/Feb/15
When somebody is measured in lying position (like it is a case in autopsy) then you even get more in height than you have when you measured in standing position, because your vertebra is elongated to its maximum, so if the Whitney was measured by autopsy like 5'6" (they never make mistakes in autopsy measurements) then she probabbly had been even shorter than 5'6''.
DiadicMagick
said on 5/Feb/15
Look, SCREW the darn autopsy! That listed the height of a DEAD PERSON in the advanced stages of rigor mortis, for goodness sake! What good is that? The height of a LIVING Whitney Houston is only relevant here. If Whitney had really been as short as 5' 6" (not that that's even short, for a woman, though), she'd be standing shoulder-to-shoulder with people like Miley Cyrus and Simon Cowell (barefoot, ideally!)! Ha, can you imagine?! What a laugh! Whitney was 5' 7"-to-5' 8" for sure! Guessing her now-tragic daughter Bobbi Kristina is (was??) about 5' 3"...
Rampage(-_-_-)Clover
said on 26/Dec/14
Rob, wouldn't somewhere between 5ft7 and 5ft8 be closer since claimed both?

Editor Rob
it's a possibility, she could have been somewhere above 5ft 7 and near 8 and went with 5ft 7, her autopsy was 5ft 7...so it's very possible.
Bishop
said on 18/Dec/14
@Kay
If autopsy was always correct, Tupac would have been 6 feet.
kay
said on 26/Nov/14
why did the autopsy say she was only 5'6"? they had to have measured wrong, there's no way.
Blabs
said on 18/Sep/14
Easily 5' 8" - no doubt about it. She was a statuesque woman. She usually towered over most people around her, and she was almost equal in height to 5' 9" Mariah Carey in the video for 'When You Believe' (when both are wearing similar heels). R.I.P.
cc
said on 21/Aug/14
...well, if she said she's 5'7, then why not list her as that? i tend to believe the lower height when celebs give two heights. u can't really be bith. sure, u are slightly maybe an inch taller in the morning, but that lasts like an hour.
Dom
said on 23/Jul/14
I think she's always looked a solid 5'9 or a bit more. Was about the same height a s Bobby Brown.
Jersey
said on 26/Jun/14
If whitney was 5'6 then how tall is Mariah? Mariah always were higher heels than Whitney
Click Here
Click Here
RiseOfTheKing
said on 13/May/14
Rigor mortis was present during Whitney's autopsy. Rigor mortis makes it hard and virtually impossible to accurate measure the height of the body. So it's quite possible that Whitney Houston was in fact between 5'8'-5'9". Whitney's passport and old modeling comp card from Wilhelmina Modeling Agency that included her height and body measurements had her listed at 5'8"
Jeff
said on 8/Apr/14
@Ian: Here is she before autopsy,
Click Here
LOL.
Ian
said on 18/Jan/14
Autopsy confirmed that she was 5ft and 6 inches.
cuTienOLi
said on 5/Oct/12
Many said she's 5'7", some says 5'8"... Ricky minor on whitney's funeral says she's 5'10"... I saw a pic of nippy with michael jackson. They just have the same height...
That's all! I love U! I love U! Sooooooo much my dear, love Nippy!
runt
said on 14/Feb/12
Which was more gorgeous? her voice or her face?
R.I.P.
Carolyn Eastwood
said on 13/Feb/12
I was out hin Santa Monica celebrating my birthday when my brother in law told me Whitney had died. I never knew she was that tall, I am 5' 7.5'' so I think we were just about the same height, that somehow makes me feel closer to her...God rest her soul, I have also battled with the same addiction problems, I never thought about that until now.....
In response to Sion
said on 13/Feb/12
You'd have to have mush for brains to think that Mariah Carey is only 5'6", when she's obviously about 5'9".
Sinéad
said on 12/Feb/12
She was thin and elegant, had a slender figure, like a model. I suppose that 173 cm is the right figure.
Jennifer
said on 12/Feb/12
I'd say Whitney is at least 5'8 to 5'9.. She always looks quiet tall to me Even barefooted...
Click Here
Same height as J Hudson, i know Whitney almost NEVER wears platformed heels or a wedge... J Hudson WAS wearing some kinda wedge this event..
Click Here
jtm
said on 12/Feb/12
i would say closer to 5'7.rip whitney houston.
Jake T.
said on 12/Feb/12
Looks about 6 cm taller than Alicia Keys, I'd say 5'7.75 for her. R.I.P. Whitney.
Mr. R
said on 12/Feb/12
I am ABSOLUTELY DEVASTATED by Whitney Houston's death. Here in LA there is a huge sadness tonight. Today is my birthday, and my heart is heavy.
Sion
said on 10/Feb/12
Whitney is definitely 5' 8" - she's taller than Mariah Carey, who's about 5' 6.5", and Oprah Winfrey (roughly 5' 7"). I've seen footage of Whitney barefoot and she still looked quite tall.
richinkle
said on 10/Dec/11
She appears about 5'-8".
joewhite31
said on 11/Oct/11
Looks shorter than 5'9" J. Hudson.
susan l.
said on 10/Feb/11
however tall Whitney or Jennifer are, they are so talented and deserve all the attention they receive
Demiere
said on 29/Jan/11
With her big hair she looks like she's six feet.
2005
said on 1/Jun/09
Bobby Brown is 5'11
joe
said on 25/May/09
At Whitneys weddig to her ex Bobby Brown, she chose to wear flat shoes as apposed to heels in order to not look taller than her husband. He is 5'10. If you look at the pictures there is very little difference in their height.
joe
said on 25/May/09
Whitney is at least 5'8. She has even been reported to be 5'9. In person she looks much taller. Remember when she gave that interview on primetime she was a little bit out of her element. She probably mispoke. WHen she was modeling, there were a list of her height weight and waist line... what have you. That was back in 1980 or so, she was listed as 5'8.
2005
said on 22/Apr/08
I saw her in person she is a legit 5'8.
Andr
said on 20/Apr/08
She looks 5'7 in fact. Not 5'8.
Deela
said on 29/Mar/08
She's about 5'7" to 5'8". my height. She's thin and stands straight with both legs straight, which makes her look tall, unlike Mariah who is trying to pass off as being "tall" but whose height is all legs and short torso.
I would guess Mariah to be only 5'6", MAX, BAREFOOT.
Jill
said on 16/Jul/07
"Ad", Whitney and Celine have never been on stage together. Never.
Sam
said on 8/May/07
anyway Mariah would be only 5'4'' if Whitney was 5'8''. i think Whitney is 5'9''.
mcfan
said on 19/Sep/06
Whitney is lucky if she's 5'7. How did she ever get to 5'8?
Brad
said on 6/Aug/06
I agree about the tabloid things. It is far worse than anybody realizes. 5' 9" is about right.
J.
said on 19/May/06
Hey Glenn, I sent you an e-mail ...because I'm nosy. lol
Glenn
said on 18/May/06
I agree Rob.
Glenn
said on 18/May/06
The tabloid stuff was true.Im afraid to get Rob or myself in trouble.email me. celebink@yahoo.com.Ill tell you there.unless Rob thinks its safe.

Editor Rob
best not to mention anything on here...about any whitney 'dodgy dealings' so to speak...
Eric
said on 17/May/06
Glenn, what sorry stuff did you see, please tell me and when was this?
Ad
said on 8/May/06
Whitney is a 5'9 or '5'10 at least.
Mariah is one very tall gal who towered over Donetella Versace and Beyonce during a fashion show ( all three were wearing 4-5 inch heels and next to each other rod straight at the end of the run way) .... and Mimi was also taller than most of the US Marines she went visiting just 2 years back. And Mariah's 5'8 at least.
And Mariah wears the highest of heels!!! Sometimes I see her wearing 6-7 inch heels since she'got nice big feet.
And when the two voice divas were standing next to each other during so many occasions when promoting 'When you Believe' .. Whitney wore manly flat formal shoes while Mariah was as usual in towering heels .... and still only matched Whitney's height! Many occasions !
Also , during Divas Live , Celine Dion who's 5'7 and in towering heels was again next to manly-shoe-ed Whitney ..... and was still 3-4 cm shorter than Whitney.
Miss Houston, ex-model and all.... is def. a 5'10 approx. 'cos she matches bobby brown and towered over her fans....
Glenn
said on 6/May/06
Yeah,I saw some sorry stuff Id rather not repeat.use your imagination.
Taylor
said on 4/May/06
Remember, Whitney used to model. The bare minimum for a model even with a face like that is 5'7". She's scraping by at around 5'8".
Glenn
said on 28/Apr/06
Weird photo and posing.I have another where she is 3 inches taller than me in heels.she is 5-6.5 or 5-7.
Ken
said on 27/Apr/06
In that pic she looks 5'5-5'6, because glenn is leaning down (backwards).
Perry
said on 20/Apr/06
If Whitney has heels on in that pic then shes probably about 5ft4..........!!
ForensicNYC
said on 3/Apr/06
Glenn please explain...you are 5'8" and stooping down in the photo...she is stretching UP...how can Whitney Houston be 5'8"?
riddler
said on 3/Apr/06
I agree, whitney is definetly more like a tall 5'6. 5'9 for mariah? ARE YOU CRAZY!? MC is more like 5'5-5'6.
MrTall
said on 16/Mar/06
Here is Whitney Houston next to Mariah Carey wearing the exact same heels. Mariah looks .5 inches taller since Whitney's hair is a bit puffy.
[link=
Click Here
]Click[/link]
Danimal
said on 22/Jan/06
Definitely NOT 5'8" next to Glenn. I can see close to 5'7" though.
Danny
said on 2/Nov/05
She 5'7.75 right Rob
Danny
said on 18/Sep/05
Rob, I think it would be accurate if you change Mariah Carey and Whitney Houston height to 171 172 because bobby brown look about 7cm taller
CelebHeights Editor
said on 29/Aug/05

She's also stated in Good Housekeeping magazine:
"5ft 8, but I'm comfortable at 125 to 130lbs"
Z2
said on 25/Aug/05
There was an old Music Awards or VMA's back in the 90's where Whitney Houston and Mariah Carey had to wear the exact same outfit and exact same sized heel. Whitney and Mariah were about the same height. So how can Mariah be 5'9" if she looked to be around Whitney's height? That's because Mariah is not 5'9" and is closer to 5'5"(ish) and Whitney is closer to 5'6".
Mr. R
said on 18/Mar/05
Bobby Brown is not 5'11". I met him at the HBO party after Whitney's live HBO concert. I spoke to him for 10 minutes. He is 5'9".
J.
said on 18/Mar/05
You know, Bobby does look 5'9"-5'10" in that picture above ... but on many of his arrest sheets (AND THERE ARE MANY!) he's listed as 5'11". Back during his New Edition days, he look 6 feet plus but that was because he was so skinny. Intresting ...