Xherdan Shaqiri's Height
5ft 5 ¼ (165.7 cm)
Swiss professional footballer, who has played for FC Basel, Bayern Munich, Inter Milan and Stoke FC. At Basel he was described as "Grösse cm: 169" and weighing "72kg" (158 pounds)
You May Be Interested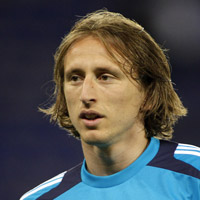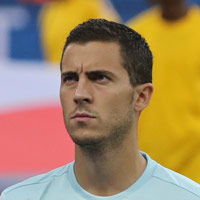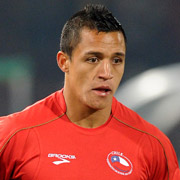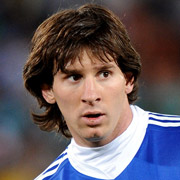 Add a Comment
15 comments
Average Guess (22 Votes)
5ft 5.18in (165.6cm)
Rez
said on 3/Jul/18
Shaqiri with Messi
Click Here
This looks *exactly* like me and my friend on photos, I'm exactly 170cm tall and he claims the same. Embarrassing some months ago when we were out on this club and a girl asked him how tall he was and he said 170, she was like "What??" and turned to me and was like then how tall are you? And I was just like "Tall enough I guess"
Goldsmith
said on 28/Jun/18
This is so wrong ,shaqiri is way taller than 5'5" I gv him 5'7"
2MeterPeter
said on 27/Jun/18
Seems about right, although he must be pushing 80kg these days.
Do you think Iniesta might be overdue a page? One of the best midfielders of his generation. I would probably give just over 5'7".

Editor Rob
For me 5ft 7 on the nose might be ok, although he has less hair than other players so that isn't exactly a visual advantage.
Big T
said on 25/Jun/18
Am I imagining things or did he get downgraded immediately after being listed?

Editor Rob
He was given 5.75 temporarily.
Greg dolinski
said on 24/Jun/18
If ribery is 170cm then shaqiri have to be 165. No chance for 167.
Rober
said on 24/Jun/18
Shaqiri currently weighs 76 kg.
Johnson
said on 24/Jun/18
Ribery y Shaqiri
Click Here
Big T
said on 23/Jun/18
To compare him to another stocky athlete, 169cm All Black Aaron Smith is 83kg and he does not have the same exaggerated stocky appearance as Shaqiri. I know generally rugby and football physiques are no comparison, but in this case Shaqiri actually looks the heftier guy
Big T
said on 23/Jun/18
Even at that height I reckon he must be closer to 80kg
Bj?rn
said on 23/Jun/18
Time to add Čech, Aubameyang, Kroos, Courtois, Butland and Pickford, Rob!
cgf
said on 23/Jun/18
He looks so short on the field it's even kinda funny. Awesome player BTW.
World Citizen
said on 23/Jun/18
I knew the 169 listing was wrong. He really gave a shorter impression than that.
Nik
said on 23/Jun/18
It's great that this talented footballer has a page and I like his name! I was wondering about his height yesterday and I was also thinking of putting in a page request, now he is here! I have to say that he does look about 4 inches shorter than Mark Hughes, who is listed online at 5'10"! Therefore I trust Rob in that he hovers somewhere near to the 5'6" mark!
Mel
said on 23/Jun/18
Only 72kg? I know hes small but still... he is a tank!

Editor Rob
That weight is from his earlier Basel days, probably a few kg heavier in recent years than at age 19
Youtube123
said on 23/Jun/18
Could you add Dries Mertens from Belgium? He looks the same as Eden Hazard but has a smaller frame tbh.

Editor Rob
Mertens does give an impression of being shorter than Hazard, though he may not be by much really.