Xiaoming Huang's Height
5ft 10 (177.8 cm)
Chinese actor, best known for roles in IP Man 2, The Message, Escape Plan 2 and The Banquet. On his talent agency he was listed
"Height 179 cm"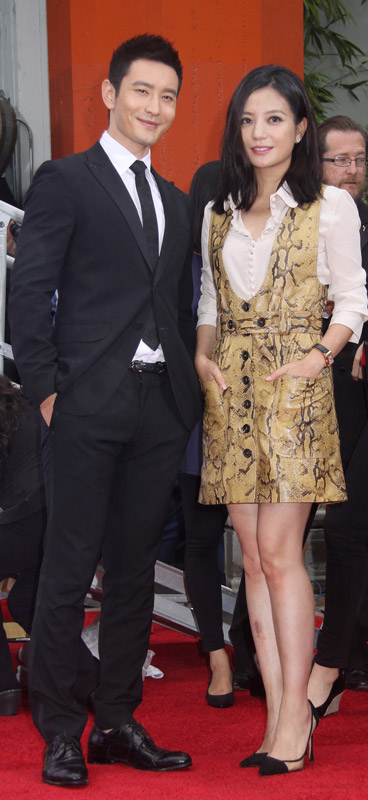 Xiaming and Wei Zhao
Photos by PR Photos
You May Be Interested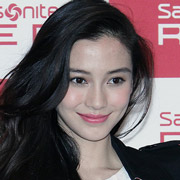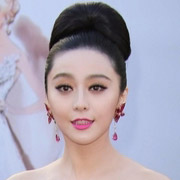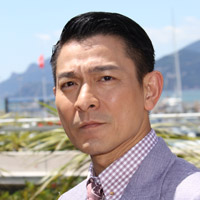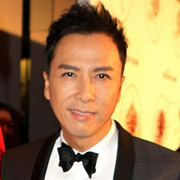 Add a Comment
16 comments
Average Guess (11 Votes)
5ft 9.89in (177.5cm)
Junior Hernandez 1990
said on 14/Jan/19
Click Here
Takeshi Kaneshiro listed 5'10 1/4 here look to be 2 inches taller than Huang. Maybe Takeshi standing closer to the camera but Huang is still no way over 5'9 3/4.
General
said on 12/Jan/19
Huang Xiaoming still claims 180 cm 5'11. Even though he's been exposed multiple times. He is clearly shorter than legit 180 cm Deng Chao and Tong Dawei
Click Here
:
Rising - 174 cm
said on 11/Jan/19
@Junior: I don't see anywhere from 3.5 to 4 cm between Leo and Huang, but no more and no less. I thought Leo looked more of a weak 5'11" with Obama, but I can see him anywhere from 180-181 cm, though not any more or less. I'd be very surprised if Huang was more than 3 cm taller than Sly as well.
Junior Hernandez 1990
said on 11/Jan/19
@Rising - 174 cm There is between 4-4.5cm from Huang and Leo comparison. Huang def a weak 5'10 guy like just struggling to reach 177cm. Leo 181cm seem legit that hes hardly lower than 5'11 1/4 compare to 6'1 Obama a few years back. Rob should bring down a 1/4 from Huang height.
Peter175
said on 9/Jan/19
Rob, does Sly wear lifts? Not seeing 2 inches between the two at all if Sly is really 5'8 these days.
I think maybe 5'9.25 works better

Editor Rob
Only on days that end in a 'y'.
Rising - 174 cm
said on 9/Jan/19
@Junior: Yeah, I think Sly is my height the last few years as well. I don't think camera is doing much there, but I think Huang probably has looser posture. I mostly know Huang from Escape Plan 2, but yeah, he does look 1.5" shorter than Leo so maybe just about 177 if Leo is 181, but probably not more. Could easily be 5'9.5" as well.
Junior Hernandez 1990
said on 8/Jan/19
@Rising - 174 cm Sly def your height and he is closer to the camera and Huang is probably not taller than 5'9 1/2 take in consideration he doesn't look over 5'9 1/2 with 5'11 1/4 Leo. Stronger 5'9 weak 5'10.
Rising - 174 cm
said on 7/Jan/19
I'm pretty sure I remember him being taller than Sly in some scenes in Escape Plan 2, but Sly actually looks taller in this pic:
Click Here
Sandy Cowell
said on 6/Jan/19
I remember a sketch on 'The Fast Show' called 'The Unpronounceables'! All the cast members would 🐓-up all their long words abysmally! When I see Xiaoming's name, I think of those sketches!
5ft10
Junior Hernandez 1990
said on 3/Jan/19
@Lan No Offence but that actor Huang Haibo is not 170cm on mugshot that low more like 172-173cm from the top of head, because it looks like you have mistakenly counted his height by the top of his forehead at the 170cm line which is wrong. Huang Haibo should be 5'8 but i'm not sure was Xiaoming that low. I always thought 5'9 1/4 from looking at him with his wife Angelababy.
Vibram
said on 3/Jan/19
A weak 5'10 or strong 5'9. 177cm seems about right.
Lan
said on 3/Jan/19
Need some serious downgrade, he is notorious in China for frauding his height as 180 and his been exposed of wearing heavy lifts on TV shows multiple times, like they just straight up tell him to take of his shoes so they can see his lifts. His height was a big thing in China a few years back. His real height is concluded about 173 max.
He has been spotted looking shorter than 172 cm Alec Su then magically towered over him when they next met, same thing when he met Andy Lau who is more like 170-171, always look around the same height as the 170 cm confirmed Huang Haibo in Shanghai Bund who has a pic of him standing against the wall and exactly 170 on the spot.
Click Here
him and Alec Su
Huang Haibo who started this whole drama about Xiaoming's height when he came out at only 170 instead of his previous listed 177, and he and Xiaoming always look identical in heights in Shanghai Bund.
Click Here
Him and Alec Su would need some pretty monstrous lifts to look close to or even taller than a supposedly 178 Xiaoming which wasn't the case.
Xiaoming also look more than 3 inches shorter than Chow Yunfat and Chow Yunfat is never above 183. He is closer to 180 nowadays since 185 cm Peter Ho easily towered over him.
Bobby
said on 2/Jan/19
He looks to have similar proportions to me, an easy 5'10.
Renato:)
said on 2/Jan/19
178
Junior Hernandez 1990
said on 2/Jan/19
Click Here
: Look at least 1.5" shorter than 5'11 1/4 Leo.
daiel
said on 2/Jan/19
he is just 5`7