Yerry Mina's Height
6ft 4 (193 cm)
Colombian professional footballer, who has played for Palmeiras, Barcelona and Everton. He was measured earlier in the day a bit liberally (not flattening hairstyle down) at 194.5cm.
You May Be Interested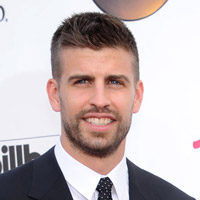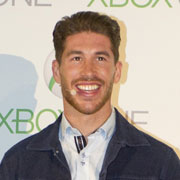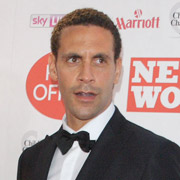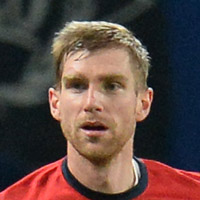 Add a Comment
27 comments
Average Guess (34 Votes)
6ft 3.76in (192.4cm)
johnnysidgursson
said on 22/Jan/21
6´5 with hair, perfect 194
Canson
said on 15/Jan/21
@Rob: but you mentioned the hair?

Editor Rob
could be a half inch still to flatten when he got measured'...so I could still see him 6ft 4
Canson
said on 14/Jan/21
@Editor Rob: if he measured that high early in the day, he's likely under 193?

Editor Rob
I doubt by much, looks quite a tall player on the field amongst team-mates
Mickie
said on 4/Jan/21
If he was bald he'd probably have measured near 2 cm shorter.
Adam kamal
said on 3/Jan/21
Rob what would your estimate for Dominic Calvert Lewin be he's listed as 1.87m on most sites

Editor Rob
Can look that kind of range on the pitch, even taller in fact.
Look at him with
Prince William
...William's eyes ain't looking down there.
could pass for 6ft 3 there!
Ronaldo 185.5cm
said on 18/Jun/20
@Matthew V. Thats not downgrading, its just how it really is.
@Salas He is 6'4, if he was 6'5 really he would look obviously look taller than pique who is 6'4. 194.5cm in the morning and not flattening hairstyle down yes.
@Reda Yeah in only one photo but usually they're same height he is 193 like pique. Same height.
Matthew V.
said on 30/Jun/19
Stop with the downgrades of height he is most likely 6'4 3/4 if not a little over 6'5. There is no way he is 6'3.
Salas
said on 5/May/19
He is 6 foot 5 okay get it right he was measured at Barca and he was a bit taller than pique.
Christian 6'5 3/8"
said on 1/Mar/19
@Canson
I wonder if some NFL or NBA players, or all types of athletes for that matter, with thick hair get overmeasured. One time when I had thick hair, I was accidentally overmeasured by 3/4" because the nurse didn't push the stadiometer's board all the way down to my head.
Junior Hernandez 1990
said on 27/Feb/19
6'4 is fine but 6'4 5/8 measurement no way.
Canson
said on 20/Nov/18
I don't think pique's hair was really flattened either. This guy may be more like 6'3.5 or 6'3.75 as well
Batistataker
said on 7/Sep/18
190.5 cm, In shoes he is likely 1.94m (6 ft 4 in). He is similar to Pique as a person and in height, he looks is slightly more.
Tunman
said on 4/Jul/18
He looked tall among his colombian teammates and yet not that much taller next to guys like Harry Kane or Dele Alli,likely less than 2".6'3.5" or 192 is a very serious possibility
HailtheKing
said on 19/Mar/18
Shorter than Piqué
Ali183
said on 10/Feb/18
Jason25th yeah I noticed that too I think he's maximum 192, probably 191.5 cm
Jason25th
said on 8/Feb/18
When replacing Pique, he really seemed to be smaller. I would say 0.5 inches smaller is the minimum
Reda
said on 23/Jan/18
Yerry Mina clearly edges pique out by 1cm or so
I'd say pique 192 yerry 193
Click Here
:
slothee
said on 17/Jan/18
6'3 3/4" ~192.5 cm. That looks like about 2cm of hair there.
xVnknownGxd
said on 15/Jan/18
He'd probably be 6'1.5 - 6'2.5", a that increased his height significantly; looks about 1 - 2.5 inches of hair.
Edimar1.84
said on 15/Jan/18
Legit 6ft4.
Dude 173 cm
said on 14/Jan/18
He want be taller than Pique, Pique doesn't like the listed of the Barcelona
Johnson
said on 14/Jan/18
I would agree with Rob. Solid 193 flattening hair and at low as he lists.
I would say Mina was measured about 3 hours after waking up
Let's remember Rob's data during the day:
8:14 (out of bed)---175.0
9:17 ---174.0
10:28 ---174.0
12:00 ---173.7......... important this measurement
14:14 ---173.5
Ali183
said on 14/Jan/18
Rob there is definitely more than 1.5 cm of hair, I would say about 2.5 cm to 3. He was also very close in height with 188 cm Andre Gomes. 191 cm for Yerry

Editor Rob
I suppose you could argue 2cm as the camera is lower down, if it was as high as the stadiometer bar, maybe it would look a bit more!
Myself
said on 14/Jan/18
Lol, are they serious? Measuring with all that hair? If he was measured early in the day + they measured him with hair like that, i seriously doubt he is over 191 cm afternoon.
Isn't that at least a good inch of hair or 3+ cm, in the second photo?

Editor Rob
It seems even Yerry had a laugh with Doctor Bernstein about it...I heard after Yerry got measured, Donald Trump was on the phone to the medical center asking for him to be flown over to perform his own medical 😳
Tunman
said on 14/Jan/18
Not flattening hair?shows how serious are those who perform the measurements.What about measuring with these hairstyles?
Click Here
Good news.The average man might measure over 7'with adequate hairstyle.
Johnson
said on 14/Jan/18
About hours of measuring I found this:
8:30 horas: Hospital de Barcelona (analytics)
10:00 horas: Yerry Mina has arrived to Ciudad Deportiva to pass the other part of medical check (here it is effort tests, height, weight, armspan, biceps, legs, etc)
Rober
said on 14/Jan/18
Hi Rob, his hair is about 2,5-3 cms, then he could stand 1,92 tall

Editor Rob
I'd say it's got to be another half inch before it hits his head, but a full inch? I'm not sure on that.