Yun Fat Chow's Height
6ft ¼ in (183.5 cm)
Hong Kong Actor, best known for films such as Hard Boiled, The Killer, Crouching Tiger, Hidden Dragon, A Better Tomorrow, God of Gamblers, Bulletproof Monk and Once a Thief.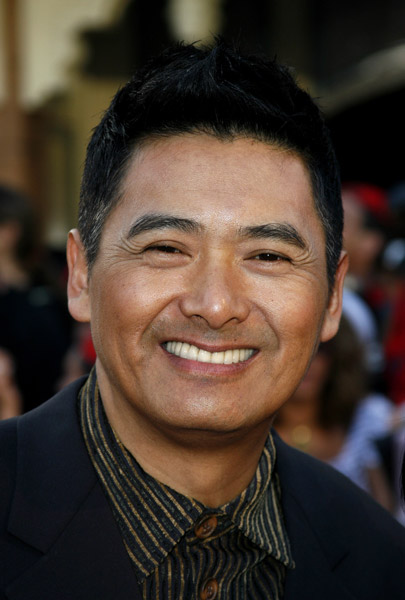 Photos by PR Photos
You May Be Interested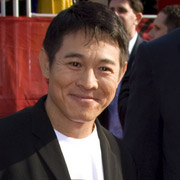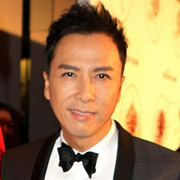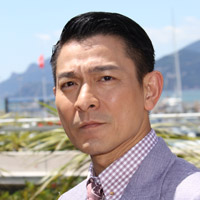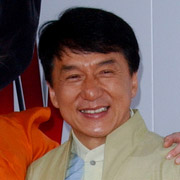 Add a Comment
115 comments
Average Guess (17 Votes)
6ft 0.09in (183.1cm)
Moses
said on 1/Apr/20
Peak - 182 cm
Now - 179 cm
185vietnamese
said on 19/Feb/20
He can be 6ft and claimed to be as 5'11. That's definitely normal. I'm 187 cm in the morning, 185 cm at night. And I'm still claimed to be 180cm alot because people ask about my height alot. Some doubt about it and think i'm must be 1m9 or something. Some totally think I'm that range. A lot of people don't even have a single clue about height and just being curious when they see a tall guy.
Chris Junior Hernandez 1990
said on 18/Jan/20
Rob, are you seriously thinking Chow is 6'0 1/4 a peak and under 6'0 now? Because watching his 90's movies i hardly see him below 6'0 1/2.

Editor Rob
He could be today a little less than his peak. At 64 a fraction could be lost.
Rampage(-_-_-)Clover
said on 3/Dec/19
No way was he less 6ft peak. Looking at old stuff from the 80's-90's Id go as far to say that 6ft1 was arguable at times
VitoCheng
said on 2/Dec/19
Chow Yun Fat is really honest! He is already 6 feet tall. People who know him and the media know that he is humble, but he said in front of the media that he was less than 180 cm tall, so maybe he was just kidding. I will never believe that Chow Yun Fat is less than 6 feet!
Click Here
Click Here

Editor Rob
He may well be 179.9cm and fooled us all!
Chris Junior Hernandez 1990
said on 20/Oct/19
Guess i'm wrong. Should be 6'0 1/2 peak and 6'0 now. In the 90s movie he look 184-ish not below it.
U.S. person
said on 5/Jul/19
@Short and Wide
It's because in East Asia, 180 centimeters is a height milestone, a bit like 6' in the US.
Short and Wide
said on 2/May/19
In Chinese media he always claim he is 180cm so I don't think he is anywhere taller than that.
Junior Hernandez
said on 8/Feb/18
Chow should need a peak height 6'0 3/4 and 6'0 1/4 now.
Rampage(-_-_-)Clover
said on 1/Nov/17
If he's only 5ft11 then Sean William Scott is under 5ft10
Bennett
said on 4/May/17
Chow is 180cm peak and 179cm now. Never being 6ft or over
heelshealheight
said on 3/Feb/17
Elegant man and subtle/nuanced actor. Yun Fat Chow could constitute a convincing (albeit weak) 6-footer. Perhaps his height has decreased by an inch over time. No one gets any younger or youthful-looking, nonetheless, he appears to be aging gracefully.
Importer
said on 22/Jan/17
@Rampage
Yea dude I was shocked a bit when I saw this listing
S.J.H
said on 17/Jan/17
Great downgrade. Chow and ken watanabe were about same height and i can't see any height difference. They're probably same height all the time
Rampage(-_-_-)Clover
said on 11/Jan/17
I could see how some might have guessed him as tall as 6ft2. In Hong Kong a strong 6fter will look big
Josh Jeffords
said on 9/Dec/16
Good actor tall powerful presence, listed 6 1 mostly.
In the 90s he was a weak to solid 6ft barely taller than jurgen.
He seemed taller in early hk movies for obvious reasons.
Kilpatrick made him look about 5 11 like he often does.
Haven't seen him in a good while did seem to shrink around 2000.
Rampage(-_-_-)Clover
said on 9/Dec/16
Peak: 184-185cm
Today: 183-184cm
Dejavu
said on 20/Oct/16
He claimed to be 6'0 back then. I think he is a 5'11 now and that is what he looks.
Dejavu
said on 21/Feb/15
His peak is probably closed to 6'0. Nowadays probably 5'11.
Hypado
said on 8/Feb/15
Yun Fat Chow looks 183 cm.
Rampage(-_-_-)Clover
said on 30/Sep/14
The pictures with Sean William Scott rule out anything shorter than 6ft
horon
said on 17/Jul/14
looks the listed height.
Sam
said on 14/Apr/14
My friend's wife is from North China and she is around 5'11"...both of her parents are quite tall, apparently having been semi-pro basketball players years ago, but my friend claims that folks from North China tend to be considerably taller than from the south. It makes me wonder if Chow has some "North Chinese" genes.
Yao
said on 11/Apr/14
In his prime he was a definitely a good 6ft (183cm) now he is pretty old so he is most likely around 5'11(180)cm, which in my opinion is still tall for someone of his age. Also bear in mind 183cm is really tall for a Chinese and of his era.
Sam
said on 19/Mar/14
I think he's pretty solid as listed, though looking scarcely taller than Seann William Scott did not help the case that he clears six feet. Here with 5'9.5" Mira Sorvino, he looks as listed.
Click Here
BigMAC
said on 1/Mar/14
Rob I think Chow needs a downgrade here.It's a consensus in China that Chow is 5'11 at present, 6 feet in his prime.
Dejavu
said on 30/Jan/14
He is 5'11.5 peak. 5'11 today. He looks 3 inches shorter than John Cusack.
hp
said on 15/Jan/14
exactly 184cm (6'05")
Dawn Liss
said on 4/Jan/14
He is quite regal, and his height is really not relevant!
Dejavu
said on 2/Jun/13
He is pushing 183 cm in his prime. It is confirmed on many sites. Now he could be around 180
megamind
said on 21/Apr/13
He said "Confucius is very tall,193cm.I am 180cm."
Why there are so many people deem that he is 183cm+?
Because other movie stars who claim they are 180cm are not true 180cm.
Hew
said on 25/Nov/12
He was a solid 6' in his prime, now a days no more than 5'11, the guy is 57 years old now, he has even said himself that he is 5'11.
Johnnyfive
said on 5/Nov/12
@lulu Chow looks almost the same height as Tarantino maybe half an inch shorter and over an inch taller than 5 11 Geoffrey Rush. The listing is correct.
LAN Jiao
said on 2/Nov/11
he claim once 6'0 in hollywood but out of it he atually claim he is only 5'11 several times in hongkong and china. illusion is the bitch things brought small head yun fat up 6'0 i have to admit.. he is full 1" shorter than 6'0 china celeb Liu-Ye.
LAN Jiao
said on 22/Oct/11
180cm relax posture. He is 5'11.25 , Sean william scott look 2cm shorter than chow who claim 6'0. Lol
dmeyer
said on 4/Sep/11
6 ft no more
bestco
said on 20/Jun/11
steak was absolutely right.
If you go back and watch Chow Yun Fat's early career movies, he always seemed taller than other co-lead actors. He started in several famous movies "A Better Tomorrow" with Tommy Tam (Ti Lung), in which he clearly looked about 2 inches taller than Tommy Tam who was a solid 1.80cm. Chow also claimed himself to be 1.85cm in a HK magazine interview in his early career. In recent years a few reports quoted him saying he was about 180cm, but he was clearly joking as he was making a general reference to the tall man in the movie "Confucius". Even in his most recent movies, he still appeared quite tall as the other younger generation tall actors.
I'd say he's still about 182-183cm nowadays.
cheesecake
said on 1/Feb/11
I think he was a legit 6'1 back in the day, 184 is right now
joker
said on 22/Jan/11
Chow Yun Fat is a strong 6 feet with change around 6' 1 in shoes. I met him in person with is family at marina cove boat club and he's a laid back dude.
Sopheak
said on 10/Jan/11
I think Mr. Yun Fat; he is a very tall handsome and popular actor of Hong Kong. He is very very famous with his nice height and charmingful face and especially his smiling makes many and many ladies fall in love him, not only Chinese people, but also many other Asian people and Western Countries. For me, I really love his charactor and face. I do like watching and supporting his movie rather indeed. From me Mr. Sopheak; Phnom Penh City of Cambodia.
Felix
said on 8/Jun/09
If he is 184, why he always said "I am 180"? He townered others 180 guys because their height is not true? Have you watch the vidoe link? He accept he IS 180!
Anonymous
said on 1/Jun/09
Huge nailed it when he said Chow Yun Fat was about 1-2 inches taller than Sean William Scott. Just go check out the screenshots in Bullet Proof Monk, Chow definately looked taller right next to Sean William Scott (who's 181 cm). 184cm is about the right height for Chow.
Anonymous
said on 1/Jun/09
I've seen all Chow Run Fat's movies and he was definately around 183-184 cm at his prime. I've seen magazines listed him as 180 cm which is totally not accurate. I've seen Chow Yun Fat standing next to many real 180 cm actors and townered over them (Simon Yam is one of them). Besides, Chow doesn't seem to be very serious about his height and he's quoted many different heights along the years. I remember in a 2008 article he answered his fans question that he was 185 cm with shoes on.
I think nowadays given his age Chow is probably around 181-182 now.
Felix
said on 24/May/09
In the interview for his new film "Confucius", he said, I am 180cm, Confucius is 193cm.
Felix
said on 22/May/09
Chow Yun Fat just accepted his height in his new film. 180cm! v.youku.com/v_show/id_XOTI4ODM3NTI=.html
Felix
said on 17/May/09
Chow accepted he was 180 more than one times in interview before. With 180 Di Long, Chow is even or only a little taller, so he was 182 when he was young
Click Here
Click Here
yoyo
said on 20/Apr/09
Chow Yun Fat looks to be 182~183cm tall in his acting career in hongkong.
Sphinx
said on 17/Apr/09
I believe Chow Yun-Fat stands no taller than 180 barefoot today, but the guy almost always slouches, so if he really stands up straight, he'd be about 181. Remember the guy is 55 this year. He did look 185 when he was in his 20's though.
Mr. R
said on 4/Apr/09
By the way, that last comment from Anonymous was really from me, Mr. R. Sometimes things get a little confusing here.
Anonymous
said on 3/Apr/09
The People Magazine from May 2001 lists him as 5-11 in their 50 most beautiful people in the world issue.
midnight
said on 20/Feb/09
looks around 5'11 here.
Click Here
Felix
said on 17/Feb/09
In an interview in early 80s, Andy Lau said: "If Zhou Rui Fa (Chow Yun Fat) said he is 185 or 186, do you think it is with or without shoes?" (It means 185 or 186 is Zhou's height with shoes. He was 182-183 in his prime!
dread
said on 27/Jan/09
I worked on Bulletproof Monk. I saw Yun Fat up close, in person. He's not taller than 6', more like 5'10". His bodyguard, however was as big as a house!
Hugh
said on 24/Jan/09
Looks a good 2 inches taller than Orlando Bloom in that pic. I'd say currently Chow stands a solid 184cm. 186cm peak.
Hugh
said on 20/Jan/09
I think he was 186cm in his prime and 184cm now.
Felix
said on 15/Jan/09
His data in his early stage is 180cm in HK, when he was famious, the data increased to 183cm(6 feet)! He was 183cm in his prime, 180 now!
Hugh
said on 10/Jan/09
No less than 6ft. He was about 2 inches taller than 5ft11.25 Sean William Scott.
Hugh
said on 8/Jan/09
Okay 6ft0.5 now and 6ft1 or 6ft1.25 in his prime.
asianinvasion
said on 29/Dec/08
chow is prolly 6ft or slightly under he looked about the same as jay leno.
Click Here
Anonymous
said on 24/Dec/08
Chow looks the height Rob has listed him at..in Bulletproof Monk he was taller than 5"11.25 Sean William Scott
Felix
said on 3/Dec/08
6,2 is the height with big heel. In his early stage movie he is 1-2 inches shorter than 186cm's Xu Jiang Jiang whose height is real! He is 180 now! 182-183 at peak.
Hugh
said on 25/Nov/08
You guys are full of BS. CHow I'd say was near 6ft2 peak. Say 187cm and is now about 6ft1 or at the lowest 6ft0.75. He's only in his early 50's.
Anonymous
said on 22/Nov/08
As far as Fat being taller than Mira Sorvino really is not relevant since Sorvino was always in some sort of high heels in "The Replacement Killers." With heels she is around the 5'8" to 5'9" range and if Fat due to shrinkage is down to 5'10" to 5'11'' then he would still have about an inch or 2 on Sorvino. Actually there was one scene towards the start of that
film where it apperared as if Sorvino had about an inch or so over Fat, but then again the heels she had on looked to be at least several inches. For an Asian guy, even if Fat is down to 5'10'' that still is tall since I still see a lot of young Asian guys today that are still in the 5'5" to 5'6" range.
Anonymous
said on 21/Nov/08
In "The Killer" the top bad guy played by Shing On Fui hopefully I spelled the name correctly had Fat by at least 2 inches and that guy is said to be 6'2". So Fat in his prime was about 6' tops and due to shrinkage is about 5'10'' to 5'11'' now. He only looks tall compared to Asian people from the old days when just about everyone was below average in height.
Felix
said on 17/Nov/08
In his new movie he is 2 inches shorter than 185cm's Liu Hua. When he was young, he was 182 or 183, but he shrinks a lot!
Hugh
said on 11/Nov/08
He's a solid 185cm these days and say 186-187cm say 20 years ago.
Hugh
said on 23/Oct/08
I think Chow is around 6ft1.
Anonymous
said on 21/Oct/08
There is a movie in production w/ him and John Cusack w/ a picture of him and 6'2'' Cusack and Fat only looks about 6' at most. Fat actually does not look that tall in the picture next to Cusack, but then again Cusack may be more than 6'2'' like 6'3''. So Fat could be about 5'11'' now, but I think he is right on the mark at 6' if he were measured.
Hugh
said on 20/Oct/08
He was 4-5 inches taller than Mira Sorvino. 6ft2ish maybe?
Felix
said on 17/Oct/08
He looks tall in HK moive because the avarage in HK is in 80s is only about 5.5(165cm).
Hugh
said on 25/Sep/08
He still looks tall. 6ft0.5 now. He did look 6ft2 in the 80's. 6ft1.25 was his peak I'd say.
XIANG
said on 28/May/08
Always seemed around the 6ft1-2 mark in his Hong Kong movies, is it possible that he lost an inch or 2?
Authority
said on 23/May/08
Chow is 5'11" nowadays as he's the same height as Sean William Scott in Bulletproof Monk. May have been taller in his earlier days maybe an inch or so as he looks to be a couple inches taller than myra sorveno in Replacement Killers, but still about the same height then as he is now. Maybe in Hard Boiled he was taller.
Dutchie
said on 30/Mar/08
Click Here
Look At photo 23, you see chow yun is as high as justin chatwin.
On some photo's chatwin was even taller, but that was just how the photo was made, chatwin had normal shoes, absolutely no elevator shoes on, on the other hand look at the shoes from chow yun.
So if this isnt any proof that chow yun fat is 180 CM than i really dont get it:P
Anonymous
said on 10/Mar/08
Ti Lung actually is 180cm (very accurate), so "guy's" image proves Chow Run Fat is at least 184cm.
Anonymous
said on 10/Mar/08
Chow Yun Fat is definately a little taller than Zhang Yao Yang based on the films I watched. I'd measure Chow Yun Fat at around 184-185cm.
MK
said on 9/Dec/07
I met Chow in person in the early 1990's. I was exactly 6 feet tall...I listed myself as 6-2 when I was playing basketball in high school. He was definitely over 6 and I think closer to 6-1.
183cm to 184cm I would agree with.
People do shrink as they get older...I have lost a quarter of an inch in 15 years.
Blion
said on 20/Nov/07
I guess Chow might secretly wearing a lift in his shoe i say he is 180cm max
Felix
said on 12/Nov/07
I watch a lot of his films, he is a little shorter than Zhang Yao Yang(183cm) and a big differece with Xu Jin Jiang(187cm).
Really do not know how his name translated, 5'11.5 mentioned Ti Lung, the name should be Di Long, the guy who translate the name Chow Yun Fat should be slapped. Zhou Run Fa is a beautiful name with good meaning in Chinese. Chow Yun Fat seems he is a fat guy!
Felix
said on 29/Oct/07
The chinese name is Run Fa Zhou, He is 180cm, I am 100% sure. I am from China
wedge
said on 7/Aug/07
see this pic from the same site as sam's post... if depp and bloom are in the 5'10" range then chow looks to be a smidge over 6'. notice that chow is the only one wearing sneakers and everyone is wearing heeled shoes or boots.
Click Here
Masato
said on 11/Jun/07
i've seen that movie...its called 'A better tommorown', chow yun fat is standing on the ramp but its on the slope it probs gives him 2-3 cm height advantage, with that being said, his height is around 184 cm. Rob has got chow on the dot.
5'11.5 guy
said on 10/Jun/07
Chow with 182-183cm Ti Lung.
Click Here
He looks 187-188cm in this pic IMO
Kiana
said on 6/Jun/07
I think you folks have to look at a real measuring tape to see how tall 5'11 and 6 feet are. Bollywood estimations seem to be only a LOT over the top. Chow Yun Fat is a true (measuring tape standards) 5'11, not 6'1. Depp is 5'10 and Bloom is a tad shorter if not equal in height to Depp...I'd say 5'9.5. After all, Bloom was just about the same height as Kyra Knightley in "Pirates 3".
dmeyer
said on 6/Jun/07
sice he is 52 years old might have been a full 6'1
dmeyer
said on 6/Jun/07
i agree he dosnt look shorter than 184 cm
sam
said on 25/May/07
Chow is looking a full 6'1" to me in the pictures with the case of Pirates of the Caribbean. For example:
Click Here
5'11.5 guy
said on 13/May/07
In "Tiger on the Beat" he was taller than legit 6 footer Ti Lung. 6'1 is correct.
Leung
said on 10/May/07
Rocky, fat translates to the meaning of rich
dmeyer
said on 19/Feb/07
i do believe this guy i 6 ft + but for some reason they are looking for stand in for orlando they said 5'11 for jonny 5'9 and chow 5'9 to 5'11
[Editor Rob: bizarre]
Rocky
said on 18/Feb/07
Glenn, was Chow Yun Fat fat by any chance? I gotta wonder where his name came from.
Aussie Bloke
said on 16/Feb/07
I dont think I've seen any Asian movie where he wasn't the tallest actor!!! He could have easily been above 6ft1 in the 80's, and he still looks clearly taller than Sean William Scott (5ft11)
solidsnake
said on 18/Dec/06
Click Here
Go to the link, second pic. He looks a little taller than geoffrey rush.
dmeyer
said on 23/Oct/06
central casting is looking for a stand in for him 6 ft to 6 ft 2
kobby
said on 19/Sep/06
no no in asia most acticles chou yun fatt is only bill as 183 tall in 80s and 90s.. nowadays hes older, i suspect he lost a cm.. i'll gave him as 5ft11max..
Leung
said on 17/Aug/06
dmeyer, this casting woman you mentioned that had Chow Yun Fat at 5'10" has understated his height by 3 inches, that's not accurate at all. Glad that you noticed that she had Chow Yun Fat's height wrong.
dmeyer
said on 18/Jul/06
they are looking for a stand in for chow yun fat at alese casting and they said he is 5 10 and this woman is very acurate and for jonny depp she said 5 9 160 poudns i dont think he is less than 6 feet for the other actors she was acurate like rush and bloom she said 5 11
thelasttiger
said on 16/Jul/06
No I think 6'1" sounds good. He Remindes of Michael Wong from Legacy of Rage.
Glenn
said on 28/Mar/06
I always read 5-11.
Leung
said on 28/Mar/06
Chow Yun Fat is a legitimate 6'1", and maybe close to 6'2" in his younger days
The Return of Sing
said on 28/Mar/06
Hey I assume a Russian person knows how it is in Russia, why would I doubt him? If Hungary does it, why not Russia?
sam
said on 18/Jan/06
I believe a peak height of 6'1" for this guy, compared to other actors.
Colin G.
said on 17/Jan/06
Sing, are you sure your Russian friend wasn't kidding? That's the first time I ever heard that Russians put the surname first. I know Hungarians do.
kennethz,sg
said on 19/Nov/05
i watch his hongkong movies acted.. he looks most 182to184cm tall.. still consider he maybe 183 in most standard mearsurement..
Munnos
said on 15/Oct/05
Chow Yun-Fat's the type of guy who wouldn't give a s*** about his height. When he first started out in showbiz in the 70's, he thought he was too tall, especially for some one from Hong Kong, so he put his height down an inch or two shorter. From memory he was commonly listed at about 5'11. But in films he clearly towered over people who were listed at 5'10. I'd say he was at least 6'1.5 at his peak. But, he's getting old, and is in his 50's now. He's always had a really bad slouch, and he injured his back several times doing action movies. Nowadays, he might be just around 6ft.
CelebHeights Editor
said on 26/Aug/05
From asian movie newsgroup:
"I saw him in person and he's gotta be about 6'2, 6,3. I say this because I'm 5'11 and he was a few inches taller then me"
CelebHeights Editor
said on 24/Aug/05
From Asian Movie Newsgroup:
""Met Chow once and thought he was taller than 5'11" -- 6' or 6'1". There were many people of Asian extraction at the party, and he was handily the tallest."
Sing
said on 27/Jul/05
I think Yun-fat is about 6 feet tall or 183cm. In East Asian countries (China, Korea, Japan etc.) and Eastern Europe (Russia etc.) the last name comes before the first name. So Chow is his last name and Yun-fat first name. Same as Yao Ming, whose last name is Yao, not Ming. In Russia, Maria Sharapova would conventionally be called Sharapova Maria, as a Russian friend told me.
Anonymous
said on 25/Jun/05
Lol, I thought his last name is "Chow"...couldn't find his listing here until now.
Anyways, 184cm is perfect in my opinion. In all the imdb pics with Sean William Scott, he's slightly taller. You can't see their feet in these pics, but unless he's wearing elevator shoes in the movie (which is pointless, since he's not really short by any standards), it must be his height that's making him look CONSISTENTLY taller than Sean William Scott.
[Editor Rob: I think I've put most Asian names the wrong way around on here...doh!]
Smoke
said on 17/Apr/05
I definately think he's no shorter than 6'0", and quite probably 6'1", he looks it.
Sheng Long
said on 16/Apr/05
He looks taller to me. Maybe 6ft1.
Smoke
said on 15/Apr/05
Someone who has met him in person would have a better idea, but comparing him to Sorvino and other celeb listings he would be around 6'0"-6'1". Again, if he's really 5'11" (180 cm), then no way Mira Sorvino is 175 cm. I would say that Mira, without heals is around 4 inches shorter than him. Maybe Sorvino is really closer to the 5'7" she's often listed as.
http://www.imdb.com/gallery/granitz/0360-rep/Events/0360-rep/sorvinom.ira?path=pgallery&path_key=Chow,%20Yun-Fat
jack
said on 15/Apr/05
He's around 180cm. I've seen him in person.
Mr. R
said on 14/Apr/05
When he first broke into the American mainstream, he was listed at 6-1. In most recent years, he is listed at 5-11. 184 cm may be just a tad high.
Smoke
said on 14/Apr/05
I remember in his movie with Mira Sorvino (Replacement Killers) he really did look close to 4 inches taller than her. I'm not sure if Mira is actually the 5'9" she often gets listed as, but in comparison to her height Chow Yun really does look 184-185 cm, he may very well scrape 6'1". For the record, Sorvino often gets listed as tall as 5'10" or even 5'11", and I'm really not quite sure if she's even 5'9". If Fat is 6'0.5", then I doubt Mira Sorvino is really 5'9".