Zinedine Zidane's Height
6ft ¾ in (184.8 cm)
French former footballer who played for Bordeaux, Juventus and Real Madrid, at which he was also a manager. During his playing career he was typically described as 185cm and weight 82kg.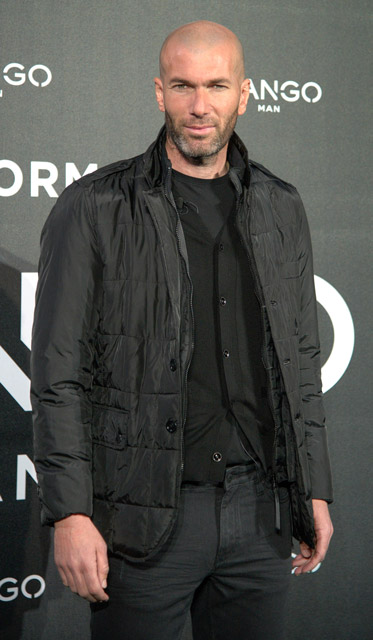 Photos by PR Photos
You May Be Interested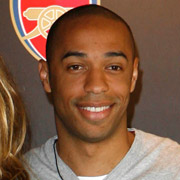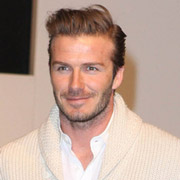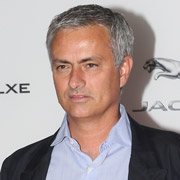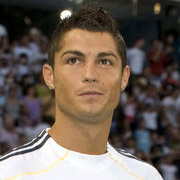 Add a Comment
64 comments
Average Guess (89 Votes)
6ft 0.65in (184.5cm)
Rory
said on 22/May/20
Teddy Sheringham (185cm) described Zidane as being "about 6ft3" previously and Roy Keane (178cm) said Zidane was "6ft1/6ft2". It seems a lot of people who discuss Zidane mention his height and usually to comment on how big he was. I don't think he's lost height or nothing worth mentioning anyway but I do think his posture has worsened since the 90s. I think partly it might be because people assume a player of his elegance and finesse would usually be shorter than he is.
I think he's a full 6ft1 but lax posture and a bald head means he can look 6ft0.5 a lot of the time. In his heyday on the pitch he did look 6ft1 to me and I think that's backed up by statements from people who've met him who always describe him as tall.
Valois 2.0
said on 20/May/20
Has him lost some height Rob? He's almost 50.

Editor Rob
A fit guy like Zidane I doubt has lost anything noticeable.
Rory
said on 4/May/20
Bizarrely on sky sports Graeme Souness just described Zidane as a big guy of about 6ft4! Jamie Redknapp who is 184 or arguably 185, so similar to Zidane, agreed saying yh he was a big guy. Both of them have seen him up close too. I guess it is possible Zidane is a full 6ft1 but can look less with loose posture but it's still strange to hear him being described as "big"and it's hard to imagine him being more than 6ft1 at best.
OriginalAnon
said on 20/Mar/20
6'0.5" or 6'0.75" is bang on. I think he has 2 inches on David Beckham.
Click Here
pov
said on 18/Mar/20
Ronaldo is clearly an inch taller than him even when he's wearing studs and zidane is wearing shoes, no more than 183cm for me
Nik Ashton
said on 3/Dec/19
@ Rob - Is he taller than his son Luca?

Editor Rob
Wi would say ZInedine does measure taller.
Bora
said on 2/Dec/19
Yes he had never looked short, he is barefoot 6'0.75 I think
181.6
said on 14/Jun/19
How tall do you think his Son, luca who plays for goalie on Real Madrid is??
There are claims he is 5'11(181cm) but he is listed as 183cm
Tunman
said on 2/Apr/19
Hmmm,tbh it's still hard to believe he's taller than someone like Torres who looks the 184 listed at.Interestingly both got 185 on the net for a long time.I think both just fall to 184.Also it's hard to see Henry anything less than an inch taller.
Rick1
said on 9/Mar/19
Click Here
How tall is the guy on the left next to him?

Editor Rob
Might be over 6 inches shorter, like 7
Junior Hernandez 1990
said on 17/Jan/19
Zidane bald plus loose posture = an inch shorter than 185cm Ronaldo. I believe a stretch at 184.5cm the worst for Zidane.
urmum
said on 13/Dec/18
Ronaldo and Zidane next to each other...
My guess : 6'1
Click Here
Junior Hernandez 1990
said on 24/May/18
Zidane 6'0 7/8
Thierry 6'1 7/8
Beckham 5'10 7/8
QM6'1QM
said on 22/Mar/18
6'0.25"/ 183.5 cm!Half inch shorter than Ronaldo.
Med
said on 14/Mar/18
Click Here
vos tall is the guy next to him ?
Dude 173 cm
said on 22/Dec/17
Zidane not should be taller than Cavani
John
said on 6/Dec/17
He is definitely over 6ft flat. 184-185 is about right. He also has a wide frame- big shoulders- looked colossal on the pitch during his playing days.
meson777
said on 27/Nov/17
Flat 6ft . Look at him against ronaldo and bale you can understand easily .
Johnson
said on 8/Nov/17
Attention to this picture. Bisbal is similar to Luis Fonsi (no more than 2 cm taller)
Here we see Bisbal and Zidane
Click Here
Colberto
said on 6/Nov/17
Hey rob
A 187.5 185.5
B 187 185
C 186.5 184.5
D 186 184
Editor Rob: C might be possible, I think 6ft 0.5-0.75 is arguable
Height Sky
said on 28/Oct/17
An example, i don't think Cristiano is shorter when the match is finished and in his lowest and Zidane with his boots
Height Sky
said on 23/Oct/17
@Celebheights 6'1.5
That you should think is Cristiano Ronaldo...
Celebheights 6'1.5
said on 23/Oct/17
No, Big G would be claiming that he's 6'2 1/2" out of bed. 186.8 CM out of bed is believable.
Height Sky
said on 21/Oct/17
@Rampage Clover
Sorry but that is a Big G comment
Rampage(-_-_-)Clover
said on 16/Oct/17
Out of bed: 186.8cm
bradley
said on 14/Oct/17
i'd say 183.5cm- 184cm. no more.
Edimar1.84
said on 9/Oct/17
I can not see him a legit 6ft1, i think 6ft flat, just look the pictures with CR7.
Height Sky
said on 28/Sep/17
I never looks to Zidane like a weak 6'1, even he has boots when the players sometimes are in his lowest. I don't go also with 6'0.5
Meson777
said on 13/Sep/17
he looks noticible shorter than ronaldo saying 6ft 0.75 is madness for me
hardguy
said on 2/Sep/17
lean guy with good face length 6'075 imo
Slim 182 cm
said on 21/Jul/17
Sport measurements take place early in the day, 184 cm he is at best.
6'1 mornings
6'0.5 early evening.
Ronaldo
said on 22/Jun/17
Morning: around 186 cm
S.J.H
said on 7/Jun/17
I think is because zidane hair cut bald and loose posture he look a cm shorter than cristiano ronaldo who always stand out with a good posture.
Scott
said on 9/Apr/17
He looks exactly the same height as my dad. 184.5cm is perfect listing
Johnson
said on 27/Feb/17
@Canson he looks shorter than Robert Pires... I doubt in the evening Zidane is as tall as 184.5. I list him as 6'0.75 but rather morning height
Johnson
said on 8/Feb/17
As tall as Nadal
James
said on 26/Nov/16
Ronaldo Nazario is 1.80 probably. I remember he was listed as that in PES 3.
Click Here
Click Here
RVD
said on 23/Nov/16
do brazilian ronaldo
Johnson
said on 1/Nov/16
@Rob I see more than 2 cm between Thierry Henry (listed 187) and Zidane
Rampage(-_-_-)Clover
said on 30/Oct/16
It's hardly a stretch though is it, Rob?
I agree with this height though. He gave 185cm as his height which is really just under 6ft1.
Johnson
said on 30/Oct/16
@Rory because normally we are synchronized in our predictions, me with 1 cm over. And he lists evening heights and I consider 10:00-11:00 morning heights typical medicals
Rory
said on 27/Oct/16
@johnson, if you think Zidane looks 184.5 why are you surprised to see Rob hasn't listed him as 183 ? Lol.
Johnson
said on 26/Oct/16
I think 184.5 cm for him. So I am surprised Rob doesn't list him 184 cm or even 183 cm
6 foot 17 yrs still growing
said on 19/Oct/16
Rob.how much is the difference between him and ronaldo and bale?..ronaldo might need an upgrade?
Gung Ho
said on 15/Oct/16
Rollo said on 13/Oct/16
Taller than I expected. I would've guessed something like 181-182cm.
---
I wouldn't go over 182cm-183cm for Zizou, he is edged out by Bale who is barely 184cm himself next to Cronaldo.
James
said on 14/Oct/16
When it comes to height, Zidane is quite similar to the young Harrison Ford. He looks exactly the same height as Harrison Ford in Blade Runner.
Click Here
Click Here
Rampage(-_-_-)Clover
said on 14/Oct/16
Rob, how likely is 6ft1 for him?
Editor Rob: wouldn't go that high, I think weak 6ft 1 is closer.
James
said on 14/Oct/16
@Borats Chicken "Current" height? He is only 44 years old, he hasn't lost any height. The point is that he was listed as 185 cm and he never looked that tall to me. Maybe 184 cm fits better for him.
@S.J.H I agree with you.
Rollo
said on 13/Oct/16
Taller than I expected. I would've guessed something like 181-182cm.
Gonzalo
said on 13/Oct/16
Saw him years ago in a Real Madrid event and he looked very tall to me. He held his own next to a basketball player who was listed 1`93 while he was playing. Zidane looked like a legit 1`85 guy.
S.J.H
said on 13/Oct/16
Beckham is 5'11.5 w shoes and 5'10.5 w/o and zidane always edge him by solid 2" , so 6'0.5 for zidane
Borats Chicken
said on 12/Oct/16
Rob, would zinedine current height be more of 6'0.5?
Editor Rob: he can look around 184 range...posture wise I don't think he stands great at times.
travis
said on 12/Oct/16
6'0.75cm not bad
James
said on 11/Oct/16
The best football manager at the moment. He successfully implanted the "counter-taka" style at Real Madrid.
He always looked 184 cm to me, but weak 185 cm is also a good listing.
andy
said on 11/Oct/16
185cm spot on. He has always looked that height
Rory
said on 10/Oct/16
Be very surprised if he'd lost height aged 44, I think he's just someone who tends not to stand that well.
Borats Chicken
said on 10/Oct/16
roooooooooooooob....PLEASE ADD RONALDO I BEG YOU!
Most of the kids these days (apart going on youtube) won't know who is Brazilian Ronaldo is, I grew up watching him play and it was beautiful and don't you think so?
Editor Rob: I am very aware of all the big names over time, it's just with football there is a lot of them, I will add them I'm sure.
mike
said on 9/Oct/16
Spot on, Zizou has always stood at tall 185cm, idk if he dropped in height or anything, but in his playing days?,bo shorter than 185cm.
Aza
said on 9/Oct/16
I don't think he would have lost any height? So good listing.
Judd
said on 9/Oct/16
Finally! Great add! 6'0.75" is fair for him...he's a typical 184,5-185 cms at night!
Arch Stanton
said on 9/Oct/16
Exactly what I guessed, to the nearest 0.25 LOL.
Cr
said on 8/Oct/16
i think peak height is 1,84-85 but now he looks no more than 1,83
Johnson
said on 8/Oct/16
I think he is 184.5
MDV
said on 8/Oct/16
Good listing.Could he be between 6 ft 0.5in and 0.75in