Cassie's Height
5ft 6 (167.6 cm)
American Singer and Model. Her modelling agency lists her height as 5ft 8 and her vital statistics as 33-24-34 and US shoe size 9.5. Cassie said herself on Bet 106 & Park in 2011 when talking about modelling:
"I'm Five Six. I was Five Four when I started"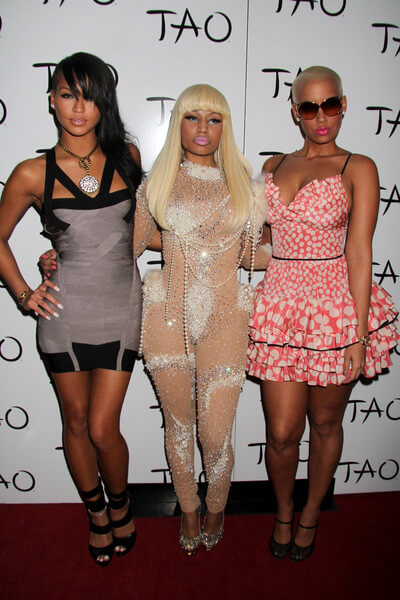 Cassie and
Nicki Minaj
,
Amber Rose
Photo by PR Photos
You May Be Interested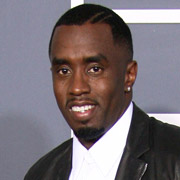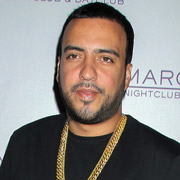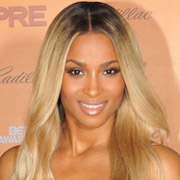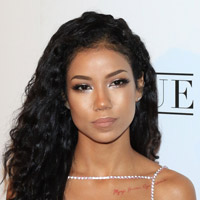 Add a Comment
74 comments
Average Guess (5 Votes)
5ft 6.1in (167.9cm)
Littlelee5ft6
said on 8/May/19
Possible higher heels than Amber rose and maybe the camera angle favours cassie
Nik
said on 15/Jun/18
5'6" is liable! Looks taller than Amber Rose!
lee168cm
said on 13/Jun/18
She looks taller than Amber rose here? Maybe Amber is shorter than 5ft 7?
jay
said on 29/Aug/16
she must where high heels like 2 inches because she was in a video with lil wayne and i know for a fact he's 5'6 and she towers over him
someone
said on 20/Dec/12
...but kassy, if she's 5'6 she's not around Rihanna's height, she's 2 inches shorter...or am i miscalculating something?
georges
said on 22/Oct/11
she is about 169 cm because she is the sane height with rihanna
Sophia
said on 18/Sep/11
On BET's 106 & park she said about modelling : I'm 5'6", I was 5'4" when I starded...
Mathew
said on 18/Aug/11
Wow, I'm shocked to see this. In Wiz Khalifa's video roll up, only looked 5.5" - 6" shorter than he did, and he claims he's 6'4". She wore Tims and he wore converse, so she had an inch footware advantage but it still doesn't add up.
joel
said on 29/Jul/11
she must be 5'7 because she might be lil wayne height but 1 inch taller.
Button
said on 18/Jul/11
I think 5'6.5" is about right for Cassie.
Electro Love
said on 13/Jul/11
She is 5'6"
kassy
said on 11/Jul/11
shes around rihanna's height, rihanna is around 5'8 so im guessing cassie is about 5'6 or 5'7 . ive seen her in real life and i have met her personally she is taller than me & i am 5'6 shes beautiful :)
Rick
said on 16/Apr/09
So,
Looking at this picture again, you're right. I doubt Cassie would wear 2 inch heels when she's wearing a party dress.
She must be 5'4.5 at most
So
said on 14/Mar/09
not even 5 foot 5,hardly 164cm.she is beautiful,but short
Rick
said on 6/Mar/09
You got to think....Cassie is 'meant' to be 5'6.5
BUT
Glenn is around the 5'7 mark and he's hunched in this photo. If he stood up straight he'd be level in height with her (and she's got heels on).
Take away her heels...and she's about 5'5
glenn
said on 30/Jan/09
no disrespect towards ryan leslie who was a perfect gentleman and im sure talented in the business.despite not being reconized by anyone.
glenn
said on 30/Jan/09
lol at lolpatrol-for starts,this so called somebody was made aware to me long ago on this site.forgive me for not reconizing him at the mtv awards parties with a million photogs,autograph dealers and a few fans not giving one whup or attention to this man,for me to realise who he is.forgive me for rubbing shoulders with real celebs like paul mccartney,mick jagger,kurt cobain or tupac shakur.and 1000 musicians and actors known and unknown.its people like you that think they know me that cause trouble on the site.for your info,i dont take photos for the site or height.i contribute here cause i find height interesting as it fluctuates.google glenn and i come up too.read i was a funny guy.and im certainly not anybody at all.google nose picking which im good at,and it might come up.i can google what i had for dinner last night too.google nose blowing.i can google you too.your a.k.a. ghetto fabulous.
lolpatrol
said on 29/Jan/09
"Glenn says on 19/Dec/06
No,that was a nobody she was with."
the thought of a dude who spends his life taking pictures with celebs to compare their heights calling ryan leslie a nobody made me roll on the floor laughing. you don't know who he is, just google him
Anonymous
said on 13/Oct/08
I think she is 5'5...5'6 at max and she looks 5'8 in heels so she looks like she is not 5'6.5
[[meh]]
said on 9/Oct/08
well in the official girl video in the part that shes with lil wayne she has sneakers on so she might just be 5'6-5'8 .
you can tell because is the exact same outfit as the dancing part and she has sneakers in that part.
ofcourse im not sure because i didnt shoot the vid or pick her clothe but yeah i think shes between 5'6-5'8
No wayyy
said on 30/Sep/08
She can't be that tall. I know that Pete is short as F**K, and they're like the smae height here:
Click Here
And, I know she's wearing heels!
~Nate~
said on 23/Sep/08
Actually in the official girl video she is in sneakers next to 5'6 Lil Wayne I saw the making..and she is about 3inches taller then him!..Hi Hater
Bran
said on 18/Sep/08
Yeah Cassie any model being only 5'7 that short. Should not doing type high fashion runways or any runways
gy
said on 12/Sep/08
Yeah cassie is model,but she doesn't do runway.And anyway there are a lot models who are working at height of 5'5..devon aoki,kate moss,5'6..sasha pivovarova,irina lazareanu,5'7..snejana onopka...THEY ARE ALL SUPERMODELS!Cassie is around 163/164cm tall.
see
said on 3/Sep/08
Ppl,did anyone noticed that she is wearing heels in official girl video??And she is steal just a lil taller than 5'6 tall lil wayne.And she is also always shorter than 5'10 Diddy wearing heels of course.Her max is 166cm,but could be anywhere from 161cm to 166cm tall.LOL,169cm...how funny!
Chelsea
said on 2/Sep/08
I was just looking at a youtube video of cassie being interviewed on a san diego radio station and she stated herself that she was 5'6!
anon
said on 27/Aug/08
in the new video "official girl" with cassie and lil wayne she is obviously taller than lil wayne whos supposed to be around 5'6 so i'd say shes at least 5'8
a...
said on 15/Aug/08
if she used to be a model , then surely shes at least 5'8.5", though she does look quite petite in her vids...
BaBBIII
said on 6/Jul/08
she might 5.6 or 5.8 im not sure
C.
said on 28/Jun/08
I think she's ever denied her Filipino heritage. Maybe it's just that people think she has some Spanish percentage (which most likely she does, considering Filipinos are very diverse people and many have some Spanish ancestry). And she's never claimed anything higher than 5'6". And she pretty much looks it spot on.
Davey
said on 28/Jun/08
she is philipino and not spanish as she wants people to beleive.5'5
violet
said on 26/Apr/08
definately not 5"9
not tall enough
i actually think she is closer to 5"5-5"6
my bestie has a pic with her
she's 5"9 and both girls are wearing heels
my friends is way higher
lauren.
said on 25/Apr/08
she is actually 5" 9. She sed it once at an interview.
C.
said on 6/Mar/08
Chelsea says on 6/Mar/08
sofia, stop contradicted yourself!
"sofia says on 6/Dec/07
cassie is wearing heels dumb ass!! shes maybe 5-8 with heels"
yeh WITH heels!!, meaning she's at least 3 inches smaller than that! HEELS....
If she's wearing 3" heels, it's only going to give her 2" in height, so she'd be 5'6" if she's 5'8" with heels.
C.
said on 6/Mar/08
She stated she was 5'6" (I'll have to go look for it), so she can't be any higher.
Chelsea
said on 6/Mar/08
sofia, stop contradicted yourself!
"sofia says on 6/Dec/07
cassie is wearing heels dumb ass!! shes maybe 5-8 with heels"
yeh WITH heels!!, meaning she's at least 3 inches smaller than that! HEELS....
sofia
said on 5/Mar/08
Chelsea says on 16/Dec/07
I guess you could be right Mia, Cassie may possibly be 5
lizzz
said on 4/Mar/08
just saw step up 2 and she might be 5'7
Chelsea
said on 28/Feb/08
ummmm....Its pretty obvious that glenn IS leaning and it DOES make a huge difference when your wearing 4-5 inch of heels...It doesn't make you 1.5/2 inch taller..Wearing 4-5 inch of heels will make you taller by exactly that much not 1.5/2 that you say! I think maths calculations should be done properly and correctly!
glenn
said on 28/Feb/08
gee,im not leaning in am i?
d55
said on 28/Feb/08
she is clearly taller in heels than glenn, who is 5'8''...so she must be 5'8'' or so because when you wear 4-5 inch heels, you dont become 4-5" taller but 1.5/2" or so.
C.
said on 27/Feb/08
No one was saying that was P. Diddy in the photo above. It's Ryan Leslie, Cassie's music producer. We're talking about the runway photos.
Anonymous
said on 27/Feb/08
This is not P.Diddy in the photo with Cassie and Glenn come on folkss!
C.
said on 24/Feb/08
Those pictures don't necessarily prove that she's under 5'6 1/2" as well all know that P. Diddy is most likely a blatant lift wearer. However, it is possible. Nonetheless, you cannot just state that, as by no means does she look particularly short (I find the 5'4" claim nonsense), nor is she standing up straight. Her legs are in the typical "model pose", much like Mariah.
She looks more or less in the range of 5'6" at the highest and 5'5" at the very lowest.
Chelsea
said on 22/Feb/08
Here's more proof for you that cassie is NOT 5ft 6.5. This photo with her on the runway next to p.diddy and lauren london just proves my point!
Click Here
and here...
Click Here
C.
said on 21/Feb/08
She may be 5'5" or a tad over, judging from those later pics. But not 5'4".
Chelsea
said on 21/Feb/08
Well maybe if you look at the youtube site where cassie takes a photo shoot for cosmo girl, you can really see here that she is pretty SHORT!
Click Here
AnoushKa_1
said on 21/Feb/08
i met cassie in real life n spoke to her n id say she was around 5 ft 7. she was tall, put it that way.
Autumn
said on 19/Feb/08
she looks like a normal height and pretty
Chelsea
said on 6/Feb/08
Rob, havn't we gave you enough evidence that cassie is about 5 ft 4 to 5 ft 5 not 5 ft 6.5 that has been stated?..
sofia
said on 5/Jan/08
hahaa good! u changed it. cos i didnt think that she would be 5.7
Chelsea
said on 16/Dec/07
I guess you could be right Mia, Cassie may possibly be 5
mia
said on 15/Dec/07
Maybe she's 5ft4 or 5ft4.5 look this picture:
Click Here
Chelsea
said on 10/Dec/07
She looks more like 5
C.
said on 9/Dec/07
She's not 5'9" or 5'10". Anyone can clearly see that. Nor was she ever a supermodel, just a commercial one for A&F (and now pop 'singer'). She's 5'6 1/2" - 5'7" like this site states. Goodness. (And Kate Moss is 5'5".)
She looks so cute in this pic.
sofia
said on 6/Dec/07
cassie is wearing heels dumb ass!! shes maybe 5-8 with heels
Lisa
said on 4/Dec/07
Cassie is about 5ft9-10, she works as a supermodel too remember. No supermodel is 5ft 7 except Kate Moss, this guy is just faking his height, he's really a shortass, he's probably the 5ft7 one not Cassie!
glenn
said on 23/Oct/07
yes,heels.i cant remember how big though.
sofia
said on 22/Oct/07
glenn!! is she wearing heels?? please answer
I_love_music
said on 1/Oct/07
Glenn !!! please answer me , are you leaning ???
I think you're leaning about 5 cm.
Is Cassie wear hells ?
day
said on 21/Sep/07
cassie is about 5ft 4 I saw it in a mag when she was talking about her days as a model.
glenn
said on 7/Apr/07
oh,wait i do remember now someone mentioning ryan.
glenn
said on 7/Apr/07
who is ryan leslie? how come nobody mentioned it?
Gary
said on 6/Apr/07
Glenn> I wouldnt call Ryan Leslie a nobody =)
Makaveli2011
said on 29/Dec/06
man shez hot but shez not tall mayb 5.6.look at the me & U video! she is pretty small mayb wit da high heels shez 5.8 or somethin.
Jazzy
said on 28/Dec/06
yea shes hot lol and probably about 5'7" because she was a commercial model for Abercromie and Fitch, and commercial models can be whatever height they dont need to dominate a catwalk
Derek
said on 19/Dec/06
Damn straight homie. She seems like a cool woman.
Glenn
said on 19/Dec/06
No,that was a nobody she was with.you would get close too! ;-)
Derek
said on 18/Dec/06
Could you get any closer Glenn lol? She is very hot and she does look 5'7". Just wondering, is that Mase staring at Cassie?
himom!
said on 10/Nov/06
she's a commercial and print model. there is no height requirement for that. she is pretty though and 5'7 seems right.
Viper652
said on 4/Oct/06
Damn, shes hot
Glenn
said on 2/Oct/06
Glad you guys figured it out.first credit to J.
Anonymous
said on 2/Oct/06
Hell yeah! She's fine! And I originally didn't think she was hot but she obviously looks better in person! (BTW: the guy standing to her right is her svengali Ryan Leslie)
[Editor Rob: he looks like he is giving Glenn the 'evil eye'...]
J.
said on 30/Sep/06
So, I WAS right. It was Cassie in the photo. She actually started out as a model, so I'm surprised that she's this 'short'.
[Editor Rob: yes your suspicion was right...and she is rather hot aswell!]