Hopsin's Height
5ft 10 (177.8 cm)
American Rapper. He's claimed 5ft 11, including once mentioning his weight: "i need a 5'11 150 pound hopsin look alike to go and do my show for me tonight. i wanna stay in bed and sleep."
You May Be Interested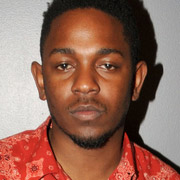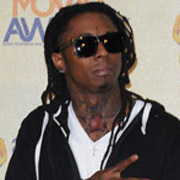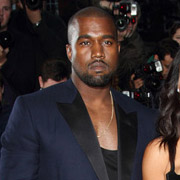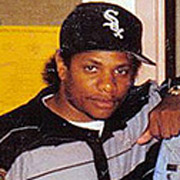 Add a Comment
20 comments
Average Guess (34 Votes)
5ft 9.42in (176.3cm)
2pacalypse wow
said on 23/Aug/20
Rob, here's Hopsin beside rapper Dax whom claims 6'0" and looks 3'0"-3.5" inches taller in these pics
Click Here
Click Here
So Hopsin could be 5'9" flat from these pics unless Dax was generalising and is more 6'0.5"-6'1". He's listed 6'2" but it seems too high. Also it would be nice to have a look at him and maybe add him cause he's a pretty popular rapper.

Editor Rob
Dax saying 6ft as I said could be just a more general, he did claim 6ft 1.5 near a decade ago.
Slim 6'1"
said on 9/Aug/20
176.5-177
Khalid
said on 19/Oct/19
Him with 6'1 listed busta rhymes
Click Here
Greg
said on 11/Jun/19
I'm surprised but not entirely shocked that he claimed 5 ft 11, he's listed at 5'9 on google. If you go on his Instagram he is standing next to Logan Paul who's listed as 6'1.5" here he looks around 6 inches shorter but he's loosing posture. I think if he straightened out he could be like 4-5 inches shorter so probably 5'9.
Erdem
said on 22/Jan/19
Rob,I think he is 5ft9.5 or 5ft9.75.He seems pretty same height with Xzibit(5ft9.5).
Xzibit and Hopsin:
Click Here
Truthteller24
said on 25/Aug/18
I bet Hopsin is shorter than Childish Gambino I guessed him at 5'8 because short guys always make psycho raps save for Tyler tha Creator
Bwk
said on 29/Jul/18
I think this is definitely too high of a listing for him. Probably 5'9'' at most, but most likely 5'8.5''. He used to even be listed at 5'8.5'' on his resume.
Drew
said on 23/Mar/18
He's not 5'10. I'm 5'9" and while waiting for him in line at his concert he slowly walked by us. I was taller than him. I'd say he is 5'8" probably 174cm morning height.
Jake94 (5'9
said on 30/Jan/18
Google's got this listing correct. Solid 5'9"
Anonymous
said on 1/Oct/17
I met him in 2011, was standing next to him talking to him for a while, got a picture with him, he's a solid 5'9. Jarren Benton is a little taller than Hopsin, at least 5'10. Dizzy Wright - around 5'7.
Slim
said on 30/Sep/17
The full 5'10".
Cameron
said on 25/Jul/17
Is Google under listing him at 5'9"? I can't see him as quite 5'10".
Snart
said on 27/May/17
I met him last year when I was 1.70 and he was about the same height as me. This year I'm 1.73 and I met him again, and he was shorter than me.
C'mon, Rob, you and I both know he's not 1,78.
Harris
said on 15/Mar/17
Rob, what made you list him 5'10", despite the fact he's listed at only 5'8.5" on Google?
Editor Rob: listing him 174, I'm not sure he ever looks quite that low.
Peter175
said on 15/Mar/17
When I saw his google listing I thought: He's the tallest 5'8.5 guy ever. He gives us sub5'10 guys hope
Yeah good listing, can look even 5'11 at times. Solid height
5ft10guy
said on 14/Mar/17
I don't think he is this tall 5ft9 solid sounds right
Jack
said on 14/Mar/17
If he's in the 5'10" range then why does Google list him as 5'8.5" (174cm)? Normally it's the other way around.
Bard
said on 14/Mar/17
Listed at 5'9, I can see him slightly over it though.
Harris
said on 13/Mar/17
Hopsin looked a solid 5ft 10 with Tim Westwood (who's supposedly 6ft 4):
Click Here
, but its more than odd he's listed at only 174 cm (5ft 8.5) on Google and IMDB! I wonder where that figure came from...
G 5'11
said on 12/Mar/17
I thought he was 5'9? That's what he is listed on google. I think he looks about 5'9. Never knew he claimed 5'11.