Eazy E's Height
5ft 2 ½ (158.8 cm)
American Rapper remembered for songs like Real Mutha*ukkin G's, It's On and Boyz in Da Hood. He was also in N.W.A.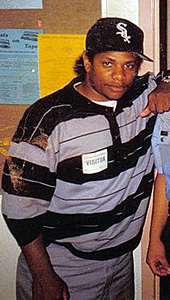 Photo by Edward Reyes via Flickr (CC)
You May Be Interested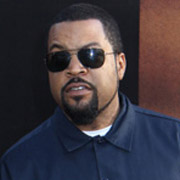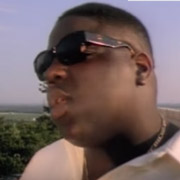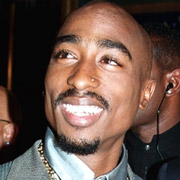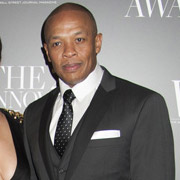 Add a Comment
26 comments
Average Guess (32 Votes)
5ft 2.51in (158.8cm)
GTB172cm
said on 24/Oct/20
Wow, Eazy is real short there, bit generous here but I'd say he's 5'2.75-5'3
edwards
said on 30/Jul/19
back in the day,idk exact but maybe at 1989 when i saw him ,i didnt notice and pay attention that much but it looked like dre has full head on eazy e,correct me if i am wrong.the listing is 100% petfect.5'2 flat from me personally.
Bradley
said on 2/May/19
Go to his Arsenio appearance with no shoes. On Youtube. He might be 5' 1 and 3/4.
Sonny Black
said on 18/Jul/18
Definitely a tiny dude. He made Ice Cube look tall. 5'2-5'3 seems about right, he was like Bow Wow size.
Canson
said on 4/Jul/18
He was really that short?

Editor Rob
Back in nwa days with Ice Cube I think somewhere around this mark looked believable.
JJStyles
said on 3/Jan/18
yeah he looks a little short i would say 5'1
hardguy
said on 29/Sep/17
head ws double of his btw so really small imo
hardguy
said on 29/Sep/17
goes 5'6ish in shoes, can put my whole head on him... similar to my mum imo
World Citizen
said on 29/May/17
He looks exactly as listed with 5 ft 8 Ice Cube.
Jake the Snake
said on 2/Feb/17
Seems a good shout for him compared to 5,8 Ice Cube
One of the greatest rappers of his time
Gaz
said on 14/Sep/16
@matthew whitmire no way was he 5'5 lol have you seen pics of him with 5'8 ice Cube?
SHORTY
said on 2/Apr/16
Hey Rob, Eazy-E has always been listed at 5'5" for the longest time. Your listing of 5'2.5" seems spot on to me, but this guy always wore a hat. What led you to arrive at the 5'2"-5'3" estimate?

Editor Rob
that's just the impression I got from looking at him in videos etc, just never looked 5ft 5
ShortRussianDude
said on 27/Jan/16
if his 5''5 then ice cube is 5 ft 11.
matthew whitmire
said on 18/Jan/16
He is not 5'2 he's 5''5
Kingy
said on 15/Sep/15
I can't believe he was that short. He is real stocky in build though. He was one of the top drug dealers in Compton in the late 80's. Ice Cube's 5"8 claim needs to be reevaluated if Eazy really is 5"2.5.
james
said on 7/Sep/15
Kinda knew he was shorter than 5'5" .LOL 5'2 wow
Shape
said on 28/Jul/15
With 5'3" David Faustino
Click Here
Wes
said on 18/Jun/15
5'1 sounds more accurate to me, phenomenal rapper as well. was taken from us far too early.
Bishop
said on 16/Mar/15
@Parker
I've been thinking about that too:
Click Here
Click Here
Click Here
I think Eazy put his hat higher up on his head to make him appear taller. But even with a lean, Kevin still looks taller than Eazy when compared to Cube. I would switch around their listings.
Parker
said on 9/Mar/15
Looks shorter against Ice Cube than
Kevin Hart
Brad
said on 19/Jan/15
Ice Cube towered over him. As listed. Everybody ran from Jerry Heller when they saw the cheese wasn't there cept Eazy, but then Suge wasn't exactly great either.
Gaz
said on 19/Jan/15
Yeah the 5'5'' listings are way of when you see him with Ice Cube.
the shredder
said on 19/Jan/15
Towered by Cube
Wez197cm
said on 19/Jan/15
Did not realise he was this short, very talented rapper.
Bishop
said on 18/Jan/15
Knew the 5'5" listings were nonsense.
FlameBoy
said on 18/Jan/15
i always thought 5 ft 5 seemed to high he always looked considerably shorter than 5 ft 8 ice cube so about this makes sense.