The Notorious B.I.G.'s Height
6ft 2 (188 cm)
Christopher Wallace was an American rapper best remembered for songs such as "Juicy", "Hypnotize", "Kick in the Door", "Big Poppa" and "Warning". On his autopsy report he had his height and weight listed as 74 inches and 395 pounds.
You May Be Interested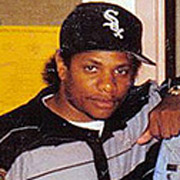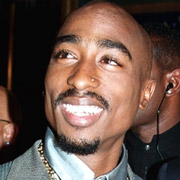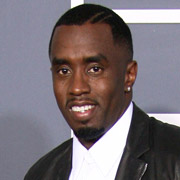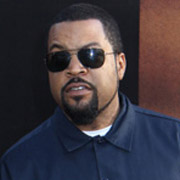 Add a Comment
59 comments
Average Guess (69 Votes)
6ft 2.12in (188.3cm)
Canson
said on 27/May/21
He could look 6'3 at times to tell you the truth or 6'2.5
MaskDeMasque
said on 25/May/21
Probably the best rapper ever. So much better than this mumble rap crap we have nowadays.
GTB173cm
said on 7/Mar/21
He didnt look any less than 6'2.
Sachix
said on 12/Dec/20
Carlos Santana not everyone is shorter them their height, Biggie was quite tall legit 6'2
Carlos Santana
said on 12/Sep/20
6'1 ½ is good for him.
Solomon
said on 22/Aug/20
He was 6'3
viper
said on 7/Aug/20
Nah, 6-1-6-1 1/2
Slim 6'1"
said on 6/Aug/20
Bat fleck is not actually 6'2" nor could Jackman but this guy seriously is
188.5
viper
said on 4/Jun/20
186-187cm range
OriginalAnon
said on 31/May/20
187cm most likely, I think.
Mr busta
said on 20/Apr/20
Heyy rob you have to say Something about craig macks height he looked like he was the same height as biggie but it said that he was 174 cm i would give him 188 cm
Jtm
said on 7/Apr/20
well there is a video with method man and nas. he's noticeably shorter than method man and he has the camera advantage.
Canson
said on 6/Apr/20
@Spencer and Viper: watch the video of when he was on Martin and see him next to Tommy Ford. There are some variables because I didn't pay attention to footwear and we don't know if Ford was a true 6'4" peak. He looked very tall but on a different episode where the lady WNBA players were on Tommy didn't look as tall as Rebecca Lobo
Rampage(-_-_-)Clover
said on 5/Apr/20
Claimed 6ft3. I think arguably a strong 6ft2
viper
said on 5/Apr/20
Well, In a couple of documentaries I've seen over the years on him a couple of rappers, I think they were involved with Puffy described him as 6-1
Spencer
said on 4/Apr/20
Nah he was taller than that Viper. He towered over Diddy who is 5'10 min. 188-189 cm guy easy
viper
said on 29/Mar/20
6-1.5 maybe
He was a 186-187cm guy IMO
Spencer
said on 26/Mar/20
6'2.5" min
Canson
said on 15/Feb/20
Yea he has boots on here and is tilting his head. With Tommy Ford it looked maybe 1" at times or 1.5" but maybe footwear was different. And with Tommy no guarantee he was the full 6'4"
Click Here
Jordan87
said on 12/Dec/19
@ SnerhagAip777
"He was a huge guy. He had the presence of a 6'6 guy."
No.
Canson
said on 2/Aug/19
@Viper: I actually believe he was taller. He looked at least 6'2". Watch Martin when he was on with Tommy. Not sure if Tommy was really 6'4" because Rebecca Lobo seemed taller though so maybe he was less. But remember a bigger guy like him won't have the best posture
viper
said on 1/Aug/19
He was a 6-1-6-1.5 guy
PD 214
said on 30/Jul/19
He looks huge in his videos and photos. Definitely 1.88 m ie a solid 6'2
edwards
said on 30/Jul/19
@christian
Yes dude i heard that too
Christian 6'5 3/8"
said on 21/Feb/19
@viper
Autopsy reports usually aren't accurate, because dead bodies are taller due to decompression of the discs. I think Paul Walker listed 6'3" on his autopsy report if I'm not mistaken.
viper
said on 19/Feb/19
6-1 was his original listing.
Not taller.
And they do fudge on autopsies
SnerhagAip777
said on 17/Feb/19
He was a huge guy. He had the presence of a 6'6 guy.
olney28
said on 5/Jan/19
Don't see how the autopsy would fudge height so 6'2 it is
michael loughrie
said on 5/Dec/18
None the less, he's the NOTORIOUS big.
MAD SAM
said on 5/Aug/18
Autopsy report would be of a possible shrieked body due to loss of blood supply, he's gotta be close to 6'3" at 190 cm
Canson
said on 4/Jul/18
@Viper: he looked taller than that with Tommy Ford when he was on Martin. Not sure if Tommy was a legit 6'4" but he often looked it (along with 6'3-6'3.5 at times).
viper
said on 5/Apr/18
He's been listed at 6-1 before. Don't think he's taller than that
JJStyles
said on 3/Jan/18
Nope that's a giant 6'3
Brian
said on 7/May/17
It's possible he was 6'2", given that he was pushing 400 pounds by the time he died, his weight could've definitely made him appear shorter
Canson
said on 24/Apr/17
He's taller than flat 6'2. I remember in Martin he stood next to Tommy ford and was maybe 1" or so shorter
189Night
said on 23/Apr/17
@Sandy Cowell How did you not know Biggie had died it was like 20 years ago
Sandy Cowell
said on 19/Apr/17
I arrived on this page ready to write something funny only to discover the poor guy's no longer with us. It seems somehow inappropriate now.
I'll put 6ft2.5 for Christopher after studying the other comments.
RIP Chris. How sad.
Ice
said on 26/Jun/16
I had always imagined him to be a legit 6'3 " .
jay
said on 29/May/16
jay-z i know for a fact is 6'2 and in the video where him and biggie are performing on stage jays got a inch on him i'd say he's closer to 6/6'1 @ Troy 2pac was the same height as puff daddy who is 5'10 in the picture where their standing together and pacs flippin the double birdy you can clearly tell he's the same height as puff .Look at pictures of puffy and biggie and then tupac and biggie about the same height ratio i seen puffy in hollywood back in 08 he ran right by me he's 5'10 and biggie got a couple inches on him i'd say tops biggie was 6'1
slothee
said on 21/Feb/16
I'm putting my money on 6ft 1.5in
slothee
said on 27/Dec/15
I'm betting he's more 6'1" than 6'2".
MrTBlack
said on 10/Dec/15
I think 6'2" sounds good for now but looked 2" shorter than Method Man and 4" taller than 2pac so I wouldn't rule out 6'1".
Rampage(-_-_-)Clover
said on 12/Nov/15
He wasn't quite a 6ft3 guy. Shorter than Snoop Dogg but maybe slightly taller than Jay-Z.
"The Notorious B.I.G.'s Height is 6ft 2½in (189cm)"
Ice
said on 7/Nov/15
395 ilbs really is extreme . Thats nearly 180 kg .
Matthew190
said on 21/Aug/15
6'2" is correct. Gets listed at 6'3" sometimes, but he was 6'2".
Troy
said on 13/May/15
Rob, you have Tupac listed at 5'9" and Biggie at 6'2" but I don't know if I see a 5 inch height difference.
Click Here
Click Here
Click Here
Click Here

Editor Rob
they could look more 4 inches apart at times.
Rampage(-_-_-)Clover
said on 5/Apr/15
He was definitely creeping toward 400lbs by the time of his death.
Bishop
said on 30/Mar/15
With Jay-Z:
Click Here
With P. Diddy:
Click Here
This is the least he could have been.
james
said on 19/Jan/15
Damn he weighed 395 when he was killed ..if he wasn't shot dead he would have probably ate himself to death anyway ..I remember when he started back in 94 he was about 310 and he did look about 6'3 .obesity makes u appear shorter
Tunman
said on 2/Jan/15
Any idea why this guy was nicknamed biggie smalls,6'2 is rather tall although at 395 lbs one would be noticed only as obese at any height.
Duhon
said on 29/Dec/14
Biggie's footwear of choice were Timberland boots so it wouldn't be surprising how he could give off the impression of being a strong 6'3".
c
said on 28/Dec/14
thanks for adding one of my favourite rappers rob but i always thought he was 6 foot 3
Rampage(-_-_-)Clover
said on 23/Dec/14
Rob, is a fraction over 6ft2 possible for Biggie?

Editor Rob
from looking at him, close ot 6ft 2 looks ok, but above or below a mark is always possible.
Sam
said on 22/Dec/14
Even if slouching here, with 6'3" listed Method Man, does Biggie really look 6'2" even if slouching a bit more?
Click Here
A weak 6'2" is the best I can see him, he looks more a strong 6'1" with Puffy too at times.
Rampage(-_-_-)Clover
said on 20/Dec/14
I guessed 6ft2-3
grizz
said on 20/Dec/14
395 pounds? :O Woah
MrTBlack
said on 20/Dec/14
A Celeb who was long overdue for a listing Thanks Rob. Always thought he was a solid 6'2" guy.
Bishop
said on 20/Dec/14
My bad, Rob. I said 74 inches was 6'1" by accident XD
jtm
said on 20/Dec/14
didn't look over 6'1 to me.