Omarion's Height
5ft 5 (165.1 cm)
American Singer. On
twitter
he mentioned his height, saying
"I'm 5'6..but anyways its not about the height its about L.E.N.G.T.H."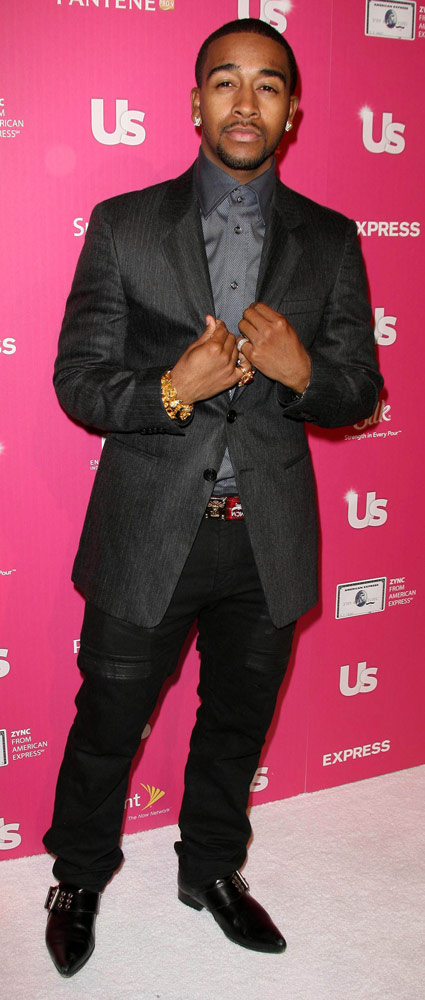 Photo by s_bukley/BigShot.com
You May Be Interested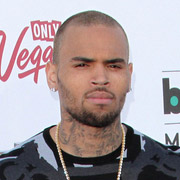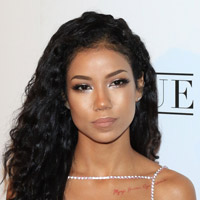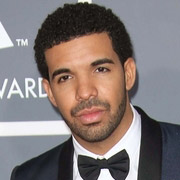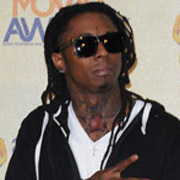 Add a Comment
93 comments
Average Guess (7 Votes)
5ft 5.29in (165.8cm)
Littlelee5ft6
said on 19/Apr/20
How tall would apryl jones be going by photos of the two of them? I'm seeing 5ft 9 listings mostly and although she is quite a bit taller in heels I'd still say 5ft 7 was closer. Would that be accurate rob?
anon
said on 7/Apr/17
Hi Rob, How Tall would you guess Marques Houston, seen him listed as 5'10 doubt he is that tall tbh maybe 5'8 will have to look at him some more
donovan
said on 17/Aug/16
...i thot omarion was much taller than that.wow
Mark
said on 23/Feb/16
I guess it depends on their shoes, Bow Wow is taller sometimes. Both are likely the same height barefoot.
Mr. T
said on 1/Feb/16
Hi Rob, can you upload a picture of Omarion? Just want to know if it's the right person. Thanks
Max
said on 29/Jan/16
Rob, are you sure Omarion's 5ft 5? Because he looks 2 inches taller than 5ft 4 bow wow.
Click Here
Click Here
Max
said on 7/Nov/15
Hi Rob, if Omarion's 5 ft 5, then how tall is his girlfreind? She looks taller than him.
Click Here
Click Here
Click Here
Editor Rob: maybe 5ft 7 range
ShortRussianDude
said on 1/Oct/15
Click Here
here is one with them both stood more straight i know it is not the best picture but rob how much inches is there roughly between them in this picture ?
MD
said on 1/Sep/15
@Rob,
Can you take another look at this one? I'm not convinced he's even this tall.
With 5'7" Justin Bieber last summer:
Click Here
(footwewar)
Click Here
Seems to me were Bieber to straighten up and they stood side by side it's possible that is more than just two inches.
clc
said on 29/Aug/15
Met him today in Boston at a store. I'm 5'2" and had on 1" heal sneakers. He was no more than an inch taller than me which I was surprised by so no more than 5'3 1/2 or 5'4"
FlameBoy
said on 15/Mar/15
this dude is my only celeb encounter i met him in a cafe shop in Atlanta in i think 2009 he took a photo with my niece i will have to ask if she still has it but he was A Surprising short fella i am only 5 ft 6.5 Max myself and i would of said i had possibly a Solid 2 Inches on him and we were both wearing timberland Boots
the Listing is not Impossible but after meeting him i would of guessed more 5 ft 4.5 rather than a full 5 ft 5.
superman
said on 20/Jun/13
i think 5,5 is a good estimate he could even be .25 shorter he is only a little taller than 5'4 bow wow. both take care of themselves and dont look too short.
oneguy
said on 11/Aug/12
can you add Marques Houston too?
j biz
said on 19/Mar/09
im 5ft 9 in a half n i saw "o" in person n he came to around my chin... so i would say he about 5ft 4 or 3...
Anonymous
said on 2/Jan/09
met the guy before during his concerts in melbourne and with luck me an my mates had our own vip passes for just a meet and greet nice person im 5'6 and i did seem to look taller than him that made feel weird so positively a 5'4-5'5 no taller than that
Andre
said on 16/Jan/08
Click Here
Omarion is either 5'5 or 5'6 and Marques is either 5'7 or 5'8. Footwear seems to be like 1.5 inch.
Anonymous
said on 4/Jan/08
I work at a restaurant in Beverly Hills and Omarion and Marques came in. Now im not tall at all, im 5'6" Omarion was at the very least an inch shorter than me and its was closer to 2 inches. Marques Houston may have been a half an inch taller than me. and I had walked by them several times throughout the night so im sure about the heights. They were very polite though. Nice guys. Short, but very nice.
Andre
said on 20/Dec/07
lie catcher says on 14/Oct/07
He is short, maybe 5'4" max, but I think shorter. I am 5'6" and I saw him in A Bathing Ape in New York, I had on flats and I towered over him.
Reading this post making me rethink..
Andre
said on 19/Dec/07
Marques is 5'8 and Omarion is 5'6.(shoes not included) I saw them together in their show.
Anonymous
said on 17/Dec/07
*to (Yeah) and (Bobby) -> Yesh you two were right, I'm just a 18 eyar old Vietnamese male and I'm 1m66 and I've always wished I could be taller... Now I know it's silly... What's wrong with being under 5ft5 ? Omarion is talented by his singing, not his height...*sigh*, so is Prince,too
C.
said on 5/Dec/07
I can never tell how tall Marques is, but he's def. not 5'10". More like 5'7-8". But Omarion is 5'6", give or take.
MissingYou
said on 6/Nov/07
he is 5'6", his brother Marques Houston looks around the same height too, maybe 5'7" or 5'8"
andrea
said on 4/Nov/07
Okay i saw on MTV Omarion and Bow Wow together and they looked the same height to me, so i think Bow Wow is 5' 6" or 7 ish too.
yeah
said on 28/Oct/07
AMEN Bobby. I wish people would grow out of that height matters crap. I see PLENTY of guys under 5'5... so whats the big deal??
Bobby
said on 21/Oct/07
Catgirl,thats because you're one of those people who follow the traditional roles in society which is something that we need to stop because thinking that way is what started racism.And besides tall women and short male celeberty couples do look sexy together,if being eyelevel with breasts all day isn't sexy then i don't know what is.Jerman Dupri is 5'3,and Bow Wow is 5'4,and Omarion is somewhere around there,it aint all that uncommon to see guys under 5'5.And girls please stop being silly and wishing that all these male celeberties are taller than you it's rubish,there's nothing wrong with being short or tall kapeesh?GROW UP!(no pun intended)
lie catcher
said on 14/Oct/07
He is short, maybe 5'4" max, but I think shorter. I am 5'6" and I saw him in A Bathing Ape in New York, I had on flats and I towered over him.
Catgirl
said on 13/Oct/07
Oh my god! I mean I'm 5ft 9.5/10 - and I'm a girl. Why are they all small like that? Hollywood girls are only 5ft. And the boys are 5 ft 6. This is everything but not sexy ...
height detector
said on 13/Sep/07
watching the new one on one serious o looks very short like5-3 max also Marques houston looks 2in taller and his list as 5-10 ridiculously on filbug glenn i beg you add his height as well thanks relpy bk
Derek
said on 22/Aug/07
I was in a video shoot with him today for his new movie, Omarion is 5'4-5'5. I am 5'5 and we both had shoes that made us taller today. When we both took off our shoes, we were the same height.
Justin
said on 9/Jul/07
I've took dance classes with the guy several times at millennium in North Hollywood. O is about 5'5 maybe 5'6. I'm 6' and he is nowhere near my height. 5'9's out, 5'7's sketchy, 5'5-5'6 about perfect.
oy yo
said on 28/Jun/07
Omari is short...him and Bow Wow took a photo at the 2007 BET awards, and they stood shoulder to shoulder looks like...so both of them are short...and they aint no 5'6 or 7...JD is 5'4 and BW is the same height as he...
marlon
said on 20/Jun/07
hey i met omarion today, and i would estimate him to be around the 5'5 - 5'7 height
Austrian
said on 23/May/07
hey Alex, 6'1 is pretty tall for 14, im sure youre one of the tallest in your class (probably the tallest)
but anyway, what has got admiration to do with height?
16and5'7.25''
said on 17/May/07
uuummmm, more than likely that wasn't omarion and if it was he wouldn't be the first person to add a full 1'' to there height. so i still think omarion is 5'5''-5'6''
amy
said on 12/May/07
im 5'6 and omarion was taller then me when i meet him in London his is about 5'8
sofia
said on 9/May/07
he said allready that he is 5"7
Alex
said on 4/May/07
Im 14 and 6'1" and it amazes me everytime to see people who I "look up to" or admire are so much shorter than me.
Sarah
said on 14/Apr/07
For what i have seen so far i can honestly say that Omarion is between 5"7" and 5"8" im 13 and already 5"5" or 5"6" somewhere in that range and because i have not yet seen Omarion in person i have to say that hes a couple inches taller than i am.
AudRey
said on 9/Mar/07
Omarion wow ur 5'7? wut thats pretty short I know i'm short too I'm like freakin 5'3.but ur still my love!
Click Here
16and5'7''
said on 23/Jan/07
i've gotta say omarion is 5'5''-5'6'' MAX. and if that comment is really from omarion (i doubt it) i think you need to re-measure yourself, no offense though.
Omarion
said on 22/Jan/07
To all of you guys and gals,
I am Exactly 5ft 7in no doubt yall!! I love all of my fans and look out for another tour coming up soon. I hope to see all of you there!
~O~
Hottie
said on 24/Oct/06
Look all I know 4 right now that Omari can b short but he is my man and I don't care if any of u chicks say about him. His is mine and I love him the way GOD made him.
danny
said on 5/Sep/06
saw him at union LA shopping. i am a legit 5"7, and i swear to god he's around 5"4~5"5. i saw it for myself, so i know the truth
leonari
said on 16/Aug/06
He is 5'6" not 5'7". Anonymous: you are the worst man. Giving every idiot 1 to 2 inches to much...Thats what Hollywood wnats and people like you (and many others) believe it...SAD.
Anonymous
said on 15/Aug/06
hes definately not 5'4-5'5...i saw him and im 5'4...he was like 2 inches taller than me...he looked taller but id give him 5'7 at most.
Nope
said on 10/Aug/06
I think this is a situation where you guys (and gals) are WAY off about his height. Most people who have claimed to meet him probably are wrong about their own height.
The reason I question the height listed is because yesterday he was on TRL next to La La... and she literally TOWERED above him (Mario Vazquez as well). Sure she was wearing heels, but she is not that tall. She has stood next to smaller guys (such as Ludacris and Pharrell Williams - who are both not very tall at all), and is the same height as them (in heels). So I am guessing Omarion is 5'3"-5'4" at the most. Size really should not matter, but she dwarfed him. I attached a link to the only pic I could find... and trust me, that isn
Kal-El
said on 10/Aug/06
yup hes 5'6 no doubt but what the hecks up with hiz cuz marques claiming to be 5'10 hes 5'7 tops
TORNADO
said on 29/Jun/06
OMARION is 5 ft 7 i met this dude about 2 months ago and my mom took a picture of us two and was exactly the same height so he is 5 foot 7 no tops
Anonymous
said on 18/Jun/06
i saw him at the airport and hes around 5'4" or 5"5
O'S WIFEY
said on 13/May/06
waz up all yall gurlz oamrion is mine. he's a little taller than me but oh well he is stillfine the way he is
Darc
said on 18/Apr/06
I met dude he's 5'7, the exact height that I am.
Some NZ dude
said on 12/Mar/06
Omarion can't be 5'9" or above! How many of you watched the Grammy ceremonies this year? When Ryan Seacrest was talking to Omarion, he looked 5'5" max without shoes. he was up to about Seacrest's nose. I'm 5'5.5" and I'm up to my 5'8" father's eyes.
Anonymous
said on 7/Mar/06
Hi. i am beth from Jamaica and when Omarion was here in Jamaica performing i was a bit taller than him so i guess he is 5feet 5 or 5ft6. i wants some photos of omarion . bethsho@boardermail.com
Baby O
said on 17/Feb/06
Omarion have t b 5'6" cause i met him and im 5'3". He stood taller than me.
Jay Jay
said on 2/Feb/06
Those of yall who have the crazy idea that Omari is 5'10 must have never seen him in person. Omari is not taller than 5'4...I'm 5'9 and when i met him he was waaaaaay shorter than me...dont let the camera fool you.
guest
said on 5/Jan/06
marques houston is no way 5'10" because shannon elizabeth is 5'9" and marques is a good 2-3 inches shorter than her.
SPIC
said on 15/Nov/05
marques aint 5'10...if he was, he would be bigger than nelly who happens to be 5'7-5'8..and omarion is short...so no more than 5'4
Anonymous
said on 14/Nov/05
Jennifer Freeman is 5'7 and O's the same height as her so I'd say he's 5'7
Anonymous
said on 14/Nov/05
Omari was 5'6 at the begaining of the year (he's even said that) but he's looks like he's grown cuz Bow's 5'5 and Omari's few inches taller then him and Marques is 5'10 and there is no way Marques is 5inches taller then O so I'd say 5'7 5'8 which it still short
SPIC
said on 29/Oct/05
my friend met omarion backstage in concert and she told me she was her height...and she's like about 5'3-5'4
Yazzi
said on 26/Oct/05
This Guy isn't 5'ft 6'in if Bow Wow is 5'ft 7'in..
in the musicvideo Let me Hold you it is clearly that Omarion is taller than Bow Wow.. so tha facts can't be true..
Julie
said on 16/Oct/05
Who cares if Omari is short, he is still the most amazing singer ever and he is soo cute ... and i absoloutly LOVE him! soo height doesnt matter! lol
lmao
said on 11/Oct/05
omarion is at the most 5'5. there is no way in hell he's 5'9. are you kidding me? along with bowwow he is one of the shortest male celebrities. pharrell is 5'8 and omarion is at least 4 inches shorter then him.
Kiara Kelly lil' waco
said on 7/Oct/05
I think omarion is 5'6 because he just is and he my boo
I am his number 1 fan
CelebHeights Editor
said on 3/Oct/05
He said he was this height '5ft 6' in an interview.
Rena
said on 19/Sep/05
i dont really believe he is 5'6 thats just not true i think they are just kidding cuz in the movies he stared in he was really short.
leonari
said on 9/Aug/05
Dada you must be GAGA!! Omarion 5'9"! the guy is tiny!
Woodi
said on 9/Aug/05
I think Omarion is 165-168 cm but never 5'9!!!
Look at The Details
said on 13/Jul/05
Free is 5'4" which she have said when lil kim came on with hills at all times and Omarion have always when taller than her with her hills on so he is around 5'6". You have never seen any B2K shorter than Free.
sweetpea
said on 6/Jul/05
My friend Milah used to date Marques and he is taller than her and she is 5'5"and she said Omarion was shorter than her!
Pretty Sure
said on 3/Jun/05
When I met them, I found out that Omarion got Bow Wow on a half a inch. I'm 5'7" in a half and O is 5'5 and B.w. is 5'4 in a half. It really don't matter they both sexy!
Johnny
said on 29/May/05
Marques is not 5'10 he's 5'7" cause he said it in a article in some mag called black hair and Omarion is 5'5" bow wow is 5'4"
Sly 1
said on 29/May/05
MArques houston is 5ft 10in, Omarion is 5'6 and bow wow is 5'6
British Guy
said on 22/May/05
There is no way in HELL this guy is 5ft 6in
I would sell my dear old granny if this would prove my point,
Have you seen him? no really HAVE YOU SEEN HIM? he can't be over 5ft 2in
Anonymous
said on 21/May/05
wow cant believe the dude is 5'6 since i hear that he is like 20 years old...woah..shocking
Jenny
said on 19/May/05
he is not 5'6 if u pay attention u will see he is always wear timbs and did u look at 106 and park today and they was shorter than free and she is 5'5
Anonymous
said on 18/May/05
he is 5'6 dont yall read he say it all the time
To Mr. R
said on 17/May/05
Bow wow is 5'4" look at access granted real hard u will see that bow wow is the same height as jumanie durpee and Omarion come over bow wow head an inch so bow wow is 5'4" and omarion is 5'5"
Jenny
said on 17/May/05
How in the world is omarion 5'6 or 5'7 when marques houston is 5'7 and he's over omarion head if u looked at the show cuts yesterday on Upn
who cares???
said on 17/May/05
oh Im so sorry I mis caculated my height I am 5'2 so yea he's 5'4
Mr. R
said on 16/May/05
Did anyone see the Bow Wow video with Omarion? Bow Wow is still growing, but he seems to be little. The video uses hard angles, but it looks to me that Omarion is about the same height as Bow Wow. Last I heard, he was about 5'5". Maybe if we can get a recent height for Bow Wow, then we can estimate Omarion.
Monique
said on 16/May/05
I think he's about Bow Wow's height 5'6 because on Access Granted he was taller than him and bow wow is about 5'5-6 so Omarion must be about 5'7 and my cousin met him and she's 5'6 and she said he was taller than her
who cares???
said on 16/May/05
I met him a few weeks ago. I think he is 5' 7". because I'm 5' 6" and he was taller than me even if I was wearing heels. I don't care his height.
J.
said on 14/May/05
It's instresting the things they can do with camera manipulation 'cause if I was none the wiser, I would've believed that this guy was 5'8"-ish. He's on the cover of the new Jet magazine and I also believe that he's under 5'6" based on the photos. He's quite small.
Anonymous
said on 13/May/05
omarion is 5'5" cause a while back at a b2k concert long ago I met him and I stood about an inch taller than him and Im 5'6" it just them braids on his head that makes him look an inch taller
Anonymous
said on 11/May/05
I saw him about 6 months ago, stood right next to him. He's my height - 5'6"
talexyah dee
said on 10/May/05
i think he'e like 5'5.5 some thing like that well that what jhene told me!!!
lil one
said on 5/May/05
omarion is 5'5",5'6" facts say you can't be sure of anyone size because your not him. Omarion himself could only explain is size to everyone. Never judge what you if you don't know for sure.
Anonymous
said on 30/Apr/05
Omarion is 5-5
nevermind
said on 25/Apr/05
He looks like he's about Prince's height...about 5ft 3 inches.
no way
said on 26/Mar/05
he's 5'5..some members of B2K said he listed himself at 5'6 sometimes 5'7 but in real life barely reached 5'5..Thats what happens when you piss off former members of your band..lol
Anonymous
said on 24/Mar/05
I always though he was around 5 ft 4 in