Aaron Eckhart's Height
5ft 10 ¾ (179.7 cm)
American Actor known for roles in Paycheck, The Dark Knight, Thank You For Smoking and Olympus has Fallen. He claims to be near 6ft.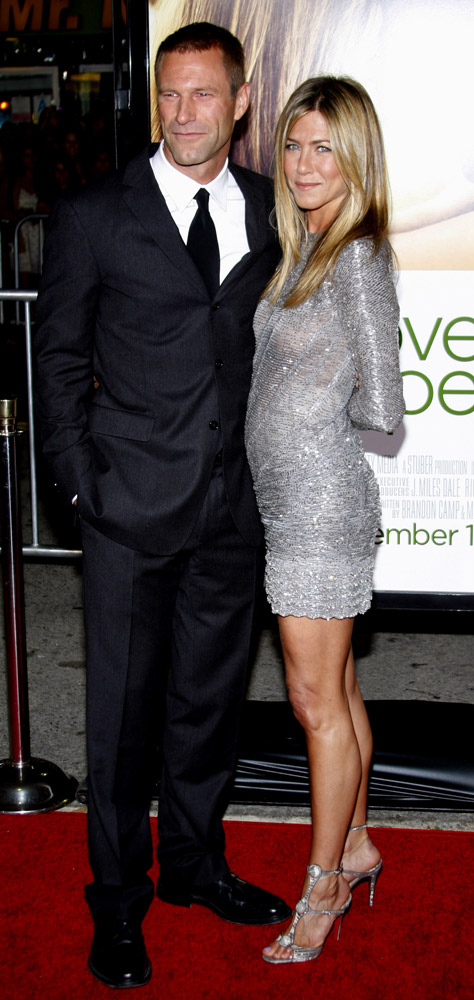 Photo by PR Photos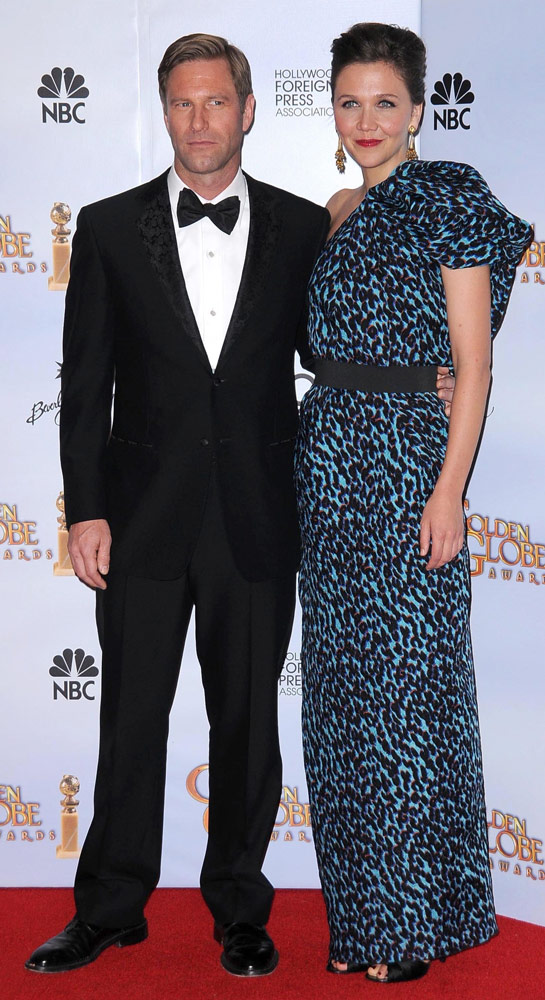 You May Be Interested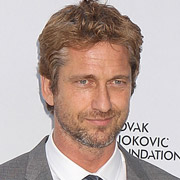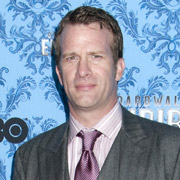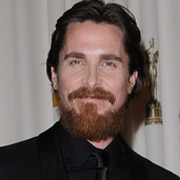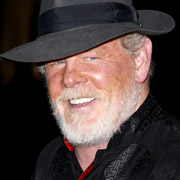 Add a Comment
136 comments
Average Guess (38 Votes)
5ft 10.61in (179.3cm)
Miss Sandy Cowell
said on 12/Mar/21
🎁🎂🎈🎊 Happy Birthday Aaron! 🎊🎈🎂🎁
Many Happy Returns of the Day to Aaron on his 53rd Birthday!
5ft10.75. 🍰😁🍻😆🍰 XX
🎁🎂🎈🎊🎁🎂🎈🎊🎁🎂🎈🎊🎁🎂🎈🎊
Pierre
said on 21/Apr/20
Click Here
=here next to Gerard Butler 6"1.25'
Click Here
.
I saw him in "Erin Brockovitch" this day.
Miss Sandy Cowell
said on 12/Mar/20
🎁🎂🎊🎈 Happy Birthday Aaron! 🎈🎊🎂🎁
Wishing Aaron Eckhart a fantastic Birthday today. Our friend here turns 52 years old and gets a Birthday Box containing a guess for 5ft11! 😆👍🍻
🎁🎂🎊🎈🎁🎂🎊🎈🎁🎂🎊🎈🎁🎂🎊🎈
Mark Berney
said on 19/Dec/19
If heath ledger was 6' 1", Aaron Eckhart is around 5'11". But if heath ledger was around a full 6'0" Aaron Eckhart is 5'10" right on the money. Judge for yourself
Click Here
:
IRA BLANCHARD
said on 4/Nov/18
Barely taller than Jennifer Aniston in Love Happens
Dmeyer
said on 13/May/18
In person looked about 2cm smaller than me , with Hanks when the angle is right he dosnt look over 2cm shorter Hanks is defenetly not à big 183cm today , Eckhart is 179-179.5cm
Bobby
said on 17/Apr/18
I can see an argument for the full 5'11 for this guy, he wasn't a whole lot shorter than Gerald Butler in Olympus Has Fallen or London Has Fallen. IMDB is listing him at 6ft though, someone should go on there and change it to 5'11, the quarter inch roundup isn't a big deal, he's 5'11 as far as I am concerned. Actually, Rob, could you add London Has Fallen? He resumed his role as the President of the U.S in that film and had a prominent role alongside Gerald Butler.
bman1
said on 3/Feb/18
Not challenging his height, but Aaron Eckhart is definitely the type of guy whose body frame and presence give the "appearance" of someone that is in the 6ft category. His long legs, long arms and torso are deceiving. Same thing with Kris Kristofferson.
Animus
said on 8/Dec/17
Yes, he looks about 2cm shorter than Tom Hanks, who is currently 5'11½.
Slim
said on 1/Oct/17
179 area. 5'10.5" downgrade necessary, that's how tall he looked in the dark knight tbh.
Jjak
said on 24/Sep/17
Could be 5 11 or as listed not likely over.
Also doubt hes less than 5 10.5 he looks high average to tall.
Unlike depp or most low averages even with a slouch he never looks small
CDS
said on 21/Aug/17
Wowza; he used to have 6'1" as his official listing in an online database?? I thought it curious he did look a tad shorter than Tom Hanks in the recent film, "Sully", and I honestly don't think Hanks is even quite 6 feet. I'll say 5'11" for Hanks, and 5'10 1/2" for Eckhart.
SomeGuy
said on 21/Jun/17
Looks his listing with Tom Hanks:
Click Here
anon
said on 11/May/17
His girlfriend in flipflops looks as tall as him in shoes and she's listed as 5'10.5" and 5'10" by model agencies. I'd say he's 5'10".
anon
said on 19/Apr/17
Guessed him at least 5'10.5 and max 5'11 so was bang on watching him in Meet Bill he does have 3-4 Inches on 5'7.5 Logan Lerman, I doubt he is under 179cm really
S.J.H
said on 14/Nov/16
He can walk like a weak 5'10 guy
Click Here
Paleman
said on 15/Oct/16
Believe it or not, this guy was listed as 6'2" in IMDB not long ago. How in the blue hell could anyone think this guy stood at 6'2" or would even manage to get away with such a listing when he is obviously a lot shorter?
But yes, in most of his work he does look the listed height. Clearly above average height, but still not "tall". Oddly enough, when guest starring on Frasier he did look almost exactly the same height as the 6'1" Kelsey Grammer. Could've been camera or shoe tricks though...
Dave178
said on 14/Sep/16
He looked at least 3cm shorter than Tom Hanks in Sully.
Sammy Derrick
said on 13/Sep/16
Aaron is the stereotypical square-jawed,muscular blonde all American actor (he's like a comic book superhero),yet for some strange reason he's never been a starring man in high blockbuster films.He's always in the shadow of taller actors.
In The Dark Knight-Heath Ledger(6'0.5) and Christian Bale(6'0)
Olympus Has Fallen -Gerard Bulter (6'1.5)
Sully - Tom Banks (6'0)
Okay granted that all of the gentlemen I've mentioned are better actors(not saying that Aaron isn't a good actor)but from an aesthetic point of view they don't have the same action star/movie star vibe.
They only thing they have that Aaron doesn't have physically is height.In most of the movies he always looks like a guy who is on the higher end of average...5'11/5'10.
Dmeyer
said on 6/Jul/16
either he measured 5 ft 11.5 morning or measured 5 ft 11.75 with shoes
Rampage(-_-_-)Clover
said on 3/May/16
5ft10¾ looks spot on for him. Might hit 6ft in some shoes.
dmeyer
said on 21/Dec/15
When i met hugh Grant , gyllenhaal i thaught they were close to m'y height bit aaron looked smaller than them i think 5"10.5-10.75 not 5'10 or 11
dmeyer
said on 2/Nov/15
I discovered the aerosol facing the wall in 2009 , at fist i thaugh my morning was 5'11.75 and night 5'11 then i dicovered 6'0.25+ and 5'11 3/8+
dmeyer
said on 2/Nov/15
From my old comment i thaught he looked 1-2cm shorter than me 5'11.5 so 5'10.75 is perfect , i use to missmeasure at 5'11/180cm at the time i wasnt measure the very top of my head
Chase Witherspoon
said on 1/Nov/15
Yep I can see 179-180 height for Aaron, he doesn't look anything under a genuine 5'10" in terms of his proportions.
SallyR
said on 28/Sep/15
He has a house near where I live and I've seen him out and about a few times over the last decade. He is NOT 6 feet tall. He's about 5'10 in boots, so possibly 5'9 in bare feet. He's handsome and he's just as rugged and muscled as he looks in film, but he is NOT tall. Using movie stills or photos to prove he's tall is deceiving because angles can look incredibly different and sometimes one person has a more relaxed stance so they appear shorter than the person next to them, etc etc. But seeing someone in real life and standing next to them is a pretty surefire way to tell someone...well, that someone isn't 6 feet.
Rampage(-_-_-)Clover
said on 25/May/15
It's kind of insulting that he'd say 6ft.
Dmeyer
said on 1/May/15
I was an extra sitting right next to him on the set of thank you for smoking he was defenetly not as tall as me if he was légit 5'11 it would have Been barely noticable , so 5'10.5-10.75
cole
said on 15/Apr/15
@Editor Rob: Could you add 'Thank You for Smoking'? I thought he could look a decent 5'11 in that at times - noticably taller than 5'10 range guys Adam Brody and Rob Lowe. I've had a few different impressions of this guy over the years. Sometimes I wouldn't think over 5'10.5 was possible, but then he can also look near 5'11 a fair amount.
Rampage(-_-_-)Clover
said on 28/Feb/15
Dmeyer, what did Mr. R guess Eckhart at?
Dmeyer
said on 24/Aug/14
From wath i saw of him the absolute shortest he could be is 5'10.25-10 3/8in after 25 hours without sleep i spent 2 whole days with the Guy , mr r realy cant tell height
Tony
said on 26/May/14
He looks just level with, or slightly under Paltrow in Possesion(2002), many scenes showing them side by side full lenght.She insists on flat shoes, clearly not to surpass him. 5-9 is pretty fair for him. Very good actor, I like, but not so tall.
Mitch
said on 28/Apr/14
Probably the biggest liar in Hollywood in terms of height. Bale looked like he had a couple inches on him in TDK. My guess would be anywhere from 5'9.5"- 5'10.5"
M
said on 15/Apr/14
Saw him at Aus grand prix couple years back. 5-9 at BEST
MarcusTheSwede
said on 4/Mar/14
To High listing 178cm at best
Sam
said on 30/Jan/14
I noticed that he seemed to have a slight edge of height at the Golden Globes on Cranston though he looks the same height in the posted photo.
lelman
said on 28/Jan/14
Click Here
Sometimes he looks 5'11"-6'0" with Nolan and Bale, other times he looks just 5'10".
I think he's somewhere between 5'10" and 5'11", but wears some questionable shoes. I'd say Rob's listing is spot on.
MD
said on 28/Jan/14
With Bryan Cranston:
Click Here
MD
said on 27/Jan/14
Yeah, no, he's not "easily 6'0"." He remarked on Craig Ferguson's late night show that every stranger he meets always remarks on how much shorter he looks in person than in the movies, and he said he thought it was rude for people to offer him that back-handed compliment. He's somewhere between 5'10" and 5'11", and I'd actually put him right in the middle of that.
Deborah, I don't think you know how tall you are, really, or you actually did mistake someone else for him.
deborah
said on 25/Jan/14
If this is the guy I met on Venice beach Wed. Jan. 15 surfing with a dolphin, he's taller than me and I'm 5'10". Easily 6' and as handsome a man as I have seen.
cole
said on 9/Dec/13
He's currently in Oslo. I work in Oslo, so hopefully I'll get the chance to see him. Generally I get the impression that he's around the 5'10.5 mark, with Butler he can look 5'10.25 or so, but 5'10.75 isn't impossible. I'm 5'10.75, so it would be interesting to meet him.
dmeyer
said on 7/Dec/13
Eckart didnt look Under 179cm butler must be Closer 187cm than 186cm eckart didnt look as short as 178cm
kevin
said on 25/Nov/13
afer the butler pics i cant see him being more than 179cm
Dmeyer
said on 24/Nov/13
I thaught 2cm shorter than me in person but 1 in is possible 5'10.25 is too low but 5'11 is too high 5'10.5-10.75 he could be 5'10 5/8 179-179.5cm probably 5'11.5 morning
cole
said on 19/Nov/13
Can't really see him over 5'10.5 after seeing him next to Gerard Butler, Johnny Depp and Yvonne Strahovski. Might go as low as 5'10. Maybe shave off at least .25" from this listing Rob?
MD
said on 1/Nov/13
That is a very interesting (and good) photo, Arch.
Arch Stanton
said on 30/Oct/13
The bottom photo is the one I mean.
Arch Stanton
said on 30/Oct/13
Rob check out the picture of him next to Gerard Butler.
Click Here
He looks shorter than this doesn't he. Butler is around 186cm. I see a good inch less in that picture, what do you think. If he's 5'11 but looks close to 6'3" in that photo IMO.
Matt
said on 9/Oct/13
5'11" seems fair. He matched up well to 6'1" Kelsey Grammer in Frasier, and never seems to suffer from the suspicions of shortness which follow 5'10"ers around (Daniel Craig, Colin Farrell, Matt Damon etc). Quibbling over that last quarter inch is less relevant than establishing he's closer to 5'11" than 5'10".
Arch Stanton
said on 8/Oct/13
Looks 5'11 ish in the Dark Knight.
cole
said on 19/Aug/13
I would say 179 cm fits him. He could be a strong 179, so 5'10.75 is a perfectly fine listing. Somewhere between 5'10.5 and 5'10.75 is probably a safe bet. I would like to add that next to Gerard Butler he can look 178 cm range, if Gerard is 185-186 cm, but Gerard might have had a slight footwear advantage in the shots I've seen them in.
Emil
said on 13/Jul/13
Well, 5'10.75 is actually 179.7 cm so I think its spot on
Lorne
said on 16/Jun/13
I've always agreed 100% with this listing, but knowing Dmeyer has met him and pegs him 179-180cm reaffirms my belief that he's just shy of 5'11. Remember that Dmeyer is a solid 181cm himself, so 179-180 should be easy to peg. You could argue 5'10.5 at the lowest, but to me never looks a weak 179cm guy. I say 179.5-180 cm, or 5ft10.75, as listed
gsbr
said on 12/Jun/13
He's taller than Thomas Jane in Thursday and I don't think anyone doubts Jane's 5'10" claim. Eckhart is at least 5'10.5".
Dirty Pitts
said on 23/May/13
I agree with the consensus, this guy is 5'10".
Dmeyer
said on 16/Apr/13
179cm is not impossible 5'10.5-10.75 covers the Guy i met him , he dosnt Look 5'10-10.25 or 5'11-11.25 so 179-80
Taller1
said on 23/Mar/13
Aaron Eckhart looks like a shrimp standing next to anyone in the movie "Olympus Has Fallen." He can't be over 5'10" tops.
Jack
said on 21/Jan/13
[on his height] 'Normal...About 6 feet tall and a buck seventy.' - That seems very optimistic.
BigT
said on 27/Jul/12
178 cm flat looks right.
PPP
said on 29/Dec/11
I hung out with him at a movie premier after party. I'm 5 ft 10 in. on the button. He is my exact height. EXACTLY. I used to think he was much taller when i saw him in movies, and was surprised when I met him in person. Not that I think I'm short at 5ft 10in--just average. He's def. 5 10
Tyler
said on 20/Oct/11
He certainly looked 5'11" in the photos of him at the premieres of The Dark Knight.
LAN Jiao
said on 20/Oct/11
He look 5'10 range.
jtm
said on 20/Oct/11
i don't believe he is 5'9 or 5'11.5'10 is accurate.
Chameleon
said on 20/Oct/11
well 5'10 max I can live with but hes not taller.
DejaVu
said on 20/Oct/11
If he is under 5'10, I would hate to say that Thomas Jane is probably below 5'9 which I don't see.
Chameleon
said on 15/Oct/11
bs, hes easily shorter than Christian Bale and Michelle in real life saw him at 5'9 - 5'10 max. legit 180 is supposed to look taller then him, pls.
jake, 1.82 m
said on 15/Oct/11
Yes this listing seems very accurate. A classic 179-180 cm guy.
Dmeyer
said on 2/Oct/11
At 5'11.6 hé was a bit shorter , not under 179 or over 180cm
Chameleon
said on 21/Sep/11
Ye he is 5'9 - 5'10 max no way over that
Chameleon
said on 3/Sep/11
No, he looks 5'10 max to me.
lorne
said on 1/Sep/11
TruebloodFan says on 18/Aug/11
that is how a real 5ft10 man is supposed to look. especially in 'Battle L.A.'. 5ft10 is so far from short...
Amen to that, Man
Chameleon says on 18/Aug/11
He's 5'10 max
Nah, he could be close to 5'11, just not quite.In fact, I'd say 5ft10 is his MINIMUM, 5ft10.5-5ft10.75 his max.Personally, I think he is a STRONG 5'10, but no more than 5ft10.5 in the evening time.But anything below 5'10 honestly sounds silly(though with 181-182cm Christian Bale he can look as low as 177cm) otherwise
Chameleon
said on 18/Aug/11
He's 5'10 max
TruebloodFan
said on 18/Aug/11
that is how a real 5ft10 man is supposed to look. especially in 'Battle L.A.'. 5ft10 is so far from short...
Tyler
said on 21/Jun/11
IDK, he looks 6' in a shoe.
Chameleon
said on 2/Jun/11
5'10 range
dmeyer
said on 29/May/11
it is hard for me unless i know someone well to judge exact height but with 0.5 in i usualy can he seemed 5 ft 10.5 5 ft 11 no less no more
dmeyer
said on 29/May/11
my brother is 5 ft 10.75 and my best friend 5 ft 10.85 in and aaron dosnt seem taller than 180cm i remeber thinking i was 2cm taller but maybe his posture isnt good , for example hugh grant gave me a taller impression than him even thaugh it is only 0.25 in , when someone is 5 ft 11 to 6 ft it is close to my range and it is hard to judge an exact height
TruebloodFan
said on 4/Apr/11
wow, 5ft11...In both Erin Brokovich and Battle LA he looked like a big guy. 180 seemed too 'average' for him. he's got good body proportions, but according to the photo that Anonymous posted on 2ndNov'10 and what Michelle has seen in real life he's in the strong 5ft10 range.
Zach
said on 22/Mar/11
Ditto. Came across as a 6'2er in Battle LA, pretty broad too.
r
said on 14/Mar/11
looks really tall in Battle LA. 5'11 seems correct since you look taller in hollywood films than IRL
Mr. R
said on 7/Mar/11
@ Shawn You've seen the movie Thursday too? What a great film. It looks like AAron is about two inches taller than Jane. I think Jane is 5-9, not the 5-10 he claims, so Rob has him perfectly.
Michelle
said on 6/Mar/11
As I said, I've seen this guy in real life, standing right in front of me. I know how tall I am, and I can give a pretty good estimate based on that. He's not taller than 5'11 at the absolute tallest, with regular shoes on. It's much different in films than in person, guys. Seeing someone in real life is the way to tell how tall they actually are.
Ed
said on 1/Mar/11
Definitely gives the impression of height. Interesting that he is so short in reality.
Rampage(-_-_-)Clover
said on 24/Dec/10
5"11(180cm) maybe
Not sure on 5"11.5 though...out of bed?
Shawn
said on 6/Dec/10
Easily 5'11. Possibly 5'11.5. Rob I don't know why he listed so low. Is at LEAST an inch taller than 5'10 Thomas Jane in Thursday and looks a similar height to Christian Bale in Batman. Also looked an inch taller than Rob Lowe in thank you for smoking. No way under 5'11
linke
said on 1/Dec/10
rob could he be possibly a full 5'11?

Editor Rob
yeah there is that possibility
Michelle
said on 28/Nov/10
Ok, I saw this guy in a bookstore once and I was like, Wow, that guy looks just like a very short Aaron Eckhart. But it can't be him because he's gotta be way taller than this in real life. It wasn't until someone went up to him and he started talking with Aaron Eckhart's voice I realized it really was him. He must wear lifts sometimes because he's not any taller than about 5'9-5'10 max. REALLY.
Anonymous
said on 2/Nov/10
in the dark knight i seriously thought he was 6'2, until i saw this photo of him:
Click Here
Freaky stuff, he really gave the impression of a tall guy.
Tom
said on 28/Feb/09
I saw him at a Hollywood event. He wasn't as tall as I expected. I thought 5-10 at the time.
Anonymous
said on 18/Jan/09
He always seems fairly tall to me, but I suppose 5' 11"ish men can look tall.
Lenad
said on 17/Dec/08
Christian Bale looks under 6feet more than half the time.
Gabriel
said on 6/Dec/08
through out the dark knight he towered over christian bale in the bat suit and even in the dinner party scene he still looked taller i definately agree that hes close to 6 foot Christian bale looks under 6 feet to me at times
Zach # 2
said on 29/Nov/08
he was deffo wearing lifts in TDK, i thought he was 6-2" in certian scenes, dudes got great posture.
Anonymous
said on 25/Nov/08
I think he's 6 ft. He's taller than both Adam Brody and Rob Lowe in Thank You for Smoking and in Dark Knight there's one scene where he and Gordon are meeting Batman on the roof and Eckhart was atleast as tall as Bale even though Bale had his Batsuit on.
thekiddd
said on 5/Oct/08
He Submitted himself as 5'11". So yeah, if that was his claim he's definitely not taller than it.
Sarah
said on 29/Sep/08
Maggie Gylenhaal (sp?) is 5'9", and even in heels Aaron is at least an inch taller than her (in TDK). He's also visibly taller than Gary Oldman, who is also 5'9", by at least three inches. And he's probably not lying about his height so much as he might not know for sure. So, he probably is 6ft, maybe a little taller.
Mr. R
said on 12/Aug/08
In yesterday's Parade Magazine interview, Aaron is asked by author James Brady what his size is, since he used to play rugby. Aaron replied, "Normal...About 6 feet tall and a buck seventy."
Vic
said on 9/Aug/08
"john
he looked taller than bale in dark knight in the scene where him, bale, and gordan were talking on the roof"
I agree. I don't know if it was the angle in which the scene was shot but he definitely looked taller to me.
yoney
said on 7/Aug/08
I really believed he was taller. But in the dark knight premiere photos, he looks shorter than Christian Bale about an inch. 180 cm should be accurate.
Hello
said on 4/Aug/08
No I disagree Christian Bale looks a lot taller than him watch at the part where he make him fall asleep.
Mr. R
said on 1/Aug/08
There was this fantastic movie called "Thursday" with Aaron, Thomas Jane, Paulina Porozkova, Michael Jeter, and even Mickey Rourke pops up. Eckhart and Jane have numerour scenes together, and it is clear that Eckhart is at least 1.5 inches taller than Jane. When Jane's big action flick came out a few years ago, they listed him as 5-10 in the press packet, which means to me 5-9. So Aaron is 5-11 at his tallest, and probably a little shorter. This height is right.
Viper
said on 1/Aug/08
I always thought he looked to be around 5-11.
john
said on 31/Jul/08
he looked taller than bale in dark knight in the scene where him, bale, and gordan were talking on the roof.
Erica
said on 27/Jul/08
Looked big enough next to 5'9" Maggie Gyllenhaal in the Dark Knight, and she was wearing heels all the time. Didn't seem an awful lot shorter than Bale, either. If not fully 6 foot I would at least give him 5'11".
Anonymous
said on 9/Jul/08
jay leno is taller than him. 178-179cm no way over that.
Marco
said on 12/Mar/08
I'm also surprised, i saw a picture of him standing besides Heath Ledger, who is 6'1, and he seemed to be only an inch shorter. I really gave him 6 ft.
dmeyer
said on 17/Jan/08
weak 5'11 in person
dmeyer
said on 7/Jan/08
looked about 5'10.5 in person but could very well be 5'11
AshnarLynx
said on 23/Dec/07
I believe he's taller. 6'-6'1.
Leung
said on 5/Sep/07
In terms of stature I think he looks similar to Viggo Mortensen
dmeyer
said on 5/Sep/07
so look at paysheck you will see affleck tower him by 3.5 in in person he looked just shy of my height
bakariman1
said on 5/Sep/07
I've only seen Eckhart in "Erin Brokovich" and "In the Comapny of Men". I would have sworn the guy would be over 6ft at least. I am shocked he's only 5'11". I guess Eckhart just has a "towering" presence. His broad shoulders and long arms give the impression that he is a tall, lanky guy. Go figure--?? I'm really surprised by this one.
dmeyer
said on 25/Jul/07
i remember my comment 3 years ago were i said eckart seemed 1 in shorter than me maybe not that mush but i doubt he is a full 5'11 to me he seemed 5'10.5 max
dmeyer
said on 19/Jul/07
but actualy in pics with affleck and artnet he can look a bit over 5'11 and sometimes can look a bit under so this guy might be 5'11 but he did look 1 cm shorter than me i might have been 181 that day since i was sitting alot
dmeyer
said on 19/Jul/07
2 full days he was indeed a bit shy of my height i will settle for 5'10.75 becuse i use ti think 5'11 for this guy but i thaught i was just about 6 ft so he is gotta be a bit under 5'11 because if he was he would have exactly the same as me or 0.25 in shorter we had similar shoes and he was indeed 0.5 in under i thaught i was 2 cm taller but maybe i had better posture so 5'10.5 but i could be mistaking i do make mistakes of 0.75 in sometimes i dont mistake a full in but 0.5 to 0.75 i do sometimes because of posture and footwaetr
dmeyer
said on 19/Jul/07
is 179 possible for this guy since he didnt look over it

Editor Rob
yes it is a possibility, how long did you spend on set near this guy?
dmeyer
said on 18/Jul/07
he seemed a bit over 5'10 but under 5'11
dmeyer
said on 18/Jul/07
hey rob aron realy didnt look over 179 when i met him we had the same 1 in dress shoes and he looked at the very least 0.5 in shorter than me is 179 possible
Anonymous
said on 12/Jul/07
I stood next to him during filming for "Bill" which has yet to be released. He has horrible slouch (which was obviously for the character). After factoring in the slouch, I doubt he is much, if at all, taller than me at 5'10".
Anonymous
said on 22/Jun/07
from gawker.com, 21/Jun/07 aaron eckhart bumping into pedestrians while taking numerous photos of a building on the corner of Thompson and Spring at 6PM this evening. looked like he hadn't showered in days; scruffy but ruggedly handsome. and as per gawker stalker tradition" "he was shorter than i expected."
dmeyer
said on 26/Mar/07
for some reason aron was shorter than me and we were both in 1 in dress shoes i aint sure he is a full 5'11 maybe bad posture
dmeyer
said on 5/Jan/07
he is close to his claim
dmeyer
said on 5/Jan/07
i worked with him 2 full day he looked 0.5 in shorter than me 5'11 is possible he looked closer to 179 to me but 180 is possible he shoes were normal low cut 1 inch heel he maybe didnt have thegreatest posture
Paul
said on 5/Jan/07
Had on inch on Thomas Jane (5-10) in Thursday.
dmeyer
said on 13/Dec/06
i stood by him for a all day and he gave me the impression to be 1 to 2 cm smaller than me we both had 1 in low cut shoes maybe bad posture but no more than 5'11
dmeyer
said on 23/Oct/06
i met him he lookes in the 5'10.5 to 5'11 but he had normal very low cut 1 inch heels
dmeyer
said on 17/Oct/06
he looked a lidl smaller than me so no taller than 5'11
John R
said on 3/Oct/06
Looks half an inch to an inch taller than Adam Brody in Thank You for Smoking
dmeyer
said on 25/Sep/06
i worked for two days with him and he was 0.5 to 0.75 " smaller than me so 5'10.75 might be closer but since he is close to wah he claims its ok
Anthony
said on 23/Sep/06
He was four inches shorter than 6'3 Hartnett in "The Black Dahlia". He's a legit 5'11.
Anonymous
said on 20/Sep/06
he did look very mush shorter than ben affleck
dmeyer
said on 20/Sep/06
he was a lithel smaller than me so no way over 180 possibly 179
dmeyer
said on 20/Sep/06
hey rob since i am about 5 fr 11 aron was defenetly 2 cm smaller than me

Editor Rob
I was even thinking this guy could appear taller than 180!
The Horse of FUNK
said on 5/May/06
Kinda shocked this guy's 5'11. Looked like he was in 6' - 6'1 range in Erin Brokovich. Must be one of those guys who looks taller than they really are.
dmeyer
said on 12/Feb/06
i met him he looks close to this mark maybe 5'10.75" but he was wearing dress low cut shoes with 1 inch heel 5'11 is very possible he looks this compare to uma and ben in paycheck
Iris
said on 10/Jan/06
I thought this guy was a six footer for sure... He doesn´t look remarkably taller than Paltrow but she seems tall as well ( maybe 177)