Abbey Lee Kershaw's Height
5ft 11 (180.3 cm)
Australian model and actress known for appearing in the film Mad Max: Fury Road. In her early career she was being described 5ft 11 with vital stats 34-26-25 and later 32-24.5-35, although in a FashionGoneRogue.com interview she said
"I'm six foot tall. You know, actors are short. I just feel like some of the characters I'd really like to play might not fit me physically."

Photos by PR Photos
You May Be Interested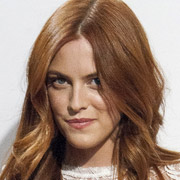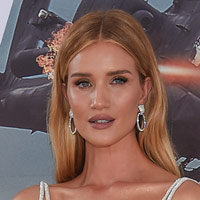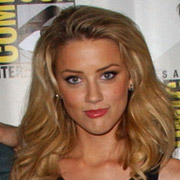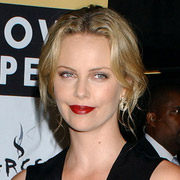 Add a Comment
31 comments
Average Guess (22 Votes)
5ft 10.88in (180cm)
Allie
said on 24/Aug/20
Oops, I meant in that beach photo of Abbey with Julia Stegner and Ana Beatriz Barros, Ana's not standing straight/kind of bending her head/neck and still looks taller than Abbey. While Julia's actually over 6'0 (6'0.5).
I'm not sure why Abbey would claim she's 6 feet (and that many actors were short) when she's 5'11ish (though the average guess is slightly below). Interestingly, her Mad Max co-star Megan Gale has also claimed to be 6 feet and that actors are short, even though she's only 5'11 (but her page's average guess is slightly below that as well).
Allie
said on 24/Aug/20
179-180. In this photo taken during the 2008 Victoria's Secret fashion show, models Julia Stegner (whose listed here as 6'0.5) and Ana Beatriz Barros (whose listed here as 5'11.5 and tilting her head) destroy Abbey Lee's claims of being 6 feet.
Click Here
Miss Sandy Cowell
said on 12/Jun/20
💐🎂🎁🎉 Happy Birthday Abbey! 🎉🎁🎂💐
Many Happy Returns to Abbey Lee, who turns all the threes, 3️⃣3️⃣, today. The only film of hers that springs to mind is 'The Neon Demon'; Abbey was one of the other models who saw Elle Fanning's youth and beauty as a threat and took part in deciding the young woman's ghastly fate.
Elle isn't tiny by any means, but models of Abbey's height made one wonder what a girl of Elle's height was doing in the ladies room of a modelling agency!
Abbey gets a strong 5ft11. I just read that she's 5ft11.5 - and I didn't disbelieve it. 😁👍
💐🎂🎁🎉💐🎂🎁🎉💐🎂🎁🎉💐🎂🎁🎉
Nik Ashton
said on 18/May/20
It's cool that she is very tall and it would be great to see a photograph of Abbey Lee and David Beckham, they are both listed as 5'11" and the average guess for Abbey Lee and David Beckham is 5'10.89"! 😀👌
Chris Junior Hernandez 1990
said on 16/May/20
Strange that in Elizabeth Harvest Abbey look alot like 5'10 range discount her heels next to 6'0 Ciarán Hinds.
Nik
said on 1/Mar/20
It's cool that many actors are short!
Nik
said on 1/Mar/20
Her legs look super long!
MaryAnne
said on 29/May/19
She is nice but not a fan. I give her 5-11.
Allie
said on 8/Nov/17
I believe her dad is like a 6'6 rugby player. I just know she mentioned one of her parents was super tsll.
Shredder
said on 14/Aug/17
Don't know much about her but I found out the she is the only celeb that share my exact same birthday.
Marine
said on 13/Aug/17
She is tall over 5.11+|-
even
said on 17/Jul/17
5 foot 11 , 125 pounds
Hans Meiser
said on 10/Jul/17
At least 181cm imo. Looks taller than 5'11.
Mimi
said on 22/Jun/17
I hate it when tall women upgrade their height. (e.g. Taylor, Blake, Brooke etc)
Peter175
said on 28/Feb/17
really 5'6"? she's at least 177
Shanaynay
said on 22/Jun/16
I think she is 5ft6'. She is just slender looking which makes her taller
Allie
said on 12/Jan/16
Flat 5'11. She doesn't look more than an inch taller than Courtney Eaton and she's shorter than 182 cm Ana BB. I know Ana BB is no more than 182 because she's slightly shorter than Toni Garrn and Julia Stegner but taller than Abbey.
Linke
said on 25/Sep/15
Rob, perhaps 5'11.25 is a better fit. If the other girl Courtney eaton is 5'10, Abbey looks 181 cms easy.
Andrea
said on 24/Sep/15
Another girl who says that actors are short... Rob, maybe she should visit Celebheights? :)
[Editor Rob: she should, but although I think you could say at times she could look six foot, I'm not convinced about her claim.]
Modeus
said on 14/Jun/15
freakishly skinny at 5 ft 11 and 115 lbs
linke
said on 3/Jun/15
180 cms minimum.181 possibly.
hal
said on 29/May/15
5'11"? Wow, she's tall. Her male equivalent is like 6'4" or 6'5". Loved her in Fury Road.
Sam
said on 26/May/15
Maybe another point being that they're all taller than Tom Hardy.
MD
said on 26/May/15
The actresses as his wives were definitely casted to offer a stark juxtaposition against their husband, Immortal Joe, in the movie in terms of traditional beauty.
Arch Stanton
said on 25/May/15
Where are all these tall Aussie actresses coming from hehe. who many in 5'9-6' have been added recently? Did Mad Max intentionally cast them for their height?
[Editor Rob: I think they were cast for looks and maybe some height ;)]
Skye
said on 24/May/15
@Pedro - But it still says 5'11. Maybe just a conversion error? On a site, forgot where, it was put down that a 5'10 model was 177cm. While a 5'9 model was 176.
MD
said on 20/May/15
Just saw Mad Max the other day, and while this has nothing to do with height she looked sunning along with Riely Keough and Zoe Kravitz. I knew Zoe right off from seeing her, and thought the other looked like Riley, but had no idea who Abbey was. They are in the movie for much of it, and gave pretty brilliant preformances.
Pedro
said on 19/May/15
She is listed 181 cm in one of her agencies:
Click Here
OneNamePlease
said on 19/May/15
5'10-6'0 tall models are very tall
joe 193cm night
said on 19/May/15
5ft 11in (180 cm)
Andrea
said on 19/May/15
Rob, any idea on Megan Gale? She was a pretty famous model here in Italy and she took part to that movie too. 5'11?
[Editor Rob: yeah I can afdd her. ]