Abraham Benrubi's Height
6ft 7 (200.7 cm)
American actor best known for playing Jerry on TV series ER and Larry on Parker Lewis Can't Lose. Described at this height as far back as 1991 St Louis Dispatch,
"6-foot-7-inch, 270-pound"
. On his imdbResume he had his Weight listed as
"333 lbs"
.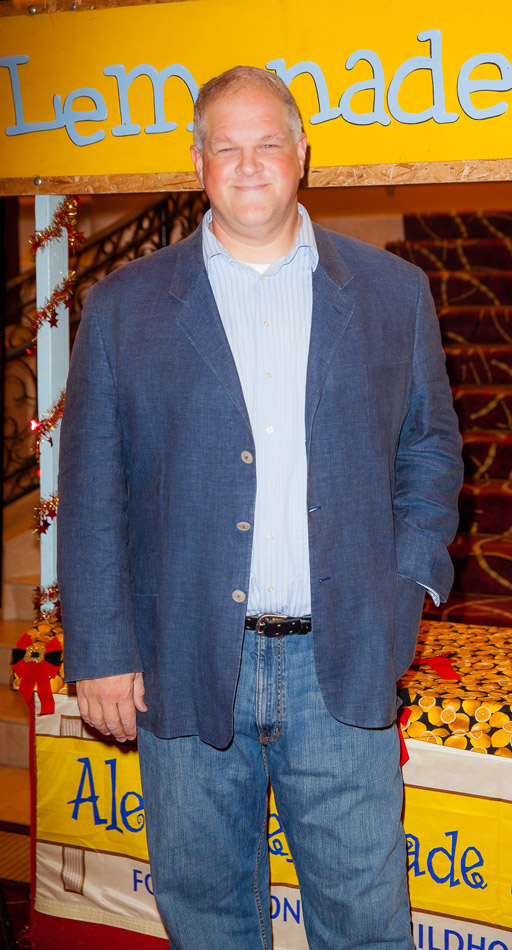 Photos by PR Photos
You May Be Interested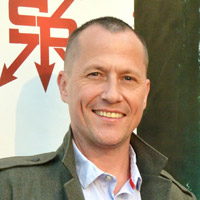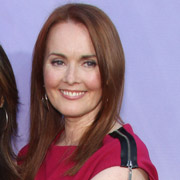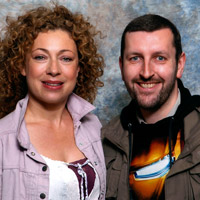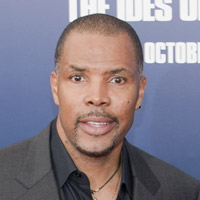 Add a Comment
45 comments
Average Guess (10 Votes)
6ft 6.3in (198.9cm)
recapa
said on 30/Oct/20
6ft6 and maybe a 1/4 at low overlisted
Chris Junior Hernandez 1990
said on 30/Jun/20
Strange that he only look 6'6 max saw a few times with Matthew Lillard. Maybe he isn't over 6'6 1/4.
Chris Junior Hernandez 1990
said on 6/Nov/19
If Eriq LaSalle is 6'2 then i don't think Benrubi drop below 6'6 1/2 probably can look 6'6 3/4.
Canson
said on 24/Oct/18
@Junior: that's possible. Also possible he's 6'6.25 or 6'6 at a low and measured early morning at a weak 6'7 and rounds up
Junior Hernandez 1990
said on 23/Oct/18
Maybe he could be 6'6 1/2 and his bulky size made him look 6'6.
Canson
said on 5/Oct/18
198 range imho
MrTBlack
said on 24/Mar/18
Well he was taller than claimed 6'5" Andrew Byrniarski in the program so I think he does clear 6'5". I think he may 6'6 or 6'6" and change but not over this listing for sure.
Junior
said on 24/Oct/17
Canson, I thought the same thing. He must be 6'6 claiming 6'7.
Canson (194 cm) 6'4 3/8
said on 18/Apr/17
6'7" out of bed 6'6 at his lowest I'd say he's similar to Carmelo Anthony at worst maybe 1/4" less had 4-5cm on me as well in person didn't look at his posture tho either very well
Canson
said on 5/Mar/17
@S.J.H: he's not more than that. I met him in person and he looks it on TV because he's so big. In person he was about 1.5" taller than me. I saw the same diff with him as I do with a flat confirmed 6'6" person and 6'5.75 isn't out of the question as I didn't notice footwear nor is 6'6.25
S.J.H
said on 6/Nov/16
Yeah he can be 6'6
Canson
said on 23/Jul/16
He's 198-199 range. Not lower than 6'6 not higher either
Canson
said on 23/Jun/16
He's at most 6'6. Maybe he was measured in the morning and rounded up like many other people. Especially a heavier man generally will round or take an inch extra from what I've seen
Mike
said on 5/Apr/16
Yeah that's about right he's a solid 6"7. Don't just compare him to people on screen. Some people are so short they need to prop them up next to tall people so it looks better on camera.
S.J.H
said on 25/Nov/15
6'5.5 and 6'7 with boots or something. Look a weak 6'6
The Ben
said on 24/Jan/13
He was awesome in Parker Lewis Cant Lose, Great TV show.
Denis
said on 6/Oct/12
Definitely not 6'7". Benrubi could pass 6'5" but something around 6'5 1/2" or 6'6" seems right for him.
Fern
said on 27/Jul/11
Looks a lefit 6,6.75-6,7 next to legit 186cm Ethan Suplee.
G
said on 2/May/11
He was at least 3 inches taller than Goran Visnjic on ER.
You have Goran at 6'4" so 6'7" for Abraham seems about right.
Big King
said on 24/Mar/09
Rob, remember you wrote "really this big on E.R.?". If you also hasitate on his height then you could downgrade it for at least one inch. He's really not 6'7".
Big King
said on 9/Dec/08
Yes, 6'5.5" is where I put the money too.
TomB
said on 18/Nov/08
He's a bit taller than Goran Visnjic and shorter than Scotty Pipen. I would put him at 6'5.5
Big King
said on 22/Sep/08
Hell! Rob, what's wrong with you? Benrubi does never look 6'7"! Even 6'3" Fraser looked only at least two inches shorter.
Big King
said on 16/Sep/08
Rob, please change Benrubi's height to 6'5" or 6'6". I don't know what to do if you won't answer.
Big King
said on 13/Sep/08
Rob, 6'7" is ridiculous for him.
Big King
said on 12/Sep/08
Then please change his height to 6'6" or 6'5 1/2" if you also think that he's under 6'7". 6'7" for Benrubi is ridiculous! You also said on Kevin Durand's page that there are less celebrities listed at 6'6" on CelebHeights. So it would be ideal to change Benrubi's height to 6'6" too as mentioned.
Big King
said on 12/Sep/08
Rob, why won't you listen?
[Editor Rob: he could be 6ft 6]
Big King
said on 12/Sep/08
As an evidence, here is the video
Click Here
where Benrubi is standing beside Greg Cruttwell who played Max in George of the Jungle. Greg Cruttwell's height is written as 182cm on every websites (see
Click Here
and
Click Here
). And keep in mind, the 6'3" Brendan Fraser played George and he didn't wear shoes most time. During the fight you can see how Fraser gets punched off and he fights without shoes with them, most time. Benrubi may looked only three inches taller than Fraser and the thing is that he only looks three inches taller while he wears shoes and Fraser doesn't wear shoes on this video. If Benrubi is already described as 6'5" on a few websites, then he can't be over 6'5". No matter what he said. He is deninitely NOT 6'7"!
Big King
said on 11/Sep/08
6'7" is definitely a bad joke! I saw him next to 5'11 3/4" Greg Cruttwell in George of the Jungle and Benrubi was only three and yes THREE inches taller than Cruttwell. Even Fraser was a little bit more than two inches shorter than Benrubi. Abraham is definitely not 6'7". He looks more 6'5" or 6'5 1/2".
ronyo98
said on 7/Sep/08
Goran Visnjic is 193(6'4)
Kurcun
said on 7/Aug/08
I would give Benrubi 6'5 1/2". He's really not 6'7".
Yaspaa
said on 16/May/08
Pictured with Ethan Suplee who is billed at 6'2 but from 'My Name Is Earl' observations 6'1 is more than likely. 6'6.5 for Benrubi.
Kingston
said on 30/Mar/08
I didn't know that Benrubi is that tall! I saw George of the Jungle and he didn't seem do be tall anyway. Maybe his body size made him look shorter. He's a monster of a man, over 6'6" and with a weight of 270 lbs.
Anonymous
said on 28/Mar/08
Also Goran Vijnic however you spell his name is around the same height as Abraham.
footballed28
said on 25/Mar/08
no way is this guy this tall...there was an er episode where NBA legend Pippens was standing right besides Benrubi asking him a question and the former was taller by at least 2 inches...and we know Pippens is no taller than 6'7
Anonymous
said on 22/Mar/08
I could remember this guy wasn't that much taller than Brendan Fraser in George of the Jungle.
supes78
said on 6/Mar/08
I always remembered this guy being described as 6'5" when he was on "Parker Lewis Can't Lose." Maybe he grew since then.
Ed Kline
said on 3/Mar/08
Interesting to note that Stiles is slouching dramatically as if he has been instructed to not show he is of a similar height to Benrubi. Now Stiles height is somewhat debateable, ranging from 6'5'5 to 6'7 depending on the source,( I think he is at least 6'6.5), but he looks as if he is as tall as Benrubi here is he would just stand up straight.
Anonymous
said on 17/Feb/08
It's pretty obvious if you are 6 foot 7 as your hair will graze the average doorway. Also i'm pretty sure 6 foot 7 is only 200cm.
Scott B.
said on 28/Nov/07
It must be camera angles on ER because he looks to be 6'5 to 6'6 tops. When standing next to Kristen Johnston who is listed at 6'0 there is no way I see a 7 inch difference. Looks to be 6'5 to me.
Alex V.
said on 30/Sep/07
Benrubi and Ryan Stiles
Click Here
Bleemo
said on 5/Sep/07
I actually thik he is this tall, I think when he looks slightly shorter it is camera angles. He towers Ethan Suplee who is billed as 6'1" on here and that guy is not under 6'.
Click Here
There's an episode of X files called "Arcadia" he rarely has any scenes with Duchovny but in general his proportions and the way he towers other actors does indeed suggest he's a very large man.
Rachel
said on 28/Apr/07
here's a photo from "tempting fate", only 190cm ?? couldn't be..
Click Here
Rachel
said on 25/Apr/07
I don't know about this guy. He is obviously very tall and towers everyone, especially on Parker Lewis can't lose (great show btw), but on Men in Trees he looks just under a head over 5'5 Anne Heche with her 8-10cm heels or so and looks no more than 195cm. I think he slouches like most really tall guys do.
as I said, i don't know.
prorbably is a great guy like he always appears to be, gentle giant type.
thelasttiger
said on 16/Sep/06
Yes he is exactily 6'7", makes Andrew Bryniarski look small in The Program.