Adrianne Palicki's Height
5ft 11 (180.3 cm)
American Actress best known for roles in TV series Friday Night Lights, Agents of S.H.I.E.L.D and films John Wick and GI Joe: Retaliation. In Vulture.com she said
"I'm almost six foot tall"
and in a RipItUp interview also mentioned her tall height:
"I'm also very tall - I'm 5'11"
. On an early resume she listed herself as
"6'0"
and Weight: 130 lbs.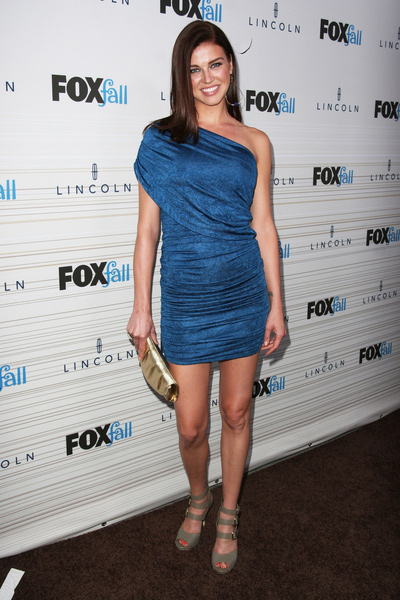 Photos by PR Photos
You May Be Interested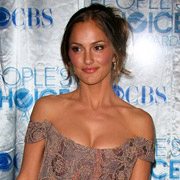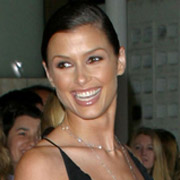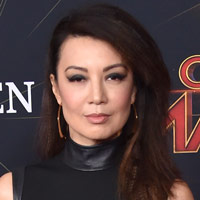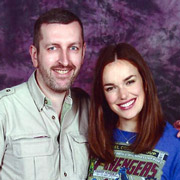 Add a Comment
41 comments
Average Guess (28 Votes)
5ft 10.88in (180cm)
Importer
said on 9/Jul/19
Average guess is her definitive height.
Miss Sandy Cowell
said on 7/Jul/19
What a tall girl! Adrianne is chosen to be the carrier of the child that's supposed to be the Saviour of Mankind in the film 'Legion'. Aha! Paul Bettany, as the Archangel Michael has just arrived on the scene, with a grim warning for all, and yes, Paul is the tallest of them all. Still, Adrianne seems taller than all the others present.
5ft11.
Junior Hernandez 1990
said on 31/May/19
Palicki didn't strikes me as tall as Kristanna Loken 5'11 listing. I still don't see her taller than Michele Boyd. But i wouldn't go under 5'10.5" seeing legit 190cm Chris Hemsworth next to her.
Junior Hernandez 1990
said on 3/May/19
Click Here
here Michele Boyd slouching one leg with standing with Adrianne, if she stand straight might be near 3/4 inch taller. Is Michele Boyd atually was 182cm i'm not sure but she was listed 5'10 in imdb for a very long time ago. I do ever suspect shes at least 5'11 1/2.

Editor Rob

She's not on the site but I would give her the height she claims.

It's a tricky thing to judge at times because there is a difference between feet planted and bending one knee (which will lose you height), or raising the heel (so the knee bends) - it all depends if you drop height in the opposite hip. You may well drop some height, stay about the same, or even increase your height a fration like how people like Zac Efron do, by rising up on one hip.

Junior Hernandez 1990
said on 19/Apr/19
Thats a twitter picture Adrianne look to be near an inch shorter than 5'10 Michele Boyd.
Bobby
said on 23/Jan/19
She looks very curvy if only I were 6'3. Oh yeah, she looks 6'0 proportionally. Maybe a strong 5'11 is possible.
TheBat
said on 30/Oct/18
5'11" throughout the majority of the day.
MAD SAM
said on 21/Jul/18
180 cm and so beautiful 😍 and so Amazonian ; I always wonder why isn't see DC's Wonder Woman
Nik
said on 6/Jun/18
Not sure on the full 5'11"!
6ftMedium
said on 4/Jun/18
5'10 but still very tall.
Bobby
said on 19/Dec/17
She looks half a head smaller than Jared Padalecki who is 6'4, in the pilot episode of Supernatural. So, 4-5 inch difference, I had to wonder how tall she was because Jensen Ackles looked 2-3 inches taller than her, and he's a solid 6ft guy. I'm going to abide by the statement that his character is meant to be 6'1, hence the big boots he wears. I was just curious as to her height, I was guessing 5'10-5'11 range for her. This looks right. She easily looks 6'2 range in the picture above with her heels on.
Gerry Blue
said on 14/Oct/17
In the Orville with Charlize Theron they both look exactly the same, I'd go with 178
Andrea
said on 18/May/17
On FNL, she can look quite close to Jesse Plemons even if she generally doesn't wear thin shoes at all but I guess it's more the case of him being taller than that 5'9-5'10 range (maybe) because I think she did look close to 5'11 with Jared on Supernatural!
She also has a few scenes with that Zach Roerig guy you have met and she can look close to 2 inches taller than him (in heels of course, not that big but probably at least 2 inches).
So I think she's probably closer to 5'11 than 5'10 but certainly not what I'd call a "solid" 5'11...
S.J.H
said on 8/Apr/16
Look like a weak 5'11 with the rock. I don't think she's over 5'10 in reality
bobby
said on 27/Jan/16
Hey Rob, at what height do you think her eyes are?
Editor Rob: pretty much right between 5ft 6 and 7
Skye
said on 24/Apr/15
Only looked to be a couple inches shorter than 6'4 Padalecki in Supernatural. So yeah, this seems about right.
james
said on 31/Oct/14
Yeah she looked taller than 5'9 tyrese in legion .the scene when he asked her for a smoke
Arch Stanton
said on 23/Oct/13
Looks between 1 and 2 inches taller than Jonathan Pryce in heels in GI Joe. He'd be 6'1" ish in shoes so her being 6'2.5-6'3" in heels seems about right.
mangeos
said on 21/Aug/13
Could be a 6-footer rounding down an inch?
Yaspaa
said on 6/May/13
More reliable, but still not reliable.
zas
said on 6/Nov/12
Lo Sgozzatore, like you said Welling is wearing big boots and Palicki was barefoot almost the entire episode. Furthermore Welling is not only closer to the camera, the angle favours him, additionaly take a look to the soil. He is in a higher ground. For a more reliable picture take a look
Click Here
Lo Sgozzatore
said on 3/Nov/12
Rob, what about this pic?
Click Here
I know what you gonna say... Welling is wearing big boots, she probably is in flats or barefoot, Welling is closer to the camera, ecc. But he looks huge next to a 180 girl who should be pretty tall!
Taz Mania
said on 27/Sep/12
I'm 5'9" and he was at least 3" or 4" taller than me. So he is definitely 6' or 6'1". He divides his time between Istanbul and the USA.
Melissa
said on 25/Sep/12
DAMN! we are tied in height, well it's refreshing to know i'm not the only 5' 11" woman. Congrats to Adrienne on playing Wonder Woman.
Isabella
said on 10/Jun/12
She's always looked extremely tall. I definitely buy 5'11".
Aatish
said on 9/Jun/12
She is 5' 11" I've met her
Irvin
said on 20/Aug/07
I honestly never would have thought this guy was taller than 5'10". I'm absolutely amazed.
glenn
said on 26/Jul/07
thanks for your patience rachel.
Rachel
said on 25/Jul/07
Yeah, last time I read an article about him it was mentioned that he lived in Istanbul (I'm pretty sure) with his turkish wife and their children.
Thanks for the photo, it's cool. he is nearer to the camera I so I would think that both of you standing near each other with no shoes it will be 8-9cm taller than you. I think 182xm is bang on but I would think no less and not higher by more than 1cm.
As for the rest of the band, they are fairly tall. Sometimes in photos David is taller than his brother Kevin but Kevin is the tallest. he is like 190cm. in one pic which he stands right next to peter he looks a good 9-10cm taller than him but maybe he has a better posture. he is no more than 191cm. His brother I think is about 186-7cm and Daniel Ash seems 1cm shorter than Peter. possibly a solid 180cm. Now, David is shorter sometimes than Daniel in some photos but in other he looks like 5-7cm taller. weird stuff, I would blame it on David's terrible posture.
glenn
said on 23/Jul/07
no clue where he lives.
Mr. T
said on 23/Jul/07
Doesn't he live in Turkey now?
glenn
said on 23/Jul/07
polska-im not sure what peters height is.but 6ft is the best guess.i never met the others.i went to a art gallery that i believe ash had and allegedly they were all there.possible.i missed them all as they had a show to play that night.the timing of the gallery and show didnt make sense though.so im wondering if people exaggerated.
Franco
said on 23/Jul/07
i see 10cm difference more or less so he's about 185-186cm in that picture so i think he is 181-182cm
Polska
said on 23/Jul/07
Glenn,
Thank you for posting this photo. With Peter being approximately 6 ft 0 in, I would imagine Daniel Ash was about 6 ft 1 in. Did you happen to meet the rest of the band? Kevin Haskins, the drummer, must have been 6'2" - 6'4" because he would always look around 3 inches taller than Peter from what I remember.
glenn
said on 19/Jul/07
i actually dug the pic out.expect it this weekend.thanks for your patience! not too tall in the photo.5-11 or less.but in person i remembered 6ft at least.
Ademus
said on 18/Jul/07
Post the pic please!
Eva
said on 16/Jul/07
I can't wait to see the pic.
glenn
said on 13/Jul/07
i couldve sworn he was tall.have to dig out the photo.never find time.
Gitane
said on 12/Jul/07
I have a few friends who claim he was 5ft10. Is there any hard evidence that he was 6 ft 0 in?
Glenn I'm sure you have a photo of him.
glenn
said on 26/Jun/07
coming this weekend.
Rachel
said on 25/Jun/07
thanks for that. Murphy is king. how about that Glenn-Peter pic ?