Minka Kelly's Height
5ft 5 (165.1 cm)
American actress, best known for playing Lyla Garrity in TV series Friday Night Lights and Dawn Granger in Titans. In film she appeared in The Roommate, Just Go With It and The Butler.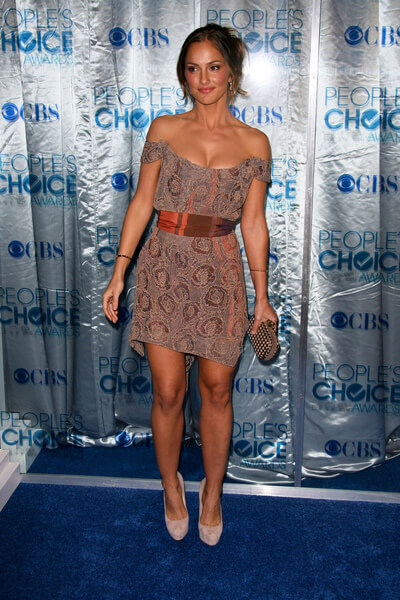 Photo by PR Photos
I never really took the idea of me being a model seriously, because I never thought that I had the body for it. I'm five-feet-five, and I have a bubble butt and pretty big thighs. So I learned quickly just to be happy with what I've got—and make the best of it. If I'm built thick, OK, then, I'll make it strong.
-- Health.com, 2011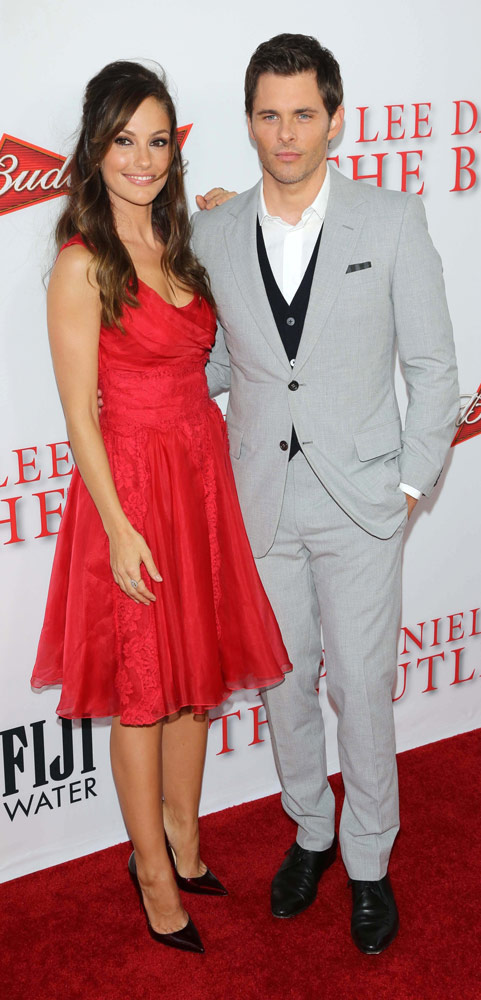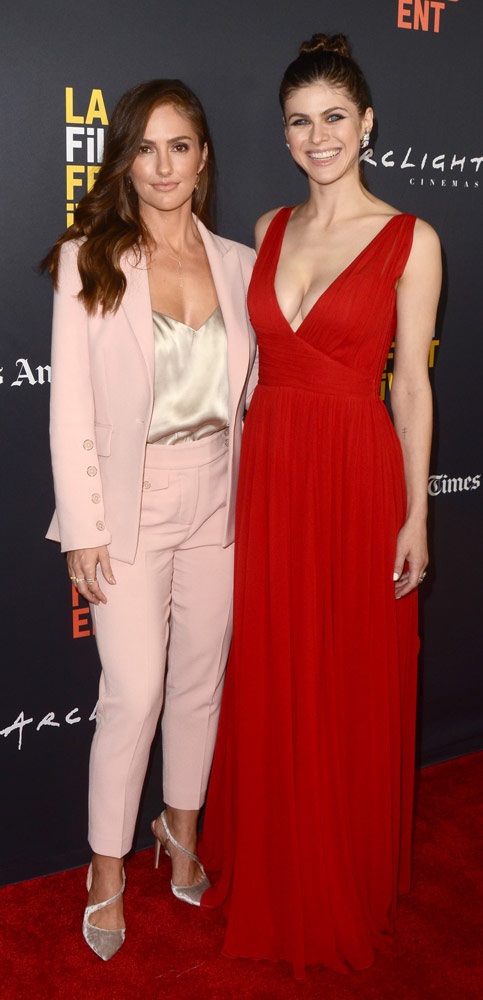 You May Be Interested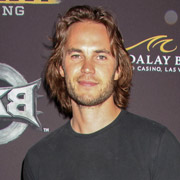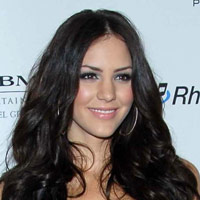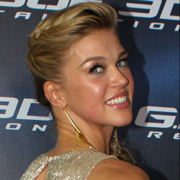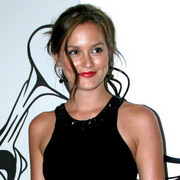 Add a Comment
38 comments
Average Guess (14 Votes)
5ft 5.04in (165.2cm)
The French Dude
said on 31/Aug/20
She looks like Leighton here!, gets a strong 5'5 for me.(funny because that's my guess for Leighton too!)
JohnMoore-162cm
said on 16/Jun/20
5ft5 spot on
Nik
said on 3/Jul/19
The average vote is now 5'5.05" (10 votes!) and there are currently 35 comments on this page!
khaled taban
said on 1/Jul/19
@junior Hernandez, yes, you are 😂😂
Because when I saw you, you were a full inch taller than me and I am a legit 7'0.5" guy.
Junior Hernandez 1990
said on 30/Jun/19
@khaled taban So short limbs given a 6'0 impression nowadays? Well then i'm 7'1 1/2 inches. Lol..
Nik
said on 21/Jun/19
I think what everyone has got is wonderful.
khaled taban
said on 20/Jun/19
5ft5, I don't know why I thought her 6 foot
Nik
said on 23/Jul/18
Solid 5'5"!
MAD SAM
said on 21/Jul/18
Pretty girl always though her as a 5'6", maybe she's 166 cm at 5'5.25"
Nik
said on 30/May/18
Good listing for Minka Kelly!
Mimi
said on 22/Apr/18
Minka Kelly and Leighton Meester are doppelgangers!!! Almost the same height too
Milinaka
said on 26/Dec/17
Minka sure does look 5'5 range on the dot.
RennyD
said on 3/Dec/17
I'm an interview in 2016 Minka said (and I am quoting her because I watched the interview last night) "I am a proud 5'3.5 some days I can get off with a 5'4 but I'm secretly 5'3" and then it made me think of Hayden Panettiere and how she use to say she was 5'2 but she is actually 5'0

Editor Rob
do you know what show it was on?
M
said on 5/Dec/16
Very beatiful women no matter of height.
Paige
said on 24/Sep/16
Having seen her before in person I was pretty sure Minka was only 5'3" at most. She just seemed so short. I'm only 5'8" barefoot and we both had on what looked like equal height heels and I was surprised at how short she was. I saw her this summer.. I was wearing flip-flops so I was basically barefoot and she was wearing what looked like 5 or 6" heels. When she was standing by me she was what seemed like at least 2 or 3" taller than me in her heels. So apparently I was wrong, she's at least 5'5".
Paige
said on 28/Apr/15
I'm exactly 5'8" and have seen her in person twice. I'd be very surprised if she was really 5'5". She seemed really short and we were both wearing heels with similar height. The other time I was in flats and she was in heels and she still looked shorter. I also have seen Miranda Cosgrove who is listed at 5'4.25. I was wearing flats, she had heels on, and she seemed taller than me for sure. So I would say either Minka is shorter than she is listed or Miranda is taller, because having seen them both I would say Minka is shorter, very pretty woman though.
Silent_D
said on 14/Mar/15
Didn't know she had a bubble butt but she is hot. 5 foot 5.
carver
said on 31/Jan/15
@cristina LOL you sure about that?
Click Here
she always looks tiny next to chris who's 182/183cm
carver
said on 31/Jan/15
in the roommate she was verrrrry short, 5'11 cam gigandet made her look small, she's the same height as leighton meester. 5'5 is about accurate
Anon
said on 23/Jan/15
I think she is way taller than 165 cm. She towers over Drew Barrymore in this photo, who is listed as 160 cm here.
Click Here
Cristina
said on 17/Oct/14
Wow, I am so suprised she is 5'5", I really doubt she is that height!! I was just watching pictures of her and Chris Evans and they are almost the same height, she seems taller, like 5'7". (Cobie Smulders is that height and next to Chris looks just like Minka) Scarlett Johansson is 5'3" and next to Chris Evans she is small even with heels, but Minka with 5'5" is almost his height? I don't understand. 5'3" to 5'5" is not a big difference.
Andrew M
said on 2/Mar/14
Funny how she thinks her butt and thigh are big! Yeah, maybe compared to the ridiculously and unhealthily skinny other actresses in Hollywood. But even compared to the other two actresses in Charlie's Angels, she still looked slim enough. I think her figure is perfect! And she has a really lovely face too! Definitely the best looking of the three, even with Rachael Taylor having those lovely eyes!
Minka's a lucky so and so!
gd
said on 12/Feb/14
She's a little bit shorter than Leighton Meester. If Leighton is 5'4" max, than she's 5'3" max.
And her bubble but is fantastic.
Karen
said on 8/Dec/13
I've seen her in person and 5'5 seems reasonable. She looked like a regular size girl not your typical skinny actress.
Candy
said on 29/Apr/13
I thought she was 5 foot 2 or 3 actually. I am 5 foot 4 on the dot, and I have a good idea of what my height looks like.. She just seems smaller.
Click Here
Click Here
Tate
said on 21/Nov/12
Minka Kelly is 165 cm and Leighton Meester is 163 cm.
marla singer
said on 26/Oct/12
At 2011 People Choice Awards she looked shorter than 5'4.5" Leighton
Silent D
said on 26/Oct/12
Wasn't she that same height as sofia vergara in a few photos? Funny. 5 foot 5. Bubble butt? Still hot.
Hayley
said on 31/Jan/12
another website lists her as 1.73m
Jake T.
said on 3/Dec/11
With Gabrielle Union who is about 169 cm, Minka looks 1.5 inch smaller. She is perfect at 5'5.
renee
said on 25/Jun/11
she is about 166 cm because leighton is 165 precisely
Click Here
sorry dont know how to do click here
Kaylene
said on 26/May/11
Click Here
Click Here
Sophia Bush said she's 5'4 (so she might be even shorter, like 5'3) and Minka seems to be more or less the same height.
kookie
said on 12/Feb/11
yup @ anonymous says on 16/May/09
minka DOES seem a SOLID 5-4 especially next to leighton who is really 5-5
Anonymous
said on 15/Dec/10
Minka is around 5"4. When she was on Friday Night Lights she was the shortest female cast member. My boyfriend worked on the production crews during the 1st and 2nd second seasons and often Minka would try to wear heels in a lot of scenes because she felt too short around the other female cast members.
anonymous
said on 16/May/09
here she is with leighton meester:
Click Here
what do you think now?
Anonymous
said on 2/Mar/09
She mentioned being 5'5" in a recent magazine interview.
Delillo
said on 4/Mar/08
No one's said anything about her yet? Wow! Well I'll start... She's gorgeous and seems to be about that height... though my eyes have often decieved me before.
Anna
said on 11/Jan/08
she's no taller than 5'3 - i went to high school with her. i'll look for pics.