Adrienne Bailon's Height
4ft 11 (149.9 cm)
American Actress and Singer known for Cheetah Girls and 3LW. Adrienne mentioned on on MusicDish:
"Adrienne Bailon I'm 4'11". Jessica Benson 5'5" or 5'4". I'm short. Kiely Williams: And I'm tall, I'm the Jolly Green Giant"
. She did say on twitter in 2011,
"Wow just left the Dr.'s office! So... I grew an inch and a half??? Hmmm I really want to believe that I'm almost 5'2 lol!"
, although in 2012 said
"I'm five feet."
and in 2014
" I'm 4'11 lol"

Photos by PR Photos
You May Be Interested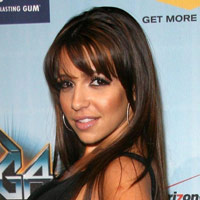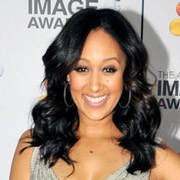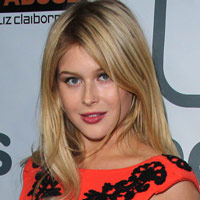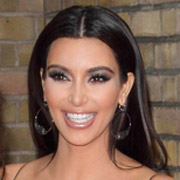 Add a Comment
54 comments
Average Guess (13 Votes)
4ft 11.73in (151.7cm)
Infalible
said on 24/Nov/20
148 cm
rosa
said on 4/Apr/20
@SMsm She looks tiny next to Hayden Panettiere but it's due to the heels.
Hayden's shoes have a platform while Adrienne's don't and when you have a platform you are more lifted then when you don't have one so 4'11 for Adrienne et 5'0 for Hayden are on point
superMario
said on 6/Sep/15
She may be smaller than that.She was a little taller than Snooki.
4'10''-1.48
geraldo
said on 6/Nov/12
i ve met her in lady foot locker and we took a photo together.she is pretty and very small.not only short but tiny too.she may be even 4'9''-4'10'' .we were all surprised by how she was smaller than almost every children in the room
very small and cute girl.
babygirl
said on 6/Nov/11
I am 14 and I am 4ft 11in and some people make fun of me. But I don't care.its okay too be short and or tall. My boyfirend right now is 5ft 11in exacty one foot taller than me and we're the same age. But then again its different between girls and guys.
.....-_-
said on 13/Aug/11
I am 14 and 5ft 6in tall i am still growing though they said that most likely i'll be abotu 5ft 7in or 5ft 8in i am taller then most girls in my grade the average height for women in American is 5ft'3 and 1/2in or 5ft 4in i am a little above average but it doesn't matter my friend is 5ft 7in and my other is 5ft 4in and i have another thats 5ft 2in and one 5ft 1in tall and we still have fun together height is just a number
nyx_25 Fernanda
said on 10/Aug/11
heey (: I'm the shortest in my class [4ft, 11in exactly] and I love being this short (: People make fun of me but I like being like this, I feel like a doll sometimes x3 and when not, I feel strong anyways because I know my strenghts and people think that because I'm tiny I've nothing to defend myself with, lol, and about boys liking me? The tallest guy I've dated has been like 170cm or 175, but guys of almost 200cm have liked me aswell. And my best friends always hug me and say that I'm so cute and tiny that they'd like to hug me all the time xD
emina
said on 2/Aug/11
@ally nobody deserves that treatment and height is not important.i think your problem is deeper and you should search inside you and you may find that your height is just a excuse for selfdestruction.stop thinking about it and find friends.i am tall and my best friend since we were 7(now we are 23)is small and nothing wrong with that.friends are not a couple of shoes,they dont need to match.be patient,children,especially guys at 15 are immature.if it wasnt your height,they would find something else to tease you for it because you are unprotected.try to hang around with people and trust me they will stop,be optimistic and patient
ally..
said on 19/Jul/11
i just turned 15 and im 4ft 10in. people tease me all the time because im so short and my face looks a lot younger than my age. i got it from my mom.. she is in the 40s and a nurse thought she was in high school lol! but she is tall unlike me. anyway im very shy and quiet at school and its usually the guys who tease me about it and no they dont tease me bcuz they like me. and at my school the guys are jerks and their jokes will spread so quickly and it will last for a good 2 weeks.. i dont rly have any real friends but just someone to sit with at lunch so i dont rly have anyone to defend me. it hurts a lot and i usually end up crying my self to sleep.. will i grow cuz im rly worried....
emina
said on 21/Apr/11
@:) girls stop growing at 15 so you wont grow a lot.propably youllbe 5 8 or 5 9 but thats nice.being short isnt better than being tall.i am always the tallest girl but i have no problem with that neither my friends or my boyfriend has
i am 18 and 5 10 and i like it
and you may want to be shorter but this is not going to happen so love your self the way you are
:)
said on 18/Apr/11
Aw she's tiny- cute! I am 13 and 5'7 and I'm so much taller than everyone in my year. I'm like 2nd tallest girl and there are only like 3 or 4 guys taller than me. I would like to be shorter, but not as short as Adrienne, I'd like to be like 5'3/5'4, but that might change as I get older it's just that I feel too tall right now.
just me
said on 19/Mar/11
I'm 5'and I am ok with my height. Not everyone must be tall.Not for being tall you are going to be more beautiful,other things count, such as your body, face, personality, kindness... People that try to scorn you for your height are simply stupid and disrespectful. I never had any problem with my height, and people respect me as I am. Everyone can be beautiful, no matter if s/he is short, tall, blonde or black. I see many unpoliteness and disrespect here, and those who criticize people for being short, look at yourselves, because I'm sure you are as ugly as sin.
Syren
said on 26/Feb/11
I'm 5 foot and I'm 22. Dont feel so bad people. Everything has it's advantages. It doesnt change who you are. It's what's on the inside that counts. Personality, intelligence, and talents overrides looks in the long run.
tall guy
said on 28/Jan/11
Dear @Sean you cant speak for all guys.some likem tall some likem short.others dont care.i prefer tall girls.and i dont think that 4 11 girls are THAT hot
MissBieber
said on 7/Jan/11
Im 4'9 and also 13.
I'm prob not gonna grow anymore because my whole family's short and i'm taller than all my fam members except my dad who's not that tall as well.
Sean
said on 6/Jan/11
Don't worry girls! You will find guys no problem, I've always thought short girls were the sexiest. Most of my friends liked shorter girls too. Much sexier figures!
Anonymous
said on 26/Nov/10
@Shannon its fine ive been made fun of for being short im 11 and im 4' 11" and my friends make fun of me for that
Shannon
said on 31/Oct/10
It makes me feel really good that Adriannne is so short. I'm 13 and 4"7. People tease me and it hirts
Lizzy
said on 6/Jun/09
Adienne always wears super high heels and Sabrina wears gyms shoes or flats most of the time.
lily
said on 25/Jan/09
if adrienne really is 4'11, then sabrina bryan cannot be 5'3. she's only 2 more inches than adrienne. you can see that in the scenes of cheetah girl one world, where they're prcatising dance and are wearing the same footwear.
and Jenyi, i think you'll grow a little more than that if your mum's on the tall side.
Jenyi
said on 19/Jan/09
Actually, Alex, you're tall. All 12-year-olds I know are about five feet tall. And I'm 16 and 4'11"
Haha my dad's 5'1"
Anonymous
said on 13/Oct/08
US Actress from Cheetah Girls. Said on MusicDish with 3LW: "Adrienne Bailon I'm 4'11". Jessica Benson 5'5" or 5'4". I'm short. Kiely Williams: And I'm tall, I'm the Jolly Green Giant"
Alex
said on 11/Oct/08
Yeah they are short ! Im 12 years old and im 5'7! And Jamie your short too !
Jamie
said on 16/Sep/08
i don't think she's 5'2 or 5'3... I think she's only 5'.
Whoa they're short. O_o i'm only almost 13 and i'm 5'3 1/2.
Anonymous
said on 29/Aug/08
a video of her said she was like only 4'11, but i think shes a little taller than that but shes still really short
Anna
said on 17/Aug/08
I dont think shes only 4'11.I think shes like 5'2 to 5'3.
Blake
said on 6/Aug/08
Brian....
Kiely Williams claims 5'6.5", but sometimes I see her a bit shorter. 5'5ish depending on the clothes she has on. She's really thin and that's the number one way to really give the illusion of height, but around 5'5-5'6 seems right.
anonymous
said on 17/Jul/08
adrienne is so tiny. look at this, i think she's 4'10. she's behind the lil' tall girl(kendall) standing straight with kim.
Click Here
brian
said on 17/Jul/08
it says 'Kiely Williams: And I'm tall, I'm the Jolly Green Giant" but exactly how tall is she
glenn
said on 16/May/08
i dont think so.i hope not.
Jane
said on 16/May/08
Is she wearing heels in that picture?
Dee
said on 24/Apr/08
I don't think she is 5'0. I am pretty sure she is below. Due to the fact she was on Keeping up with The Kardashians. She was much shorter than Kourtney who is
5ft0-5'1. Also the little sisters on the show looked taller than Adrienne as well. She would be below 5ft 0in
Hey
said on 2/Apr/08
According to her official myspace page, she's claiming 5'0" -
Click Here
myspace celebrity
said on 9/Oct/07
aargh, the links dont work lol might be since its from '06...lol
4'11 is dead on with her
claudeen
said on 28/Jul/07
sabrina bryan said in a magazine she liked her height when she was younger cuz she was the shortest.she said she was 5'0 and adrienne is shorter than sabrina so yeah i would say that adrienne is 4'11 or 4'10.5.
V
said on 1/Jul/07
Whoa.. she looks pretty tall in the picture.
cutie emz
said on 28/Apr/07
ihad no idea she would be this short(adrienne bailon)
Chip
said on 2/Apr/07
I had no idea she was that short! I thought she would be around 5'2".
glenn
said on 12/Mar/07
next to some celebs on this site,i am.
Kevin
said on 11/Mar/07
Glenn you look pretty tall in that pic!
Lovely B
said on 12/Nov/06
If Adrienne is only 4'11, then how tall is that really short girl in 3LW? She has at least two in under Adrienne. Adrienne is short surpringly. She makes Sabrina look tall, who you people say is only 5 ft. She looks close to Glenn's height than Adrienne's,
Cortney Dunn
said on 23/Oct/06
Sabrina Bryan is 5"1' I heard about that. WoW IDK that she was that short 4"11' Adrienne. I would definely tower over Adrienne but probably still tower over Sabrina Bryan by a couple of inches. But still Adrienne would have to double the high heels if she catch up to me. I am 5" 6' in height. Is that tall or what.
Huge Fan
said on 15/Oct/06
Yes Sabrina Bryan is beside Glenn and I think is 5"1
Me
said on 6/Oct/06
4'11 for sure
hi
said on 21/Jul/06
i like this pic
I think....
said on 21/Jun/06
and here's another pic of Sabina Bryan w/Brenda: >>>
Click Here
I think....
said on 21/Jun/06
Adrienne is around 4'11. Even Sabrina Bryan is not tall maybe only like 5'0 (here's a picture of Sabrina with Brenda Song, who is only 5'1 and Sabrina is at least an inch or so shorter>>>
Click Here
) So minus another inch from 5'0 and she's only about 4'11. And Adrienne is most likely wearing heels in the pic with Glenn.
Anonymous
said on 21/Jun/06
yes the picture beside Glenn shows Sabrina Bryan on the right. Though I think Adrienne is at least 5'0 and Sabrina is around 5'1 or 5'2.
poper
said on 16/Feb/06
she looks at least 5 feet and 2 inches! or is it just the heels?
Anonymous
said on 11/Feb/06
she's in heels. I think she's 5'0"
Lena
said on 2/Feb/06
she must be atleats 5ft3 if Glen is 5ft8
Anonymous
said on 28/Jan/06
I don't think that she's 150 cm she looks taller to me!!!