Aidan Gallagher's Height
5ft 5 (165.1 cm)
American actor, best known for playing Number Five on The Umbrella Academy.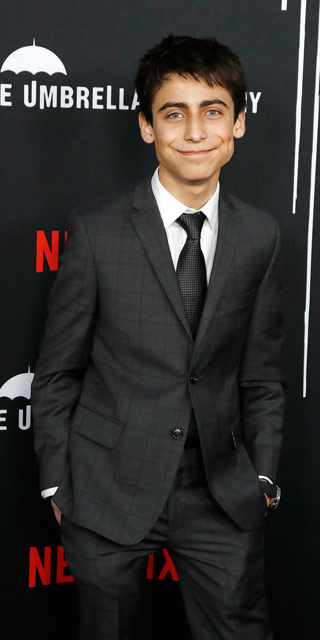 Photo by Joe Seer/BigStock.com
You May Be Interested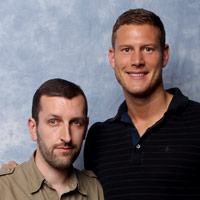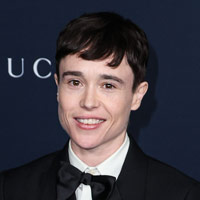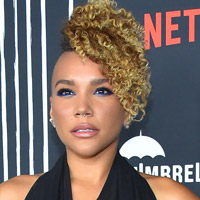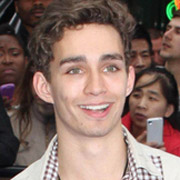 Add a Comment
17 comments
Average Guess (12 Votes)
5ft 4.96in (165cm)
Renato1
said on 8/Jan/21
At 17 , he can grow half an inch like me
Nik Ashton
said on 28/Sep/20
💧🍇💯
Cool guy, cool height!
Nik Ashton
said on 24/Sep/20
@ Sandy Cowell - Maybe I should have substituted cucumbers for grapes, broccoli, apples, tomatoes, strawberries, etc, in my previous comment but kept the rest of the comment as it is! 💧🥒
TheBat
said on 18/Sep/20
Good to see Aiden's finally been added. I agree with 5'5" for his listing.
Miss Sandy Cowell
said on 18/Sep/20
🎉🎁🎂🎈 Happy Birthday Aidan 🎈🎂🎁🎉
Wishing young Aidan a Very Happy 17th Birthday!
🎉🎁🎂🎈🎉🎁🎂🎈🎉🎁🎂🎈🎉🎁🎂🎈
Miss Sandy Cowell
said on 18/Sep/20
But Nik, cucumbers are one of the most nutritionless fruits there are! They are basically water.
🥒❌
Thomas Sd
said on 18/Sep/20
Doubt he will even grow even 1cm taller... He looks young but that's normal. He probably is already in tanner stage 5 which means he won't grow.
Nik Ashton
said on 17/Sep/20
@ Sandy Cowell - He's better off eating them than bothering about whether he is taller than them, doing good things is something we can all do something about!
Miss Sandy Cowell
said on 17/Sep/20
@ Nik - Aidan might be dinky for the time being, but he's a lot taller than one mere cucumber!
🥒🥒🥒🥒🥒🥒 I'd give him six! 😃
Leesheff85
said on 15/Sep/20
I'm not sure he'll get to 5ft 7 to be honest I stopped growing at his age and looked pretty young too
Miss Sandy Cowell
said on 12/Sep/20
Aidan DEFINITELY doesn't look fully grown yet. Is face is still far too young-looking. I can see him hitting at least 5ft7.
khaled taban 175.3cm
said on 10/Sep/20
@Leesheff85, he is almost 17 , I guess he can make it to 5'6" or 5'6.5" at most. Most likely he will never be taller than 5'7".
Linke
said on 9/Sep/20
If he's closing in on 17, then yes 5'8 looks distant. 5'6 or 5'7 will be more realistic, however, there are few guys who end up having late spurt.
Miss Sandy Cowell
said on 9/Sep/20
Ah! What a sweet little actor! It matters not that he's a few inches below average. He's dark, most definitely handsome and dresses smartly. In other words, he makes the most of himself.
Elijah Wood is of similar height and it hasn't held him back one iota; I read his name on the credits of 'Mandy' (production side) and that film was on par with Elijah's super-scary, super-shocking film 'Maniac'.
I look forward to watching Aidan act one day - in a movie, perhaps?
Five foot five. 😁🎬📽️
Leesheff85
said on 9/Sep/20
Hes only 16 so may still have a few more inches of growth left. That or he has stopped growing like I did at 16
Linke
said on 8/Sep/20
Looks very young. May end up growing 5'7 or 5'8
amaze
said on 8/Sep/20
Great actor! Will maybe grow to 5'6 let's see. Only 17