Alan Bates Height
5ft 10 (177.8 cm)
English actor best remembered for roles in films such as Zorba the Greek, Far from the Madding Crowd, Gosford Park, The Fixer, Women in Love, An Unmarried Woman, Hamlet and Georgy Girl.
You May Be Interested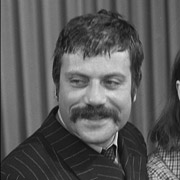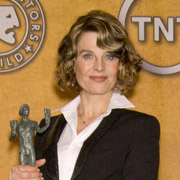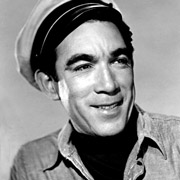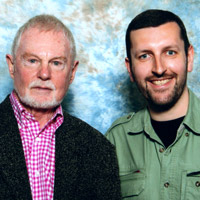 Add a Comment
14 comments
Average Guess (8 Votes)
5ft 9.72in (177.1cm)
Sandy Cowell
said on 26/Jun/18
I genuinely thought Alan was taller than 5ft10.
The other night, I saw a film from 1978 called 'The Shout'. In this creepy film, Alan plays a strange man who latches on to an innocent church-going couple, played by Susannah York and John Hurt. He is fascinated by Aboriginal magic - and he's also practices it, making him bloody dangerous!
I reckoned on a good 6ft for Alan, as John Hurt looked quite a few inches shorter and is 5ft8.5, and looked very young in this so will have been at peak height. I wonder, did Alan wear lifts for this film to make him look more menacing?
I will go with 5ft10 for him and ignore the average vote of 5ft9.5. And I DO think he wore lifts for the movie!
🎬🎞️📺 😄
Rampage(-_-_-)Clover
said on 16/Oct/16
He looked a bit like Liam Gallagher when he was younger
Terrific actor
Chase Witherspoon
said on 3/Aug/15
In The Caretaker (1963), Shaw looked to have 1-2" on Bates; I thought he was more 5'9 region, maybe 176cm..
Mr. V
said on 30/Apr/15
Another film where it's difficult to see Alan as 5'10" or over is 'The Running Man' opposite Lee Remick, who's always been listed 5'7":
Click Here
Click Here
Click Here
Movie doesn't seem to be online, but if you happen to catch it, there's a moment at about 57:00-58:00 into the movie where they're dancing together and Alan appears barely taller (she seems to have a little heel, but that wouldn't have been the case had he been 5'11+ in shoes).
And at 1:02-1:03, you can see them together on the beach, both barefoot. Again, no big difference between them.
Sam
said on 30/Mar/15
Yeah, not less than 5'10" with Quinn I'd agree. If Quinn was 6'1.5", I could see 5'10.5" for Bates in that film.
Arch Stanton
said on 6/Nov/14
Well he looked a solid 5'10 er next to Quinn in Zorba the Greek I thought.
Mr.V
said on 6/Oct/14
Well done, Rob, I seem to remember he was actually shorter than Redgrave in 'Georgy Girl', but maybe I should rewatch the movie; maybe that was in heels.
So, what's your opinion on their heights now? You say they look very similar, but you still have Alan at 5'10" and Lynn at 5'9". Is that 5'9" supposed to be a peak height or a later life height?
Sam
said on 29/Sep/14
Mr. V (Mr. R's cousin? :=) has me pretty well convinced that Bates was 5'10" tops.
Mr.V
said on 27/Sep/14
Alan with 5'8" Jill Clayburgh:
Click Here
Click Here
Click Here
Click Here
Hard to see anything over 5'9" there.
With 5'7" Charlotte Rampling: (he was 65 at the time)
Click Here
With 5'10" Richard Gere: (he was 68 at the time):
Click Here
Click Here
[Editor Rob: maybe he was a max of 5ft 10, from watching some of that Georgy Girl he could look very similar range to Redgrave.]
Mr.V
said on 27/Sep/14
Cooper, Quinn and Bond:
Click Here
Mr.V
said on 27/Sep/14
Click Here
The height difference between him and Quinn looked bigger than 3 inches, more like 4. And I think Quinn was just 6'1" as opposed to 6'1.5". In 'Blowing Wild' he looked one inch shorter than 6'2" Ward Bond and a good couple inches shorter than 6'3" Gary Cooper.
Mr.V
said on 27/Sep/14
I seriously doubt Alan was ever this tall. He's also been listed at 5'9". In 'Georgy Girl', he's clearly shorter than Lynn Redgrave, who's often in flats:
Click Here
Click Here
Click Here
Lynn said to be 5'10", although she's listed 5'9" here. 5'10" for her peak and 5'9" for Alan makes more sense than the contrary. She was also noticeably taller than Peter Finch (even in flats) in 'Girl with the Green Eyes'.
Later in life, Alan appeared to be 5'8ish.
He's barely taller than 5'7" Simon Callow here:
Click Here
And was about the same as Rosamund Pike in 'Love in a Cold Climate':
Click Here
Click Here
mike
said on 25/Sep/14
Looked a solid 5ft 11 in Gosford Park.
Sam
said on 24/Sep/14
Yeah, a better listing than the full 5'11". Not quite as tall as Olver Reed and about 3 inches shorter I think than Anthony Quinn. Can't remember how he stacked up to Mel Gibson in Hamlet.