Alan Cumming's Height
5ft 9 ¼ (175.9 cm)
Scottish Actor best known for roles in films like X-Men 2, Goldeneye, Eyes Wide Shut and the Spy Kids films. On tv he played Eli Gold in The Good Wife. In the 1990's, Alan listed himself in the Spotlight Directory as being a comfortable
5 feet 10½ inches
.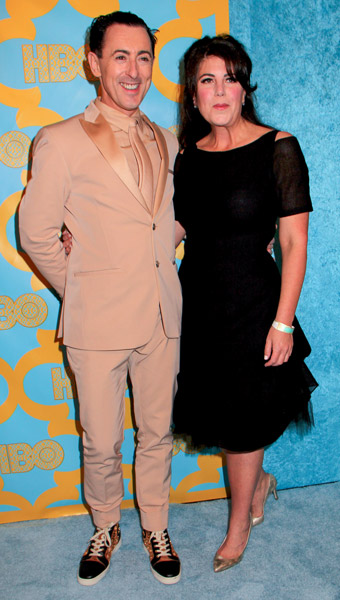 Alan and Monica Lewinsky
Photos by PR Photos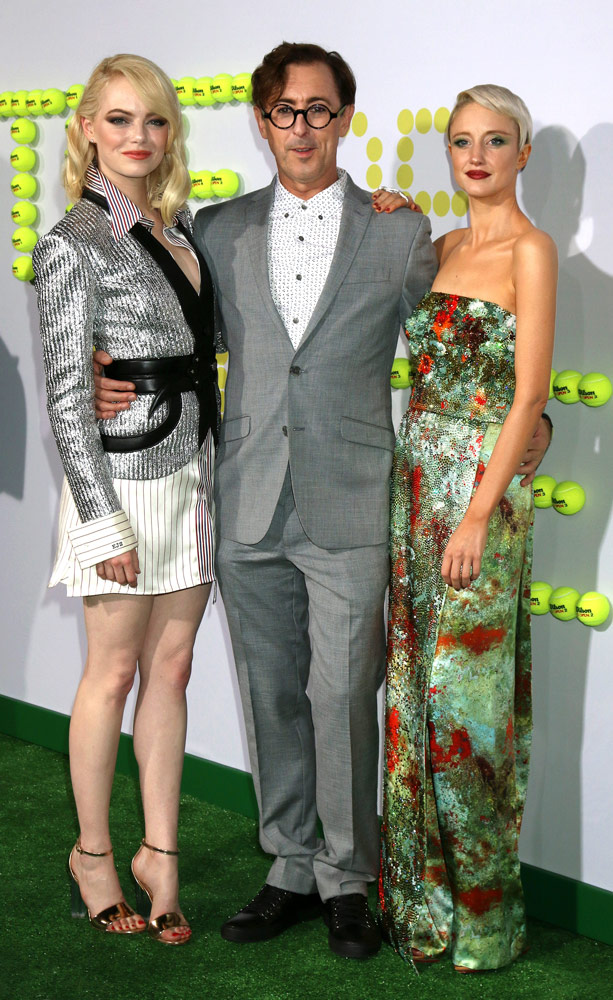 You May Be Interested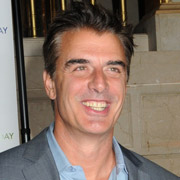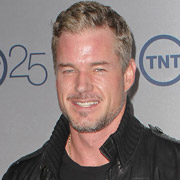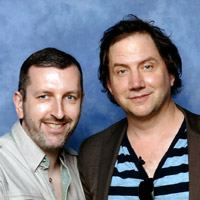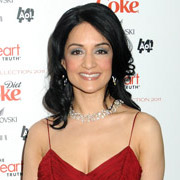 Add a Comment
27 comments
Average Guess (15 Votes)
5ft 9.3in (176cm)
Nik
said on 27/Jan/20
He's above average for his age!
Miss Sandy Cowell
said on 27/Jan/20
🎁🎊🎈🎂 Happy Birthday Alan! 🎂🎈🎊🎁
Congratulations to Alan Cumming, who today turns all the fives, 5️⃣5️⃣.
Have a good one, Alan!
5ft9.25. 😁👍🍰
🎁🎊🎈🎂🎁🎊🎈🎂🎁🎊🎈🎂🎁🎊🎈🎂
Littlelee5ft6
said on 23/Nov/19
How tall is Monica Lewinsky then rob? She cant be 5ft 6 if hes 5ft 9

Editor Rob
I'd have thought she was at least 5ft 5 range.
Jamss
said on 6/Mar/18
He looked a few inches shorter than Rebecca Romjin in X2
Arch Stanton
said on 26/Apr/17
Haha, awesome. Of course you never know though what big G had in his shoes or tip toe tricks...
Editor Rob:
street shots can be notoriously difficult at times.
TO offer an example making G taller:
With big Ian
In person there is really 3 inches between G and Ian!
It's hard enough on solid ground guessing height, on the streets of New York, your height can swing up and down a fair bit.
Arch Stanton
said on 25/Apr/17
I would have loved to have seen the photo with Big G!
Editor Rob:
I had a look and here was
That photo
, to be fair he was closer than G and those street shots can swing heights about a fair bit!
Arch Stanton
said on 25/Apr/17
Yes, difficult to believe he's taller than Jim Dale!
Arch Stanton
said on 24/Apr/17
Mmm, seeing him with an 81 year old Jim Dale who I've got pegged at 177 and Cumming being shorter tough to see this...
Sandy Cowell
said on 9/Jan/17
I'd change my name post haste!
I'll look out for him next time I watch 'Eyes Wide Shut' as the face looks familiar!
josh jeffords
said on 12/Nov/16
Kinda like this guy forgot he was scottish likes to play russian and such.
He was smaller than stallone so not likely over 5 9 on his best day, looks around 5 8 to me.
He did look fairly average in some of his tv work around 5 9 not over.
He was clearly shorter than bean not sure how that could be confused made him look near 6 ft.
Actually he was smaller than practically every man on the movie golden eye and some of the women.
He may have edged out izzabella looks back and forth shes listed 5 9.
Rampage(-_-_-)Clover
said on 30/May/15
I thought he looked near to Sean Bean in Goldeneye.
But Brosnan towered over him aa did Chris Noth on The Goodwife.
Rob, what do you mean by "the professional photos"?
[Editor Rob: the organisers didn't introduce 'professional photoshoots' like the ones I get with actors till 2006.
So guys like Robert Pattinson (did 2 of these events), Cumming and a number of others like stacy keibler, burt reynolds - all you could really get was an 'over the table' shot with them leaning over a desk. Absolutely useless to me :)
]
Rampage(-_-_-)Clover
said on 30/May/15
I thought he looked near to Sean Bean in Goldeneye.
But Brosnan towered over him aa did Chris Noth on The Goodwife.
Arch Stanton
said on 26/May/14
True, although thespians and connoisseurs of the stage would be outraged at that! I mean take Lawrence Olivier, John Gielgud, Ralph Richardson etc, they had some really notable Shakespearean roles on stage and undoubtedly to a number are better known for those than any of their film roles. In general though film and TV is how they're best known.
Agreed on Cumming, he's one of those guys who are "heightless" or could be across a range of heights. I think in Goldeneye though he looked 4-5 inches shorter than Brosnan when they were briefly together in the pen scene. Average height seems probable.
Arch Stanton
said on 24/May/14
Rob can you add Scottish actor best known for roles in films like X-Men 2, Goldeneye and Eyes Wide Shut, as Eli Gold in the TV series The Goodwife, and for stage performances in plays like Bent, Cabaret and The Threepenny Opera.
He looked about an inch taller than Cruise in Eyes Wide Shut from what I recall but he was behind a desk so not always easy to tell.
[Editor Rob: I've never been sure of mentioning stage, as film/tv is the primary audiences.

he's another of a long list of actors who appeared at a con before they did the 'professional photos' and never came back...]
TheVerve180
said on 28/Mar/11
he is 5ft9...oh Jon I have to break it to you...youre not 5ft9.
Random Fan
said on 9/Apr/09
I guessed he ewas about 5 10. looks about that.
Off the subject of height: His hair is adorible!
Leung
said on 15/Feb/09
This dude is taller than I expected. Cumming looked close to 5
Scott
said on 4/Nov/08
If he matched Glenn's posture and can be bothered to raise his head to camera he looks 5'10+ to me...
dc boy
said on 30/Aug/08
no, most scottish men are NOT 5'7 - 5'10, im scottish and 6'0 at 16, and my real dad is scottish and 6'1
Nina
said on 22/Feb/07
Doesn't matter, personally, to me. Alan's the perfect height(I'm not just being biased, here.) From what I've seen, most Scottish men are around the 5'7"-5'10" height range.
Glenn
said on 3/May/06
I agree,its possible.
Anonymous
said on 3/May/06
He wears heeled boots a lot. I think he is 5'8". What does Glenn say?
antonia
said on 29/Mar/06
geez. and i always was the short one...(maybe i still am)
elio
said on 16/Mar/06
Wow... always thought he was short. Seems unless he wears magic shoes that he's average height.
Perhaps he just has a bad posture in some of his roles?
[Editor Rob: I think he looked very similar height to shalhoub when they had a scene in Spy Kids...]
MD
said on 15/Mar/06
That's strange. He looks more than 2" taller than Glenn in that photo.
Glenn
said on 15/Mar/06
Yeah,he could look 5-9 or 5-10.
leonari
said on 4/Jan/06
I bet this guy is in the 5'7" department...looks shortish...